London for the First Time: A 3 Day Itinerary
In the 18th century, English writer Samuel Johnson famously said, "If you are tired of London, you are tired of life." And that is still true today. Three days is not enough to discover all the capital has to offer, but here's a taste of its history and diverse cultures.
Stay
It takes about 40 minutes to get anywhere within zones one and two on the underground (aka "the tube"). Here are a few of our favorite upmarket stays for each area. London also has great hostel, B&B, and Airbnb options.
Central (Fitzrovia)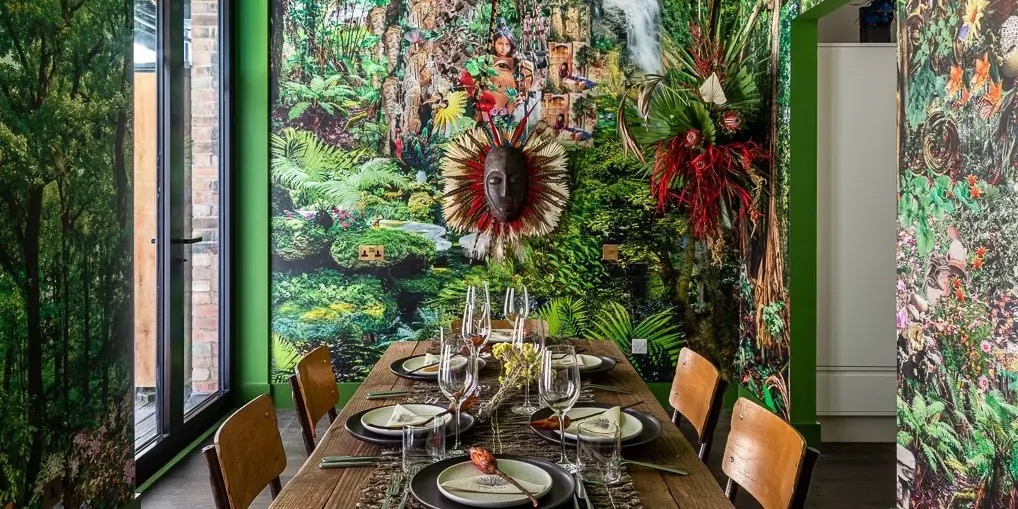 The Mandrake
20-21 Newman St, London, England W1T 1PG

Within walking distance of the British Museum and Oxford Street, The Mandrake will transport you to an oasis of calm with its greenhouse full of medical plants, internal courtyard around Tazmanian ferns, and private cabanas. The 30 rooms whisper tasteful opulence—and if that's not enough for a good night's sleep—you can add on a shamanic ceremony or ethnobotanical cocktail class in the Waeska bar.
North (King's Cross)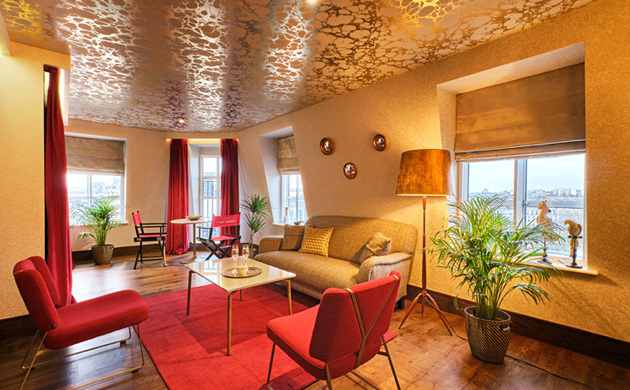 The Megaro Hotel
1 Belgrove St, London, England WC1H 8AB

Located just opposite the historic King's Cross and St Pancras stations, boutique hotel The Megaro is impossible to miss with its colorful facade. Guests can choose to stay in the unique, graphic style Brittania rooms—inspired by Camden punks and the King's Cross acid house culture of yore—or retreat to the more serene standard rooms. They also have wellness day packages, Northern Italian food in their on-site restaurant, and a jazz and cocktail bar in the basement to unwind after a day of sightseeing.
South (Southwark)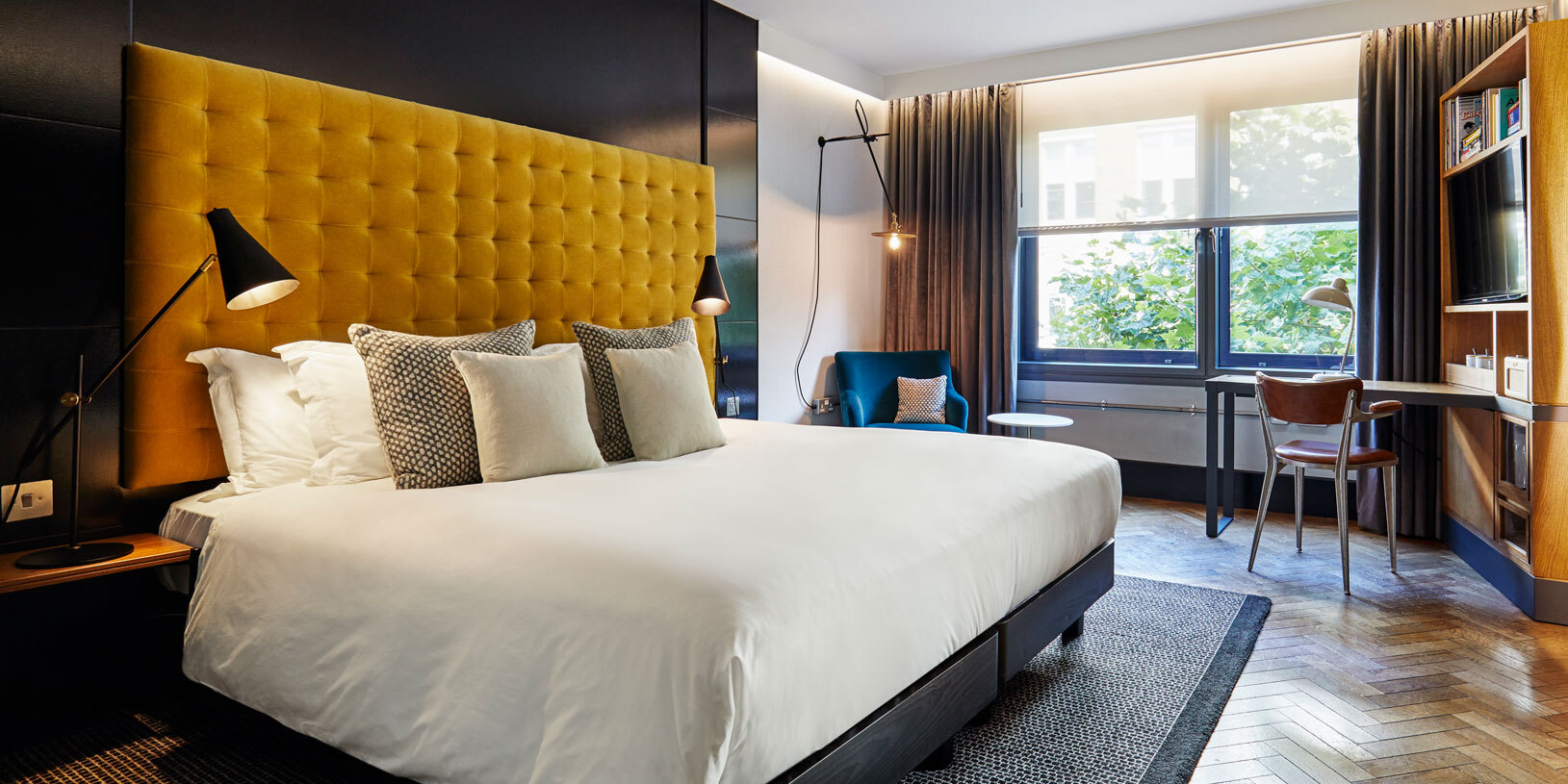 The Hoxton, Southwark
40 Blackfriars Rd, London SE1 8NY, UK

If you want to explore any of the Southbank's landmarks, The Hoxton Southwark is ideally situated to access the river Thames. Its bright rooms have an industrial feel, inspired by the area's Victorian factories where they tanned hides to make leather. But the real pull is Seabird, its rooftop seafood restaurant that Londoners fight to get a table at. Or, if you want something more relaxed, try their lobby restaurant Albie.
East (Liverpool Street)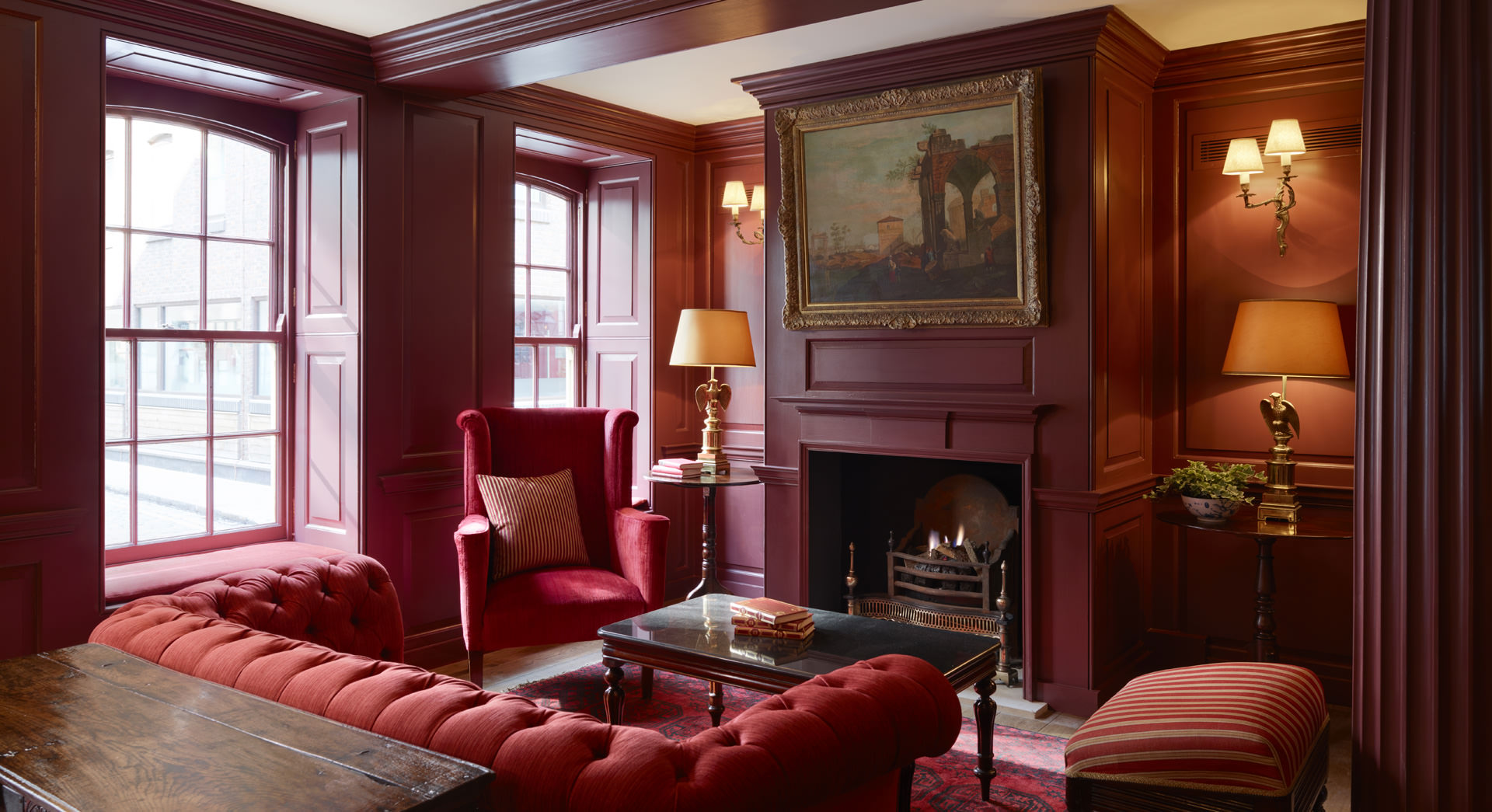 Batty Langley's Hotel
12 Folgate St, London, England E1 6BX

Step back in time to Georgian England at Batty Langley's, an elegant, five-star boutique hotel named after Bartholomew Langley, who wrote trend-setting books about Georgian design in the 18th century. Expect antique furniture, free-standing baths, breakfast in bed, and an on-site library. If you want to feel like English gentry without leaving the capital, this is a good place to stay.
West (Victoria)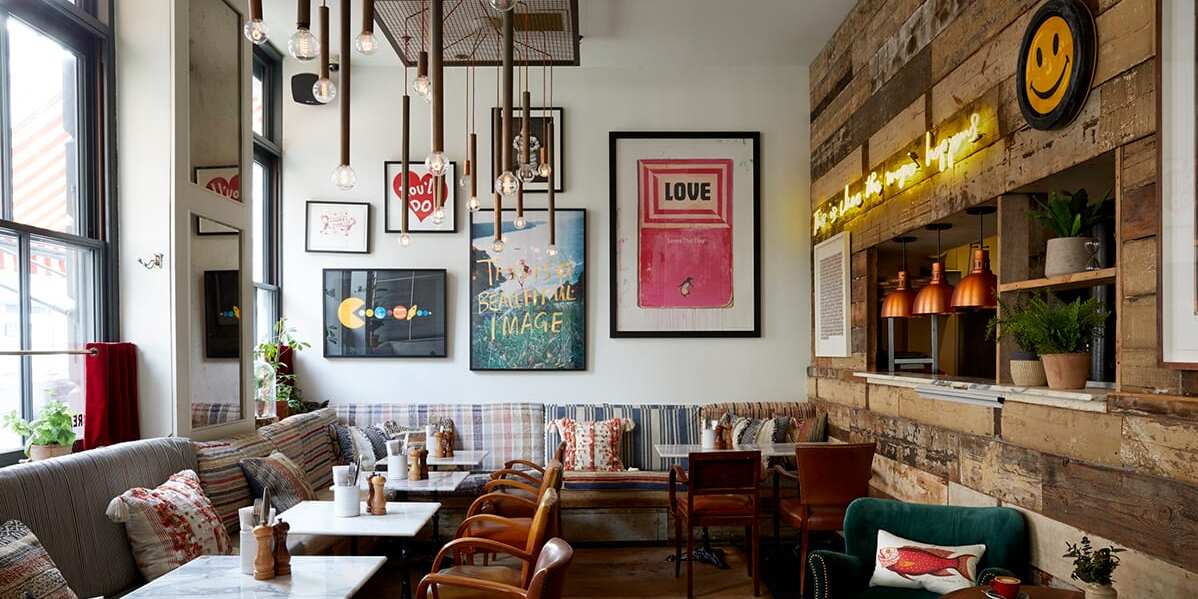 Artist Residence London
52 Cambridge St, London, England SW1V 4QQ

The decor in this 10 bedroom townhouse is eclectic but somehow, it works. Peruse the curated pop art on the exposed brick walls from the comfort of a velvet sofa or leather chair, or grab a drink at the buzzing all-day cafe. Artist in Residence is fun, quirky, and luxurious. And it's only a stone's throw from Victoria station, the Tate Britain, and Chelsea.
Day 1: The West End
Morning
Start off at Waterloo and grab a coffee and breakfast to go from any of the excellent cafes on Lower Marsh . Then walk through the Leake Street art tunnel through to the London Eye . Walk across Westminster Bridge past Big Ben , Westminster Abbey , and then right through St James's Park until you get to Buckingham Palace . At 11am, you can watch the Changing of the Guard; royal soldiers play everything from Mamma Mia to James Bond songs while changing shifts. Then walk down the Mall till you reach Trafalgar Square . Pet one of the lion statues (designed on the sculptor's dog). Behind that, you'll find the The National Gallery (free), full of famous paintings by European greats like Rembrandt, Cezanne, and Gainsborough. Their on-site restaurant has a great view of the square, or pop to Brasserie Zédel , a french all-day brasserie off Piccadilly Circus.
Afternoon
Walk past the neon lights of Piccadilly Circus , then shop 'til you drop on Regent Street and Oxford Street . Grab lunch in Kingly Court, off Carnaby Street . For a more leisurely afternoon, explore the boutiques around the Seven Dials roundabout in Covent Garden . Head to the main square to see street performers entertaining the crowds around the covered market, or visit the London London Transport Museum . Try out a candy floss-covered ice cream at Milk Train .
Evening
Nearby Soho behind Leicester Square has good options for dinner and drinks with plenty of independent restaurants and bars. For Chinese with a twist, dine at Wun's Tea Room & Bar on Old Compton Street. Then have a nightcap or three at the Experimental Cocktail Club Chinatown , a speakeasy bar in the heart of Chinatown .
Day 3: Follow Regent's Canal (Paddington to Kings Cross)
Following the water is a great way to discover London. Built in 1820, Regent's Canal carried huge quantities of timber, coal, building materials, and foodstuffs into and out of London until the 1960s.
Morning
Start at Paddington Station and have breakfast at Darcie & May Green , a colorful canal boat designed by British pop artist Sir Peter Blake. Then follow the towpath through Little Venice , where more whimsical canal boats moor. There's often a floating cinema, puppet show, or library. If the weather is bad, hop on a boat all the way to Camden. Otherwise, amble along the path past some of Maida Vale's nicest houses, and round The Regent's Park where you can find ZSL London Zoo and go up Primrose Hill for a fantastic view of the capital.
Afternoon
Rejoin the quiet towpath till you get to busier Camden Town . This is a good place for lunch as there are lots of food stalls selling everything from halloumi fries and fresh pasta, to vegan wraps and fried chicken. For dessert, get a nitro-ice cream at Chin Chin Ice Cream . Then spend the afternoon discovering all of Camden's markets selling alternative, vintage, and bespoke clothing as well as plenty of nick-nacks. Pose with the Amy Winehouse statue and have a pint in her favorite pub, The Hawley Arms .
Evening
Join the towpath again past Camden lock and make your way to Kings Cross . Walk on until you get to Granary Square , with its lawn-covered steps and water jets. The restored Granary Building was extended to house the UAL Central St Martins' fashion campus. Spend the evening at one of the restaurants around the square or in the nearby Coal Drops Yard .
{$section.image}
{$section.placeName}
{$section.address}
{$section.addressNotes}
{$section.description}
Saw this interesting article on Portico and wanted to share it with you:
{$section.title}
{$section.content}