Your ultimate travel organizer
Portico helps you save, plan, organize, and share amazing adventures. Get ready to be inspired and have some fun, even before you depart.

Check out our companion iPhone app in App Store
All Ideas in One Place
Are you on information overload? Too many emails, texts, Instagram posts, notes, and documents with vacation inspiration scattered around? We are here to help you organize and get started. Portico stores all your ideas in one easy place, and you can even add new spots recommended by locals on the fly. You can also search destinations to discover which members have been there and get curated inspiration on the most authentic experiences.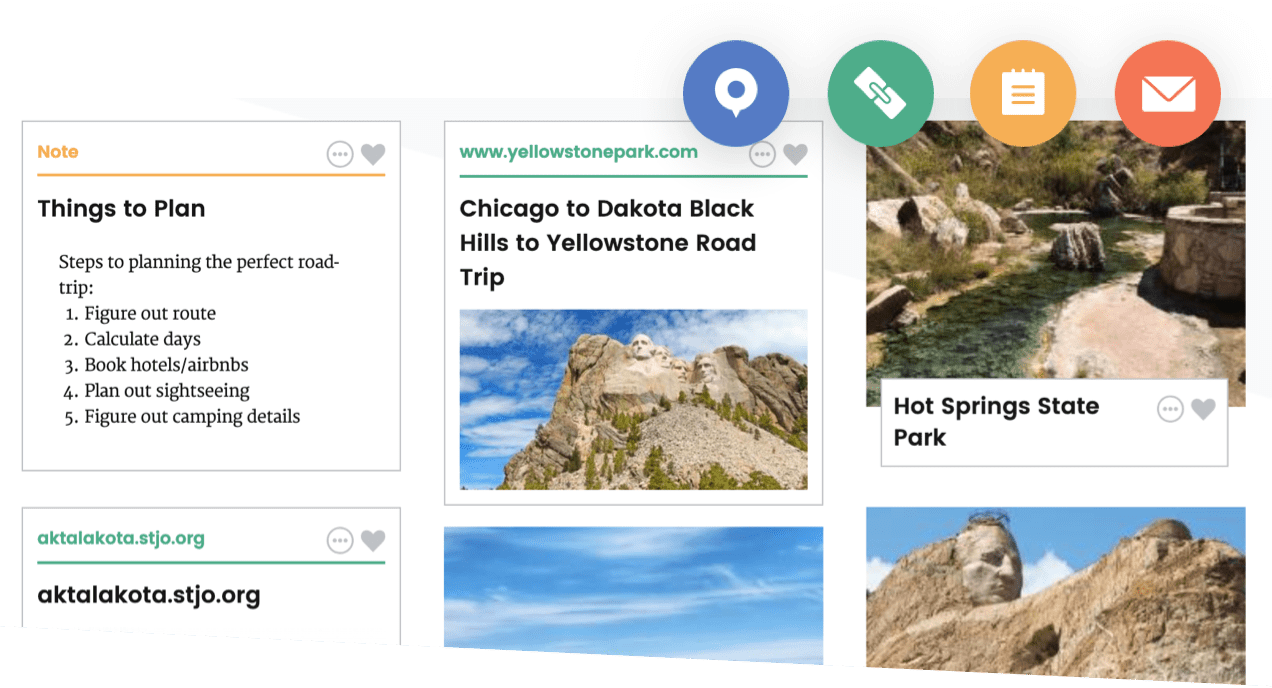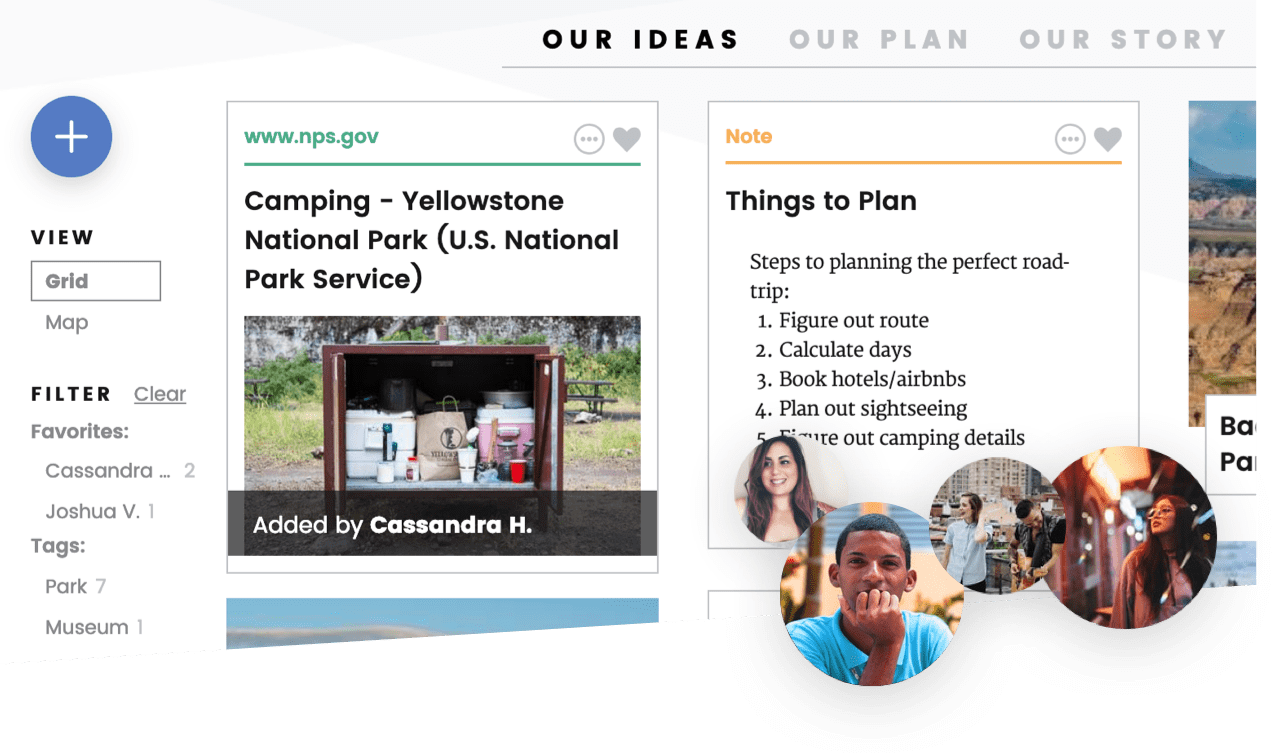 Share With Friends
Traveling with others is fun and now planning a trip together can be too. Real-time collaboration lets you share your favorite ideas and schedules with your companions in one central place to create amazing trips that incorporate everyone's top spots to see.
Smart Travel Planning
Whether it's 1 or 10 things to do, our maps help you optimize your sights so you can create a plan that maximizes your time and works for you. Smart alerts help you plan better, like avoiding places when they are closed.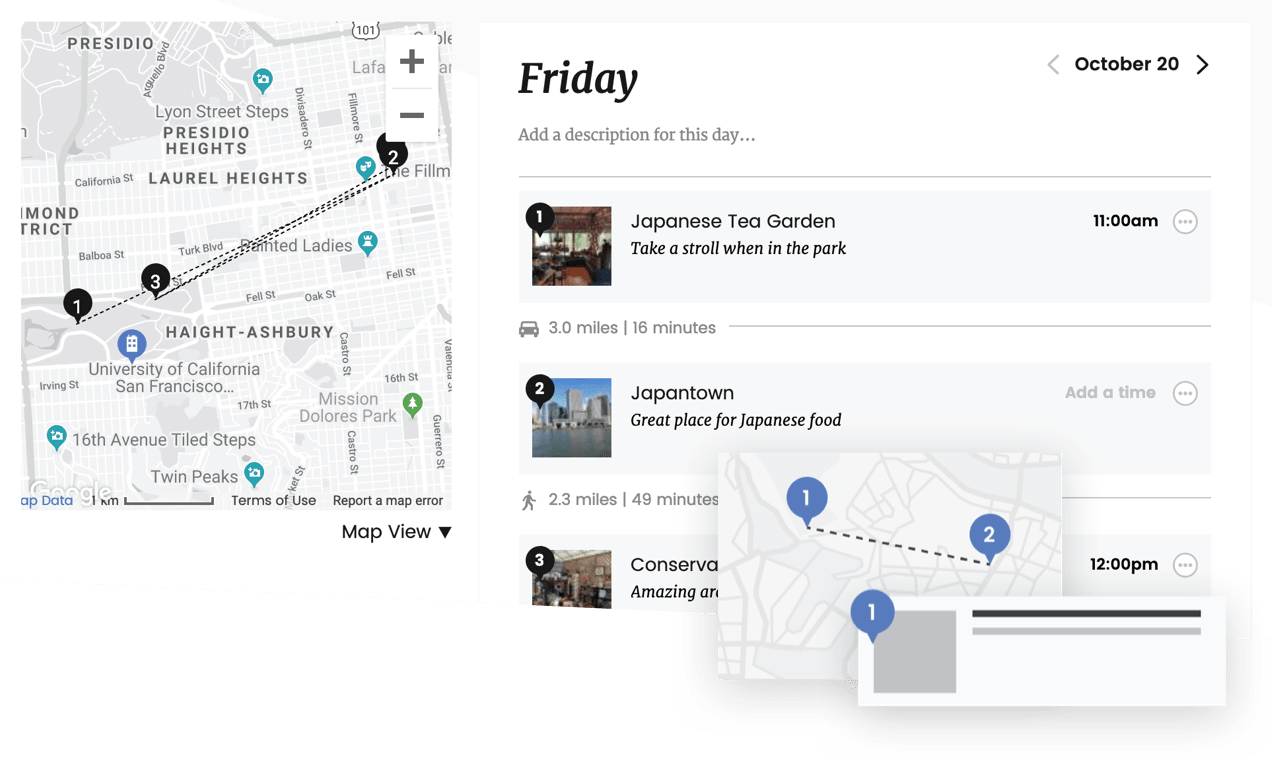 Share Your Experiences
Back from your trip and friends are asking you for recommendations? Portico lets you to create a digital travel log to keep those memories and share them with others. Group your favorite spots and destinations by neighborhood or activity and include personal tips.
Want to Learn More?
Get a full tour of Portico by watching our demo video below.
Travel Inspiration
OUR FAVORITES
Curious where the team at Portico has been? Here are some trips that made us smile.
FEATURED DESTINATION
Looking for travel inspiration? Check out our featured destination.
What People Are Saying
Go to resource where all ideas and plans are housed in one destination. Easy to have at my fingertips and share my recs with others.
- Kristin
San Francisco, CA
It's what I used to create in Google Docs but so much more fun and inspirational.
- Josh
Seattle, WA
It's so much easier coordinating travel planning with Portico. Everyone can add ideas. When friends ask for the umpteenth time where we have dinner reservations, I just send them to Portico!
- Kate
Paris, France
Plan your trip from anywhere
Portico is optimized for different screens so you can access your trip info anytime and anywhere, on all your devices. Our companion iPhone app recently launched in the App Store. Android phone users, stay tuned - subscribe to our newsletter to be the first to know!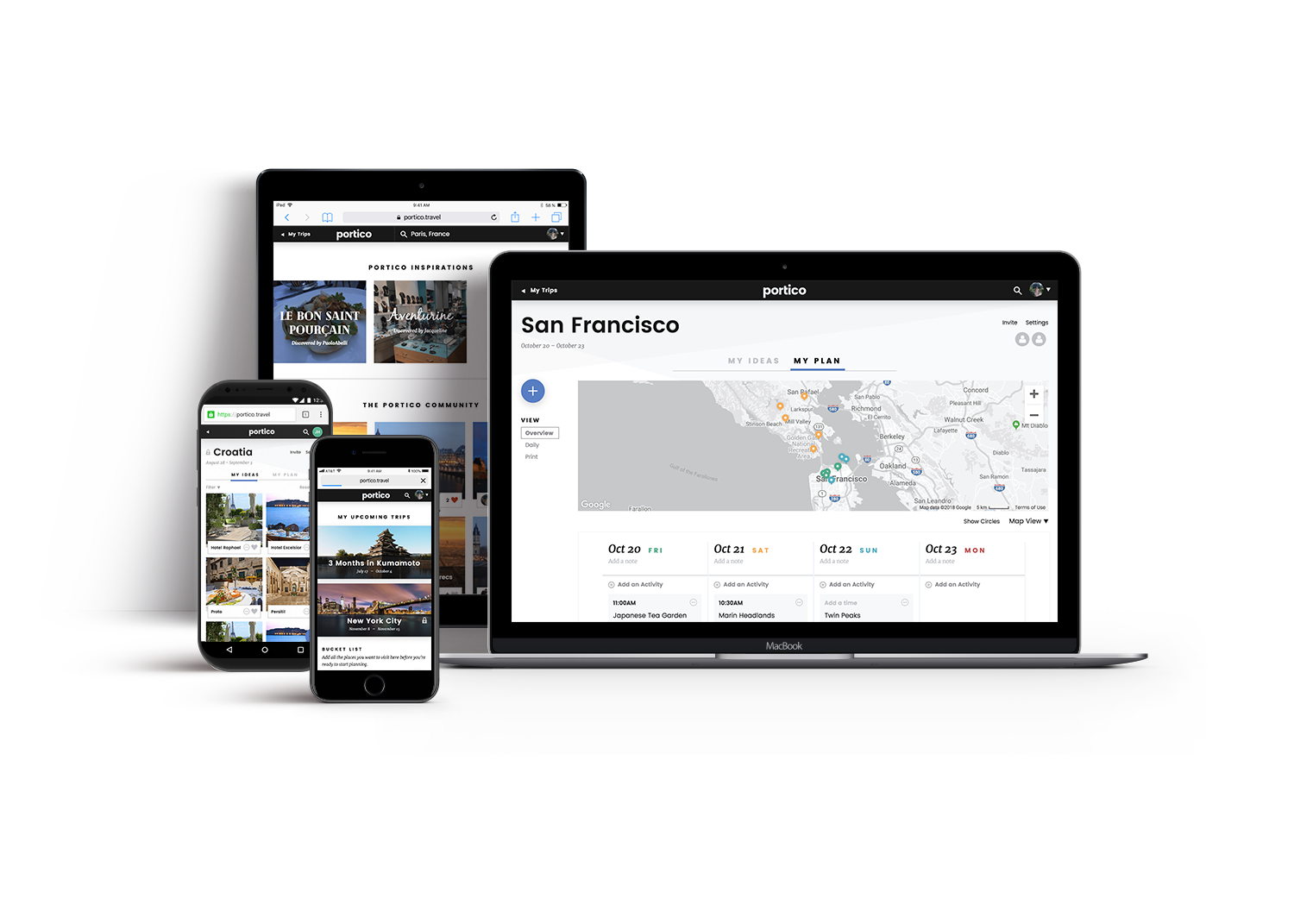 Join the Portico Community
Amazing travel experiences await you. At Portico, we believe designing them should be fun and easy. You don't need dates to start, just join and start saving ideas!
FEATURED DESTINATION
Looking for travel inspiration? Check out our featured destination.