Iceland
ICELAND
|
MORE THAN 2 YEARS AGO
|
by

Julian
I've been to Iceland a few times now and have been in love with the landscape and the people from the beginning. After moving to New England I've become accustomed to everything being covered with trees. In Iceland they cut what they had down many centuries ago so the mountains and valleys are revealed in their full stark glory, similar to Snowdonia in North Wales (probably my favorite mountain range). On this trip I managed to cram in a couple of adventures alongside some more standard tourist stops. Most of the trip we were staying in the middle of nowhere on the west coast so didn't get a chance to visit many of the amazing restaurants. I'm a bit of a scandiphile so a chance to eat lots of smoked fish is always appreciated, even if the beer is a little pricey. This was a fairly compact trip that missed out many iconic places you can visit in this amazing country. I would definitely recommend hiring a car and getting out on your own to see some more out of the way places.
Adventure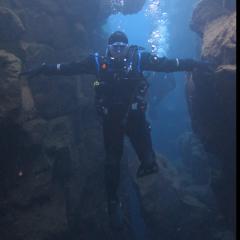 Diving Silfra with DIVE.IS
This is one of the most memorable dive sites I've been lucky enough to visit during my dive career. It's very cold (dry suit provided) and there's not really any vegetation or wildlife to speak of but where else can you touch North America with one hand and Europe with the other!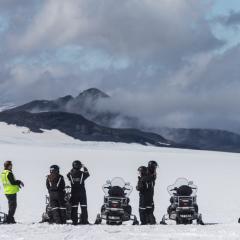 Snowmobiling on Langjökull Glacier
Definitely the best way to explore this smaller glacier is on a snowmobile. It takes a while to get up to the hut where the tour starts from but it was an amazing experience.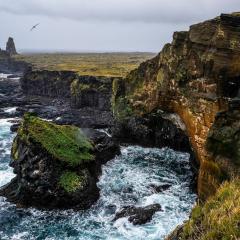 Snæfellsjökull National Park
This slightly less visited park in the extreme west of the country is truly stunning. We walked around the coast path between a couple of the small villages. Totally worth the drive.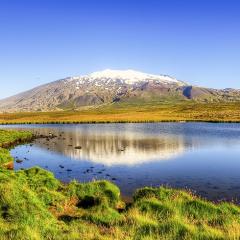 Top 10 Outdoor Adventures in Iceland
Natural Wonders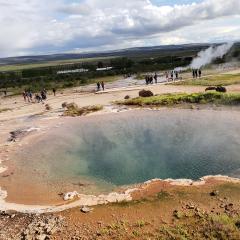 Geysir
When in Iceland you have to visit the place whose name lent itself to all the other Geysers! Once you're done with taking slow-mo videos of Strokkur, the biggest most regular hot spring take a walk up the hills behind to get a great view away from the crowds.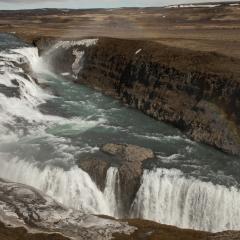 Gullfoss Falls
One of the most iconic waterfalls in a country with many amazing examples this is definitely worth a visit. The visitor center is also pretty modern and a good place to grab a bite to eat or pick up some souvenirs.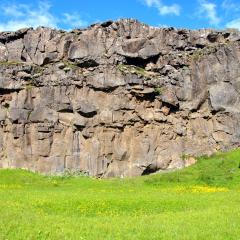 Thingvellir National Park
Thingvellir is the rift between the North American and European tectonic plates. A big park which is worth taking your time to explore. I visited on an organised tour on an earlier visit. I'd recommend this for first time visitors as there is a lot of Icelandic history wrapped up in this place.
Eat
Public House Gastropub
Great downtown pub with a really good beer selection and good food.
{$section.icon}
{$section.name}
{$section.sidebar}
{$section.tripItems}
{$section.icon}
{$section.name}
{$section.images}
{$section.tripItems}
{$tripItem.image}
{$tripItem.favorite}
{$tripItem.title}
{$tripItem.notes}