Seattle and Victoria
SEATTLE
|
MORE THAN 2 YEARS AGO
|
by

syleefood
Every year for the past 10 years or so I've visited Seattle to spend time with family, but also for the great eats that Seattle has to offer. This trip was extra special and included a cousin's wedding and a day trip to Victoria, B.C. in Canada.
Food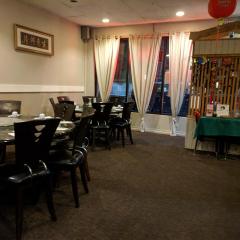 Chef Liao Asian Fusion Cuisine
By far one of the best Asian restaurants in town. Family-owned and operated, the restaurant has a homey feel and the staff are very friendly. Ask Chef Liao for suggestions on what to order and you'll get something delicious and maybe even a couple of jokes.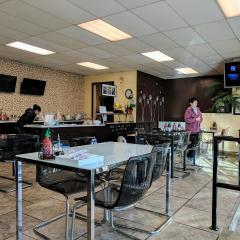 Dong Thap Noodles
Come here for house made pho noodles swimming in a rich, beefy broth.
Feed Co. Burgers
The veggie burger was pretty good. I wouldn't make a special trip here but if you are in the area and want a burger and a shake...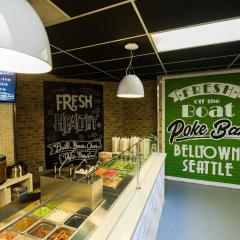 FOB Poke Bar
Very good deal for how much you get. As many toppings as you like. Mix and match proteins as they serve by the scoop. Though you don't need that extra scoop since a full scoop of crab meat is a free topping.
Jade Garden Restaurant
Great for dim sum (mushroom rice rolls and bbq pork pastry) and set dinner meals. We come here with the family a lot because my aunt knows the staff.
Marination Ma Kai
Great spot in West Seattle on the water. Everything is delicious but I always get the shave ice, spam musubi and loco moco.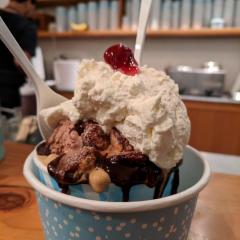 Molly Moon's Homemade Ice Cream
One of my favorite ice cream places ever. The flavors are both sophisticated and whimsical. My favorites are earl grey tea and strawberry balsamic.
Musashi's
In Chinatown, great place for chirashi bowl, unadon, and rice dish with fish (yellowtail or salmon) collar. Didn't get that but saw a neighbor long table with it. Looked yummy!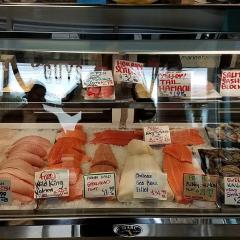 Seattle Fish Guys
Poke is fresh and delicious. For a change of pace, try the bay scallops poke. Also grab some candied smoked salmon on the way out. Another great family-owned and operated place!
Serious Pie & Biscuit
A Seattle favorite -- the pizza is good, but I really enjoy the biscuits!
Tacos Chukis
The tacos here pack a lot of flavor. We stopped by for a snack, but next time will want to try more...
Taylor Shellfish Oyster Bar
One of my Seattle favorites -- the oysters are fresh and delicious and so is oyster chowder. Every location has slightly different menus so maybe try them all??!
Places to See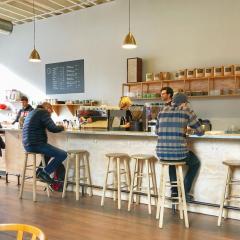 Lake View Cemetery
Visit grandpa
Museum of Pop Culture
Saw the marvel show. Sound lab. Great place to go with kids. Can go in and out all day.
The Center for Wooden Boats
Sign up for free boat ride begins Sunday at 10:00am. Boat rides 11-3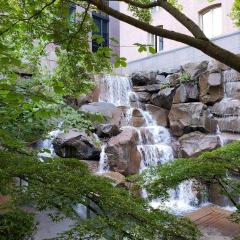 UPS Waterfall Garden Park
Tucked away on a quiet corner, this little park is a nice reprieve from the city streets. Pack a lunch and sit at any of the tables for a bit.
Victoria, B. C.
Belleville Terminal
Clipper ferry terminal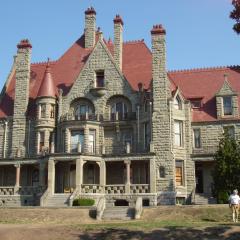 Craigdarroch Castle
39 rooms to explore. Great place to visit with kids as they have a I spy game to keep kids interested. A short 6 min walk from there is the Government house where we explored the beautiful landscape that was like a huge secret garden with different pathways and levels.
Don Mee
Oldest Chinese restaurant in the oldest Chinatown in Canada. Flash back in time to see celebrity photos from the 80s. Imagine a tome when expats filled this restaurant. And the dim sum is pretty good too — try the pork ribs, fried shrimp dumpling, and shrimp and chive dumpling wrapped in delicate thin clear rice dough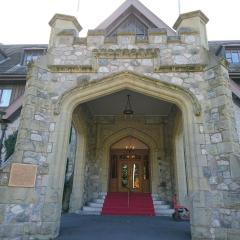 Government House
Did not go inside but wandered around the back enjoying scenic views and different garden paths.
Kid Sister Ice Cream
Salted caramel is best flavour but they rotate their offerings and try new things. No kiddie sizes but you won't regret getting g a full scoop. In a cute little alley in Chinatown.
Victorian Rose Garden
Also near Government House...nice place to stroll and take photos with beautiful flowers in the backdrop.
Cafe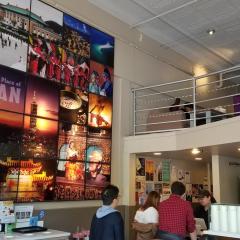 Blackball Taiwanese Dessert
Dessert drinks and bowls that are healthy and delicious. I really loved the grass jelly bowl with special grass jelly from Japan. It's good for you too, especially if you've been eating a lot of fried foods. It will help balance your yin and yang.
Next time I want to try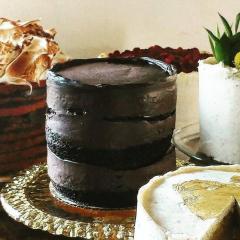 Georgetown, Are You Ready for the Cutest Cake Shop and Market Ever?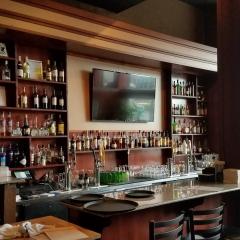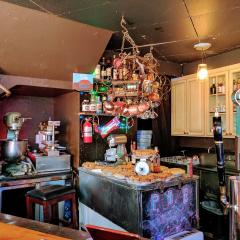 {$section.icon}
{$section.name}
{$section.sidebar}
{$section.tripItems}
{$section.icon}
{$section.name}
{$section.images}
{$section.tripItems}
{$tripItem.image}
{$tripItem.favorite}
{$tripItem.title}
{$tripItem.notes}