Croatia
CROATIA
|
MORE THAN 2 YEARS AGO
|
by

Jacqueline
Once is not enough in my book. From intriguing cities to island hopping to national parks, Croatia has much to offer. If possible, explore Dubrovnik and Split in the shoulder season, to experience the history of the cities without the cruise ship crowds. I found Croatians to be happy, friendly people - grateful for what they have and that the Yugoslav Wars are well behind them. I hope to return soon to experience the lively island hopping scene in the summer and explore the cuisine and national parks of the northern part. And for those of you that are Game of Thrones fan, you'll be in heaven checking out all the places where they filmed! We went over Memorial Day weekend which is before tourist season...a wonderful time to explore the cities, but note that many of the island ferries are not yet running.
Dubrovnik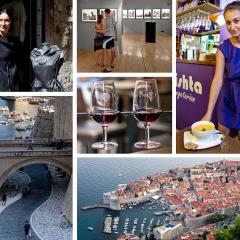 36 Hours in Dubrovnik, Croatia
Buza Bar
Cool bar on the cliffs, accessed through a tiny doorway in the city walls. Beautiful views looking over the sea to the island of Lokrum and beyond. Don't expect luxury – drinks are served in plastic cups. Best to order a local beer!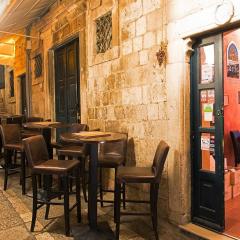 D'vino Wine Bar Dubrovnik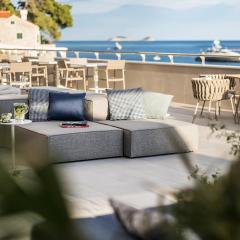 Hotel Excelsior
Great hotel for any visit to Dubrovnik. Located a 10-15 minute walk outside the old city walls, the hotel has fabulous views of Old Town. If warm enough, make sure to plan for an afternoon on their dock, relaxing in the sun looking at the Island of Lokrum and Old Town...and swimming in the Adriatic. Have more time? Take out kayaks and circle Lokrum Island.
Proto
Delicious restaurant with a good outdoor balcony upstairs. We loved dining outside with the feeling of old town, without actually being on the street. Well known for their fish, everything we had was great. It was a bit more upscale, but comfortable.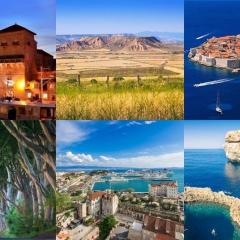 Where is Game of Thrones filmed? Every location from all seven series, mapped
Split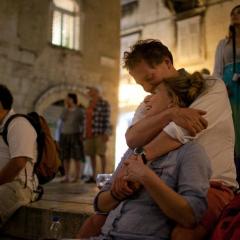 36 Hours in Split, Croatia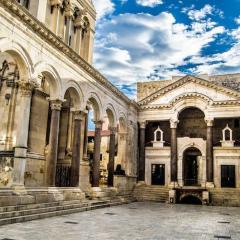 Diocletian's Palace
Ancient palace built for the Roman Emperor Diocletian. It's about half of the old town of Split.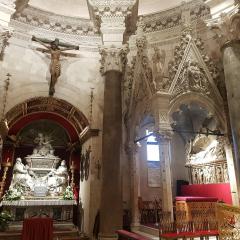 Diocletian's Palace - cellars
Don't miss this. Really cool, well preserved rooms that are underneath Diocletian's palace. The layout is the same as when emperor Diocletian walked through them. Find the souvenir shops underground (just through the Brass Gate of the Palace) to find the entrance. While used for storage throughout history, they were also filming spots for Game of Thrones - home to the dragons.
Airbnb - Diocletian Tower in Split
A gorgeous, incredibly convenient place to stay in Split.
Food & Wine bar ZINFANDEL
Loved this local spot. It's just outside the walls of Diocletian's Palace.
{$section.icon}
{$section.name}
{$section.sidebar}
{$section.tripItems}
{$section.icon}
{$section.name}
{$section.images}
{$section.tripItems}
{$tripItem.image}
{$tripItem.favorite}
{$tripItem.title}
{$tripItem.notes}