Exploring this wild terrain is truly a bucket-list trip
It's time for another "Big Trip to Plan"! As we shared in our first piece in this series on New Zealand (and followed up with Japan), now's the perfect time to start planning that big trip you've always had on the back burner. Why? Because it can help us feed that wanderlust while improving our happiness.
In this installment, we'll be sharing tips for planning your ultimate Patagonian adventure. This sparsely populated region at the southern end of South America is a nature lover's dream. Spanning Argentina and Chile, Patagonia is bordered by the Pacific and Atlantic oceans and offers glaciers, deserts, mountains, steppes, lakes, tablelands and fjords. It's about 400,000 square miles (that's 1½ times the size of the UK). This seemingly endless, adventurous terrain means there is literally something for every outdoorsy type.
To make it more manageable, we've broken our tips down between the two countries and have listed our top spots under each. While Argentine Patagonia is larger—meaning there are more places to visit and things to do—Chile's smaller, more manageable size means it's easier to hit all the sights you want to see in the region. While you'll want to head to Argentina if its wide open spaces and land features you're looking for, you may prefer Chile if you're more interested in seeing islands, inlets, channels, and the like. For those looking to visit Patagonia's most well-known places, opt for Argentina, and for those who want to get off the beaten path, opt for Chile. Or you can always do both!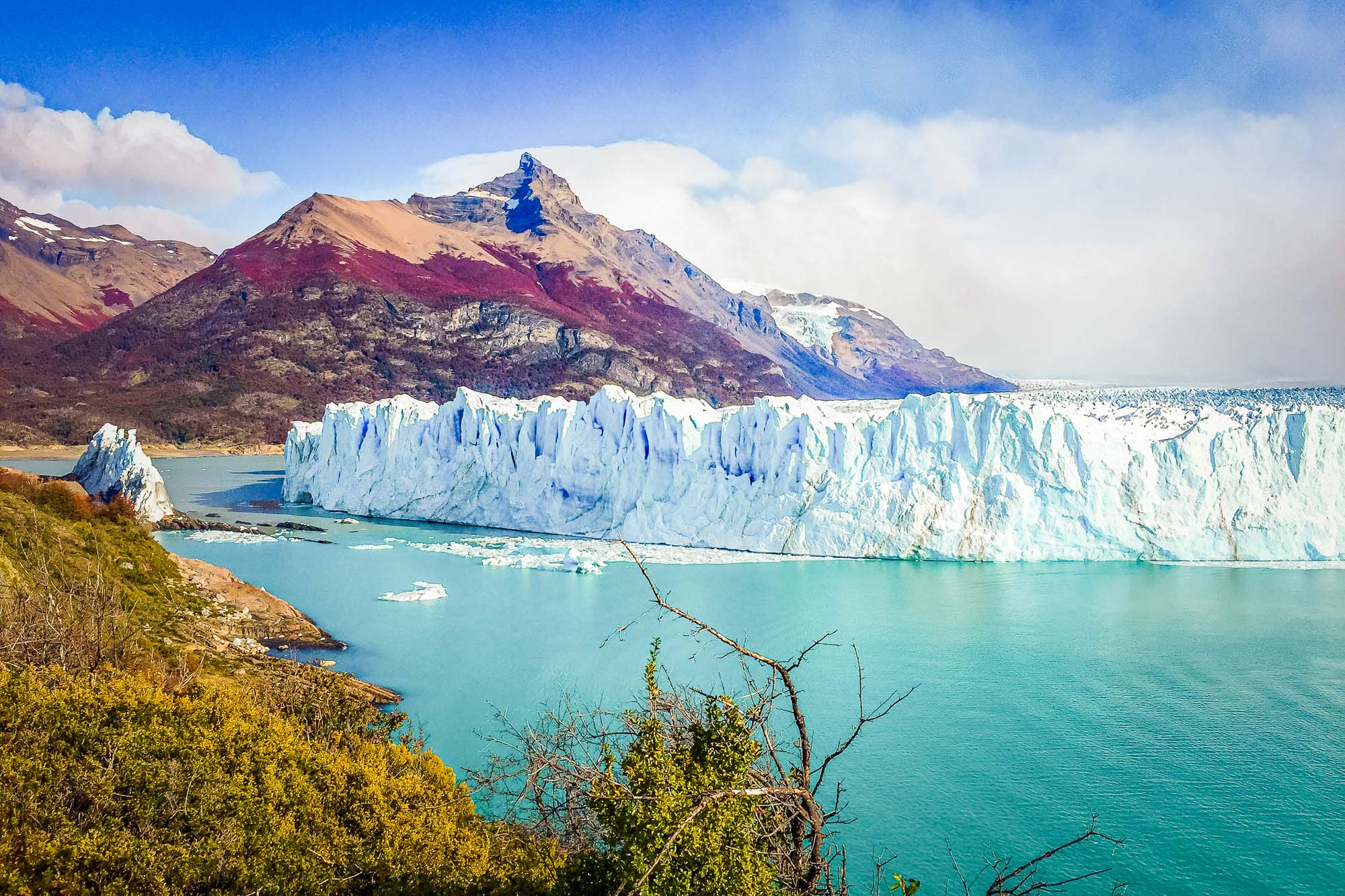 The Basics
When to Go
It's important to note that peak season for Patagonia travel occurs during summertime in the southern hemisphere when the weather is most pleasant, which is from November to early March (with December to February being the busiest). For this reason, if you decide to go during this season, we suggest purchasing your airline tickets and booking accommodations at least six months in advance (as things tend to sell out).
What to Bring
Since temperatures vary between 5 and 70 degrees Fahrenheit (-15 to 21 degrees Celsius), you'll want to bring clothing you can layer; think thermal underwear, long socks, water-repellent pants, a light sweatshirt, a fleece, a waterproof jacket, trekking boots and a hat. When it comes to what you should pack your items in, this will depend on whether you plan to stay in hotels or trek. A suitcase is fine for the former, but a backpack is essential for the latter (if you decide to bring a suitcase, you also might want to bring a backpack just in case you decide to trek for a few days). For more on packing for cold weather, check out our winter travel checklist.
Logistics
If you plan to travel between Argentina and Chile, it will have to be by land or sea, as there are currently no flight options. Whether you decide to travel by bus, car or ferry, be sure to book your tickets and/or make reservations at least a month in advance during peak season.
---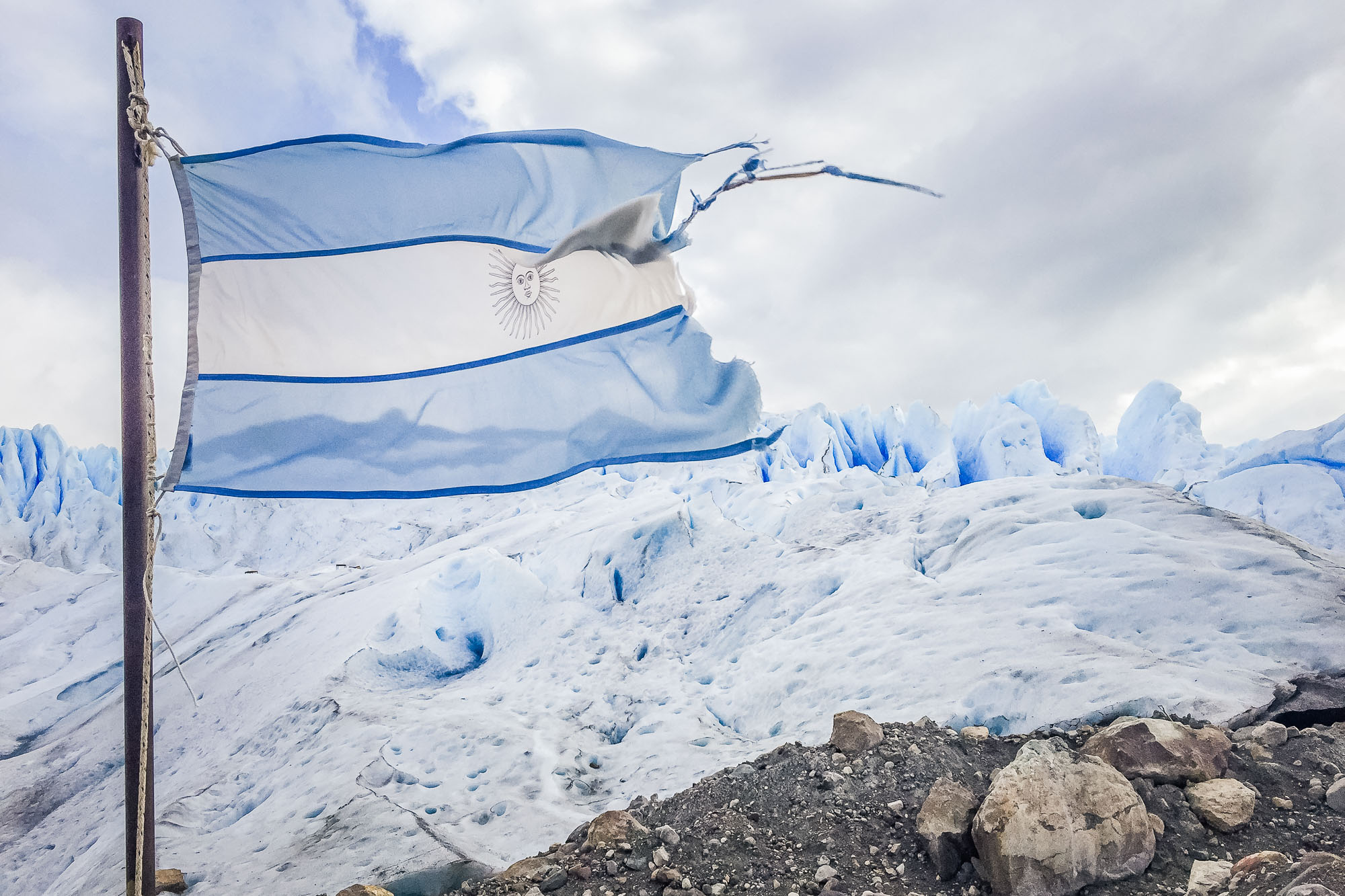 Argentina
The eastern part of Patagonia—located in the southern half of Argentina—comprises 90% of the region. The Argentinian provinces located in Patagonia include La Pampa, Neuquén, Río Negro, Chubut, Santa Cruz, and Tierra del Fuego. Here, you'll find vast expanses of beautiful land filled with incredible nature and wildlife. Go hiking to explore jagged peaks, glittering glaciers, and pristine rivers before doing some whale watching in the Valdes Peninsula.
The main entryways to Argentinian Patagonia are in El Calafate and Ushuaia. If going during peak season, you can most likely get a direct flight from Buenos Aires to both destinations. 
Los Glaciares National Park
If Los Glaciares National Park in southwestern Argentina is where you're headed, fly into El Calafate Airport. Los Glaciares National Park protects Patagonia's southern ice field, including virgin forests and dozens of glaciers. Here, you can do everything from ice-hiking to Land Rover excursions. Don't miss the Perito Moreno glacier (opt for a mini glacier trek with Hielo y Aventura and you can enjoy a whiskey at completion with glacier ice), Mount Fitz Roy (a challenging but worth-it hike will take you to Laguna de Los Tres, and might be the most iconic Patagonia hike), and Cerro Huyliche. 
You'll want to stay in either El Calafate or El Chaltén. El Calafate is about an hour away from the park, while El Chaltén is right next door. Perito Moreno is closer to El Calafate, so consider staying there one night to see the impressive glacier before heading to El Chaltén, the "National Capital of Trekking" in Argentina (a ton of hiking trails start here). If you decide to stay in El Calafate for your whole visit, there are buses that will take you to the park about three times a day (the earliest leaves around 8:30 AM and the latest returns at 7:30 PM).
Where to Stay
America del Sur Hostel in El Calafate: A popular, lovely hostel in the area that includes wifi, breakfast, ensuite rooms, panoramic views, and lovely outdoor spaces.
Design Suites in El Calafate: Offering sweeping views of Lago Argentino, chic design pieces, a resto bar, sauna, pool and more.
Los Cerros Hotel in El Chaltén: A boutique hotel with breathtaking views of the surrounding landscape and modern amenities.
Where to Eat+Drink
La Vinería in El Chaltén: A cozy wine and craft beer bar offering good music, a great happy hour, and delicious grub.
La Cervecería Chaltén: Microbrews and comfort food—perfect after a long day of hiking.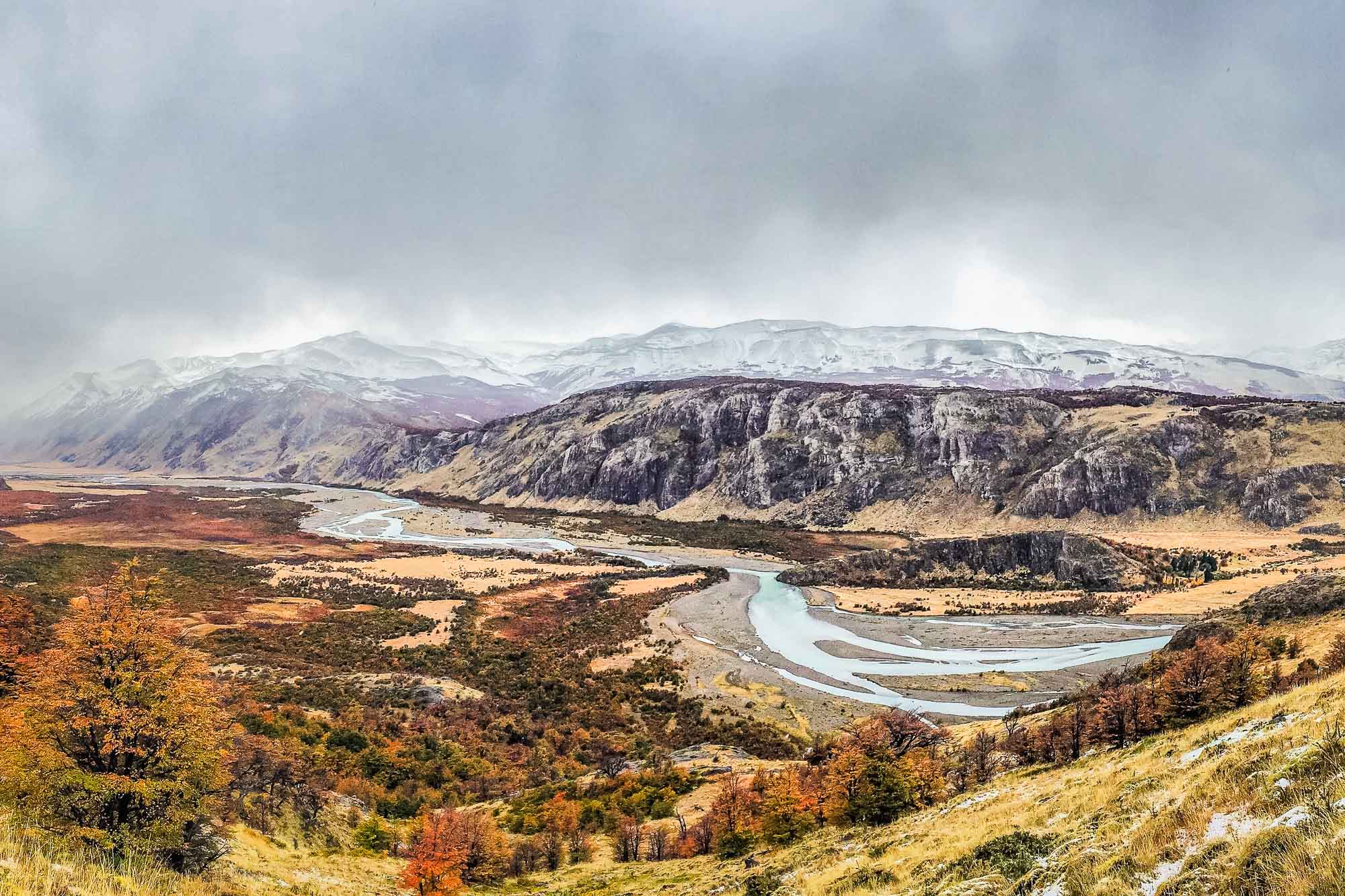 Tierra del Fuego
If you plan to explore Tierra del Fuego, take a flight to Ushuaia, dubbed "the city at end of the world" due to its location at the very tip of South America. Framed by the snow-capped peaks of the Andes and the Beagle Channel, Ushuaia is a great spot to start your adventure of Tierra del Fuego.
The region of Tierra del Fuego encompasses all that Patagonia is known for: lakes, untouched expanses of wild nature, national parks, rivers, waterways, and more. There's a reason why Ferdinand Magellan, Charles Darwin and Francis Drake have all been drawn to it.
While here, you can hike, sail, ride the Train at the End of the World, kayak, or take a helicopter tour. Make sure to visit the Beagle Channel (A 150 mile or 240 km stretch of water separating the archipelago of Tierra del Fuego from a series of smaller islands), the Drake Passage (the body of water between Chile, South America's Cape Horn, and the South Shetland Islands of Antarctica), the Martial Glacier (named after explorer Luis Fernando Martial, this glacier is the most important source of fresh water in Ushuaia and stands ~3,400 feet or 1,050 meters above sea level), and Martillo Island (known for its penguins). People also use Ushuaia as a jumping-off point for their Antarctica expeditions (if you get a wild hair, you can find last-minute deals for cruises while you're there).
Where to Stay
Arakur in Ushuaia: An upscale resort and spa that overlooks the Beagle Channel.
Where to Eat+Drink
La Cabaña in Ushuaia: A cute tea house where you can try a submarino (the local hot chocolate drink consisting of a mug of hot milk and a square of dark chocolate; dunk the "submarine" chocolate and stir away).
---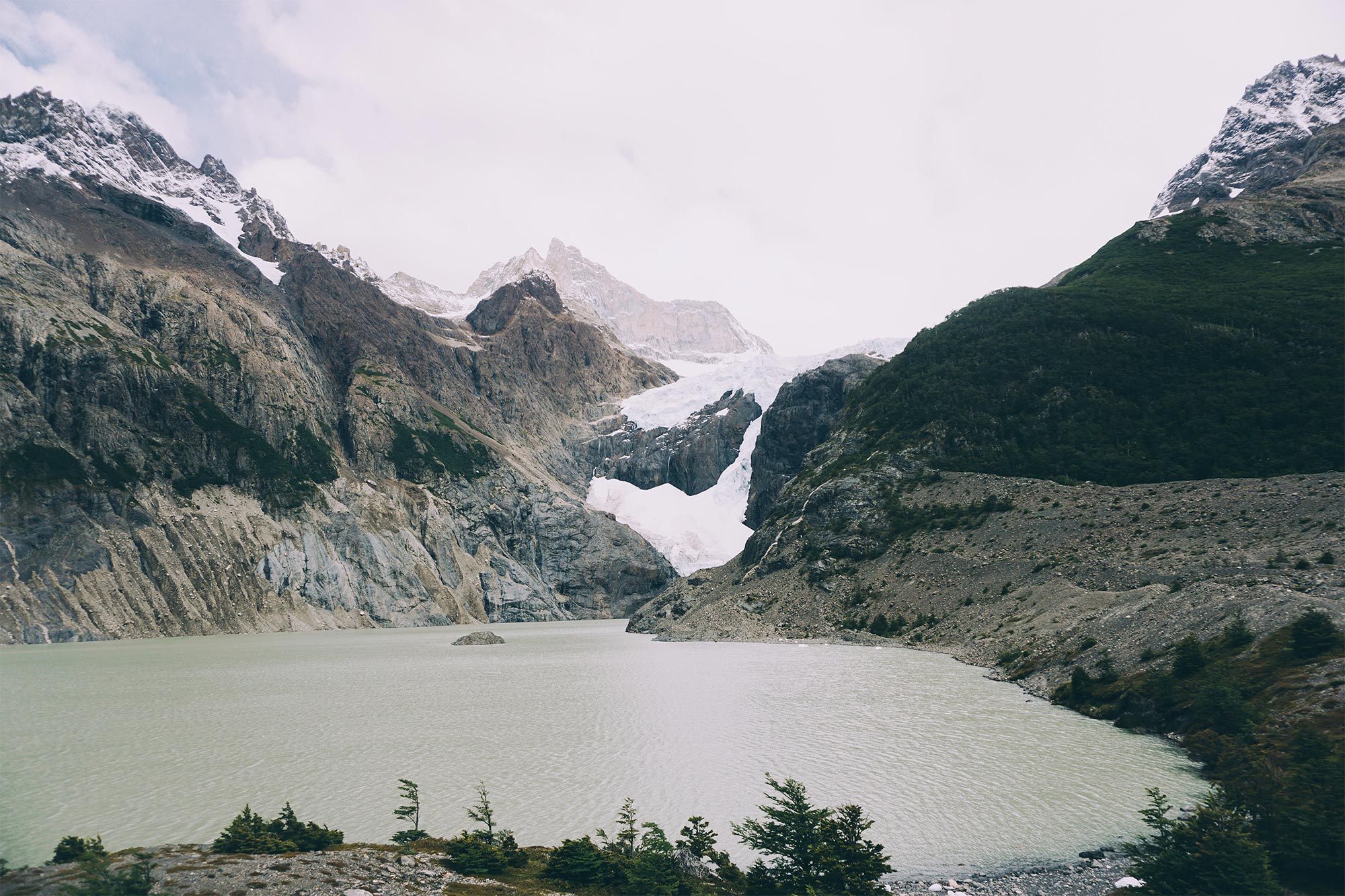 Chile
There are flights year-round between Santiago and Chilean Patagonia's Punta Arenas entry point. During the busy season, you can also find flights between Santiago and Puerto Natales.
Torres del Paine National Park 
If you plan to visit the Torres del Paine National Park, a flight to Puerto Natales will get you closest, as it's a two-hour drive from the park (Punta Arenas is a five-hour drive). You can also always take a bus from Punta Arenas to Puerto Natales once you arrive.
Torres del Paine has it all: pine forests, icebergs, grasslands, lakes, lagoons, and rare wildlife like the guanaco (a relative of the llama). If you're there to hike, you have options:
The challenging

O circuit

: Ringing in at 74 miles (120 km), requiring six to eight days and reaching an altitude of 4,000 ft or 1220 m. This hike covers the W trek plus the more remote backside of Torres del Paine.

The more moderate

W trek

: A 62-mile (100 km) trek requiring four to five days and reaching an altitude of 2,952 ft (900 m). Patagonia's most famous trek, winding its way through the heart of the stunning Cordillera del Paine, including the Torres and the Cuernos.

Short day hikes: Fauna Trail, Mirador Las Torres, Laguna Azul, and more.
Not big into hiking? You can also rent a car to explore the park. Either way, don't miss los Torres (the three granite towers that give the park its name), Grey Glacier (a part of the Southern Patagonian Ice Field that flows into Grey Lake), French Valley (considered the best section of the W trek), Mirador Condor (one of the most recommended viewpoints in the park), Salto Grande (a stunning waterfall), and Lago Sarmiento (the biggest lake in the park).
Where to Stay
Camping: Refugio Las Torres, Torres, Frances, and Italiano are a few of the campsites within the park.
Ecocamp Patagonia in Torres del Paine: A geodesic dome hotel with all-inclusive programs to trek the W. (Book at least a year in advance as space is very limited.)
Hotel Simple Patagonia in Puerto Natales: A boutique hotel offering beautiful views and only eleven rooms.
Where to Eat+Drink
Pioneer Bar: Try a signature cocktail, craft beer alongside a tasty meal or snack.