From embarking on outdoor adventures to experiencing Maori culture
One thing we've noticed during these lockdown days is that we've been daydreaming about our next adventure a lot more. We've realized that we have a golden opportunity: to use this time to start organizing those trips that always seemed to require next-level travel planning. Therefore, we've decided to kick off a new email series. Over the next few months, we'll share some of these big trips we can take the time to plan now, with our sights on realizing them in 2021 or 2022.
And guess what? It's good for our health! According to the Institute for Applied Positive Research, planning travel creates happiness. That's right:
97% of survey respondents report that having a trip planned makes them happier.

82% say a booked trip makes them "moderately" or "significantly" happier.

74% said planning something would make them feel more in control amidst so much uncertainty.
So where's the first spot we've always wanted to go but never had the time to properly plan? New Zealand.
Made up of two main landmasses (North and South) and around 600 smaller islands, New Zealand has a lot to offer. From chasing adventure and finding the best beaches and hiking spots, to learning about indigenous culture and its rich art and history, to vineyard visits and urban city vibes, there really is something for every type of traveler.
---
South Island
New Zealand is an adventure capital. There are more sheep than people in New Zealand and 75% of the population is on the North Island, so if your Portico profile has you listed as an "Adventurer", you'll want to head to the South Island. The adventure you're after, however, will dictate which time of year you should go. If you're looking to hike and enjoy lake activities, then New Zealand's summer months are best (December-February). Whereas if you prefer skiing and other winter sports, head there in winter (June-August).
What to See While You're There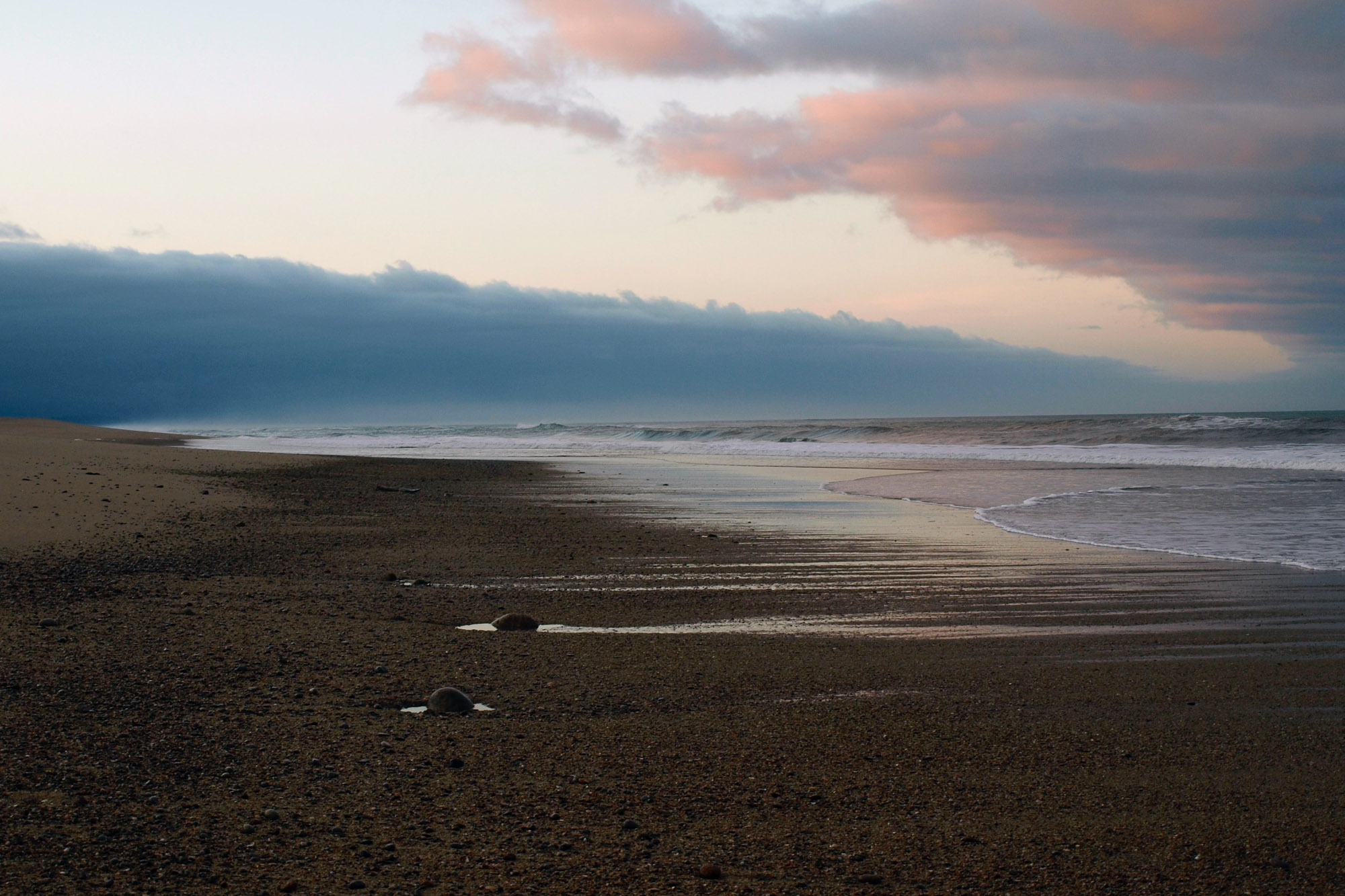 Wine Country
When it comes to wine, New Zealand is most internationally known for Sauvignon Blanc (and has been for 20+ years), but their reputation for other varieties is growing. Head to Nelson to check out the Milcrest, Kahurangi, and Kina Beach wineries, where—according to Milcrest—the "unique, frost-free, free-draining alluvial properties and early ripening microclimate" are perfect for winemaking. At Kahurangi, you'll find some of the oldest Riesling vines in the South Island and at Kina Beach, you can have a tasting while overlooking the beautiful Tasman Sea. 
After your wine tasting, stop at Sprig & Fern (which also has locations in Christchurch and Wellington) for craft beer and fish & chips. Continue your winery tours in Blenheim, where you can also take a boat tour of the Marlborough Sounds.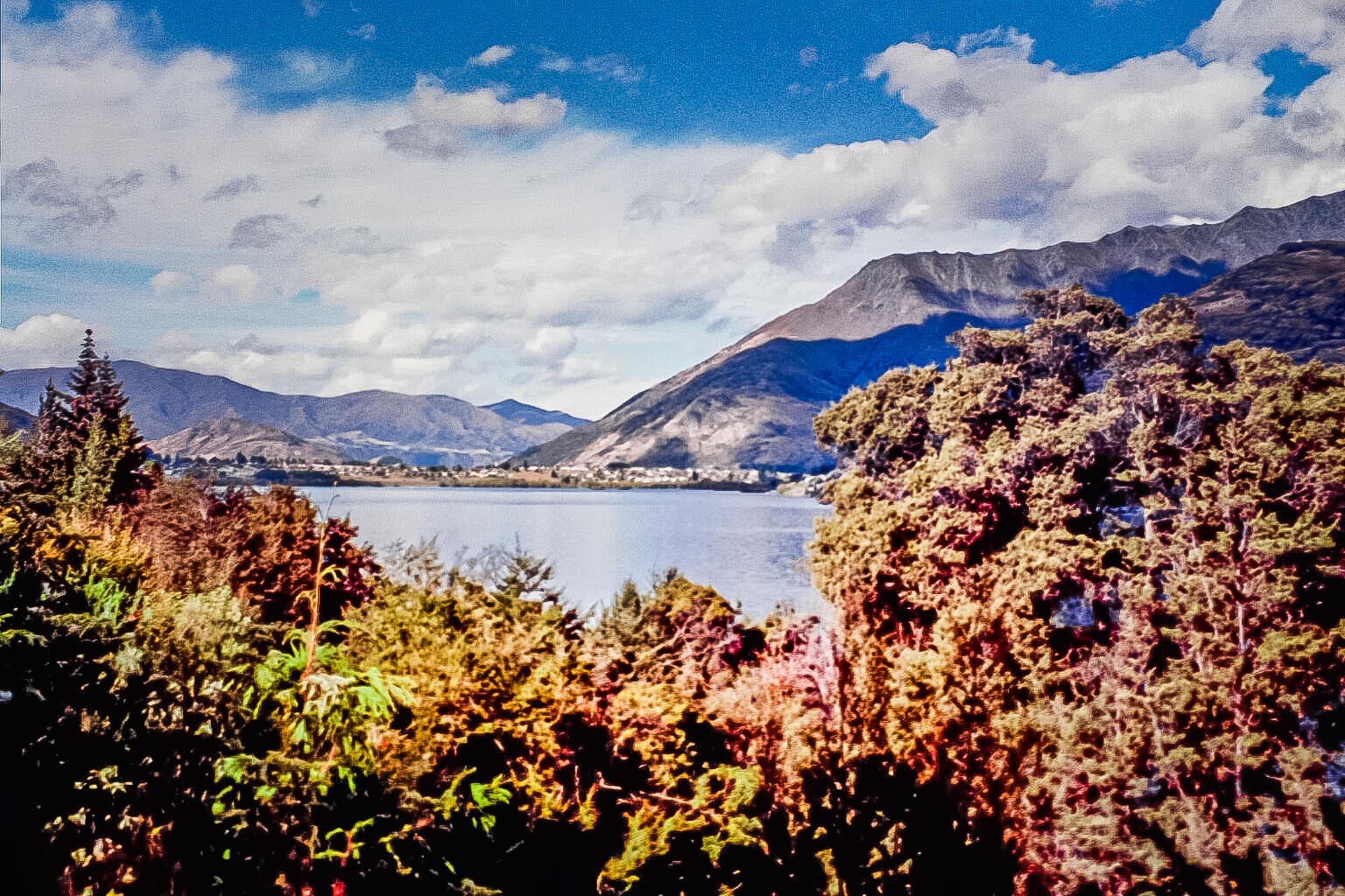 Queenstown (and nearby)
While Queenstown can have the reputation of being touristy, it makes a great home base for one or two nights while preparing for your adventurous outings. Queenstown is a great jumping-off point for jet boat rides (we suggest Shotover Jet and KJet) and bungee jumping. When it comes to the latter, AJ Hackett has been offering bungee jumps since 1988 from the Kawarau Bridge just outside of town. Your legs are tethered and you dive head-first down to the river below—it's an absolutely stunning view.
Other fun things you can do? Take the gondola up to see amazing views of the area and take a cruise of Lake Wakatipu on the TSS Earnslaw steamship.
If you're ready to take a hike, head over to the Routeburn Track. You'll need to be prepared for this one—as it can be difficult—and it's best to attempt it between November and April (May through October can be cold, wet, and icy). There are usually rental places nearby where you can get all the gear you'll need for the trek before setting out. (FYI: Kiwis call hiking "tramping" so don't be alarmed if someone says they're going for a tramp.)
What to Eat
We know this is an essential part of your trip. When in Queenstown head to Fergburger, an extremely popular restaurant serving up delicious burgers—so be prepared for a wait. Afterward, head to Minus 5º ICE BAR and drink vodka from an ice glass whilst wearing full Antarctic style gear; it's kitschy, but fun. If you have a chance, try venison while you're on the South Island as deer are farmed in New Zealand.
Nearby
From Queenstown, you can also check out Milford Sound for kayaking. On your way from Queenstown to Christchurch, stop at Mt. Cook and the surrounding areas for breathtaking mountain hikes and the beautiful alpine lakes Tekapo, Pukaki, and Ohau that run along the Mackenzie Basin. If you're at Lake Tekapo in September through February, you might be lucky enough to see the lupins in bloom (peak season is mid-November through December).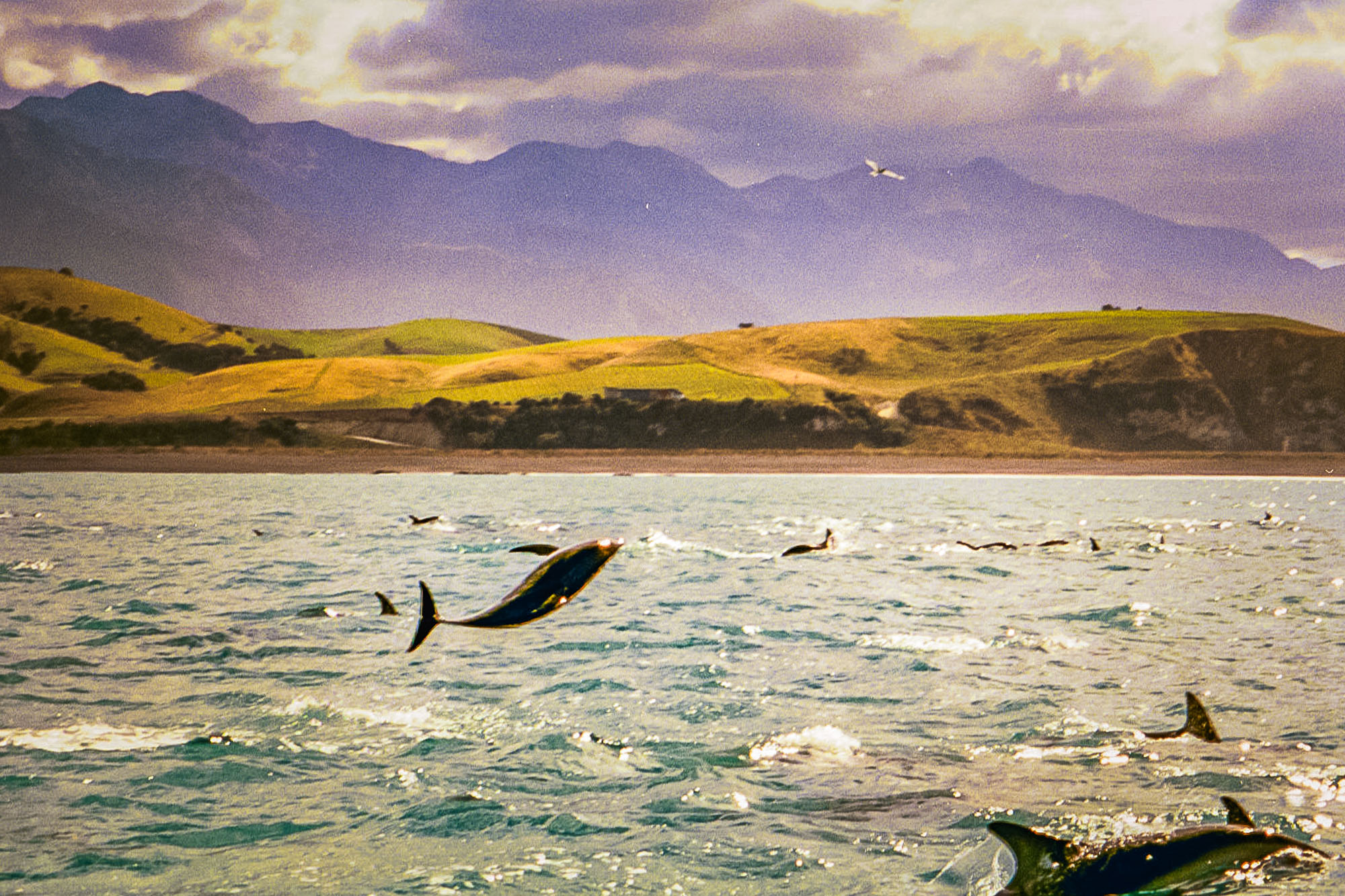 Christchurch (and nearby)
This central city has lots of shopping opportunities due to its number of specialty stores. There is also usually some really cool street art (Christchurch has an expo every year during which they unveil new works on the walls of derelict buildings; see where to find them here). For a fantastic view of the city, hike up into the Port Hills or arrange a hot air balloon ride over the plains and foothills.
For more hiking options, check out the Washpen Falls, which is just an hour outside of the city. If you're looking for something more intense (e.g. an overnight hike), you can take one of the Great Walks, which are stunning (you'll feel like you're actually in Middle Earth). 
From Christchurch, hop over to Akaroa, a French colony harbor town where you can get the best fudge at Pot Pourri and delicious fish and chips at Akaroa Fish & Chips. From the wharf, you can take a cruise to view or even swim with dolphins. Additionally, on your way to the airport, you might want to budget an extra hour to visit the International Antarctic Centre where you can dress up in snow gear and/or ride around in a Hägglund.
What to Eat
Check out the newly rebuilt town center and stop into the bars in the Stranger's Lane area (between Lichfield and Cashel Streets). For Asian fusion, check out King of Snake, known for its delicious shared plates, cool venue, and delightful service. For a modern take on Maori cuisine as well as standard Kiwi colonial food, head to Lu Lu's Bar and Eatery. And for something modern and unique, check out Riverside Market, an upscale food court.
Nearby
After you've finished your stay in Christchurch, head north to Kaikoura, where swimming with wild dolphins is not to be missed. They're slightly smaller dolphins than you might be used to (called Dusky Dolphins), and they swim in pods of several hundred, so you're bound to see tons. If two pods meet, you'll see lots of jumping as they show off. For this experience, we enjoyed Dolphin Encounter.
---
North Island
If you want to experience the Maori culture, then head to the North Island. The majority of the Maori population resides in the North Island's Auckland, Bay of Plenty, Northland, and Waikato regions.
What to See While You're There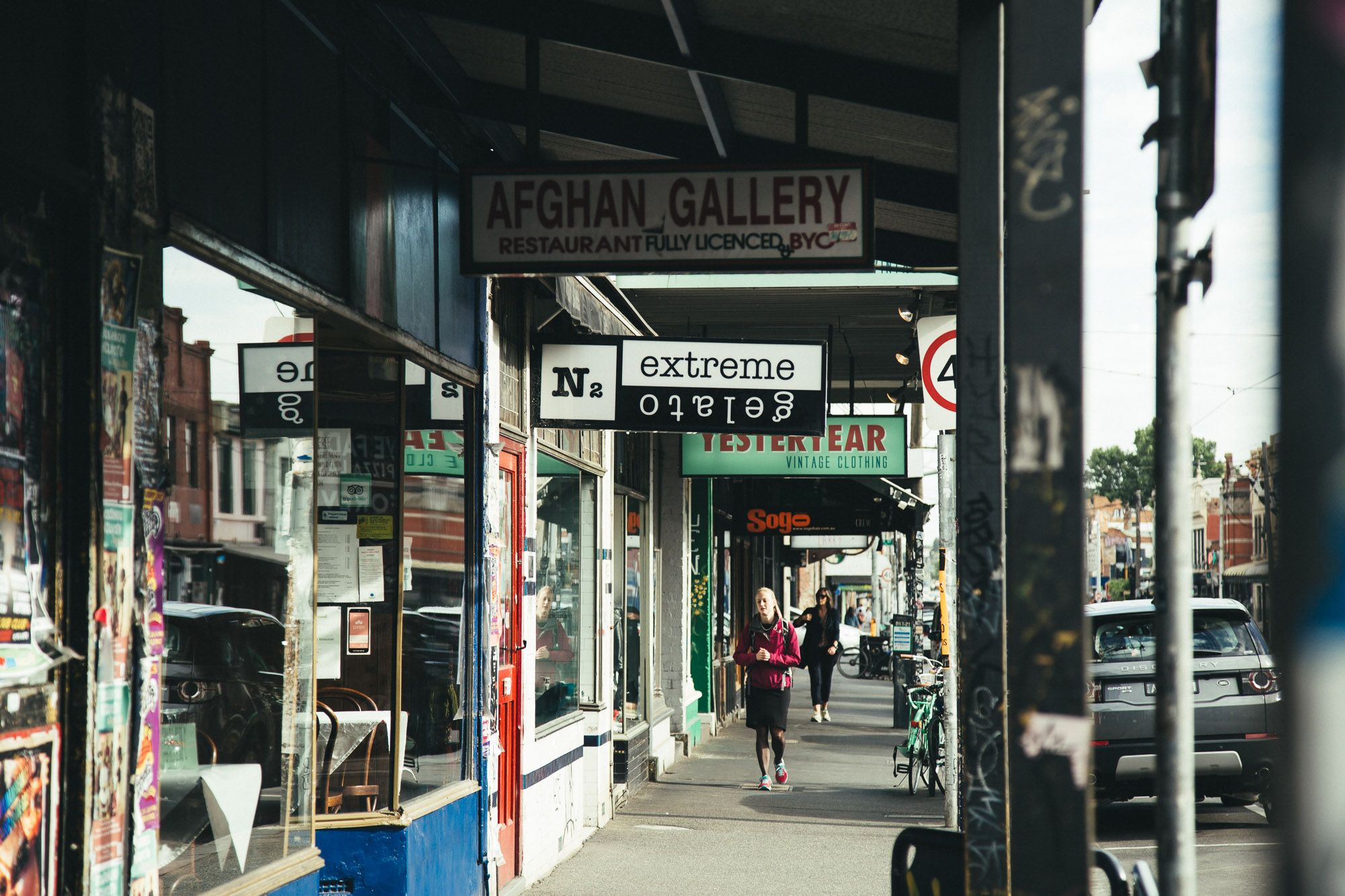 Wellington
Wellington is the capital of New Zealand's art scene, so there's usually something interesting happening around the town. In fact, the New Zealand Festival of the Arts alternates years between Wellington and Auckland. Usually hosted in February and March, the festival invites different guest curators every year and offers attendees hundreds of different arts experiences.
Start off your visit at Te Papa—New Zealand's principal museum tracking natural history and native and colonial culture—located on the lovely waterfront. From there, head to the artsy Wellington neighborhoods of Civic Square and the Cuba Art Quarter (Cuba/Ghuznee Streets) to browse some contemporary art galleries and do some shopping.
What to Eat
The majority of the restaurants can be found all along the waterfront near Te Papa. We suggest checking out Apache, a small, casual French-Vietnamese fusion restaurant. Try the poulet au caramel or the fruity duck salad with coconut rice.
Nearby
On your way from Wellington to Auckland, make a stop in Rotorua, the main cultural area where you can experience different aspects of the Maori culture. Here you'll find a living Maori village and Te Puia, which houses the New Zealand Maori Arts and Crafts Institute as well as a lot of natural hot springs and mud pools (just beware the sulphur smell).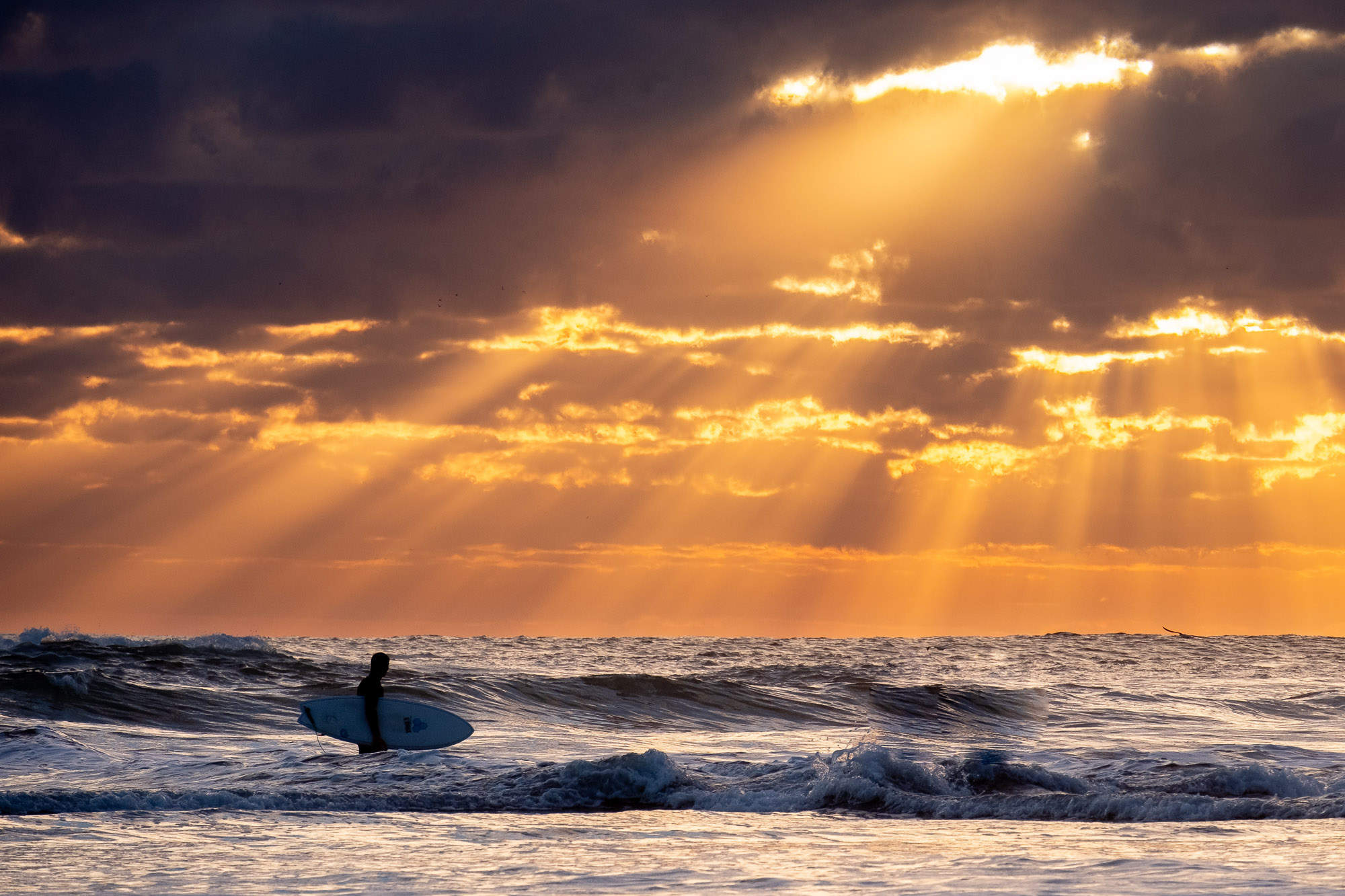 Auckland
Auckland is all about the beaches, bays, and water activities. While you may want to stay clear of the very popular and busy Piha, it does have some great surf breaks for the experienced surfer (beware of rip tides). You should also take the opportunity to drive out to Devonport and Takapuna, both lovely beach and bay areas. If you're ready to do some whale watching, check out the Auckland Whale & Dolphin Safari.
What to Eat
All along the Viaduct in Auckland you'll find nice views, coffee, and drinks. When in Devonport, the Five Loaves Cafe which serves great coffee, awesome brunch, and delicious potato rostis.
---
Whichever adventure you choose, you really can't go wrong in New Zealand. The cherry on top? New Zealanders are very open and welcoming in general. They love to show people their country, so even if you don't want to join a tour, there's usually a helpful local that can provide directions, give recommendations, or assist in other ways.