Bourbon, comfort food, history, and ponies.
Take a virtual trip along the Kentucky Bourbon Trail with our founder Jacqueline and get inspired to take your own trip there someday in our latest "travel diary."
A few years ago I spent a perfect fall weekend in Kentucky exploring the Bourbon Trail with friends. It was my first real introduction to bourbon—and it converted me.
As bourbon has become more popular, so has the Bourbon Trail. In some ways, it is the new Napa Valley — we discovered that bourbon is an art form just like wine. Each distillery has its own special formula, but the real flavor comes from the master distiller's art of blending and aging. A distillery can influence a bourbon's taste by where it sources its oak barrels, whether it toasts the barrels, and how it stores them. Barrels of bourbon are aged in rickhouses…and airflow, sunny and shady spots, brick and cement walls all impact how the bourbon tastes when you sip it a decade later. Did you know that thousands of barrels of bourbon are blended to create a single bottle of Evan Williams to give you consistent flavor? And each release of a single barrel bourbon, like Blanton's, has a unique taste imparted by the flavors of the wood since the barrel is only used once. Or that Woodford Reserve Double Oaked Single Barrel is actually aged "twice" in charred barrels, the second of which was also deeply toasted before the charring?
Fall is a perfect time to explore the Bourbon Trail. The gorgeous colored leaves, crisp air on a sunny afternoon, great food, delicious bourbon, beautiful countryside, elite racing horses — they all make for a perfect long weekend.
---
Friday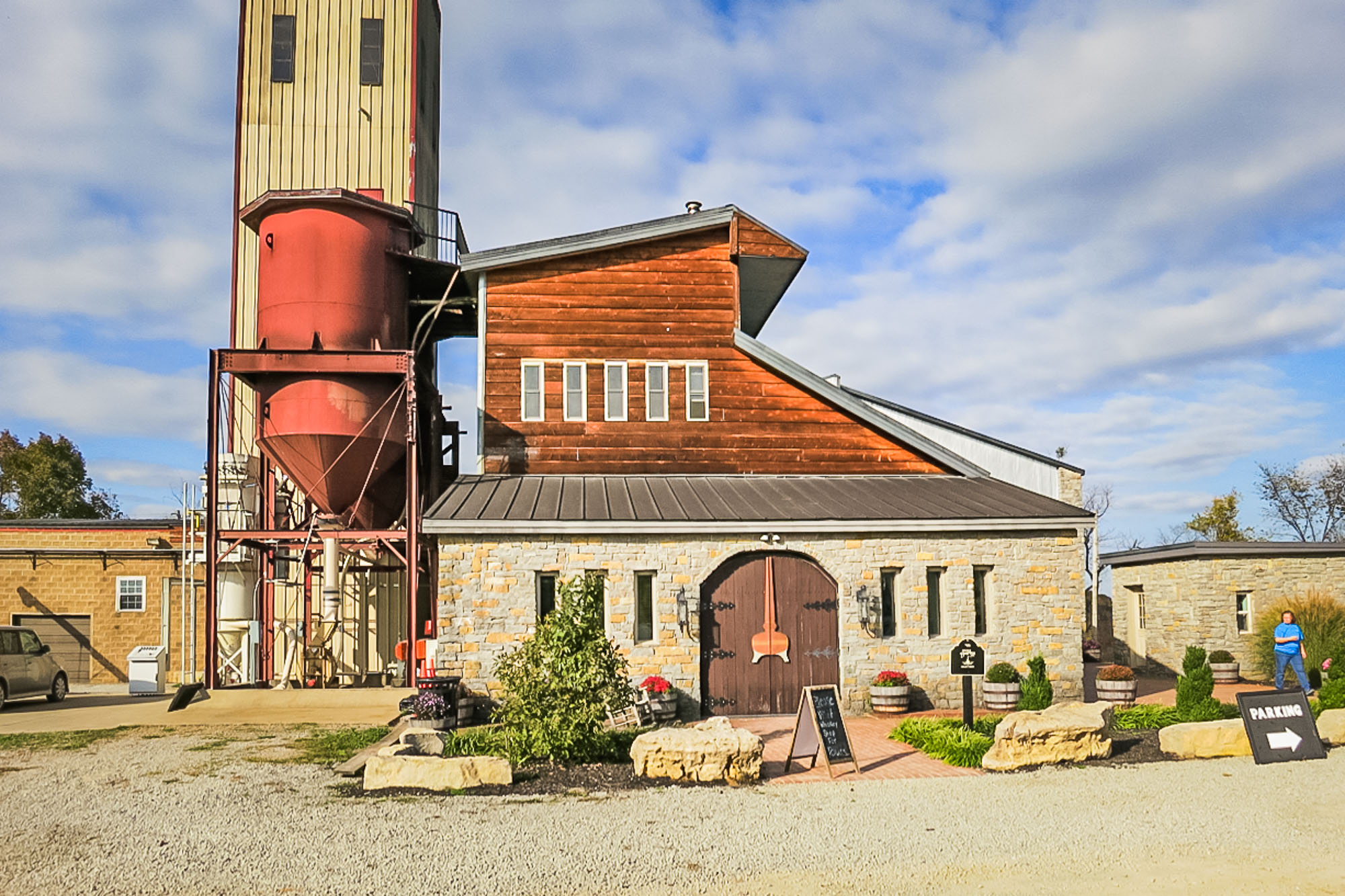 Arrival
Most bourbon is made within a few hours drive of Louisville, with two central spots in Bardstown and Frankfort. They are opposite sides of Louisville, so plan them for separate days. Upon our late morning arrival at the airport, we were already partway to Bardstown, so we continued that direction.
Lunch
We grabbed a bite to eat to fortify our stomachs at Kurtz Restaurant. It was a quaint, traditional restaurant in Bardstown. Some of the dishes aimed to clog our arteries, but we were optimistic the food would get healthier as the weekend continued. We then went down the road for an afternoon of bourbon school and tastings.
Heaven Hill
Founded shortly after Prohibition and still family-owned and run, Heaven Hill is steeped in the history and tradition of bourbon making. With a behind-the-scenes tour, we followed the entire process from sour mash to white dog to aged bourbon. Along the way, we discovered both the art and the science of bourbon making. We found it fascinating that Heaven Hill uses natural ventilation — windows go up in the summer, down in the winter. Since bourbon is a hearty drink, it makes sense it can bear the brunt of the weather. The rickhouses are crowded, so occasionally a barrel gets "lost." One year, Heaven Hill discovered a 27-year-old barrel that had been misplaced in a rickhouse. Upon tasting it, the bourbon was fantastic. Somehow the combination of heat, cool, and sun in that particular area produced outstanding results. A new tradition was started, with the 27 Year Old Heritage collection. At the end of our tour, they taught us how to sip bourbon like a pro — not straight, just a few drops of water to open up the flavor.
Willett
By now, we were well into vacation mode. We stopped by another distillery for a tasting…why not? It was Friday afternoon. Four Roses and Willett are the other most well-known distilleries in Bardstown. Willett was just down the road from Heaven Hill, so we went there. Although the mash bill mix of corn, rye, and barley malt was generally similar, we discovered that bourbons do taste quite differently based on the bourbon master's touch and the aging process.
Hotel check-in
Back in Louisville, we found NYC chic and coolness in the 21C Museum Hotel. Housed in a renovated 19th-century tobacco and Bourbon warehouse it was a luxury boutique hotel with a contemporary art museum woven into it. The exhibit by the elevators was hilarious. As you stand there waiting you realize that the moving letters projected onto the wall in front of you are bouncing when they hit your head and creating phrases. Hard to explain, but I promise you that you'll want to take a picture. Don't forget to check out the bathrooms in the lobby too. I won't spoil that surprise.
Dinner
Since we were in Bourbon country, we decided to keep heading down that path and went to Rye for dinner. We discovered a fun cocktail list (bourbon-inspired of course), along with tasty farm-to-table fare by Chef William Tyler Morris who had trained at Breslin and Craft in NYC. Sadly, Rye closed in summer 2020, but there are many amazing, talented chefs in Louisville, including quite a few who were nominated for James Beard awards. Two restaurants that are highly recommended by our local sources as alternatives to Rye are Decca, where Chef Annie Pettry focuses on farm-to-table and small production ingredients, and 610 Magnolia, with Chef Edward's modern approach to Southern cuisine.
Saturday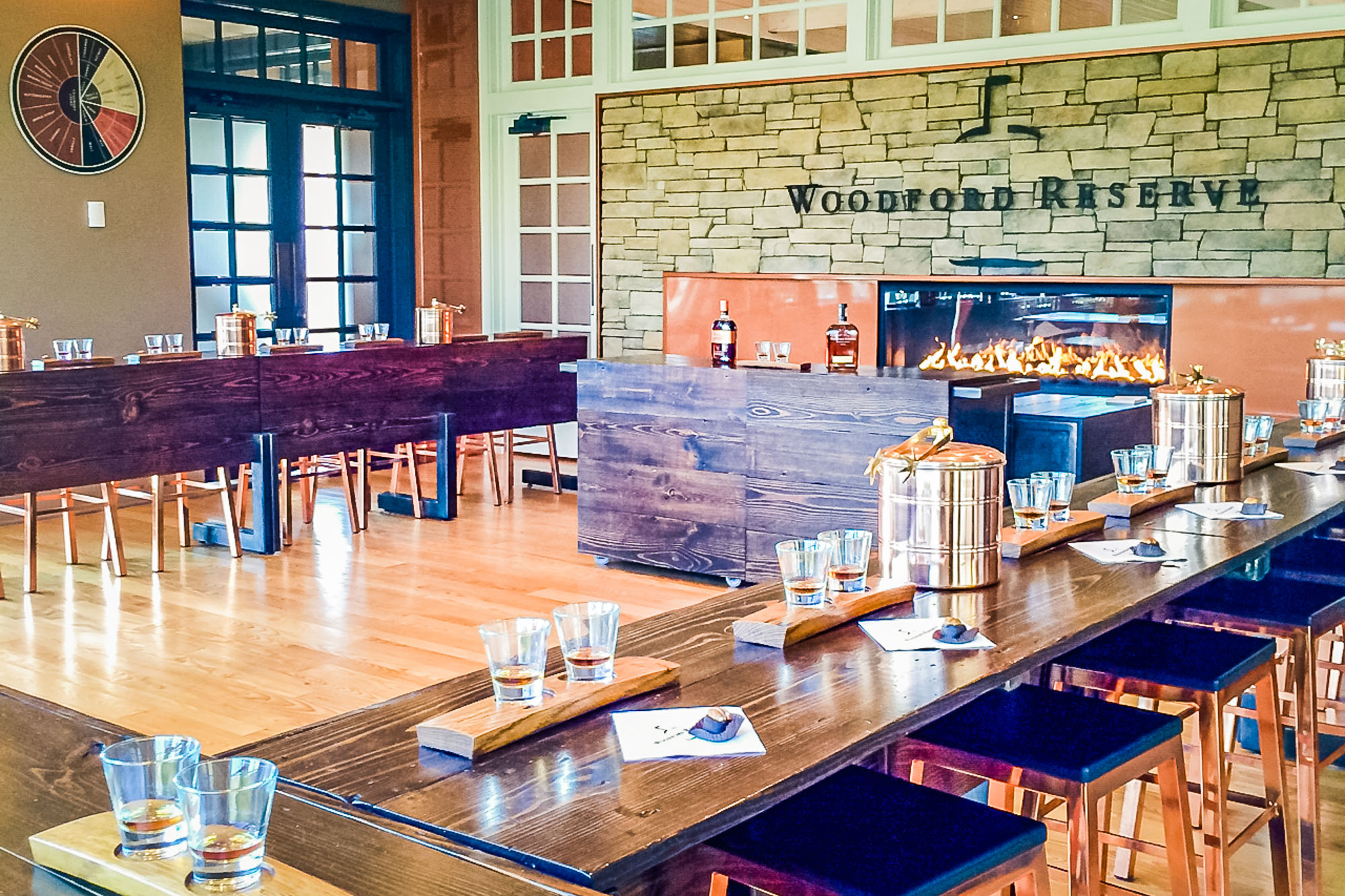 Up bright and early, we took a run along the river, said hello to Indiana on the other side of the bridge, and grabbed a healthy, delicious breakfast in the hotel at Proof on Main. We then drove east from Louisville to Frankfort for more bourbon tasting. The drive was gorgeous, the quintessential image of Kentucky horse country with its rolling hills and white picket fences.
Buffalo Trace
Our first stop was Buffalo Trace, the oldest continually operating bourbon distillery — they even stayed open during prohibition for "medicinal" purposes. We took another tour to see the differences in distilleries, and we saw up close their century-old, red brick warehouses and hand bottling of premium bourbons. Buffalo Trace is the world's most award-winning distillery and is also a National Historic Landmark. It's a beautiful spot to visit, the guides are incredibly knowledgeable and the bourbons are excellent!
Woodford Reserve
Next up was Woodford Reserve, one of the oldest and smallest bourbon distilleries. It's not far from Buffalo Trace and is a pretty drive. Woodford Reserve is nestled in the rolling hills, with stone rickhouses that look centuries old. While waiting for a tour, you can grab a snack and either relax on their porch or hang out in the cozy waiting room. I would advise just one tour a day or they'll blend together — we only did a tasting here. The tasting room at Woodford Reserve is gorgeous and has a panoramic view of their scenic grounds. I would have been happy to spend the rest of the afternoon there. Especially given their bourbon. It's all handcrafted, small batch bourbon. This artisanal approach enables them to create wonderful bourbons like their double oaked, which you must try. It's a sweeter, softer character to the bourbon given the charring and toasting of the barrels, along with the double barrel aging.
Back in Louisville
If you have time and the day is nice, check out Garage Bar. It's as much for the ambiance and experience as anything else. With lighted ping pong tables, picnic tables, and tons of outdoor seating, it's a perfect place to relax on a warm, sunny afternoon with a beer in hand. It reminded us of carefree college days. And yes, it's okay to drink beer even though you're on the Bourbon Trail!
If you prefer an afternoon sweet, check out Louisville Cream for ice cream or Please & Thank You for a coffee pick me up and scrumptious chocolate chip cookies (you can even mail a few extra home).
We finished up the evening with dinner at Seviche. A Latin inspired restaurant in Louisville might surprise you, but it was a local friend's favorite and consistently gets great reviews. Seviche lived up to its hype that night with awesome guacamole and mahi mahi tacos.
Sunday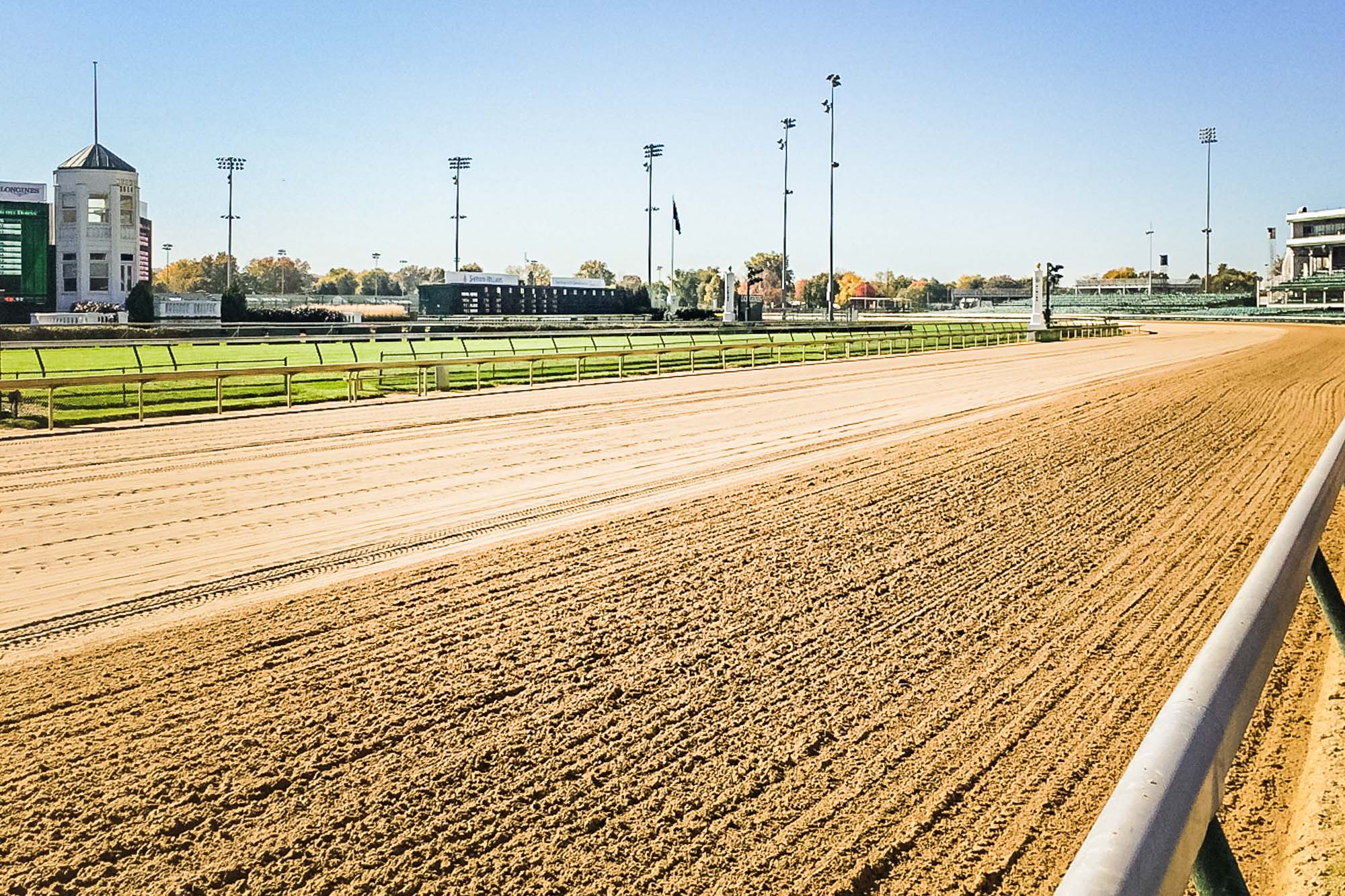 Just two more stops and then we were on our way home. But you can't come to Louisville without a visit to Churchill Downs and the Louisville Slugger Museum.
Churchill Downs
Although it wasn't a race day, we could still get a tour of Churchill Downs. We imagined ourselves on the first weekend in May, mint julep in hand, and watching the Kentucky Derby.
Louisville Slugger Museum
We had to put away our cameras and phones for this museum (no photos allowed). We got the inside view on how they handcrafted bats in the old days…and the automated process today. The Louisville Slugger bat changed the world of baseball. It is used by over 60% of pros and remains the official bat of the MLB. We were lucky and saw some customized bats for the big pros!
Sadly, the weekend was over, and it was time to head home. Fortunately, we took with us bottles of William Heavenhill, a small batch bourbon released only in KY each fall, as a reminder of our trip!
Please note that all places mentioned above, other than Rye, had reopened in some form and fashion after COVID-19, but we recommend double-checking the hours before visiting.
Check out Portico user Sean R's Kentucky Bourbon Trail Story for more ideas.
For a full list of bourbon distilleries, here's a great resource:  https://kybourbontrail.com/bardstown-bourbon-company/