Beaches, long bike rides and stellar food combine for a perfect getaway.
With summertime upon us, a quintessential destination is the Hamptons. Every year people write about new openings in the Hamptons, and these articles have sparked memories that we immediately knew we had to share. The Hamptons is a unique place with a mixture of pristine sandy beaches, rolling hills and trees on the bay side, and quaint towns filled with boutique shops and restaurants. While known for its scene, you can choose to experience the Hamptons in many different ways. We reached out to some local friends to get the latest intel.
Where to Dine
For amazing sunset views and a chill vibe, head to Bostwick's on the Harbor in East Hampton. Show up early as they don't take reservations, and if possible, opt for a table on the patio to enjoy the views. Their seafood is excellent, and a particular favorite are the local steamers from the North Fork.
Nick & Toni's opened in 1988 just outside of East Hampton and has been a mainstay for years, creating seasonally inspired food with an Italian Mediterranean flare. Its décor embodies comfortable sophistication, and the atmosphere will be gently buzzing on the weekends. It's a place to escape the scene that the Hamptons can sometimes be and focus on great food & friends.
Duryea's in Montauk is another iconic spot that was long known for lobster rolls and byob, but new ownership in 2014 upped its game. Fortunately, the reverence for lobster has remained, as evidenced by its not-to-be-missed lobster cobb salad. While expensive, it can easily feed several people. Peer over to your neighbor's table to decide for yourself. Given its prime location on the water, it is usually a long wait for a table but you can also grab a spot in the bar area and get the same water views.
On an adventuresome evening, head over to Shelter Island. You'll find country chic Vine Street Café focusing on local ingredients, with a particular emphasis on seafood. For a more upscale experience, venture to 18 Bay for its 4-course, pre-fixe Italian inspired chef's menu that changes weekly. The chefs here were semifinalists James Beard's Best Chef Northeast back in 2018. Regardless of which you choose, consider venturing to Sunset Beach beforehand. Order a rose or aperol spritz and with its Euro vibe you'll feel yourself transported while enjoying a beautiful sunset over the beach.
Ready for a chill night or straight from the beach? Then head to La Fondita, on the side of 27 near Amagansett for delicious Mexican street food. Grab a few tacos or a burrito of your choice, then snag a picnic table for your feast.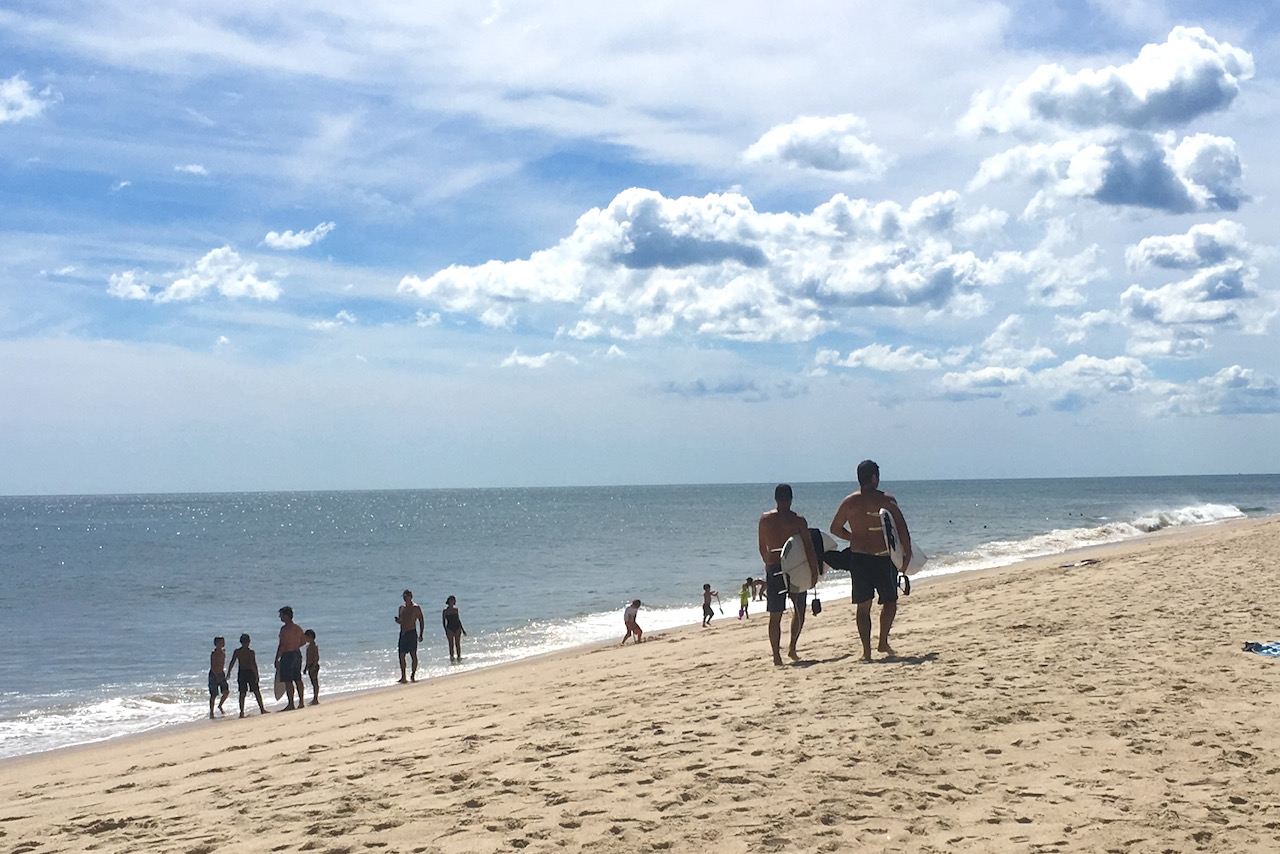 Daytime Adventures
Beachtime
The Hamptons are well known for beautiful sandy beaches on its ocean side (the southern side), and you can often walk for miles squishing the sand between your toes. While a few beaches have public parking, many are permit only…although for some you can park on neighborhood streets and easily walk a few blocks. You also have the option of bayside beaches if you prefer to wade without the waves. Some of our favorites remain Town Line Beach in Wainscott and the dunes and beach at either Amagansett Beach or Napeague Ocean Beach.
Biking
One of our favorite activities are long bike rides on cooler days. For quieter roads and a few more hills ride through the Springs up to the bay side. Otherwise, hop on your bike and ride east. Stop in Amagansett for a short break and a perfectly made coffee at Jack's, then ride all the way to the Montauk lighthouse. It's mostly flat from Amagansett to Montauk, but you will hit a few hills. Post the lighthouse, circle back to Montauk for a tuna fish sandwich at Joni's, which is like no other. Since the heart and history of Montauk is fishing, it has local caught tuna chopped with onion and herbs…nothing like that memory of canned tuna fish. Joni's is also a hot spot for breakfast and has a wide array of delicious salads and sandwiches. Then hop back on your bike for the ride home. Amagansett to the lighthouse and back is about 35 miles.
Shelter Island
Another excellent spot to explore on a bike is Shelter Island. Nestled between the North Fork and the South Fork (aka the Hamptons), this tiny, 29-square-mile island is accessible only by ferry, either from Greenpoint on the North Fork or North Haven on the South Fork (a quick 20-minute bike ride from Sag Harbor). The island seems to have stood still in time, with its summertime chic feeling.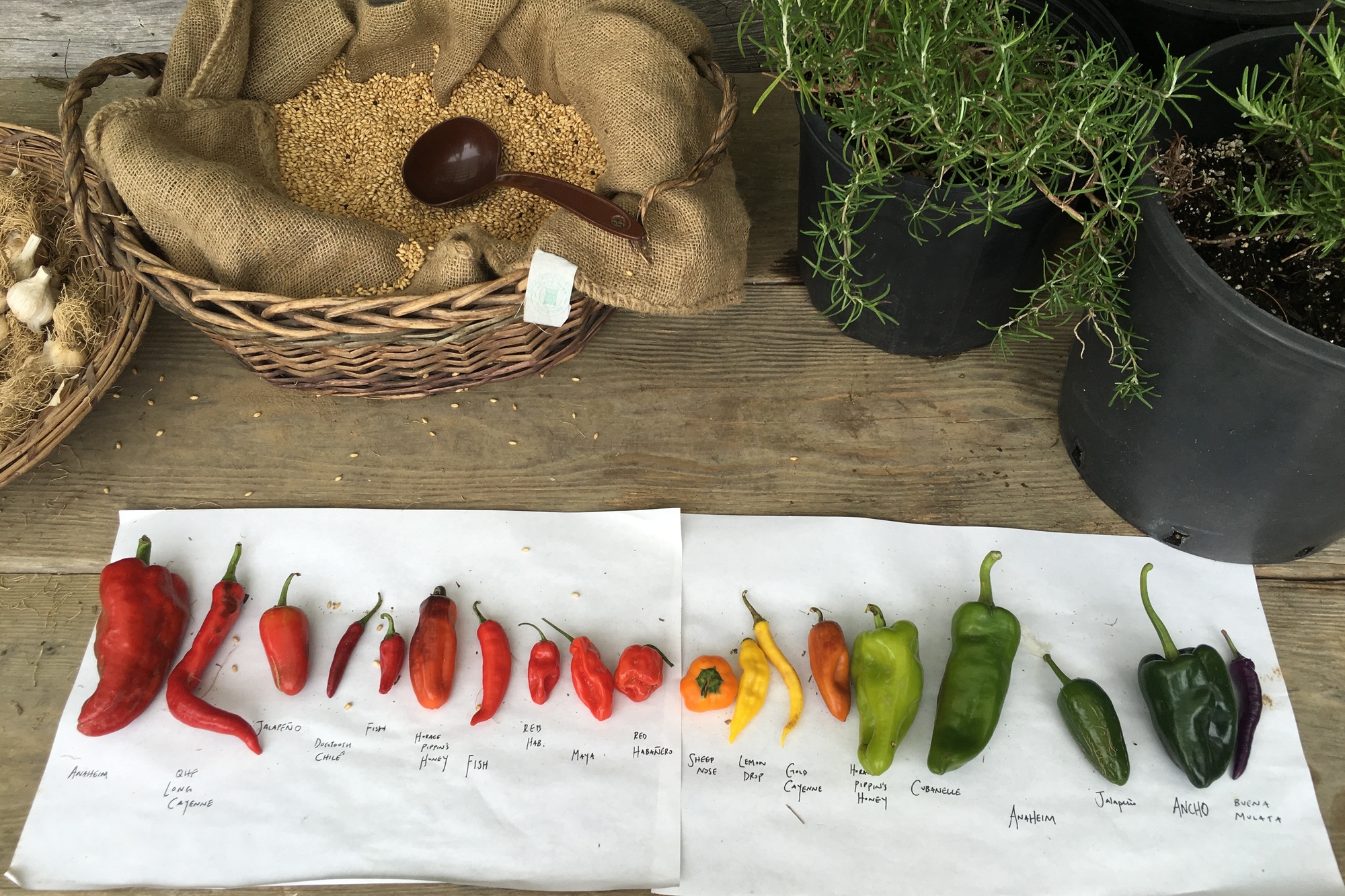 Channeling Ina Garten
Given hotels are limited, much of the Hamptons is summer rentals, which gives you the opportunity to make an amazing meal at home. Some of our favorite memories are hitting the local farmers markets early in the morning, like Balsam Farms in Amagansett and Montauk or Serene Greene in Sag Harbor (the variety of local produce is quite impressive), followed by The Seafood Shop in Wainscott and perhaps Cavaniola's shops in Sag Harbor for their amazing cheese & wine selection to have all the elements for a fantastic meal with friends. If you want a little extra help, Cavaniola's Kitchen has excellent prepared foods as well. Dessert is not to be forgotten, so seek out to James Beard award winning Carissa's The Bakery in East Hampton for cakes, pies and more or Levain Bakery in Wainscott for their infamous chocolate chip walnut cookies (which are practically a meal in themselves).
 
Where to Stay
Go back in time with The Maidstone in Easthampton, which has been a cornerstone of the Hamptons scene since the 1920s. Recently renovated, this small boutique hotel has retained its classic elegance. Sitting on the front porch or in the gardens you may envision scenes from the Great Gatsby, although updated to modern times with their eclectic art collection. As an added bonus, you're just a short walk from town.
If you prefer fewer crowds and closer to the beach, keep driving east until you hit Montauk. You'll find barefoot chic at the relatively new Marram Montauk, which opened in spring 2020. The name Marram, which is the wild grass that grows in the dunes, is fitting given how its design evokes both the dune and beach landscape around it, creating warmth with muted tones, unfinished oak walls and cozy furnishings. Note that the rooms are TV free, but with both a pool and ocean access, we think you won't miss it. Instead, shed your daily worries and soak in moments of true relaxation. If you get adventuresome, head left on the beach down about 25 minutes to Ditch Plains to watch the surfers or even venture up on the cliffs to explore the paths at Rheinstein Estate Park (right by Shadmoor State Park).