Upgrading your trip with Japan's underappreciated urban gems
We know Japan is high on everyone's bucket list, which is why it's our next destination for our "Big Trips to Plan" series (ICYMI, here's the first one on New Zealand). Most travelers have their sights set on the glittering metropolis of Tokyo or the orange torii gates on the mountainsides of Kyoto, but Japan, though only about the size of California, has plenty more to capture the attention of any traveler than just the most famous spots. 
Find some inspiration for your future explorations with these four cities, each of them located on a different island in the country's archipelago. While none of them are as big as Tokyo or Osaka, nor as world-famous as Kyoto or Hiroshima, each of them has its own unique charm and a lot to offer, whether you're visiting for the arts, history, nature, or culinary scene.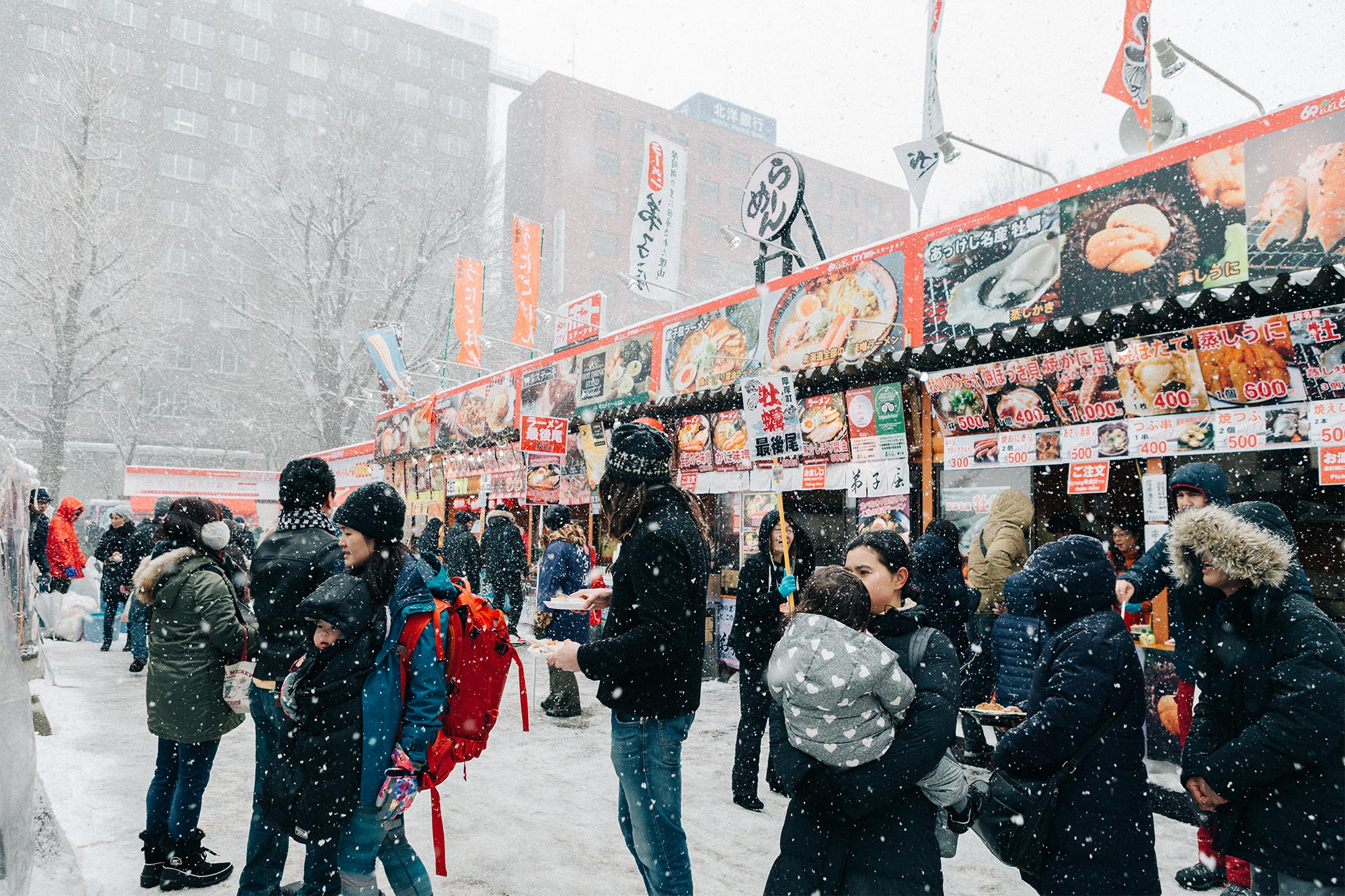 Sapporo (
Hokkaido
)
You've probably heard the name Sapporo before. A former winter Olympics site and hometown of an international beer, Sapporo is a bustling city on the northern island of Hokkaido, surrounded by the island's unique culture of its native Ainu people and endless natural wonders. 
Anyone willing to brave the chilly winters will be rewarded with the ultimate celebration of snow and ice. Held every February, the Sapporo Snow Festival, or Yuki Matsuri, features massive snow and ice sculptures as well as many other smaller ones within the city center. Just outside the city is another exhibition with fun attractions such as slides and rafts made out of snow.
Warm up after the outdoor festivities with a steaming bowl of Sapporo's local ramen, known for its miso broth. Don't be scared away by Menya Saimi's unglamorous entrance: this little ramen joint is a favorite with locals (and us!) and has some of the city's best noodles.
Not too far from Sapporo is one of Japan's best ski resorts with top quality powder snow, Niseko; but, if you're sticking to the city, you can still fit in a day of great skiing at Mount Moiwa. Even if you're not a skier, the city-facing side of the mountain has a ropeway to the top that features a planetarium and a theater. Best of all, you can catch a glimpse of all of Sapporo glittering at night.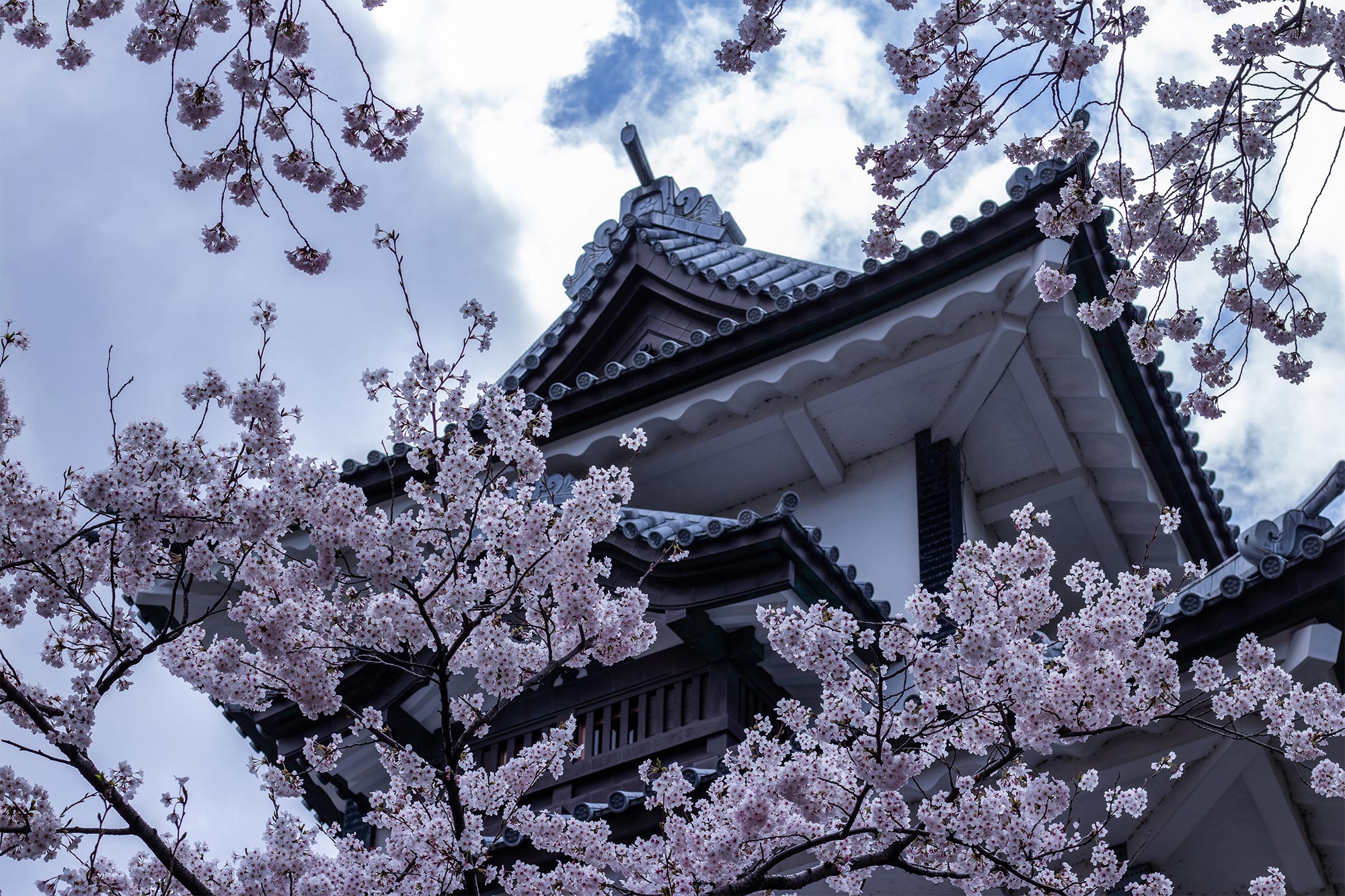 Kanazawa (
Honshu
)
Kanazawa is a coastal city on the main island of Japan (Honshu) off the Sea of Japan, about two hours from Tokyo on the bullet train. Its proximity to the sea and small-town feel means there's plenty of incredible, fresh sushi to be had at bargain prices. 
Known by some as "Little Kyoto," Kanazawa is home to artisans, tea houses, and even two small geisha districts! Visit the Higashi Chaya District for streets lined with picturesque traditional wooden houses, and stop into Kaikaro Teahouse for a traditional tea service. A fantastic way to steep yourself in traditional culture without the crowds of Kyoto. 
In the heart of the city is also Kenrokuen, the large garden on the grounds of Kanazawa Castle. The Japanese call it one of the top three most beautiful gardens in the country, with visitors all year round to appreciate its beauty in each of the four seasons. Not far from Kenrokuen is the 21st Century Museum of Contemporary Art, with pieces from both Japanese and international artists. The museum is well-known for its prominent installation, "Swimming Pool," by Leandro Erlich. 
The large, covered Omicho Market is another must-see in the city center. You can buy locally-made sake and fresh food in this centuries-old market, but we'd recommend saving your appetite for the sushi. While the conveyor belt sushi joint Kaitenzushi Ogura might not have the refined atmosphere of smaller omakase sushi restaurants, the fresh sushi here (and its reasonable prices) is to die for nonetheless.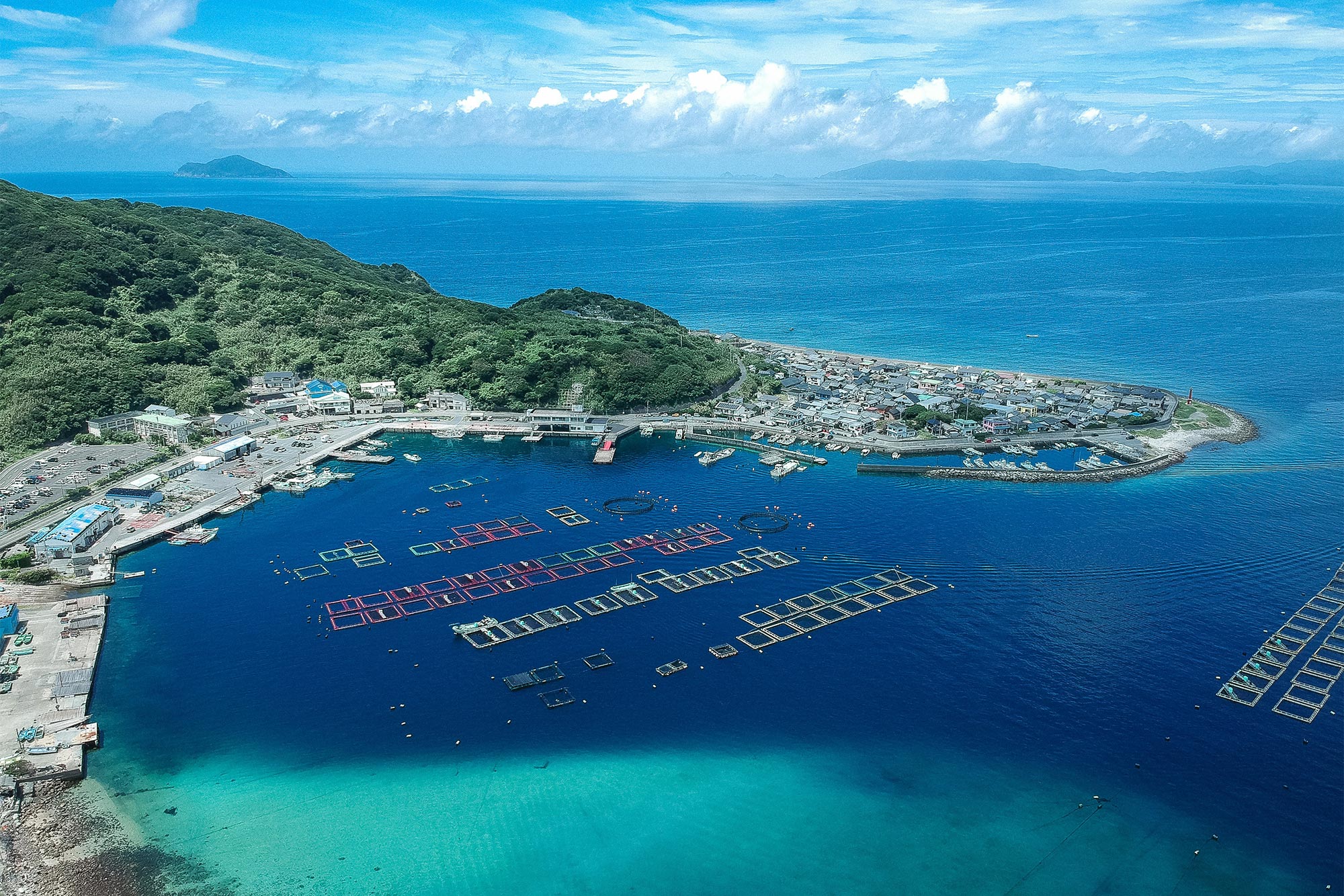 Kochi (
Shikoku
)
Shikoku is the smallest and most rural of the four main Japanese islands. It's most famous for its proximity to Naoshima, the art island, but quiet Shikoku has so much more to offer. The adventurous who head to this island will be rewarded with a truly authentic Japan, and there's no better place to start than at the bottom, in the city of Kochi.
Located on the southern coast of Shikoku, opening onto the Pacific Ocean, Kochi has easy access to beaches, mountains, and dramatic cliffsides. For a taste of all three, visit Godaisan, a mountain that's home to Chikurinji Temple and its massive wooden structures, as well as picturesque views of the city and the ocean.
Not far from the city's downtown area and main train station is Kochi Castle, one of the few feudal castles that has survived the centuries in its original state. Exploring the downtown area is also a great opportunity to eat! The best way to savor all the flavors of this beachside city is by visiting Hirome Market. Different from your average Japanese market, there are tables in the center so you can purchase all sorts of goodies from different vendors and share them right there on the spot. (Pro tip: in Japan, it's rude to eat and walk at the same time!) We'd recommend trying katsuo tataki, or seared bonito fish, a local delicacy to Kochi but a popular dish in pubs and markets all over Japan.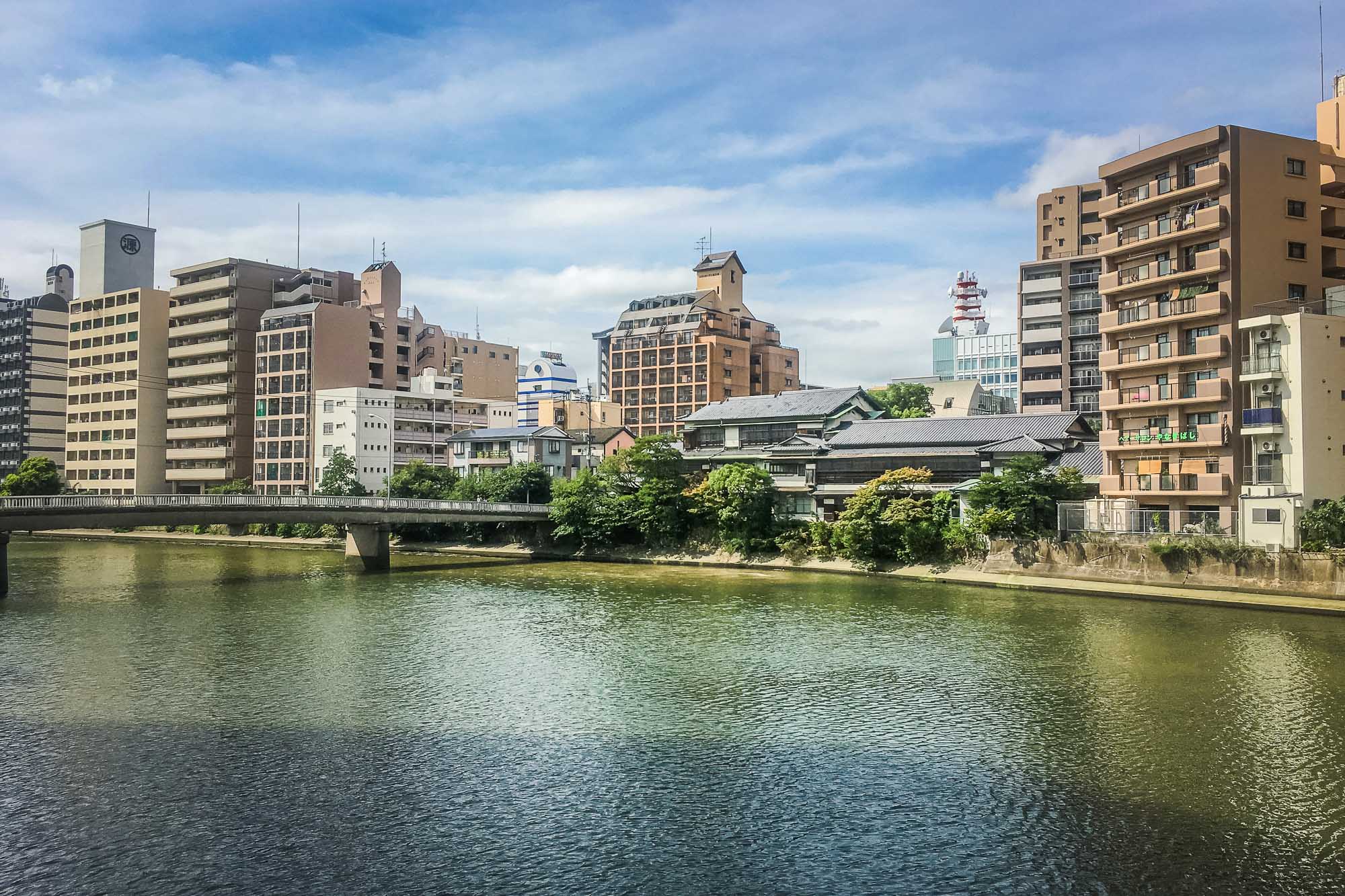 Fukuoka (
Kyushu
)
Located southwest of Japan's main island, Kyushu is a region often overlooked by first-time visitors, but growing in popularity. Kyushu has some of Japan's most diverse ecology, including magnificent hot springs and volcanoes, as well as some of the country's most profound history, with an international influence that dates back to Japan's isolationist period.
Fukuoka, also sometimes still called by the name Hakata, is an old port town that has evolved into a vibrant, modern city, one of the largest in Japan. The last stop on the bullet train line, the city acts as a fantastic gateway to the southern island of Kyushu. In recent years, this city of 1.5 million people (the 10th largest city in the country) has become home to a growing population of young people, entrepreneurs, and start-ups. Its location at the western end of Japan means it has a milder climate, while its distance from Tokyo means its modern amenities are much more affordable.
Japanese visitors come for the food, in particular the yatai dotted around the city and lining the rivers. The yatai, or open air food stalls, are open at night, with only about five or six seats to a stall. Grab a beer and munch on grilled yakitori chicken sticks made fresh to order or a bowl of salted edamame while you chat with the lively locals. Start your street food crawl in Nakasu, an island in the center of the city home to the best assortment of yatai, at Nakasu Juban. 
Fukuoka is also the birthplace of the most popular type of ramen, the kind you've probably tried and loved for its umami bomb of rich flavor: tonkotsu ramen. Also called Hakata ramen, it's made by boiling pork bones for a long time. Rich and flavorful, you can also choose to add extra pork (chashu ramen) or a side of Hakata-style gyoza, tiny and crisped up in a cast-iron skillet. For the best ramen, try the original Ippudo (now an international name) or Shin Shin. Pro tip: If you can't get enough of the stuff, you can add an extra serving of noodles to your broth after you finish your first by ordering a kaitama.