LA for the First Time: A 3-Day Itinerary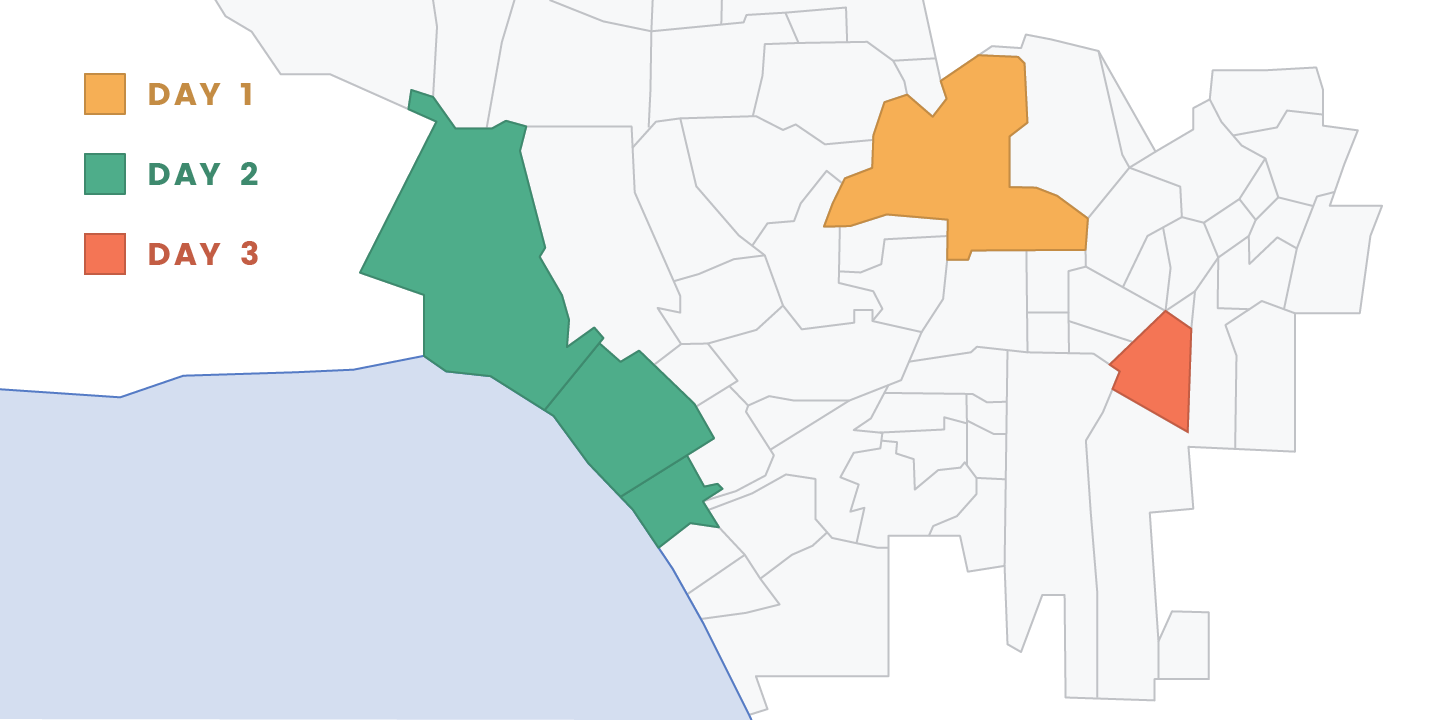 If you only have a limited amount of time in LA, how do you decide what to do without suffering from option paralysis (or worse—find yourself in rage-inducing traffic)? Here's what we suggest so you can make the most of your time in the City of Angels.
Stay
To give you options in different neighborhoods of LA, here are some spots we adore in Hollywood, on the Westside, and Downtown.
Hollywood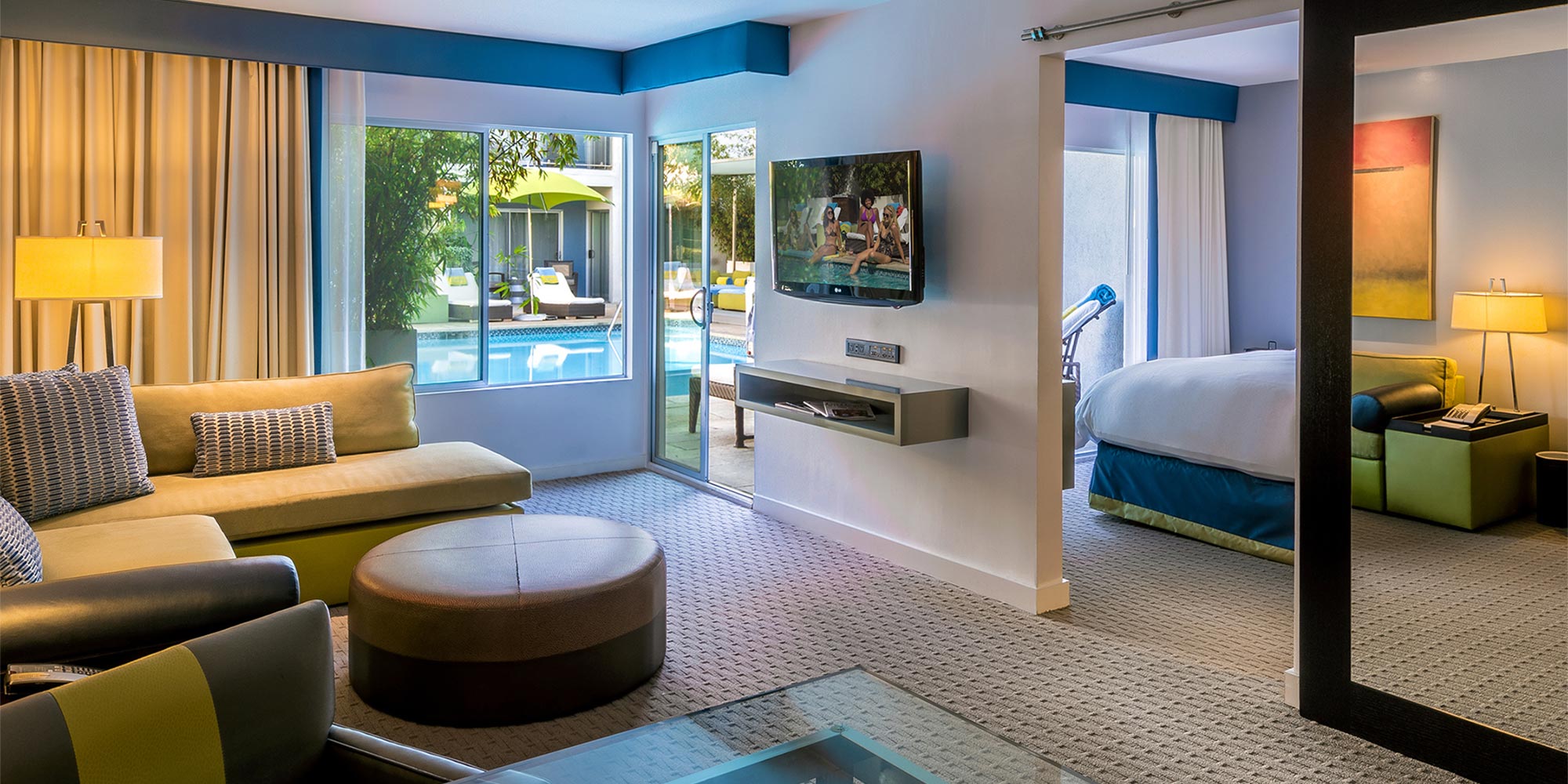 Sunset Marquis
1200 Alta Loma Rd, West Hollywood, CA 90069

The Sunset Marquis in Hollywood is situated in the heart of LA, a few steps away from the Sunset Strip, but feels like a welcome oasis. It boasts 3.5 acres of lush gardens, luxurious suites and villas, an outdoor restaurant, a pool, spa, bar (we've spotted a celebrity or two here), a lobby outfitted with the Morrison Hotel Gallery featuring iconic images of famous musicians, and even an on-site recording studio.
Westside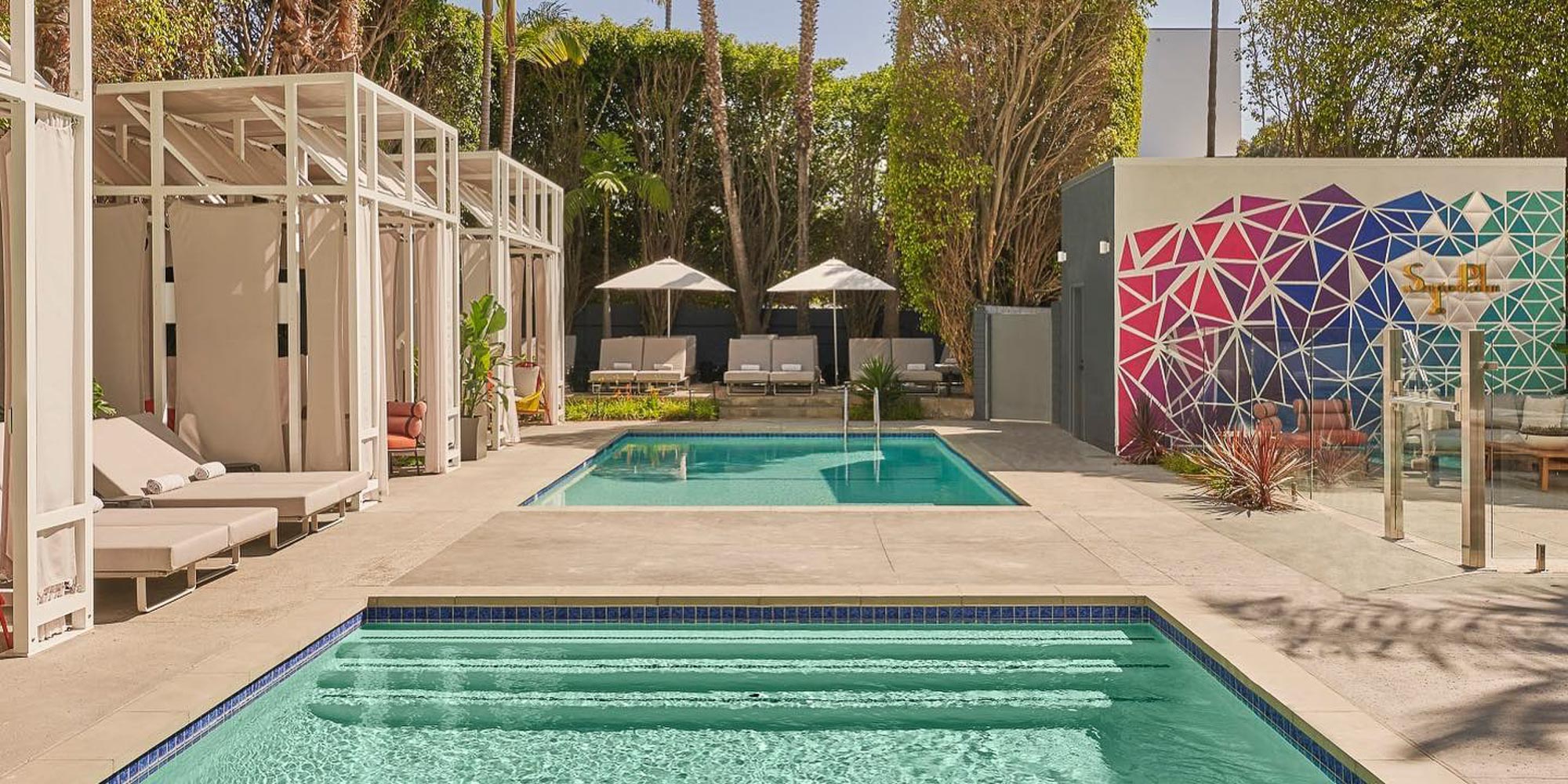 Viceroy Santa Monica
1819 Ocean Ave, Santa Monica, CA 90401

Located a block from the ocean, the Viceroy Santa Monica offers guestrooms and suites with gorgeous views of the city and the sea. The hotel is also home to an expansive outdoor patio, a pool with open-air cabanas, an indoor-outdoor restaurant with a wraparound bar, meeting spaces, a fitness center, and a new art collection. Slip across the street to Cha Cha Chicken for dinner or down the street to Herringbone for oysters.
Downtown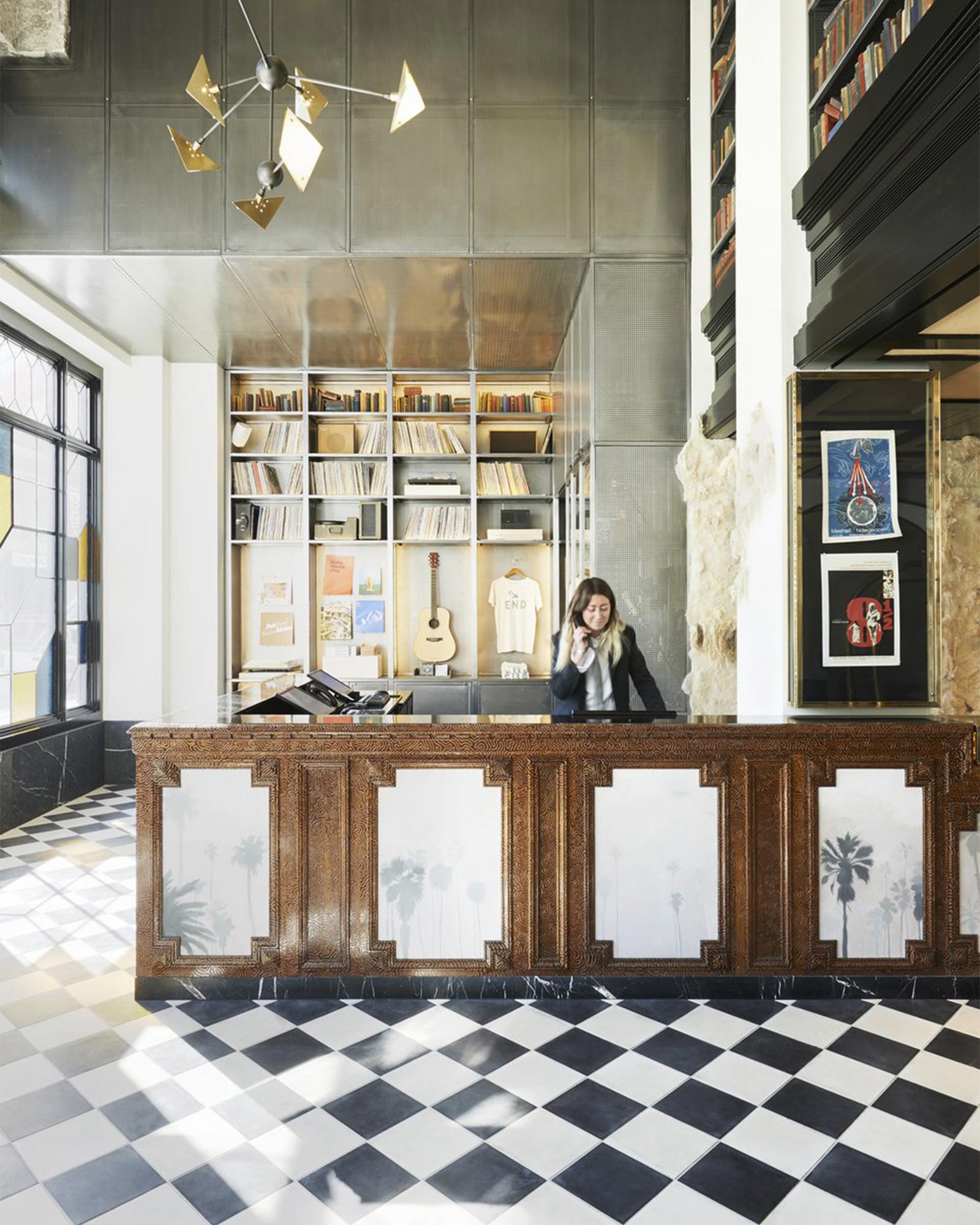 Ace Hotel Downtown LA
929 S Broadway, Los Angeles, CA 90015

The Ace Hotel, situated in the heart of Downtown LA, is housed in the 1927 landmark United Artists building. Some of their industrial-chic rooms even come with acoustic guitars. The on-site dining—which includes a brasserie, coffee bar, and juice bar—is fantastic and the rooftop pool and bar are iconic, providing great views of DTLA at night. Other amenities include a 24/7 gym, record store, and even a restored 1920s Spanish Gothic-style theater which hosts some great concerts, live podcast recordings, and other shows.
Day 1: A Taste of Hollywood
Morning
Start out your day at The Griddle Cafe —we suggest any fruity pancakes with whipped cream—and then it's time to head to the iconic Hollywood Walk Of Fame . After visiting your favorite stars, checking out famous theaters like Grauman's Chinese, the Egyptian, and El Capitan, and snapping a few photos with people in costume, head to Roscoe's Chicken & Waffles (Hollywood) for lunch.
Afternoon
Next, buy a star map, jump in your car, and take a drive through the Hollywood Hills to search out the homes of celebrities. For a studio lot tour, head to the Paramount Pictures Studio Tour , and if you want a theme park, check out Universal Studios Hollywood instead. If you'd rather have a true Hollywood movie-going experience, head to a show at the Cinerama Dome (aka The Dome Entertainment Centre) .
Evening
What's a better way to wrap up your day in Hollywood than an old-Hollywood fine dining establishment? After stopping by your accommodations to freshen up, grab a cocktail at The Den before settling into a leather booth for a delicious meal at Musso & Frank Grill , one of the city's oldest restaurants.
Day 2: Beach Hopping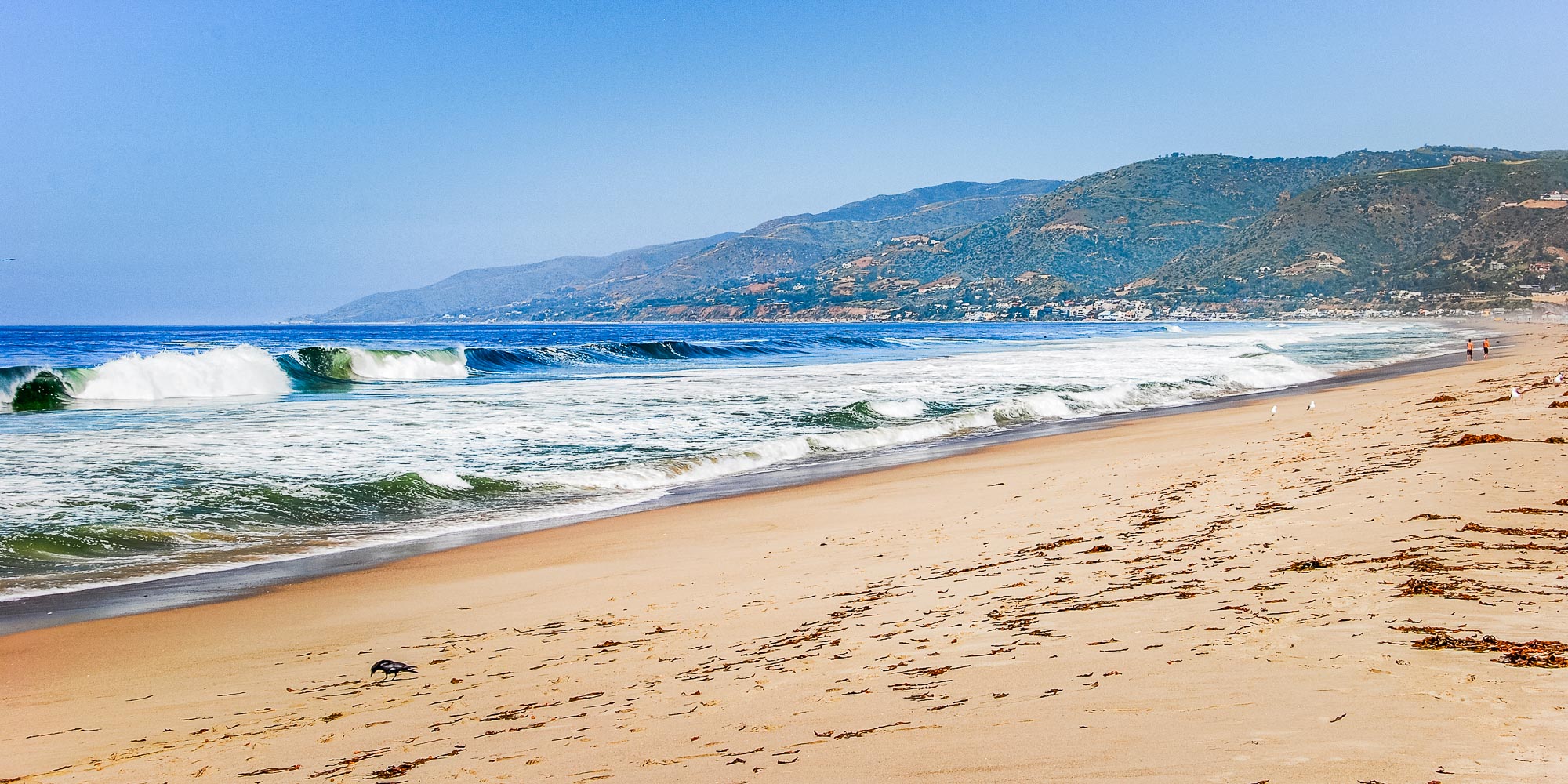 Morning
The best way to see as much of the beautiful LA coastline is to drive down the coast; so grab a coffee, hop in your ride, and head to Malibu. Here, you'll be able to check out some amazing homes right from the road. Don't miss Malibu Surfrider Beach to watch the surfers or grab some waves yourself at Zuma Beach . If you're interested in taking surfing lessons, head to Drill Surf & Skate . When you've wrapped up, stop into Reel Inn Malibu for some of LA's best fish tacos, then head to Will Rogers State Beach to enjoy the beautiful mountain bluffs overlooking PCH (Pacific Coast Highway).
Afternoon
Next up? Santa Monica. Head to the more touristy 3rd St. Promenade or check out Main Street for a more relaxed vibe. Stop intoFia orCassia for some delicious food or Esters Wine Shop & Bar for happy hour before taking a stroll down the Santa Monica Pier.
Evening
End your day in Venice Beach, where you can do some shopping on Abbot Kinney Boulevard, head to the boardwalk for a stroll and some people watching, and/or walk the canals that give Venice its name. Here, you'll also have a myriad of options for dinner—from vegetarian and vegan fare to Mediterranean, French, Italian, and more.
For more on LA beaches, read our piece A Guide to Beaches and Surfing in Los Angeles.
Day 3: Downtown Day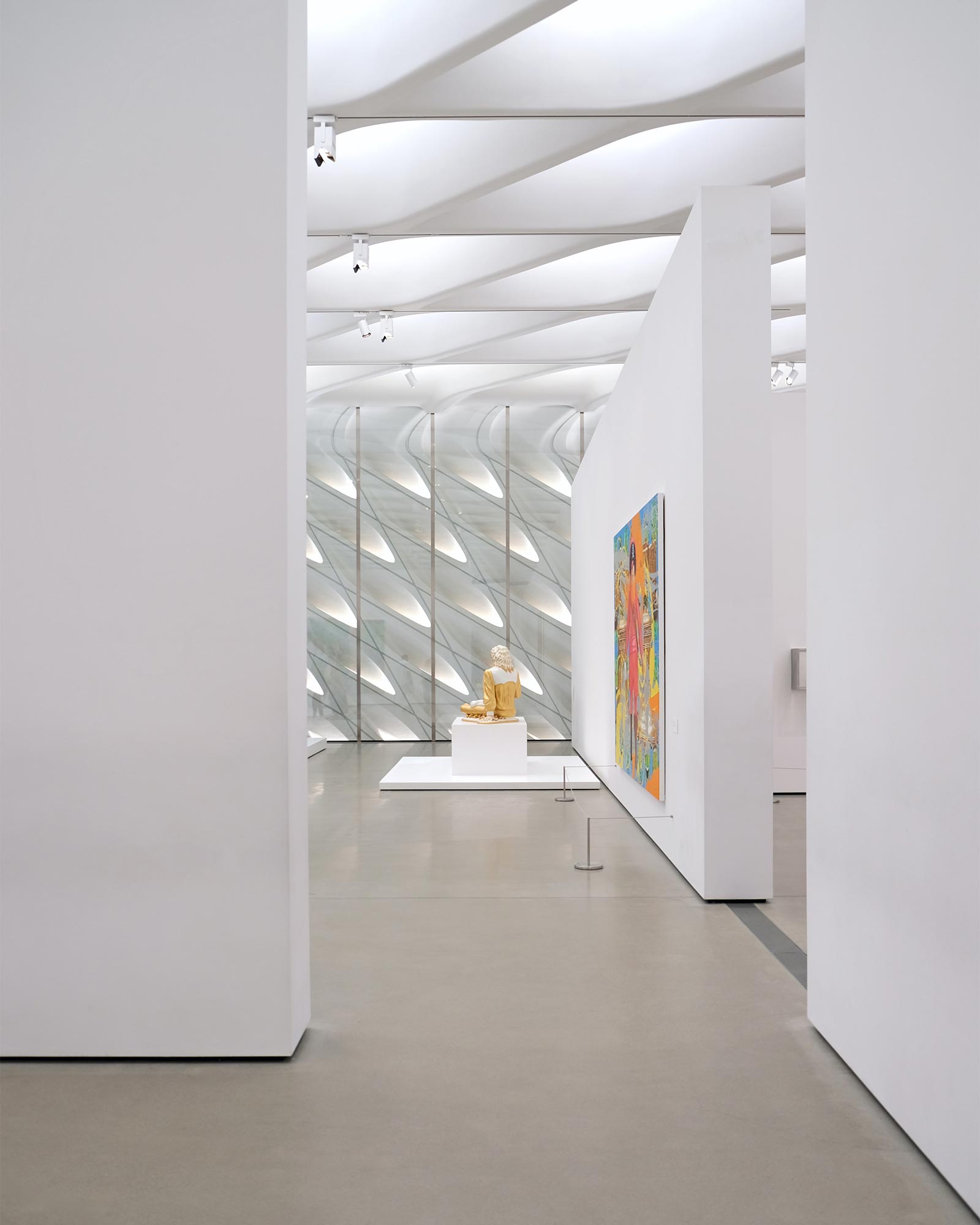 Morning
End your visit in LA with a day exploring historic downtown and checking out some of the city's world-famous museums. Grab breakfast at Grand Central Market before heading to a museum or two of your choice, be it The Broad ,MOCA Grand , The Box , or Hauser & Wirth .
Afternoon
For lunch, head toOtium next door to The Broad for New American cuisine and cocktails (hey, you're on vacation), Zinc Cafe for casual ambiance and daily specials, orManuela at Hauser & Wirth for dishes made with locally-sourced, seasonal ingredients. For an LA Classic, head to Cole's French Dip or Philippe The Original —both claim to have invented it...
Evening
Finish your day by checking out a few local breweries or cocktail bars, then head toBestia (make a reservation), Faith & Flower , orSonoratown for dinner. For a nightcap, head toThe Edison or The Varnish speakeasy, or to accompany your cocktail with some live music, check out Rhythm Room LA or Seven Grand (live Jazz on Saturday nights). End your trip to the City of Angels with a gorgeous view of the LA skyline from the rooftop of the Ace Hotel Downtown LA .
{$section.image}
{$section.placeName}
{$section.address}
{$section.addressNotes}
{$section.description}
Saw this interesting article on Portico and wanted to share it with you:
{$section.title}
{$section.content}