6 Museums Worth Visiting in the City of Angels
The City of Angels has quite a few things in abundance—celebrities and museums being some of them. When it comes to the latter, there's such a great variety all over the city that you could easily add one a day to whatever sight-seeing plans you have. Whether you're downtown, in Westwood, or over in Miracle Mile/Mid-Wilshire, there's a museum you can stop into after lunch, or before you decide to call it a day.
**Please note that due to COVID-19 protocols many of these museums are currently closed. Please check their websites for up to date information.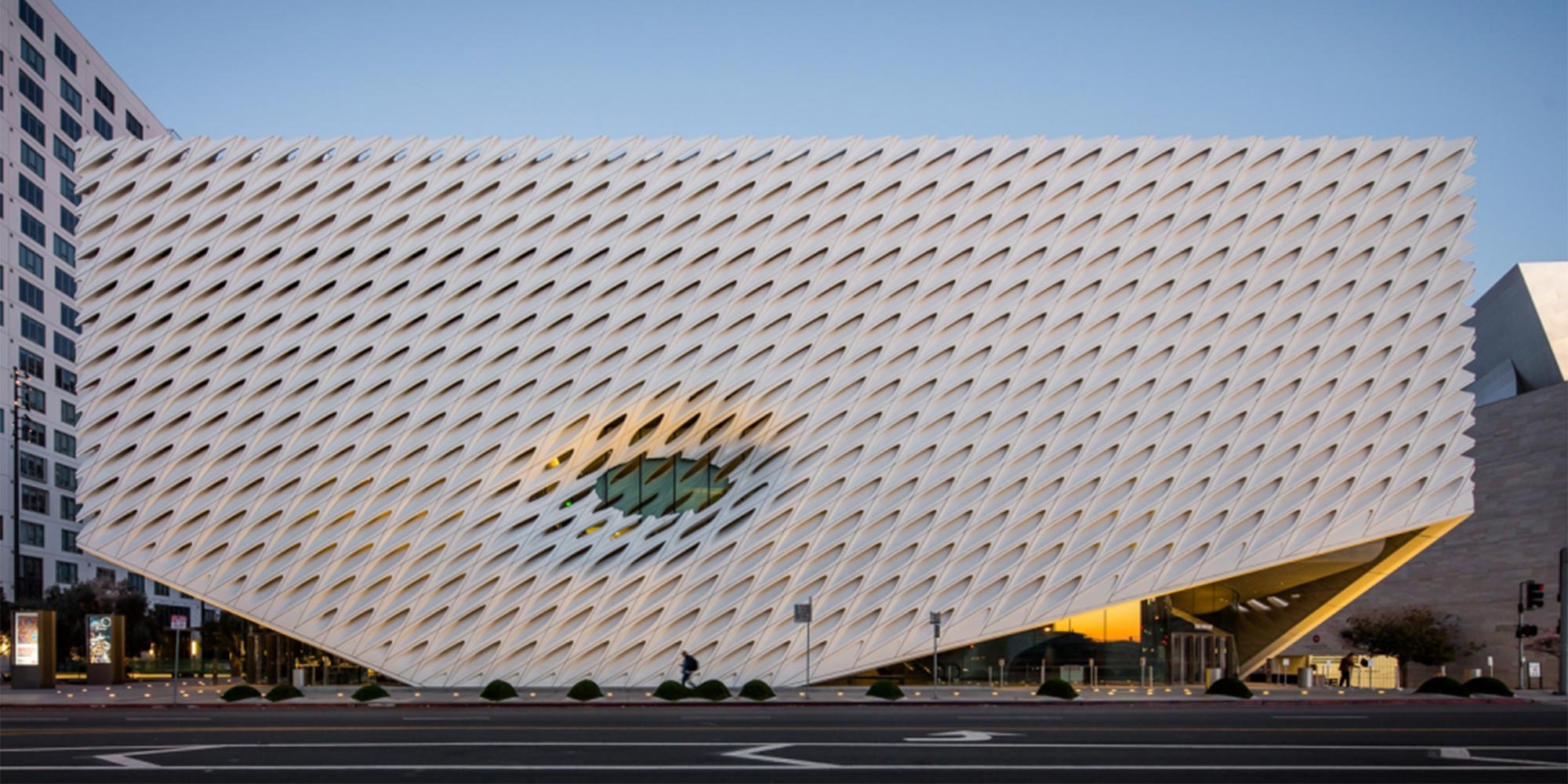 1. The Broad
221 S Grand Ave, Los Angeles, CA 90012, USA

The newest kid on the block, The Broad Museum (pronounced like "road") opened with a bang in 2015. While general admission is free, it's highly recommended that you reserve tickets in advance, as day-of tickets mean you'll be waiting in a line out the door for possibly hours. Therefore, as soon as you know when you'll be in LA, pick a day to visit The Broad, go online, and reserve tickets.
Located in the Downtown Arts District, this architectural stunner was founded by philanthropists Eli and Edythe Broad and designed by Diller Scofidio + Renfro in collaboration with Gensler. It features more than 2,000 works of art from the Broad's personal collection, showcasing both postwar and contemporary art from around the world. The permanent collection includes works by Warhol, Basquiat, Koons, Lichtenstein, Beuys and more.
The museum is unique in its focus on interactivity and audience engagement, making it popular among Millennials and influencers alike. Favorites include Yayoi Kusama's Infinity Mirrored Room, where you have 45 seconds to take photos in a trippy starry galaxy, Robert Therrien's Under the Table, a 10 foot-high table installation, and the Vault, where you can poke around the Broad's storerooms of artwork currently not on display.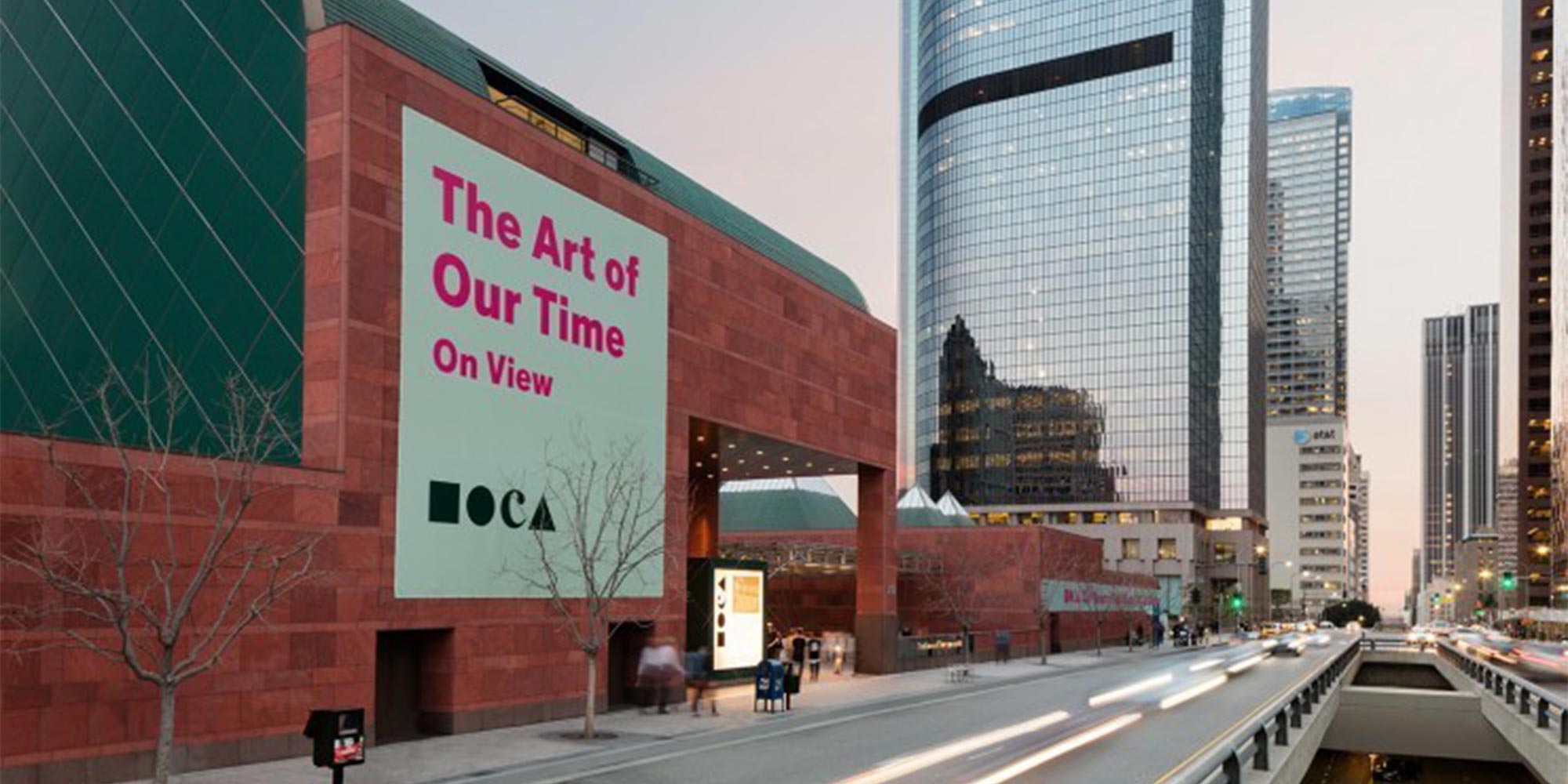 2. MOCA Grand
250 S Grand Ave, Los Angeles, CA 90012, USA

Located across the street from the Broad, MOCA Grand—one of the sites of The Museum of Contemporary Art—is free to the public with a fee for special exhibitions (unless it's a Thursday from 5-8pm, when those are also free).
Established in 1979, MOCA is the only artist-founded museum in Los Angeles. This museum houses roughly 7,000 objects, creating one of the most compelling collections of contemporary art in the world. MOCA is made up of four sites in total: MOCA Grand, MOCA Geffen (in L.A.'s Little Tokyo Historic District), WAREHOUSE (at the Geffen), and Double Negative (in the Nevada desert).
We suggest you check out Bill and Coo at MOCA's Nest, a Laminated glass structure commissioned specifically for the Sculpture Plaza at MOCA Grand Avenue, as well as pieces by Christina Quarles, Thomas Lawson, Beverly Pepper, Elliott Hundley, and more.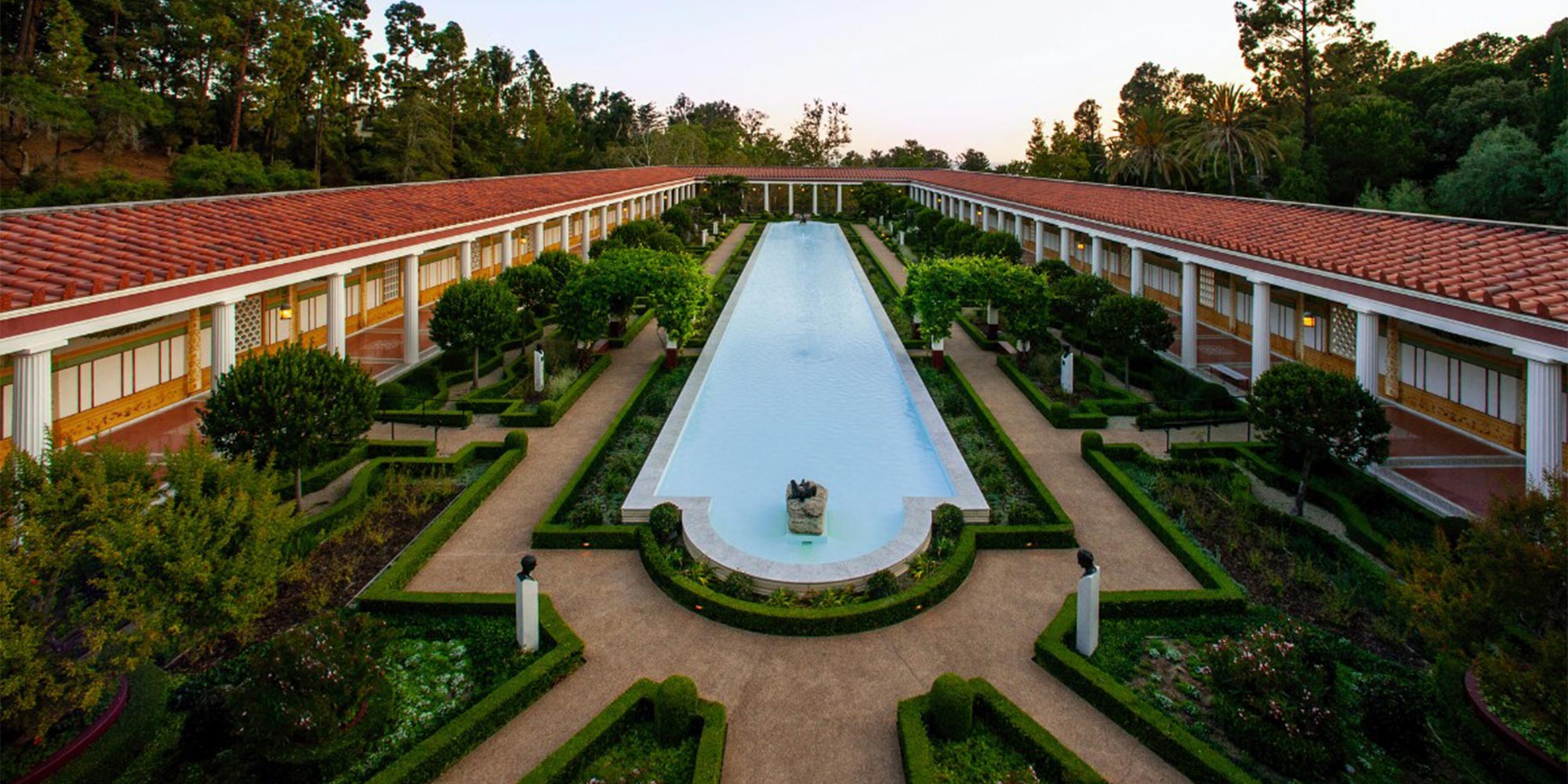 3. The Getty
1200 Getty Center Dr, Los Angeles, CA 90049, USA

The Getty is the legacy of the businessman and art collector J. Paul Getty, who wanted to make art available for the public's education and enjoyment. In 1953, he established the J. Paul Getty Museum Trust. The following year, the J. Paul Getty Museum opened in his ranch house in Malibu (today, Pacific Palisades), now known as the Getty Villa.
The Getty Villa opened to the public in 1974 after Getty built a replica of an ancient Roman country house on his home's land to better house his collection. Here, you'll find his antiquities collection, which features art spanning the 7,000 years from the end of the Stone Age to the fall of the Roman empire. You can visit the Getty Villa for free, but you'll need to make reservations in advance.
If contemporary artwork (and architecture) is more your thing, you'll want to head to the Getty Center. The Getty Center, which opened in 1997, is a compound planted on a 600 acre (240 ha) site in Brentwood in the Santa Monica Mountains. You don't need to make reservations here, so just show up; after you've parked, you'll take the free tram up to the museum and begin your visit.
This museum is home to numerous permanent and temporary exhibits, with some of its most well-known paintings including Van Gogh's Irises, Manet's Jeanne (Spring), and Rembrandt's An Old Man in Military Costume.
The Getty Center is not only home to some incredible exhibits, but also features beautiful gardens and breathtaking views of the LA area. Note that it's best to go here during the weekdays if possible, as the weekends can get quite busy.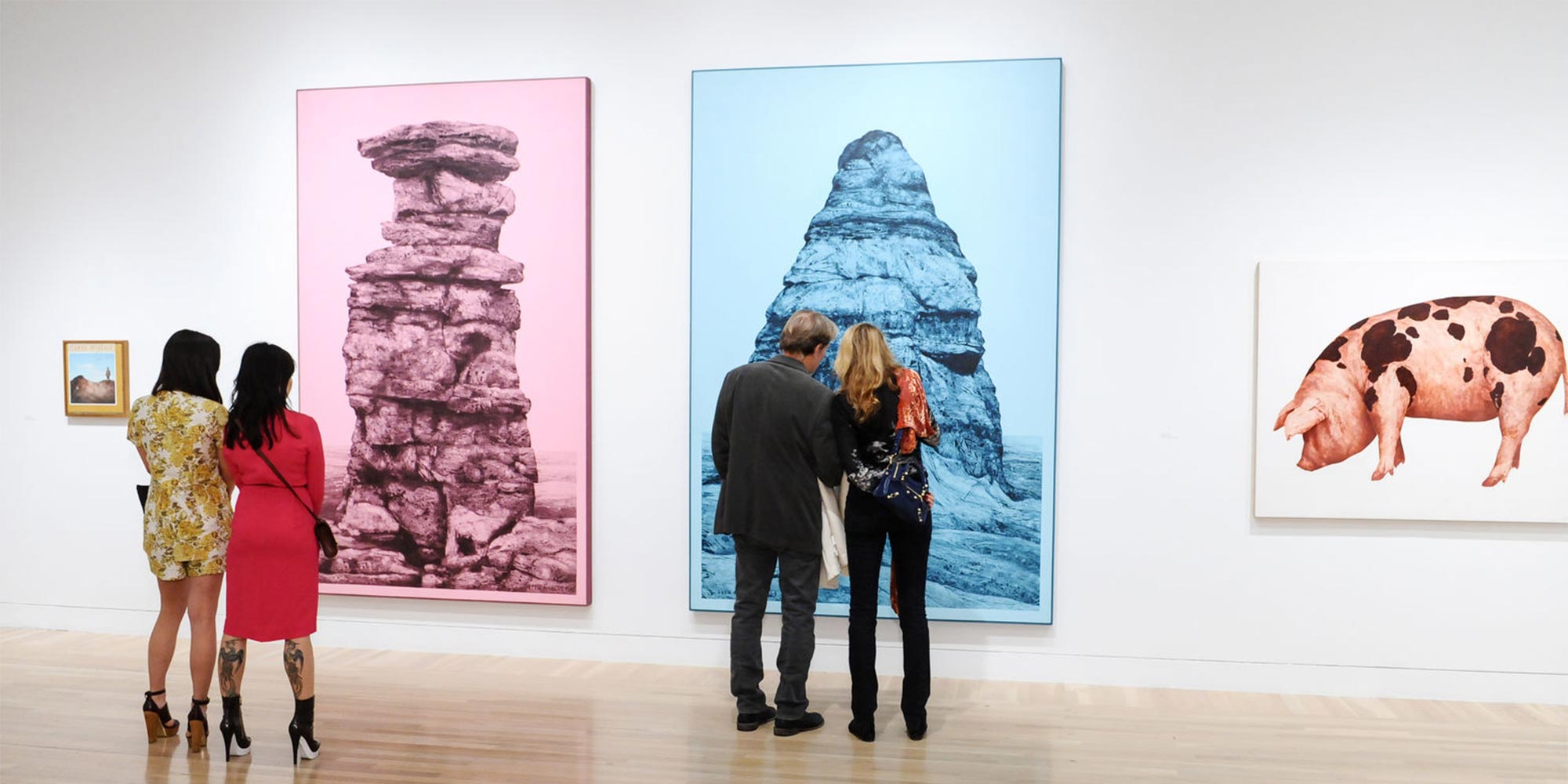 4. Hammer Museum
10899 Wilshire Blvd, Los Angeles, CA 90024

The Hammer Museum is an art museum and cultural center located in Westwood and affiliated with UCLA. It offers free admission and is known for its "artist-centric and progressive array of exhibitions and public programs."
The museum is host to multiple collections, including the Armand Hammer Collection featuring works of art from the sixteenth through the twentieth century, the Grunwald Center Collection which comprises more than 45,000 prints, drawings, photographs, and artists' books dating from the Renaissance to the present, the Hammer Contemporary Collection featuring international contemporary art since 1960 with a special focus on Los Angeles-based artists and works on paper, and more.
The museum is also home to the Franklin D. Murphy Sculpture Garden, an outdoor sculpture collection featuring more than 70 modern and contemporary works set in five beautifully-landscaped acres of the UCLA campus.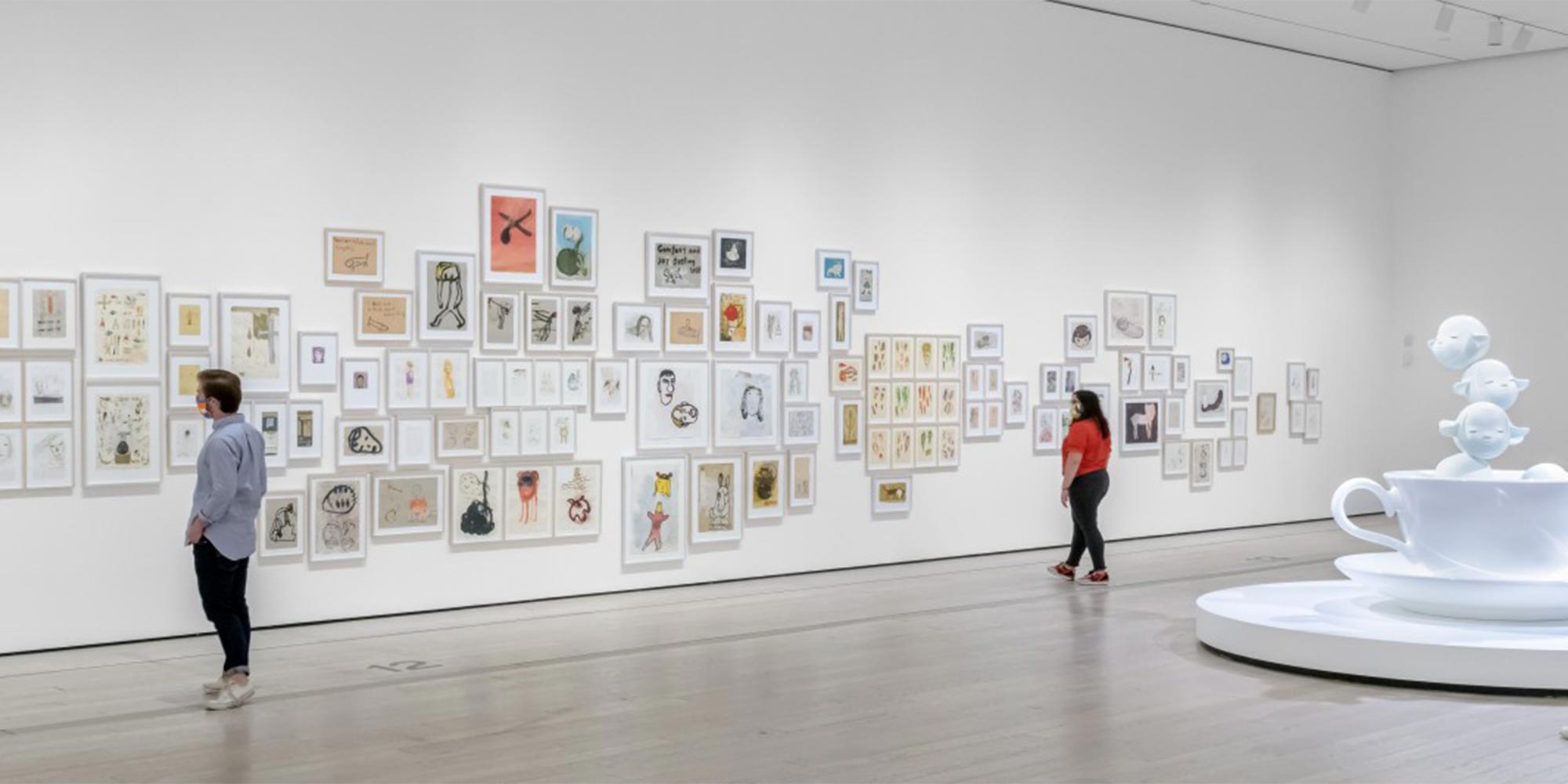 5. LACMA
5905 Wilshire Blvd, Los Angeles, CA 90036, USA

Founded in 1961, LACMA, the Los Angeles County Museum of Art, is the largest art museum in the western United States. Located on Museum Row in the Miracle Mile neighborhood, the museum houses a collection of more than 142,000 objects spanning 6,000 years of artistic expression across the globe. Here you'll find great rotating exhibits in addition to a stellar permanent collection.
During the summer, they also have free jazz nights; and of course, there are great photo opportunities amidst the famous LACMA lights.
(Note: The museum is currently undergoing a $750 million renovation to repair the 1965 buildings by revered L.A. architect William Pereira to ensure climate control, fix leaky roofs, and improve museum flow—amongst other things.)
After exploring this world-class museum, head over to the La Brea Tar Pits & Museum , which is great for kids. The Tar Pits & Museum, part of the Natural History Museum, is home to a group of tar pits formed from natural asphalt that has seeped up from the ground in the area for tens of thousands of years, preserving the bones of trapped animals—like the sculptures of elephants on display.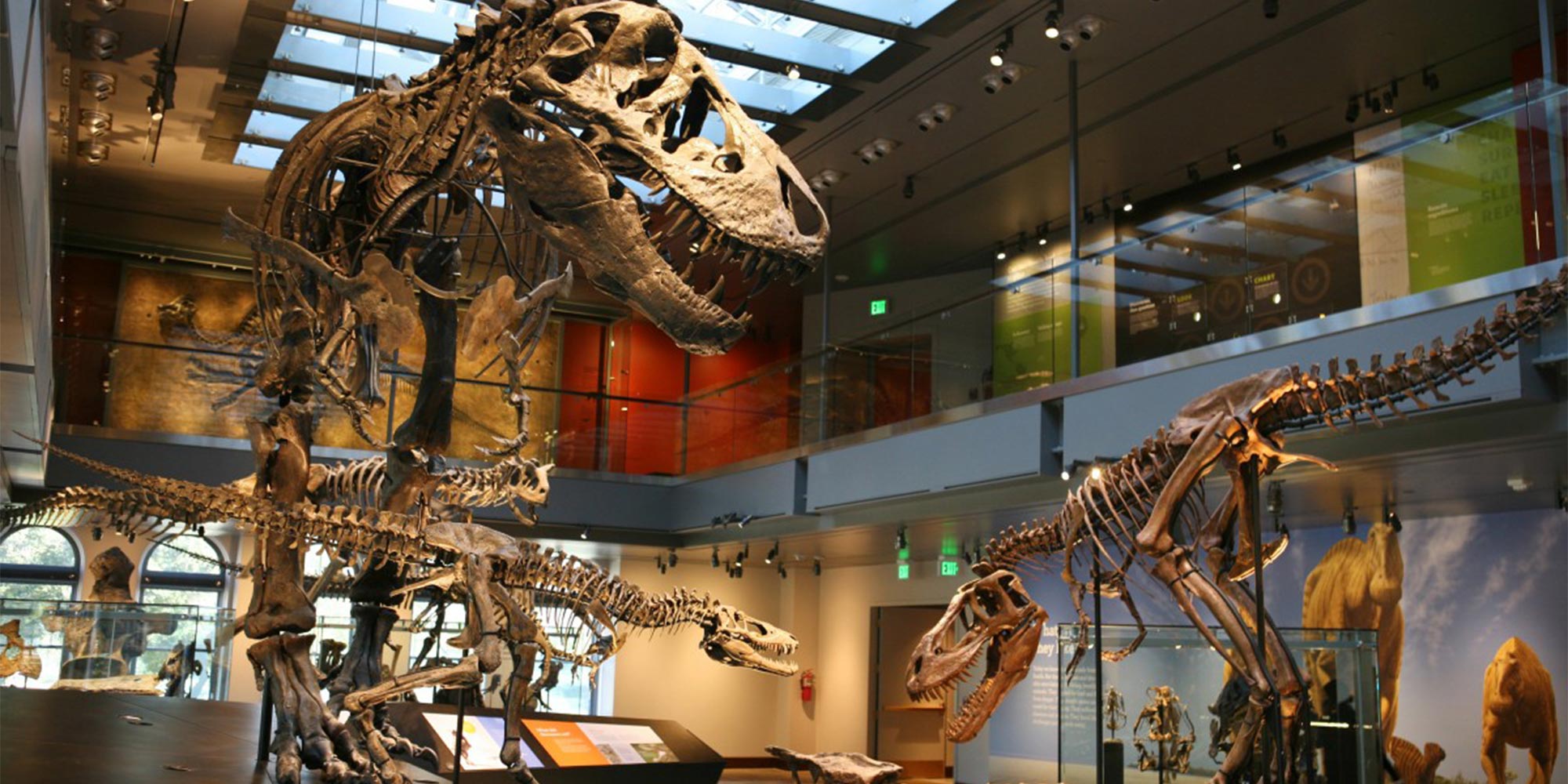 6. Natural History Museum of Los Angeles County (NHM)
900 Exposition Blvd, Los Angeles, CA 90007, USA

The Natural History Museum, located in Exposition Park next to USC, is the largest natural and historical museum in the western United States. The museum is home to 35 million artifacts covering 4.5 billion years of history, including T. rex skeletons, butterfly and spider pavilions, nature gardens, mammal exhibits, and more. Tickets will cost you between $6-14.
The Natural History Museum also offers a range of programming for families, youth, and adults alike. These include talks on voting rights, Southern California wildfires, entomology, a dino fest, and more.
Normally, the museum also hosts First Fridays, staying open late and hosting DJs and music groups.
{$section.image}
{$section.placeName}
{$section.address}
{$section.addressNotes}
{$section.description}
Saw this interesting article on Portico and wanted to share it with you:
{$section.title}
{$section.content}