Must Try Foods: LA's Top Eateries
LA certainly isn't short on delicious food options. But with so many eateries, it can be difficult to decide where to get your grub on. Here are a few classic LA food haunts to add to your list. We suggest you plan on incorporating at least a few into your visit so that you don't miss out!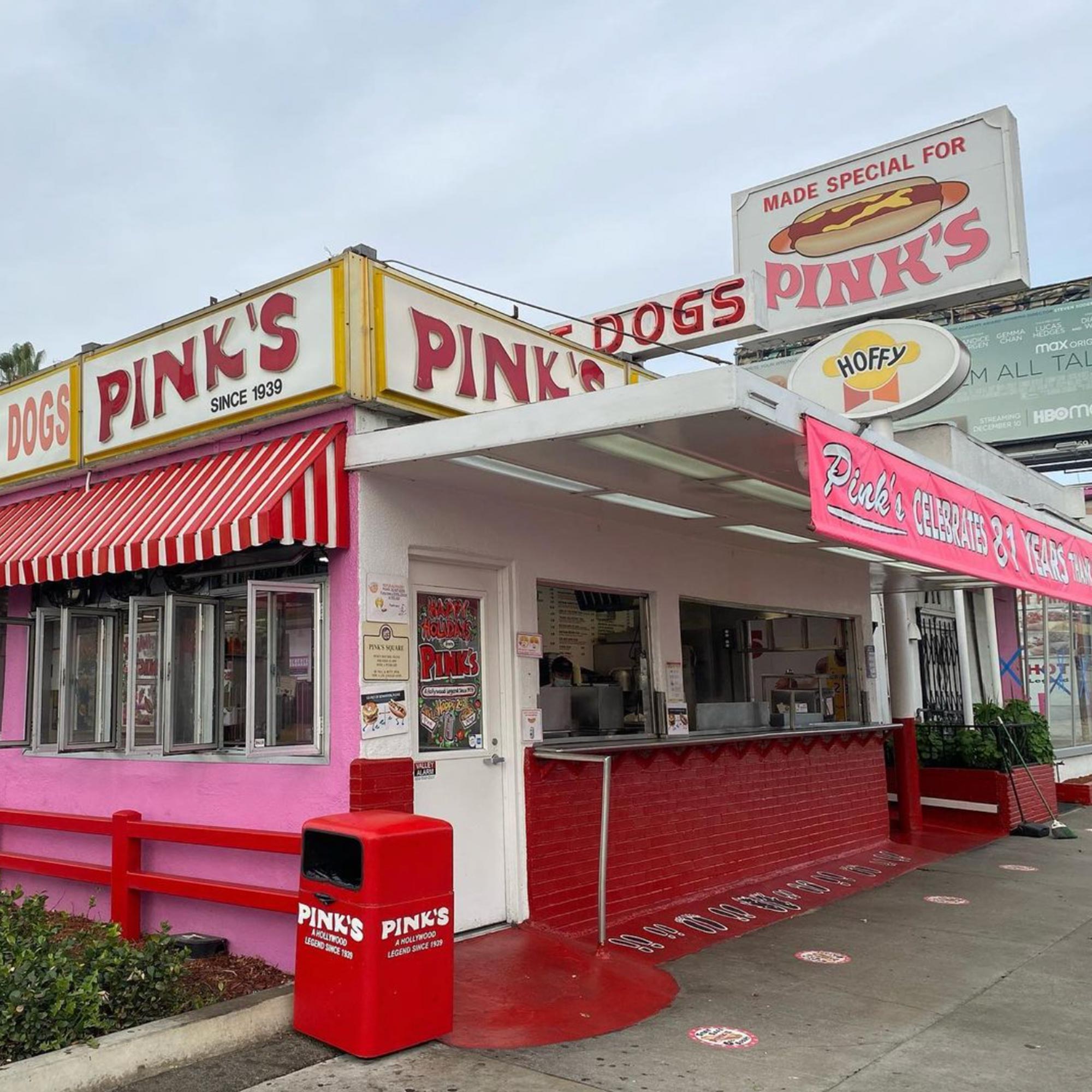 1. Pink's Hot Dogs
709 N La Brea Ave, Los Angeles, CA 90038, USA

Pink's is a famous LA institution serving up hot dogs with names like the Lord of the Rings Dog, Rosie O'Donnell Long Island Dog, and the Hollywood Walk of Fame Dog. Pink's was founded by Paul and Betty Pink in 1939 with a pushcart they purchased for $50. A stand that was then lucky to sell 100 hot dogs a day now does a booming business. In fact, there's always a long line, so expect to wait for your dog. According to the owner Richard Pink (son of Paul and Betty), the line is shortest on Friday, Saturday, and Sunday from 9:30 to 12, and Monday through Thursday from 9:30 to 12 and 3 to 7pm.
2. In-N-Out Burger
9149 S Sepulveda Blvd, Los Angeles, CA 90045, USA

An iconic Southern California fast-food chain with multiple locations, In-N-Out opened in 1948 in Baldwin Park. Fast forward to 2015, and Anthony Bourdain (RIP) named it his favorite restaurant in LA. Known for its simple, three-burger menu and delicious, fresh ingredients, In-N-Out is perfect for an on-the-go meal while driving to your next destination—or a destination in itself. Order your burger or fries "Animal Style" for extra deliciousness. Didn't have time to visit during your trip? Don't worry. There's an In-N-Out near the airport on Sepulveda that you can hit before returning your rental car (or while on a long layover), about five minutes (one street over) from the Hertz/Avis car rental returns. Who in LA doesn't love a recently-returned rental that smells of In-N-Out?
Some of our favorite locations include: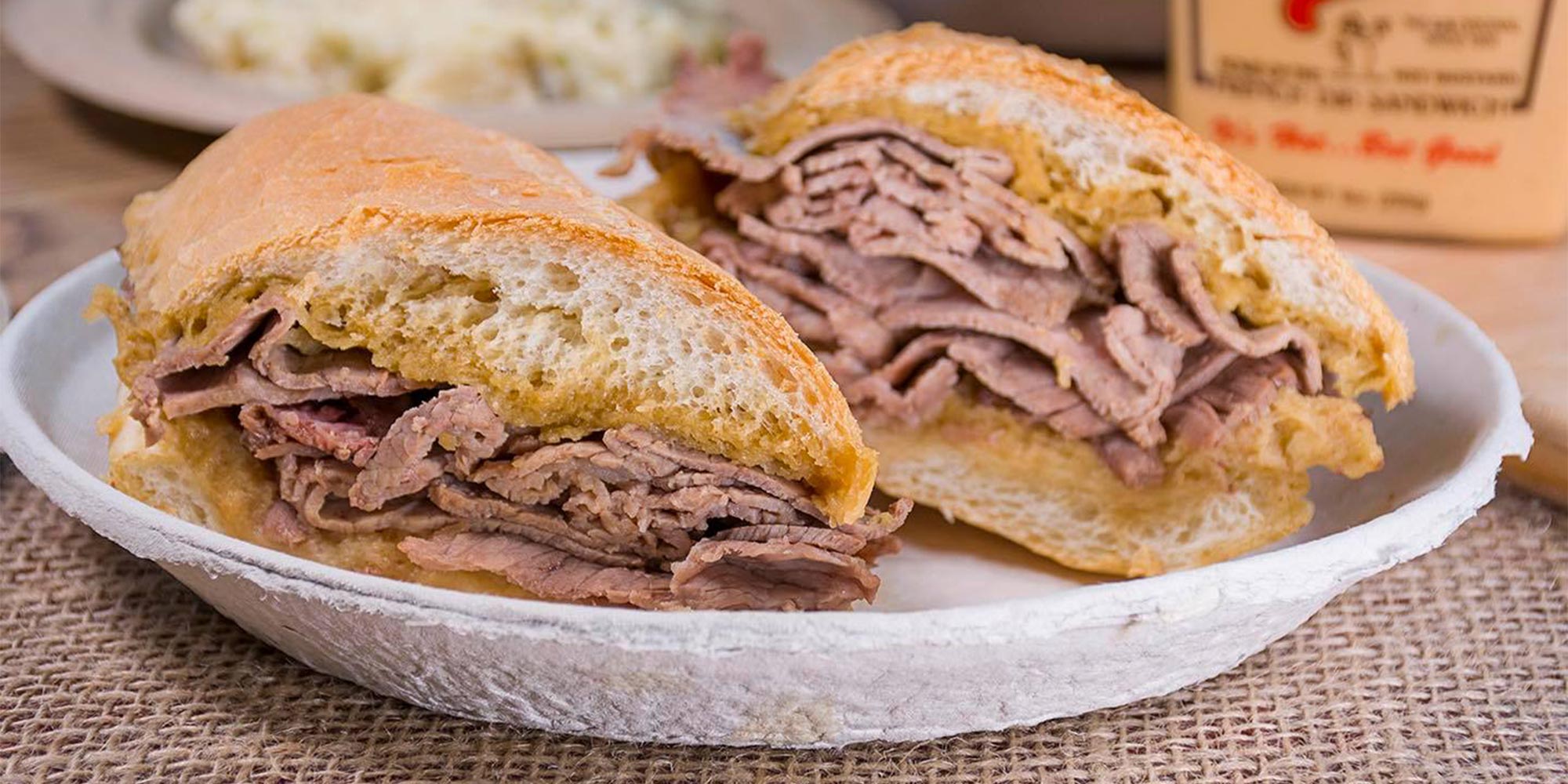 3. Philippe The Original
1001 N Alameda St, Los Angeles, CA 90012, USA

Philippe the Original is known for its delicious french dip sandwiches and other deli fare. The restaurant has been in business for over 110 years, opening its doors in 1908. The french dip itself was created by accident: "In 1918, in the process of making a policeman a sandwich, Mathieu accidentally dropped the sliced french roll into the roasting pan, which was filled with hot juices from the oven. The policeman said he'd still take the sandwich and left. The next day, the same policeman returned with some friends asking for more dipped sandwiches. The rest, they say, is history."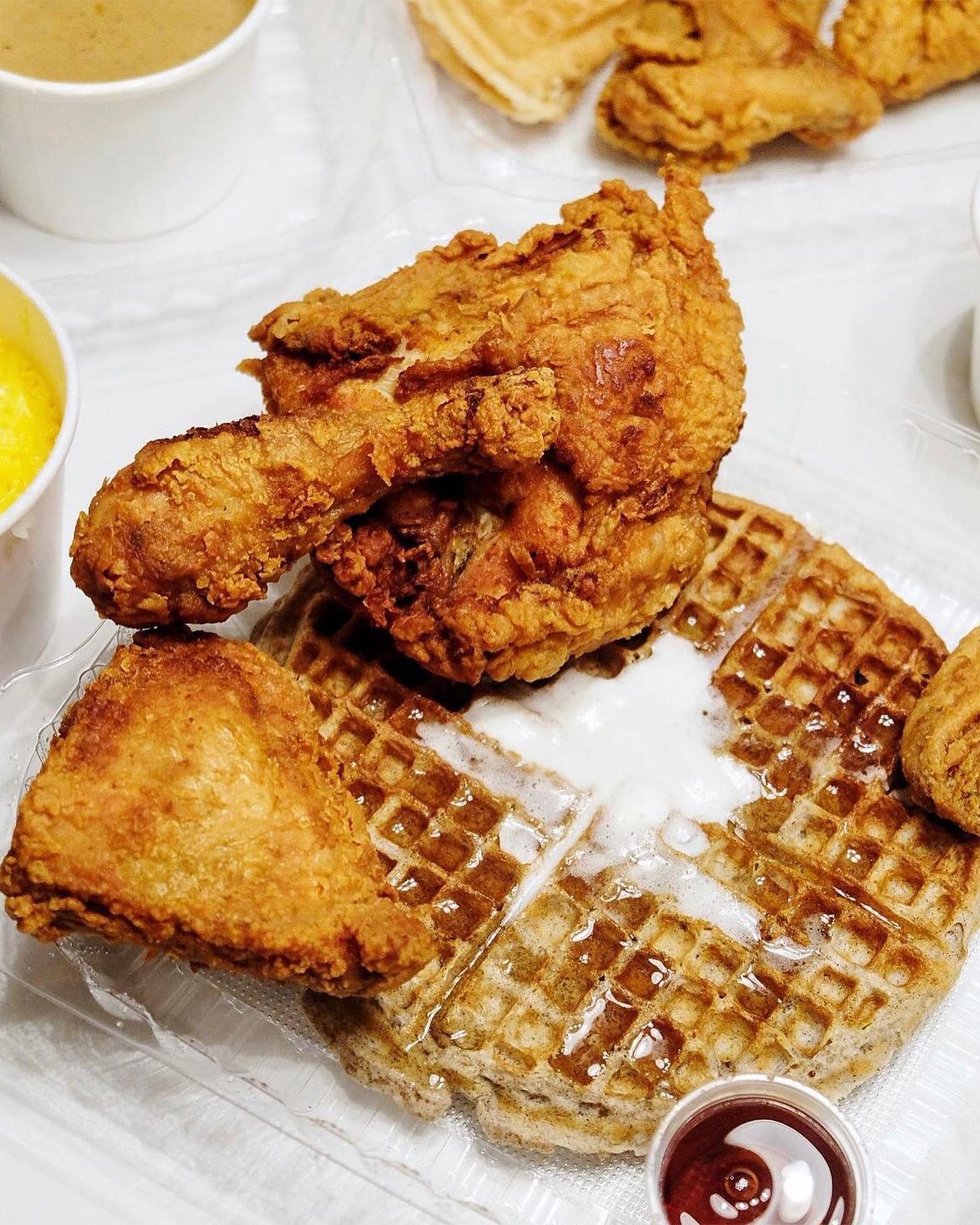 4. Roscoe's Chicken & Waffles (Hollywood)
1514 N Gower St, Los Angeles, CA 90028

Roscoe's was founded by Harlem native Herb Hudson in 1975 in Hollywood. The restaurant's delicious soul food made a name for itself, and Roscoe's now has seven locations (soon to be eight). We suggest getting a number 1 Scoe's: one-fourth chicken prepared southern style with two waffles and Roscoe's private mix (you can also try the chicken smothered with gravy and onions—a number 2 Scoe's). This is a great late-night dining experience with food that hits the spot and ideal people watching.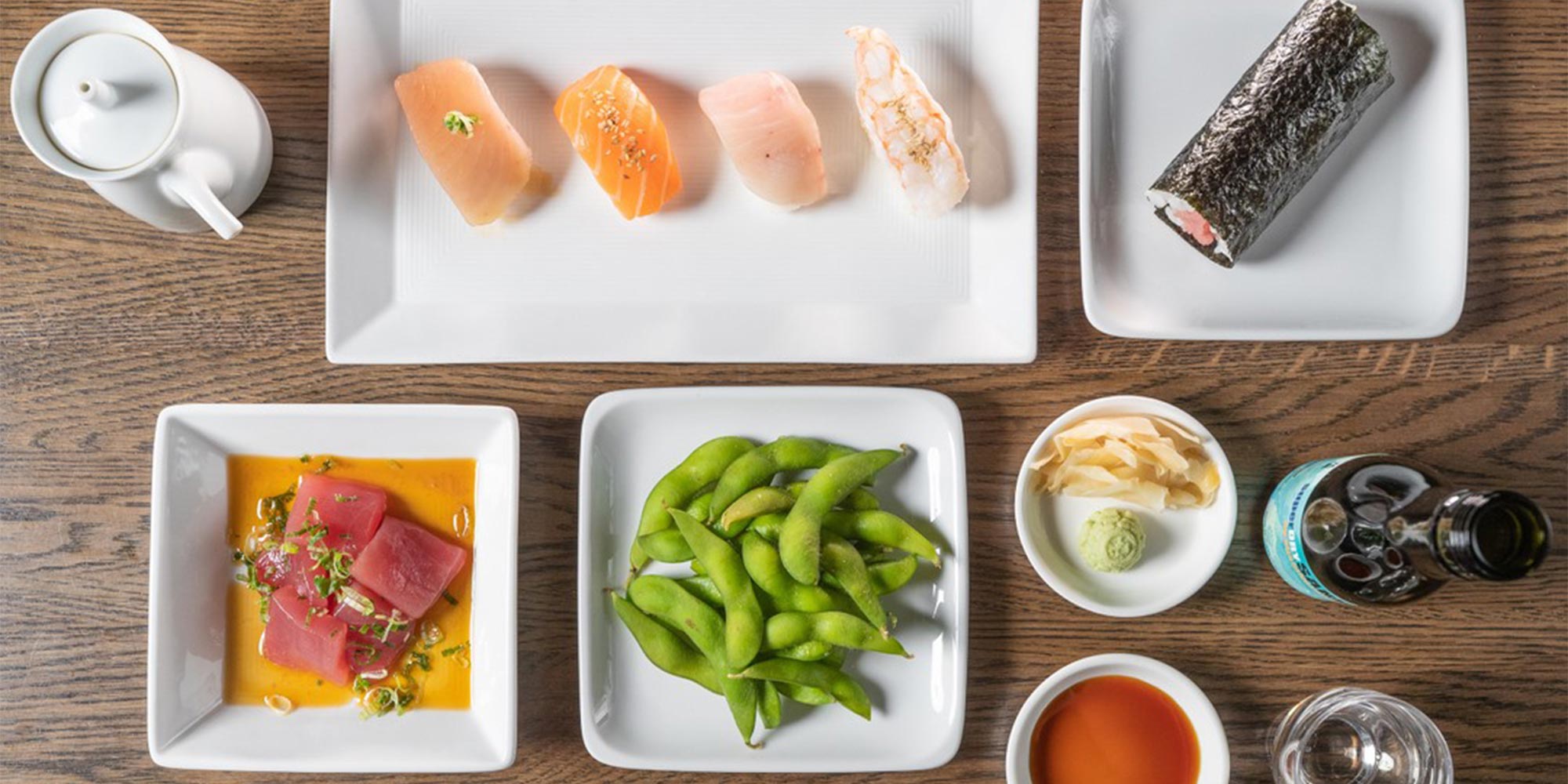 5. SUGARFISH
4722 Admiralty Way, Marina Del Rey, CA 90292, USA

SUGARFISH is part of the Los Angeles-based Sushi Nozawa Group which took its name from Sushi Nozawa, Chef Nozawa's now-closed restaurant that redefined sushi in Los Angeles. As a young man in Japan, Nozawa became a sushi apprentice, graduating from preparing rice to fish preparation, then to making rolls, and finally—preparing nigiri sushi. After moving from Tokyo to California, Nozawa opened Sushi Nozawa in Studio City in 1987, which closed in 2012 upon his retirement. Nozawa's legacy endures through SUGARFISH, which burst onto the LA food scene in 2008 with the first restaurant opening in Marina del Rey. SUGARFISH now has 11 locations in LA and three in New York. Go with one of the "Trust Me" options and let the chef decide—trust us!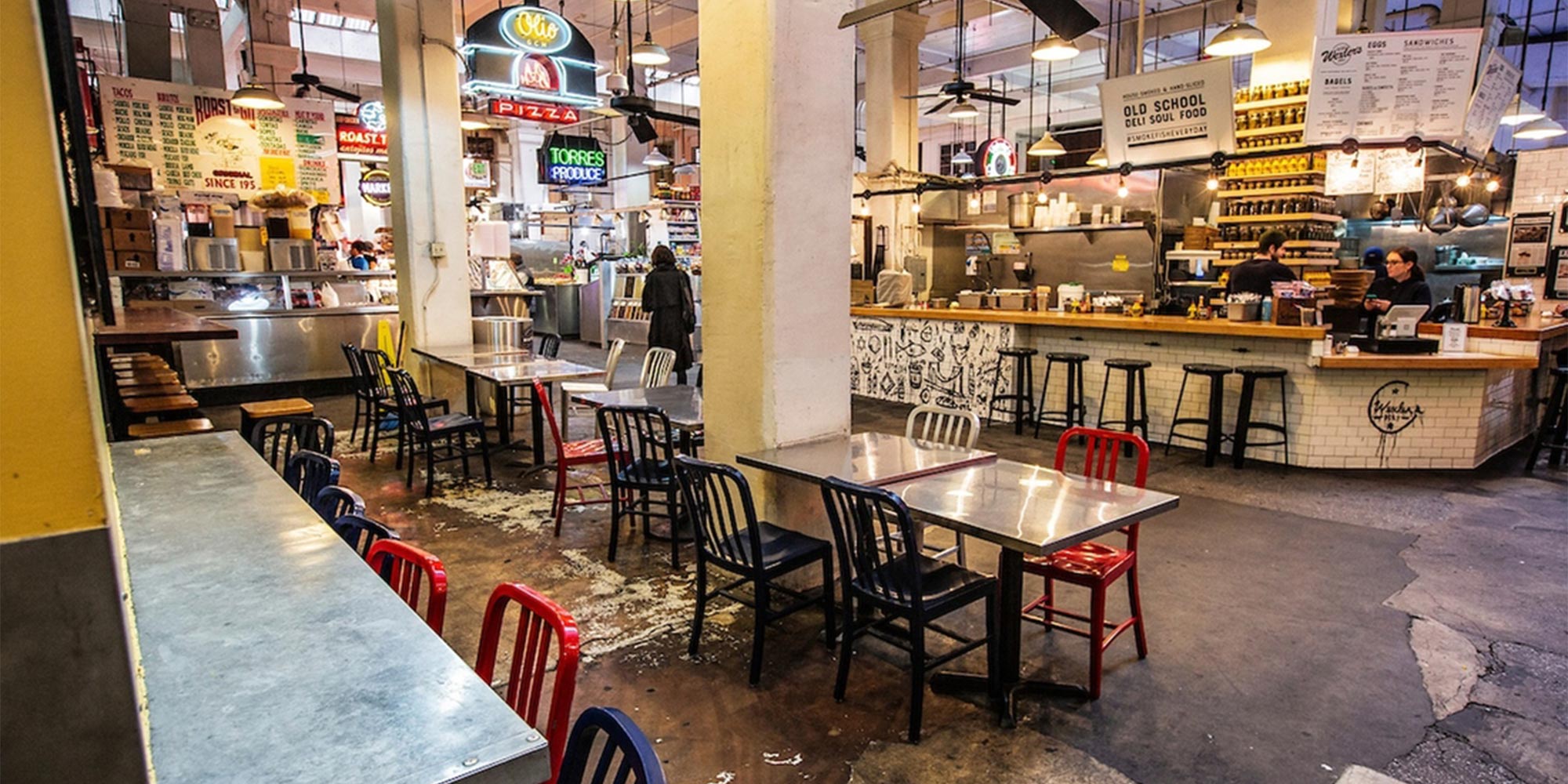 6. Grand Central Market
317 S Broadway, Los Angeles, CA 90013, USA

Grand Central Market has been hosting food vendors and florists since 1917. Back then, Broadway was the principal commercial and entertainment corridor of downtown Los Angeles. Throughout the years, Grand Central Market has continued to reflect the changing population of downtown LA—from hosting fishmongers, Jewish delis, greengrocers, and dry goods in the 1920s, to the hip vendors Belcampo, Eggslut, PBJ.LA, and Sticky Rice of today. The Market also hosts many events, including bazaars, game nights, movie screenings, and more.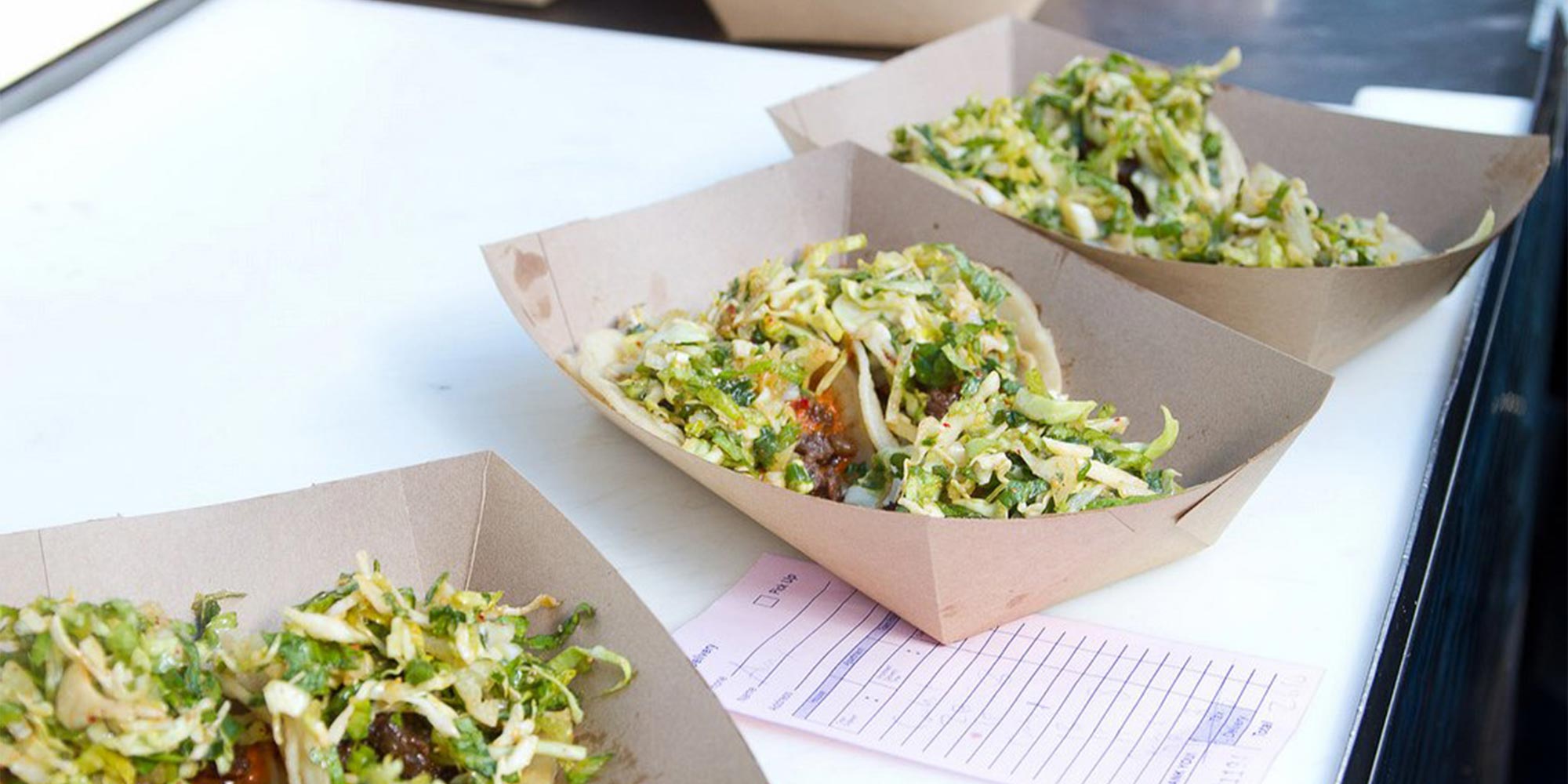 BONUS: If You're Still Hungry...
Canter's Deli
Hankering for pastrami? Look no further than Canter's Deli . Order a corned beef or pastrami sandwich—always served on rye—whenever you get a craving during your stay, as Canter's is open 24 hours (and is only closed on Jewish holidays).
Kogi Korean BBQ
Hitting the LA streets in 2008, Kogi Korean BBQ is a fleet of four fusion food trucks famous for their combination of Korean and Mexican food. Menu favorites include the world-famous short rib taco, the Kogi Dog, and the Kogi Sliders. Check their website or Twitter profile to find out where the trucks will be on any given day.
Musso and Frank Grill
Musso & Frank Grill has been proudly serving Hollywood since 1919. Throughout the years, celebrities like Charlie Chaplin, Greta Garbo, Gary Cooper, Humphrey Bogart, Lauren Bacall, Marilyn Monroe, Joe DiMaggio, Elizabeth Taylor, and Steve McQueen have all been regulars at this fine dining establishment.
Honorable mentions
Urth Caffe, El Compadre, Din Tai Fung (the first one in the US was in SoCal), Zankou, Earth Cafe, Dan Tana's, Cafe Gratitude, Gjelina, Polo Lounge, El Cholo, Mozza, Daikokuya Ramen, and Spago.
{$section.image}
{$section.placeName}
{$section.address}
{$section.addressNotes}
{$section.description}
Saw this interesting article on Portico and wanted to share it with you:
{$section.title}
{$section.content}