What to gift travel newbies, seasoned pros, and more
It's that time of year again, which means it's time to find the perfect gift for all those travel lovers in your life. Whether your friends and family are travel newbies, seasoned pros, lovers of the outdoors, or family vacation types, we've got you covered.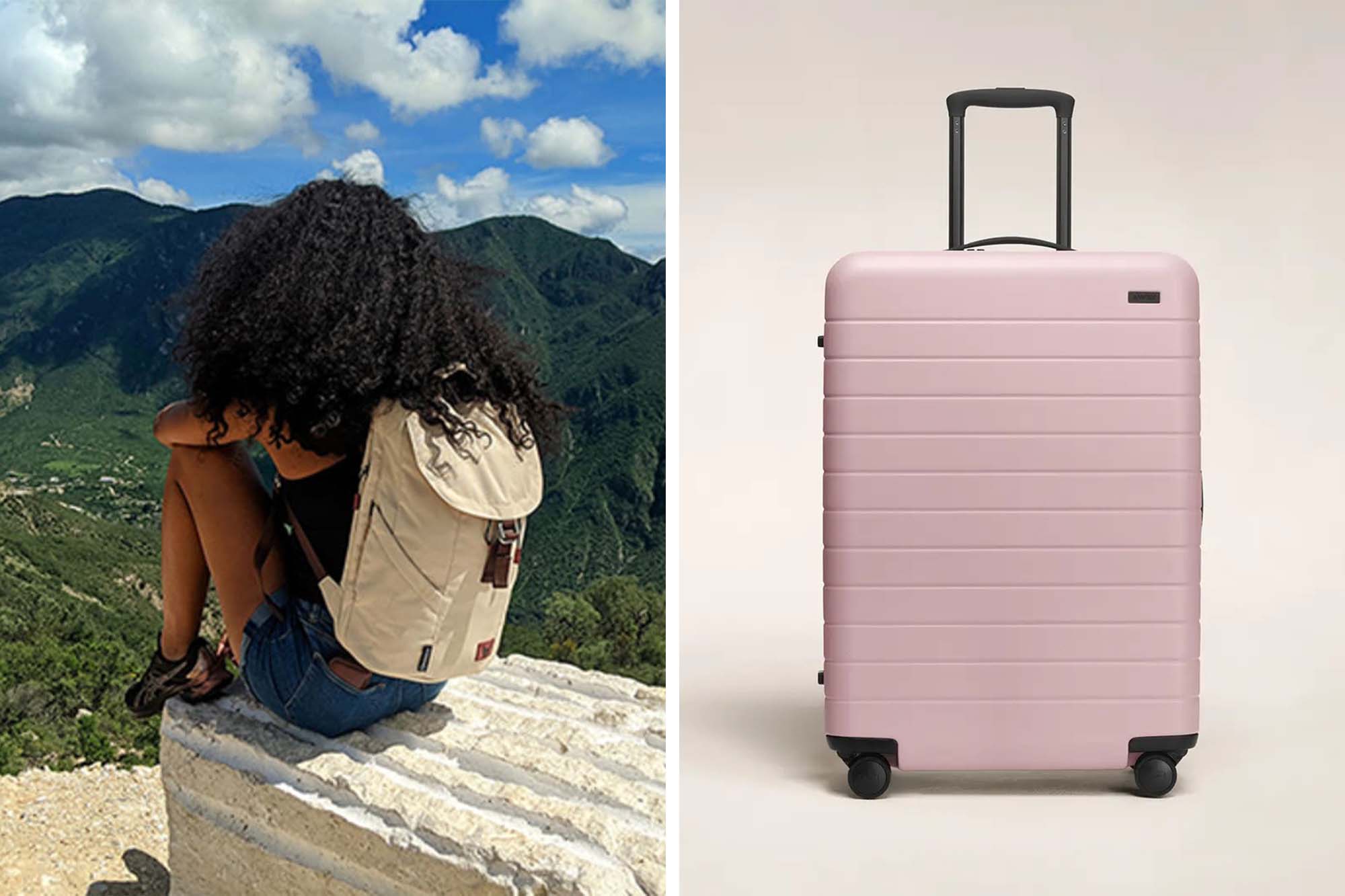 The Travel Newbie
The person in your life who's finally ready to embark on a life of adventure is going to need one important thing to get started: luggage. Whether they prefer to pack light or need a little more room, here are our favorite options.
For those ready to set out with only a pack on their back, check out Wande's Ominira Urban Travel Backpack. The Ominira features a two-in-one modular design so you don't need separate day and travel packs. What's more, Wande is all about using sustainable materials, ethical fabrics, slow fashion, and fair trade, so you can feel good about your purchase.
If your gift recipient is sure to need more than just a backpack on their travels, check out Away to choose from carry-on to checked luggage in a variety of materials (softside fabric, durable hard side, and aluminum) and colors (black, blue, green, gray, pink, and metallic). These suitcases even have free shipping and returns as well as a 100-day trial.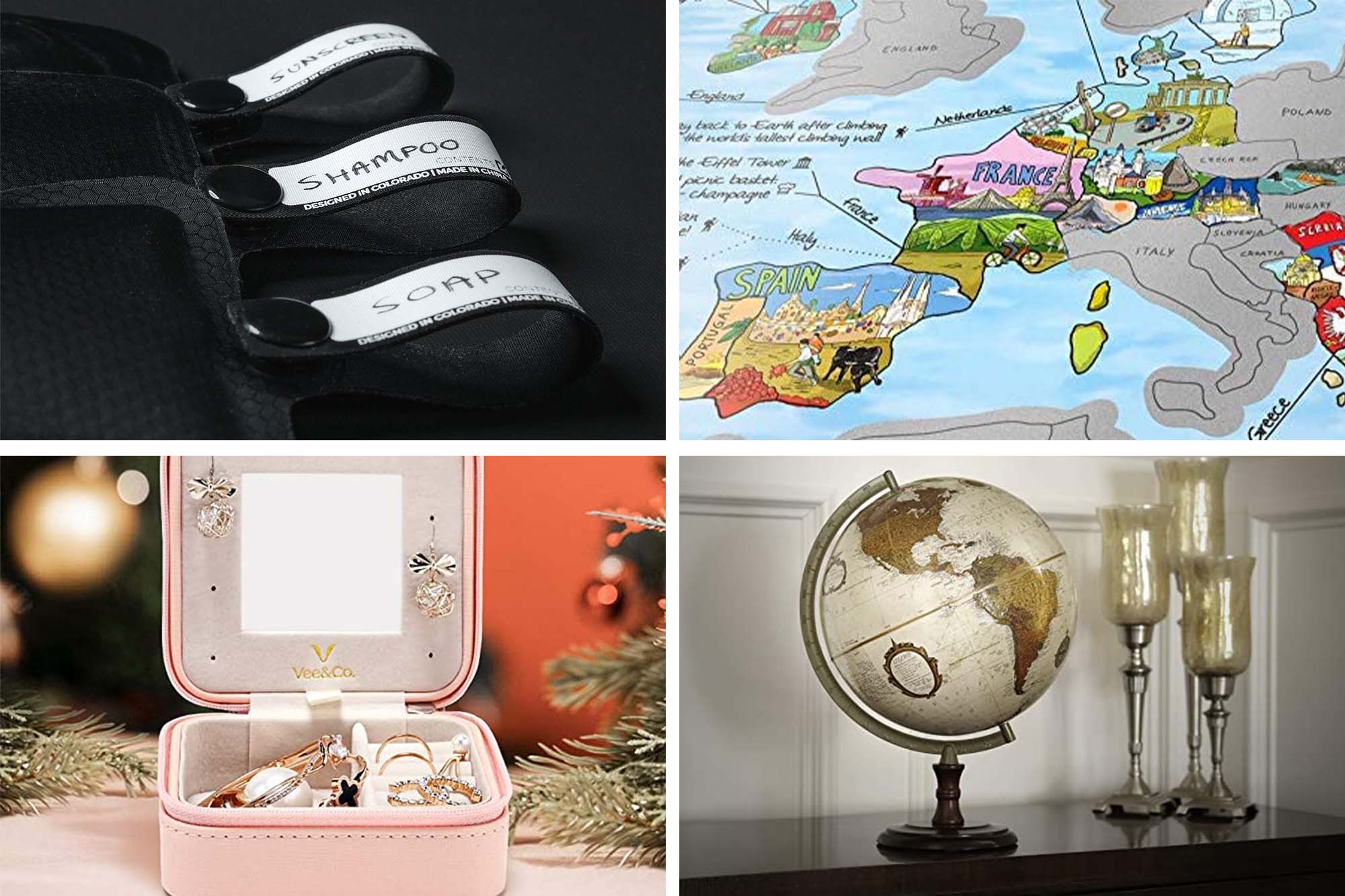 The Seasoned Pro
Yep, these friends may seem like they have everything when it comes to travel goodies, but who knows? You may just surprise them.
Why not get them some toiletry bottles by FlatPak? While they may not be the sexiest gift your friend receives this holiday season, they just may be the most useful. Instead of continuing to waste plastic by using travel-sized toiletries for shampoo, soaps, lotions, and more, these ultralight, space-saving, reusable bottles allow travelers to fill them up with their products of choice from home.
Other great ideas for frequent travelers include a travel jewelry box, like this one by Vee, a wedge door stop security alarm, a desk globe, or a kitschy-but-fun scratch-off world map.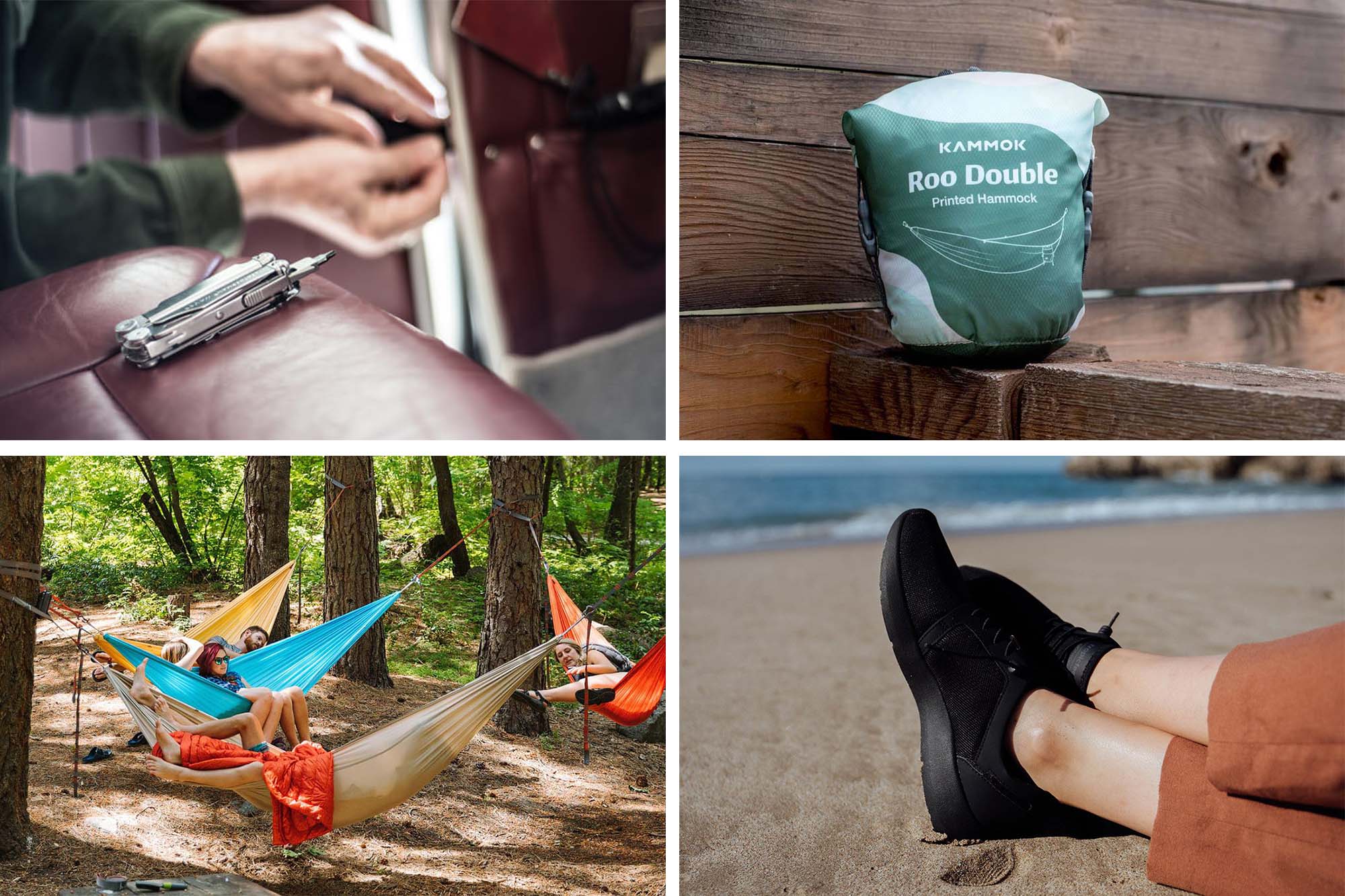 The Outdoors Lover
When it comes to those hiking, biking, white-water-rafting, DIY-type friends, then your best bet is to get them some awesome outdoor travel gear.
For multipurpose sneakers that can serve as water shoes, workout shoes, hiking shoes, and everyday shoes, look no further than TropicFeel's Monsoon all-terrain sneakers (use code qcyzyq-sdrth4 for €10 off).
For a great travel hammock, check out Kammok, which offers a plethora of different colors and styles. And for a great camping, hiking, and outdoors multi-tool, we like the top-rated Leatherman's WAVE.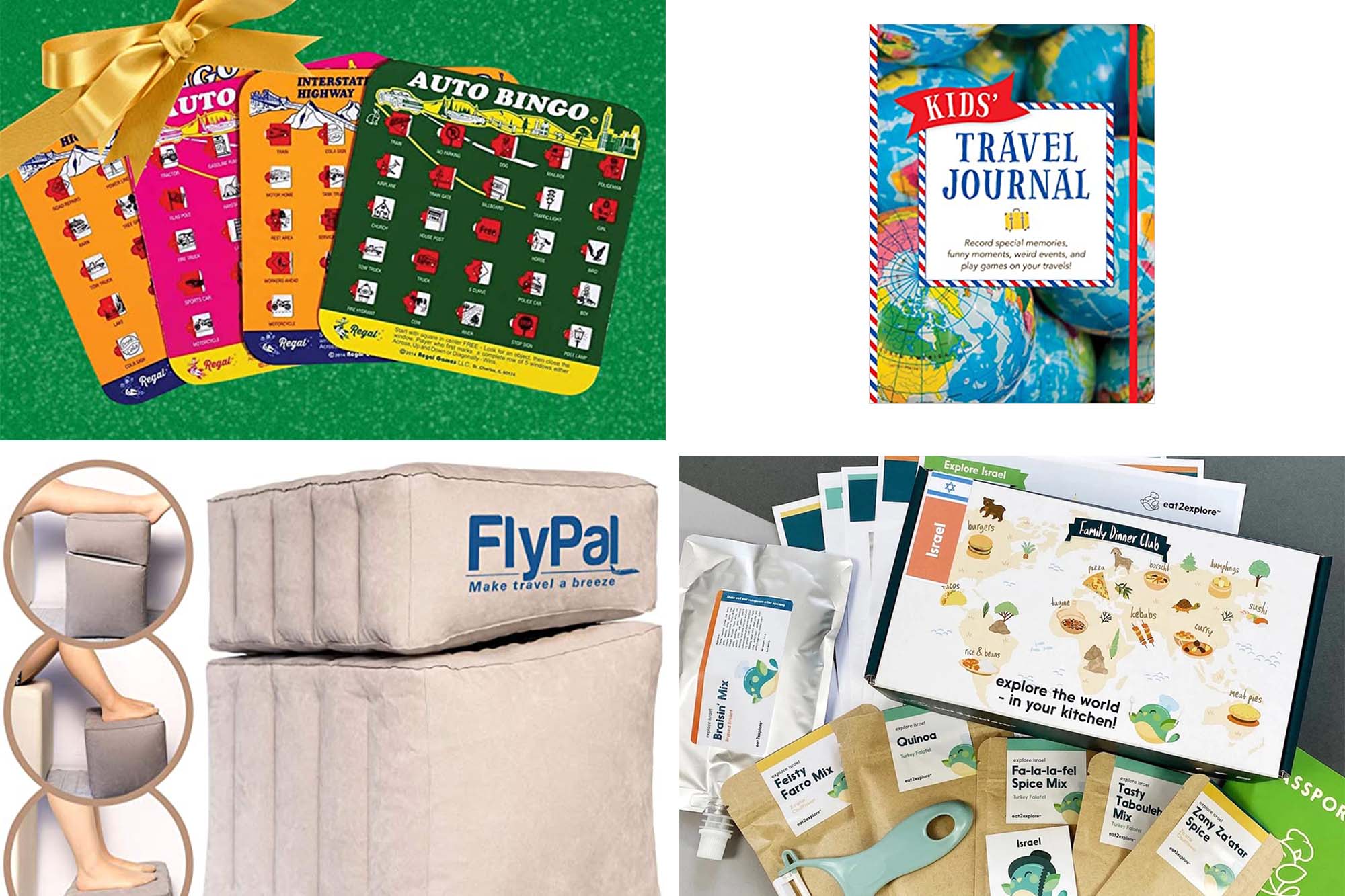 The Aspiring Magellan
Looking for the perfect present for a kid with wanderlust? These gifts won't just get kids excited about travel, they'll actually be useful when these little Magellans hit the road!
To keep kids entertained on long road trips, check out Regal Games' Auto and Interstate Highway Bingo. For long flights, keep kids' legs from getting tired of dangling off the seat by getting them the Flypal Inflatable Foot Rest. And to help them keep track of their packing list,  travel adventures, and keep them entertained with puzzles, quizzes, and more, a travel journal is a great all-in-one gift.
Want more ideas? Check out our piece "Get Kids Excited About Travel" in which we dive into some great kids travel books, magazines, films, subscription boxes, and more.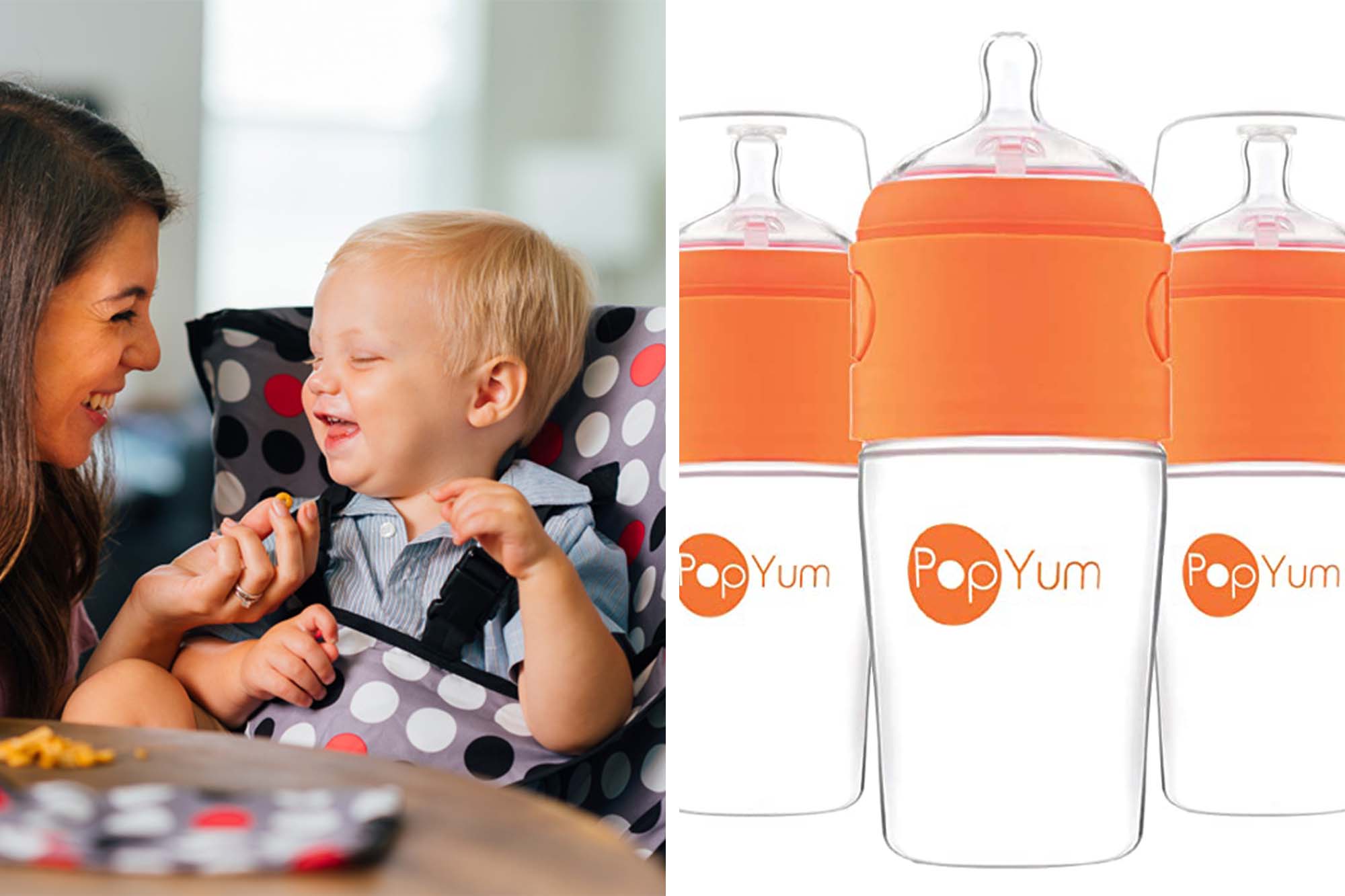 The Family Adventurer
Last but not least, for those heading out on family vacations, here are some gift ideas that can make parents' lives easier.
First up, the BPA-free PopYum Baby Bottles are perfect for traveling with an infant. Storing formula in the cap of the bottle means a simple push of the button drops the powder into the water, allowing for easy one-hand mixing and measuring. A portable cloth high chair is also great for infant or toddler travel; it's small enough to carry in a purse, machine washable, fits all chairs, and provides a safety harness.
Need more travel gift inspiration, including candles, books, gift cards, multi-purpose travel items, and more? Check out Portico's 2020 Travel Gift Guide.