The most magical part of the season you can find in almost every country
Christmas markets embody everything that's good and delightful about this festive time of year. Enjoying outdoor, wintery activities while sipping on warming drinks, trying local fare, and purchasing some one-of-a-kind artisanal gifts truly puts the magic in the season.
These markets originated in the Late Middle Ages in the German-speaking part of Europe as well as many parts of the former Holy Roman Empire, including many eastern regions of France. Today, they can be found throughout the world.
Here are some Christmas markets we love around the world. If you're planning on visiting this year, just be sure to check each website for updated Covid information/regulations. 
Zagreb, Croatia
For three years in a row—in 2016, 2017, and 2018—Zagreb was awarded the prize for the best Christmas market in Europe. This year, the festivities will take place from November 29, 2021 to January 2, 2022. Don't miss Zagreb's ice skating rink, which not only has a traditional, circular rink, but also a path that goes around King Tomislav Square. After you've taken a lap or two, check out live ice sculpture carvings, outdoor music stages, pop-up bars, and street food stands. After trying Medenjaci cookies—a Croatian Christmas specialty—hop on the Jolly Christmas Tram to cruise through the city center with Santa and his elves.

New York, New York
Bank of America Winter Village at Bryant Park offers free admission to a 17,000 square foot ice skating rink, over 100+ pop-up shops (check out a handy map here), iceless curling, events, skating shows, cozy igloos, a Tree Lighting show, festive bars, and multiple food options. The holiday shops will be open daily through January 2, 2022. Pro tip: If you want to ice skate, make a reservation beforehand; note that dates for skating reservations roll out daily, so if you don't see your desired date, it just might not be available/on the website yet.

Dresden, Germany
Germany has many incredible Christmas markets, including those in Munich, Nuremberg, Trier, and Stuttgart. Dresden's, however, is one of the oldest, largest, and most authentic. First recorded to be held in 1434, the Dresden Christmas market was started to provide the citizens of Dresden with meat for their Christmas meals. Today, it offers over 200 market stalls, museums that host special exhibitions, boats glittering with Christmas lights on the river Elbe, and Christmas tales told in the city's theatres. It's no wonder Dresden's Christmas festivities attract 3 million visitors a year from all over the world. (Please note that the Dresden Christmas market was recently closed due to coronavirus regulations).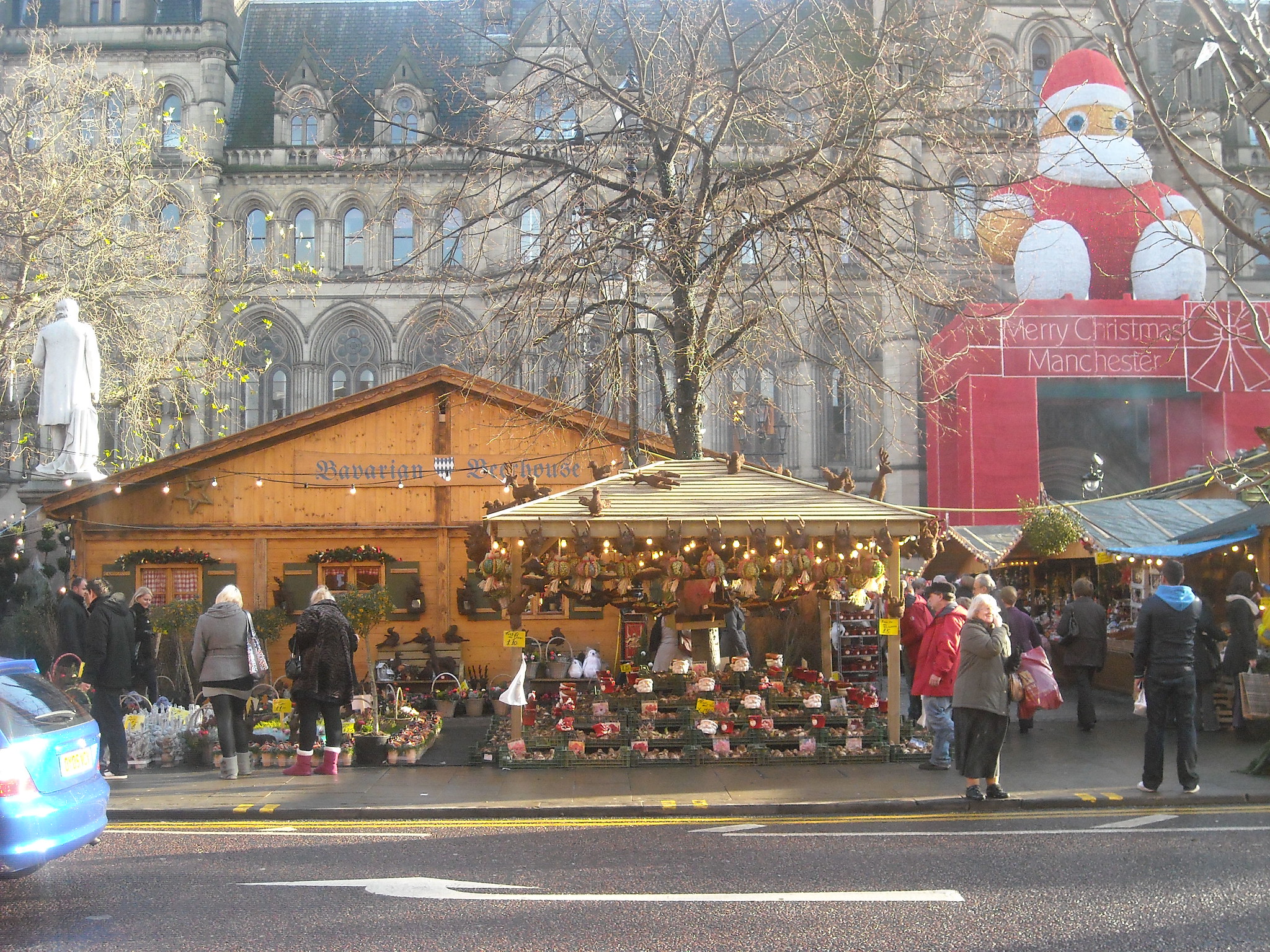 Manchester, United Kingdom
The first Christmas market in the UK was held in Manchester in 1999. Having grown ever since, the market now spreads across 10 individual sites and attracts more than nine million visitors a year. Open this year from the 12th of November until the 22nd of December, Manchester will showcase a new family-friendly Winter Gardens, including 300 stalls selling beautifully-crafted wares, bars offering locally brewed ales and signature cocktails, food stalls, and a stage with live music and DJs. Indulge in everything from dutch frites and Greek gyros to warm cookie dough pudding. For more winter wonderlands in the UK, don't miss the Christmas markets in Bath and London.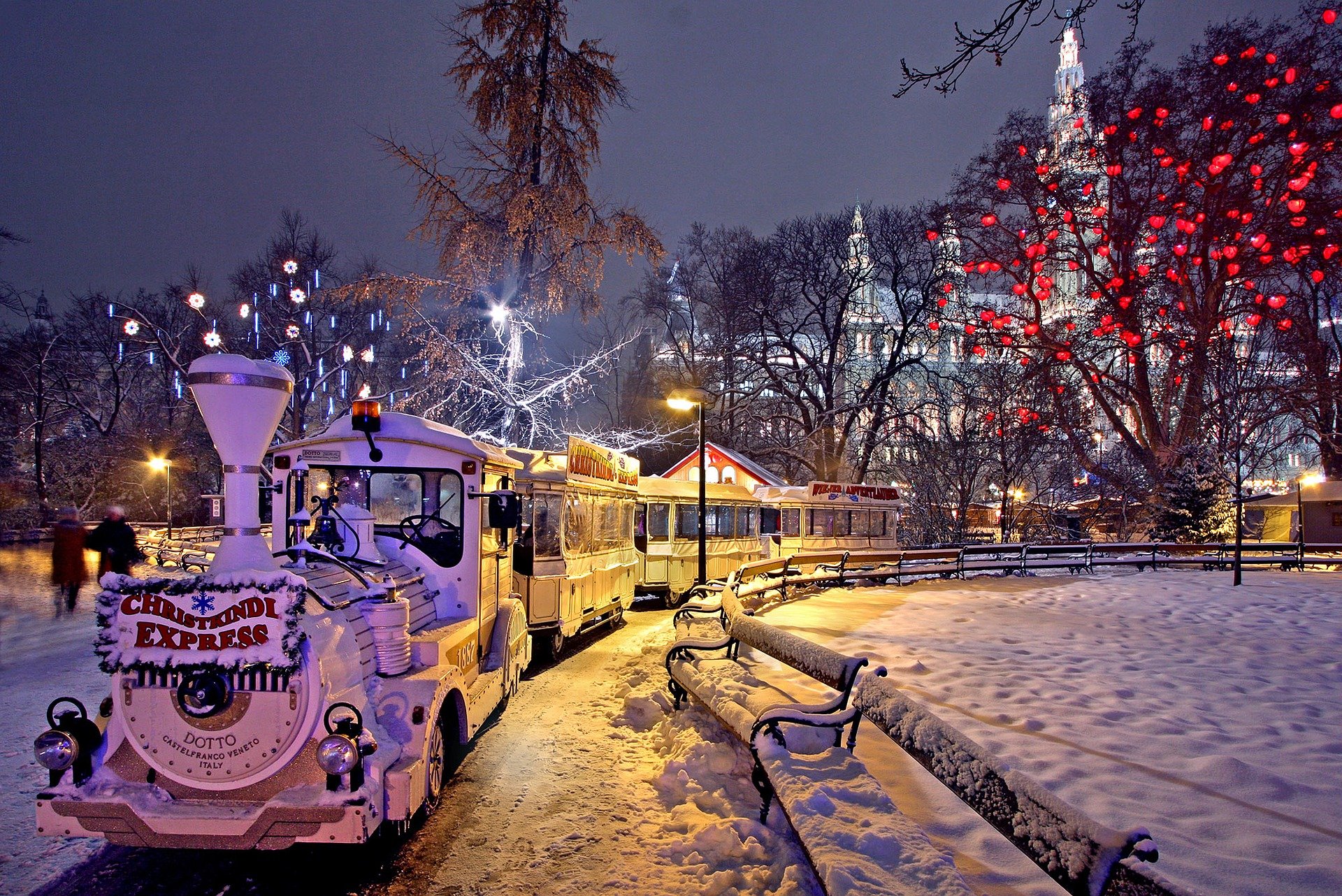 Vienna, Austria
Vienna's first Christmas Market was held in 1298. Today, the city has more than 20 events to choose from. Sadly, the festivities are shut down this year due to the pandemic, but mark this one for a future trip. The Viennese Christmas Market (temporarily shut) is in front of City Hall (Rathaus) where you'll find your share of Christmas gifts, a carousel, Ferris wheel, ice skating rink (where you can try curling), reindeer rides, a classic nativity scene, sweets, and Christmas workshops for kids. You'll find around 151 stalls offering artisanal handicrafts like traditional wooden toys, tree decorations, and handmade soaps. Grab a mug of steaming mulled wine, a freshly-baked pretzel, a bag of roasted chestnuts, and an Austrian sausage to get the full experience.