Discover a charming village filled with canals, bridges and history
The Road Less Traveled series highlights lesser-known destinations across the globe where curious travelers can discover off-the-beaten-path towns, sites, food, and fun. 
For travelers wanting to see France through a local lens, Montargis is a window into a typical small French town. The quaint village of Montargis sits in the middle of France, a little over an hour south of Paris, next to a large rustic forest called the Forêt de Montargis. Montargis is home to about 15,000 people in less than a two square miles radius. 
Montargis is a perfect town for history buffs. It has a rich medieval history and was the setting for many gruesome and political events during the Hundred Years' War. You can still find remnants of ruins from the past in the city.
The Loing River cuts through it as a tributary to the Seine and is the secret ingredient to Montargis' charm. The town has been dubbed the "Venice of the Gâtinais" after the province in which the town is located. Its Venice-like quality is due to the numerous canals and over one hundred bridges all around town. Lining many of these bridges are colorful flowers that France is known for. Strolling over these bridges is very romantic when the flowers bloom.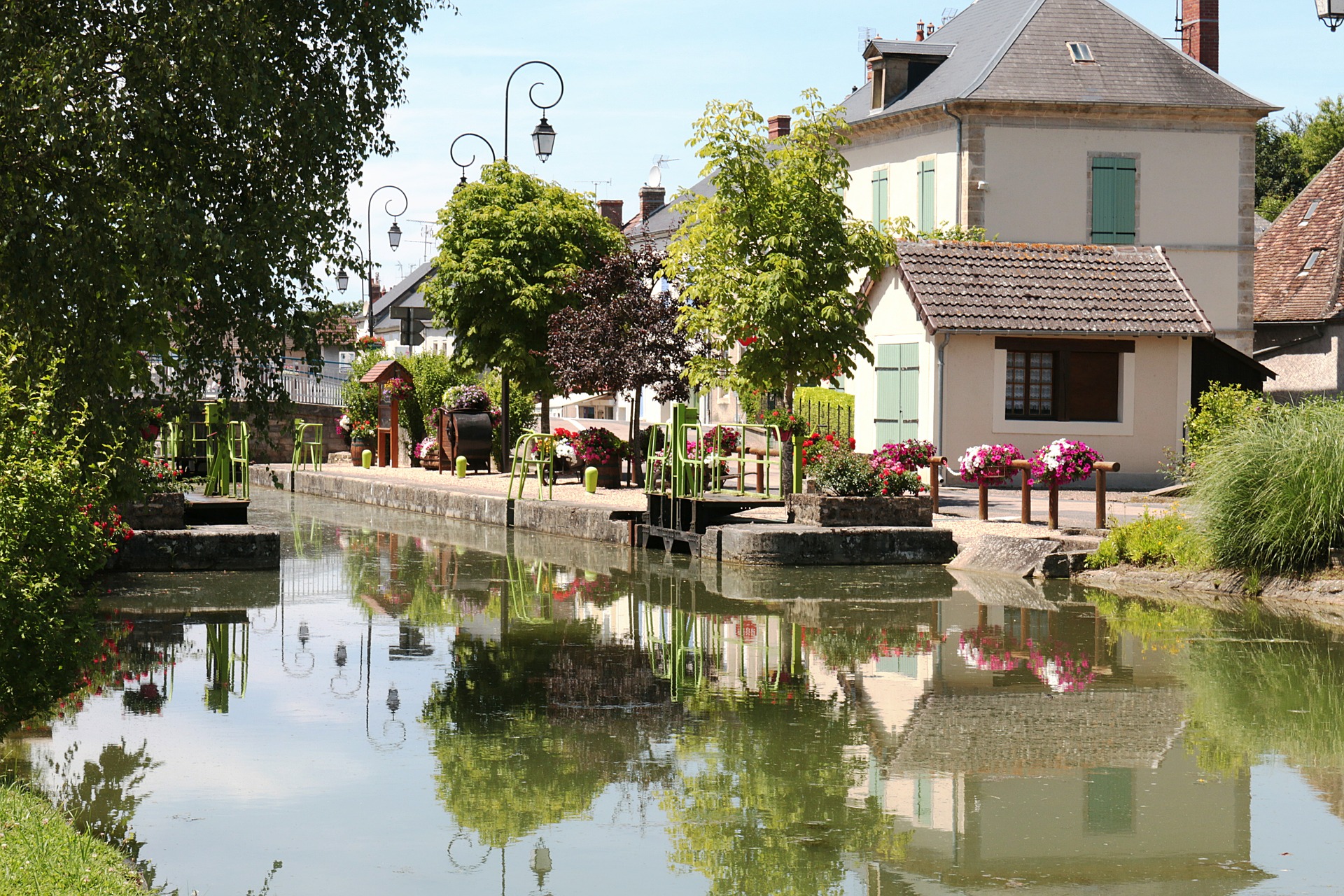 Arrival and Accommodation in Montargis
For international travelers, Montargis is only accessible by train or car. The closest airport is Paris Orly Airport which is over 50 miles away. Once you're there, the town can be experienced entirely in a weekend on foot or a city bike, making it easy to stroll and discover all the town's gems. Many of the downtown cobblestone streets are pedestrian-only for more accessible walking and ideal for window shopping.
If you're looking to stay downtown, there are a bunch of great hotels. Hotel Central de Montargis is quaint and centrally located with pastoral interior decor. Kyriad Montargis Amilly is a welcoming establishment for all, including families, those traveling with pets, or traveling with disabilities.
Montargis is situated next to a forest where many come to camp and take hikes. The Montargis forest is acres upon acres of picturesque terrain. If you're looking for a stay outdoors, then Camping de la Forêt is the perfect place. If you need to go online, there's WiFi, games for kids, laundry services, and everything else necessary for car camping.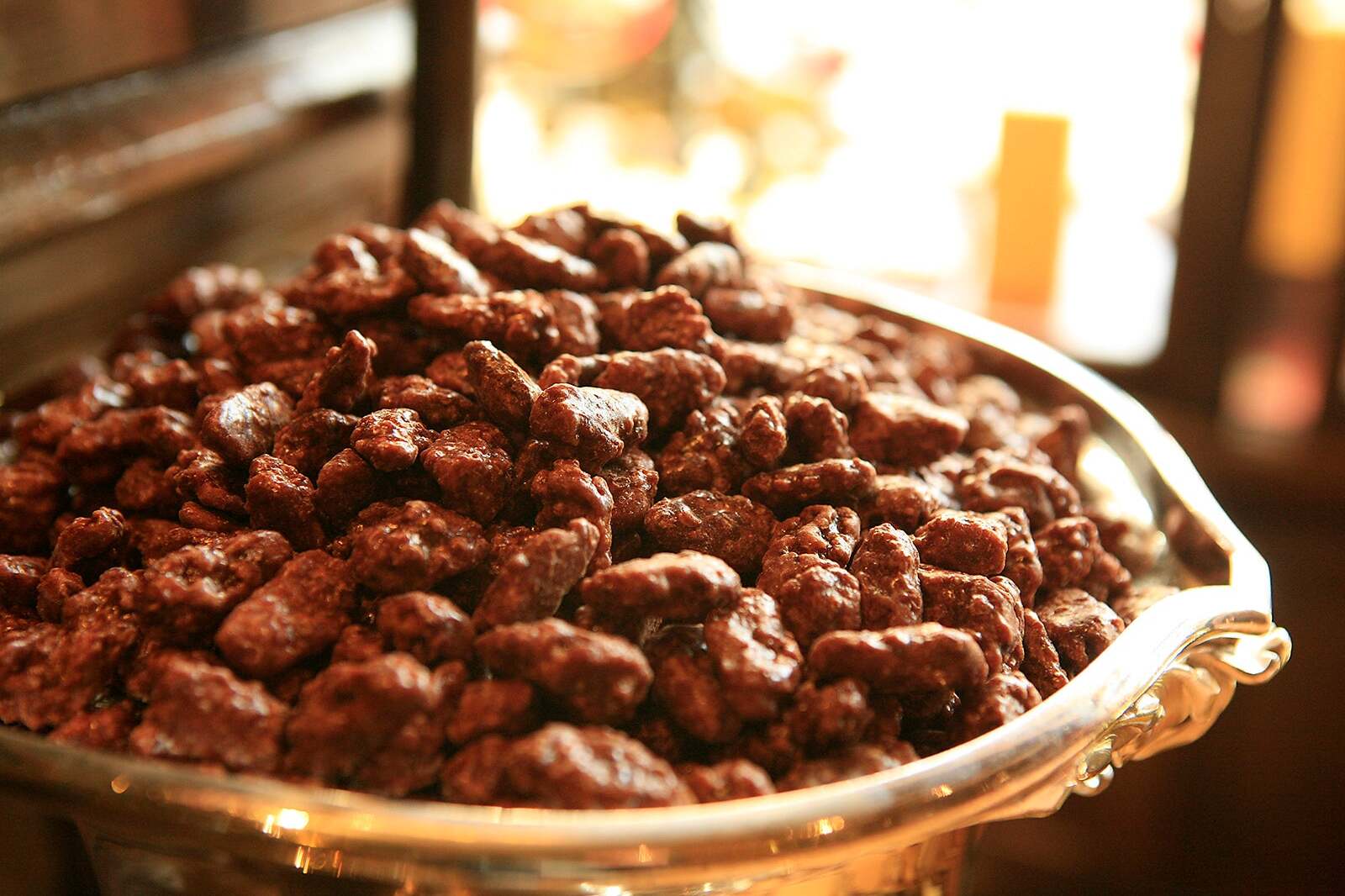 Food in Town
Sweet tooth fans rejoice. Pralines (almonds cooked in sugar) originated in Montargis during Louis the XIII's reign. You can still try them at the place where pralines originated: Mazet Confisuer on Place Mirabeau. For a delicious cup of tea by a fire, Bergamote is the place in town to sit down and get cozy. Enjoy their pastries with one of the over 200 types of tea they have available. Eat butter and chocolate croissants to your heart's content at Chez Khrystel et Bruno.
As you're walking along the canals mentioned above, you might start building up a ferocious appetite. Dine at the canal-facing Italian restaurant L'Angelo Montargis and listen to the sound of the water. For the best French food in town (bonus: it's vegetarian friendly), try L'Antre Nous. The decor effuses the unique Montargis chalet-style interior style. Another must-stop place to enjoy dinner is Oh Terroir. It has a lovely patio and uses only local suppliers for its ingredients. We encourage you to try l'onglet de boeuf á l'echalote with frites maison or flan de légumes du moment. Are you hoping for fine dining to celebrate a special occasion? Then look no further than Restaurant de la Gloire. We can't pick a favorite meal here—this family establishment is a hit with every entree.
On the outskirts of town is La Panetière de Nemours. They're renowned for the olive bread that they bake to flavorful perfection. Trust us, it will be the best olive bread you'll ever have.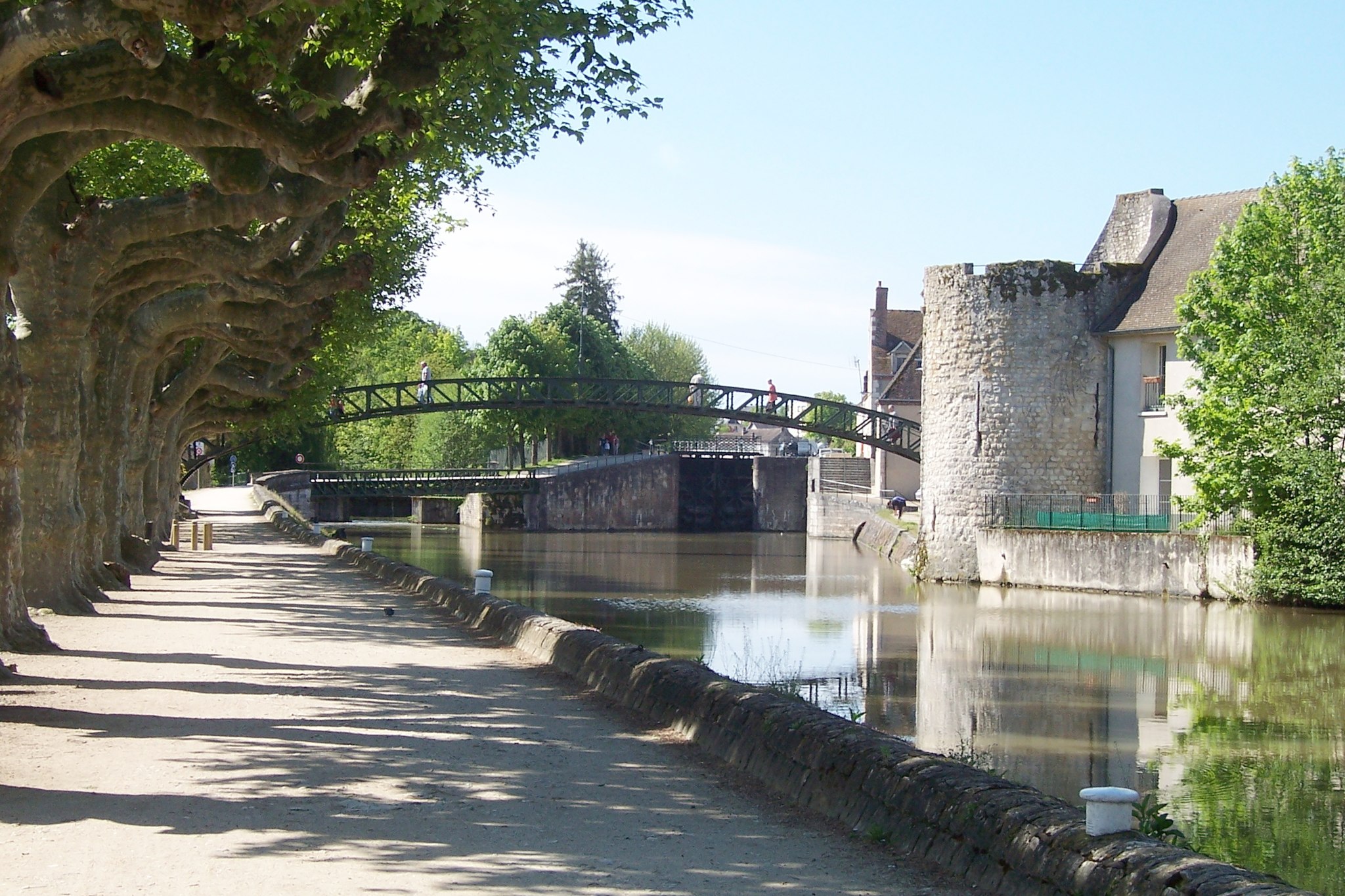 In-Town Activities
The town proper is relatively small. A lovely way to set a direction for the day is to follow the Briare Canal, which runs through the entirety of Montargis. 
Along the way, make sure to stop at some of the town landmarks. L'église Sainte Marie-Madeleine of Montargis is one of the most beautiful churches in the region dating back to the 12th century. The stained glass windows are particularly spectacular.
Musée Girodet is a newly renovated museum founded in 1853. Most of the collection of neoclassical paintings were painted by Anne-Louis Girodet-Trioson, a pupil of Jacques-Louis David. Once you have your fill of art, the museum's garden is lovely to wander through.
A great place to enjoy stellar panoramic views of this city is Chateau de Montargis. Overlook the city while listening to a compelling guided tour.
For more adventurous activities, L'expérience Fly Attitude is a top-rated skydiving company. You'll be seeing Montargis in a way not many people get to experience—from 4,000 meters in the air! Make Eat Easy is a fun activity in Montargis for chefs-in-training. The program pairs you solo or in a group with a French chef who teaches you how to prepare a delicious meal.
One last note to set the scene of this town: during the 1910s through 1920s, Montargis was a hub of Chinese expatriate political activity and a work-study program for the Chinese government. Therefore, many locations in town have signs written in French and Chinese. The idea of ​​"founding a communist party" for China was proposed at a meeting in Montargis in July 1920 by Xinhua/Gao Jing. This partnership is honored with a memorial in the Parc Durzy. It's a fascinating history that you can read more about here. 
The deeply local and intimately French experience of Montargis is only bolstered by its uniquely intersectional culture. Time in Montargis will leave you charmed and feeling serene as you explore your way through France and its rich history.