Your Guide to London's Neighborhoods: A City of Villages
London always reminds me of a brain. It is similarly convoluted and circuitous. A lot of cities, especially American ones like New York and Chicago, are laid out in straight lines. Like the circuits on computer chips, there are a lot of right angles in cities like this. But London is a glorious mess. — James Geary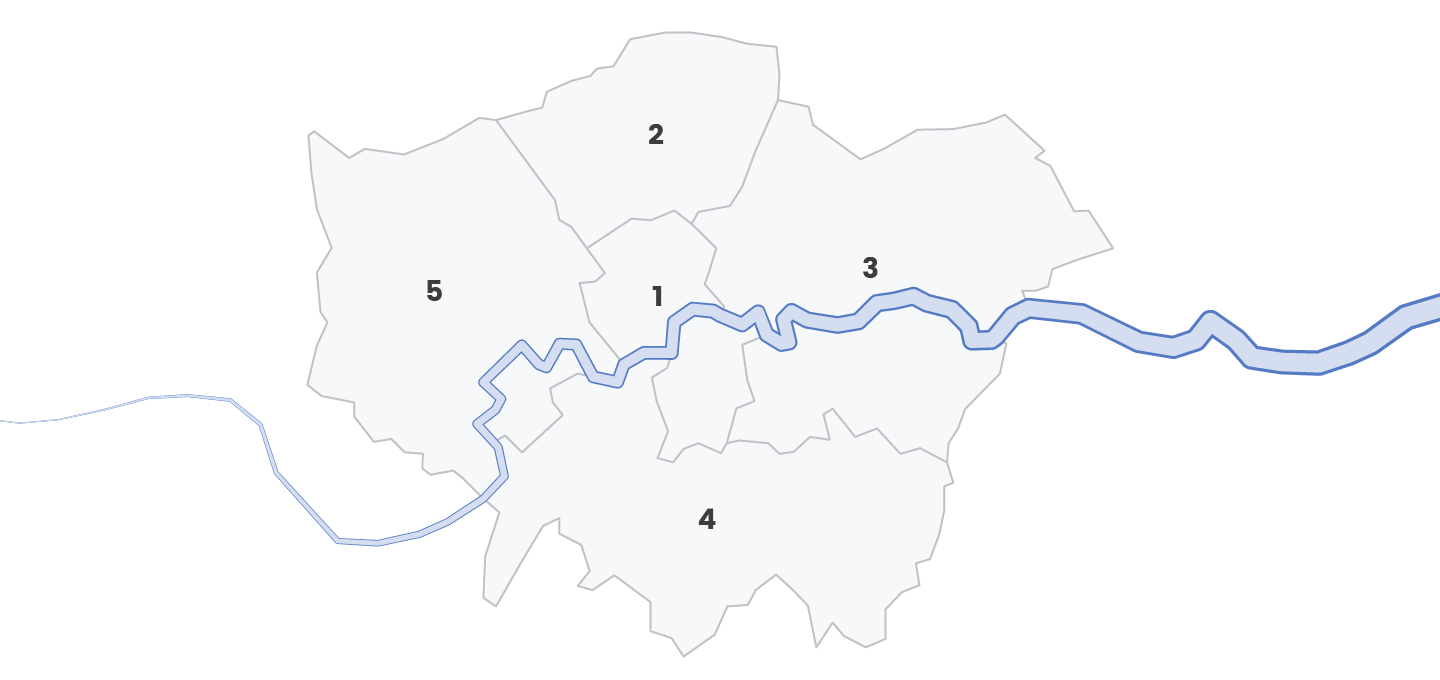 Like most capital cities, London grew organically. The ancient, walled City of London soon sprawled along the river Thames and connected up with villages on its outskirts. Today, it is a city of villages. Each neighborhood has a different history, culture, and sites to see. Here's how to get your bearings.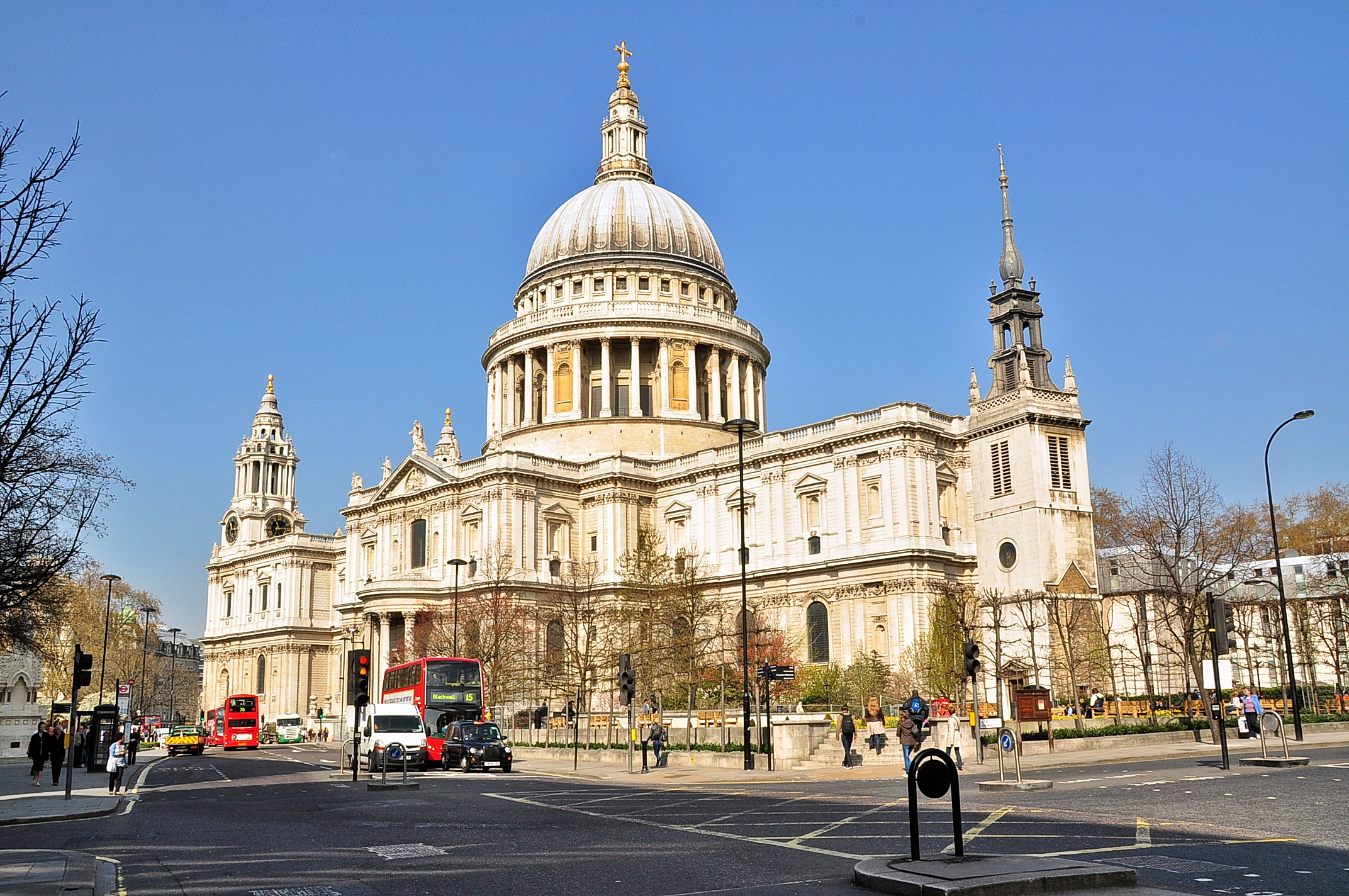 1. Central
Central London stretches from the West End across to the City of London in the East and the Southbank of the River Thames. The West End is where you'll find major theatres showing musicals like The Phantom of the Opera and The Mousetrap, the longest-running show in town. Find great food in Chinatown and buzzing nightlife in nearby Soho and Covent Garden. High street shops and department stores rub shoulders along Oxford Street and Regent Street.
Further East is the City of London. It has its own mayor and its boundaries are marked by dragon statues. It's still a major financial and business hub of the capital and where you'll find the Bank of England and the Gherkin. It's worth a visit for some of London's oldest buildings, but note that it's quiet on weekends once commuters have gone home.
Southbank thrives with street performers, art galleries, and eateries and is a great way to discover some of London's most iconic landmarks. Walk from Waterloo Bridge to Tower Bridge —past the London Eye , the Oxo Tower (named after the eponymous gravy manufacturer), Blackfriars Bridge , St. Paul's Cathedral , the Tate Modern , Borough Market , and London Bridge (the ugly one Fergie loves)—then hop onto HMS Belfast , a WWII Royal Navy Ship (if you're a history buff), past City Hall and finally arrive at Tower Bridge (the one that opens).
2. North
Further North, the area around Kings Cross train station (where you can find platform 9 ¾ from Harry Potter) has become a destination in itself, with a revived canalside hosting art installations, shows, and new designer boutiques and restaurants in former coal drop yards.
For a more alternative vibe, head to Camden Town for a poke around covered markets full of vintage treasures, cheap trendy t-shirts, leather goods, and to see authentic '80s punks walking around.
3. East
Head east to Old Street and Shoreditch for bars, street art, and Old Spitalfields Market which was built on a former plague burial ground. Nearby Brick Lane—where Bangladeshi migrants have settled since the 1950s—is full of trendy boutiques and great curry houses. Hackney and Dalston are great for late-night dancing and access to Victoria Park. Get off at Stratford to visit the Queen Elizabeth Olympic Park and ride down the ArcelorMittal Orbit slide.
4. South
Travel through time zones in Greenwich by stepping over the meridian line at the top of the hill in Greenwich Park. There's also a lovely covered market, Queen Elizabeth House gallery, and the Cutty Sark ship to visit nearby.
For buzz, visit Brixton, where Afro-Caribbean migrants have settled. You'll be greeted by the sound of steel drums, the smell of jerk chicken, and the site of a David Bowie mural opposite the tube station, dedicated to the pop star who lived here. Visit the covered Brixton markets and Pop Brixton for food and fun.
5. West
Historically, the West of London has always been the wealthiest, and that is still true today. Get off at South Kensington for some of the best (and free) museums London has to offer including the Victoria & Albert Museum (named after royals Victoria and Albert and affectionately known as the V&A) which is packed full of interesting objects; the Natural History Museum , and the Science Museum (both great for kids but make sure you get there early). The gardens at Kensington Palace are nearby and connect up to Hyde Park .
Get off at Sloane Square for inspiration at the Saatchi Gallery and then walk along the King's road for celebrity spotting and designer boutique mooching. Or head to Notting Hill for a walk down the very long and colorful Portobello Road, famous for its market of antiques, food, flowers, and fashion.
{$section.image}
{$section.placeName}
{$section.address}
{$section.addressNotes}
{$section.description}
Saw this interesting article on Portico and wanted to share it with you:
{$section.title}
{$section.content}