The Most Popular Way to Travel in the Age of COVID-19
Since many of us aren't running to get on an airplane anytime soon, we may have to get a bit creative to travel and explore in a safe way. One of the best, most social-distancing-friendly ways to do that during the COVID-19 pandemic is by taking a road trip. In fact, in our recent Instagram survey 72% said they would opt to drive when it comes to travel this summer. Keep reading below for safety tips, packing advice, and destination inspiration for your next great road trip. 
Safety
First things first: keep your health and safety in mind—and that of those around you—as you travel during this time. Here are some tips that can put you and your travel companions at less risk.
Snacking

: Consider taking a cooler filled with snacks in your car so you don't have to stop for snacks at high-traffic gas stations and convenience stores.

Bathroom Breaks

: Inevitably, you

will

need to stop. Take extra care when using public restrooms, as these can be hotspots for virus spread. Disposable gloves are good for these stops, make sure you wear your mask even in single-occupancy restrooms, and

close the lid

before you flush.

Airbnbs, VRBO, or HomeAway over Hotels

: When choosing accommodations, double-check the cleaning protocols of the provider. You may want to opt for private apartments over hotels in order to maintain more social distance. Self check-in is a plus!

Dining

: Opt for open-air dining over being in an enclosed area when possible. Even better, take your order to go and find a place outside to picnic with a nice view!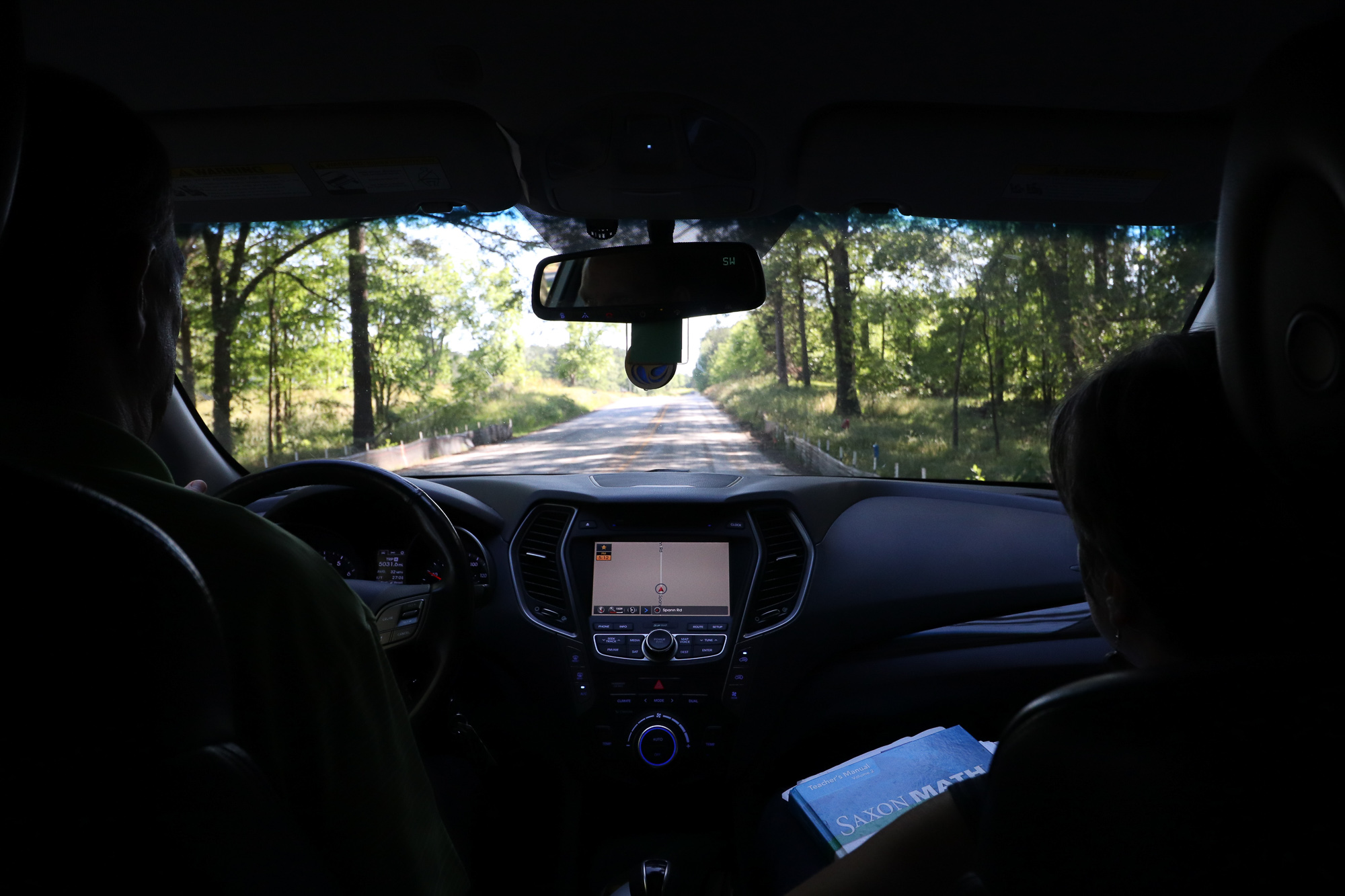 Packing Your Car
Learning how to pack your car can help you make the most out of your available space. For longer trips, you may want to consider using large plastic tubs to organize items, e.g. one for food, one for emergency supplies, one for camping equipment (if you plan to camp), one for books, games, and crafts, etc. These easily slide in and out of the back of the car or trunk and can be carried into your accommodations. If you plan on stopping somewhere for a night or two, have your overnight things handy in a separate bag so you don't have to unpack the entire car. For clothing, use the roll-not-fold method, and put them in packing cubes. Keep a small cooler handy to keep drinks and/or sandwiches cold in the car. A box of tissues is also key, just in case your rest stops are out of toilet paper. If you're taking a pet, don't forget their favorite toy!
---
Where to Go
Now that we've covered the basics, where should you go? The most popular road trips Portico users are planning are in California, the Southern US, and the UK. Here are some of our favorites in each to inspire your own road trip.
California
If you're in California—or nearby—there are numerous road-tripping possibilities. First, think about what climate you want: desert, mountains, lakes, countryside or beach? Then you can decide which destination best fits your travel style.
Southern US
The UK
Remember, just because you're out on the open road doesn't mean you can throw caution to the wind. Researchers recently found that many cases of COVID-19 are spreading via major highways in the US (most notably the west coast's I-5, the cross-country I-10, the east coast's I-95, and the southeast's I-85). So make sure you continue to take the necessary precautions and be mindful while you're out exploring!
Looking for more inspiration? Here are a few road trip Instagram profiles we love:Â