While the thought of Scotland may bring up visions of vast highlands, castles, bagpipes, kilts, and whisky, the vibrant industrial city of Glasgow is here to turn visitors' impression of Scotland on its head. With a little bit of grunge, a little bit of sass, and a lot of culture, this understated city recently hosted the 2021 climate talks, one of the many reasons not to underestimate it. Quirky Glasgow is well-known for its music and art scenes, and shouldn't be missed if you're touring the northernmost country in the United Kingdom.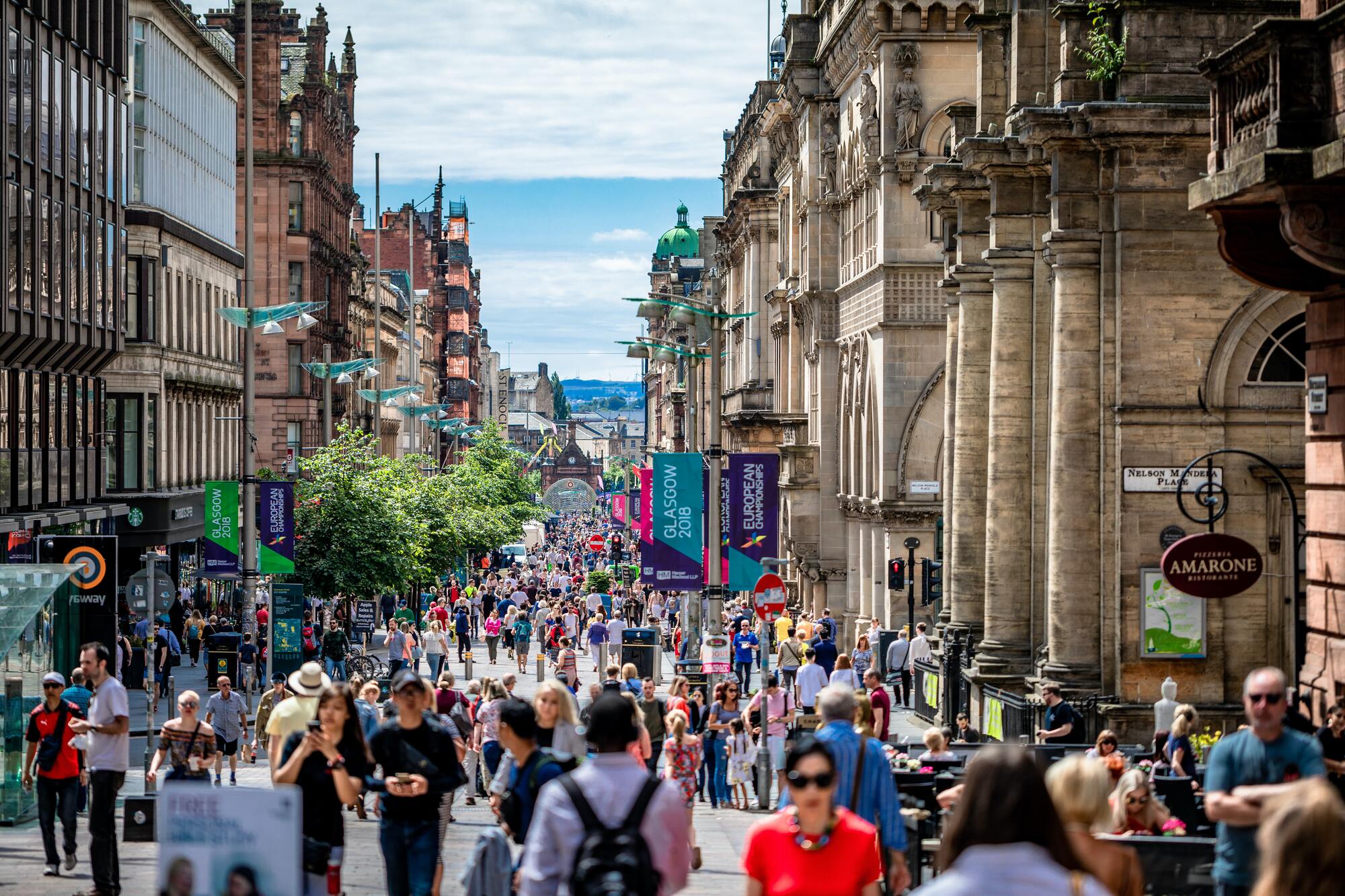 Getting to Glasgow
Glasgow is easily accessible by train from within the U.K. Commuter trains run back and forth from Edinburgh, just an hour away, and frequent trains make the 4- to 5-hour journey from Euston Station in London; a long trip, but with beautiful seaside scenery along the way. You might also consider a short flight from London City Airport (located in the heart of the city), or from other cities around the U.K., as there are frequent flights. Within Glasgow, there is one underground line, which makes a big loop around the city, covering both sides of the River Clyde, which splits the city in half.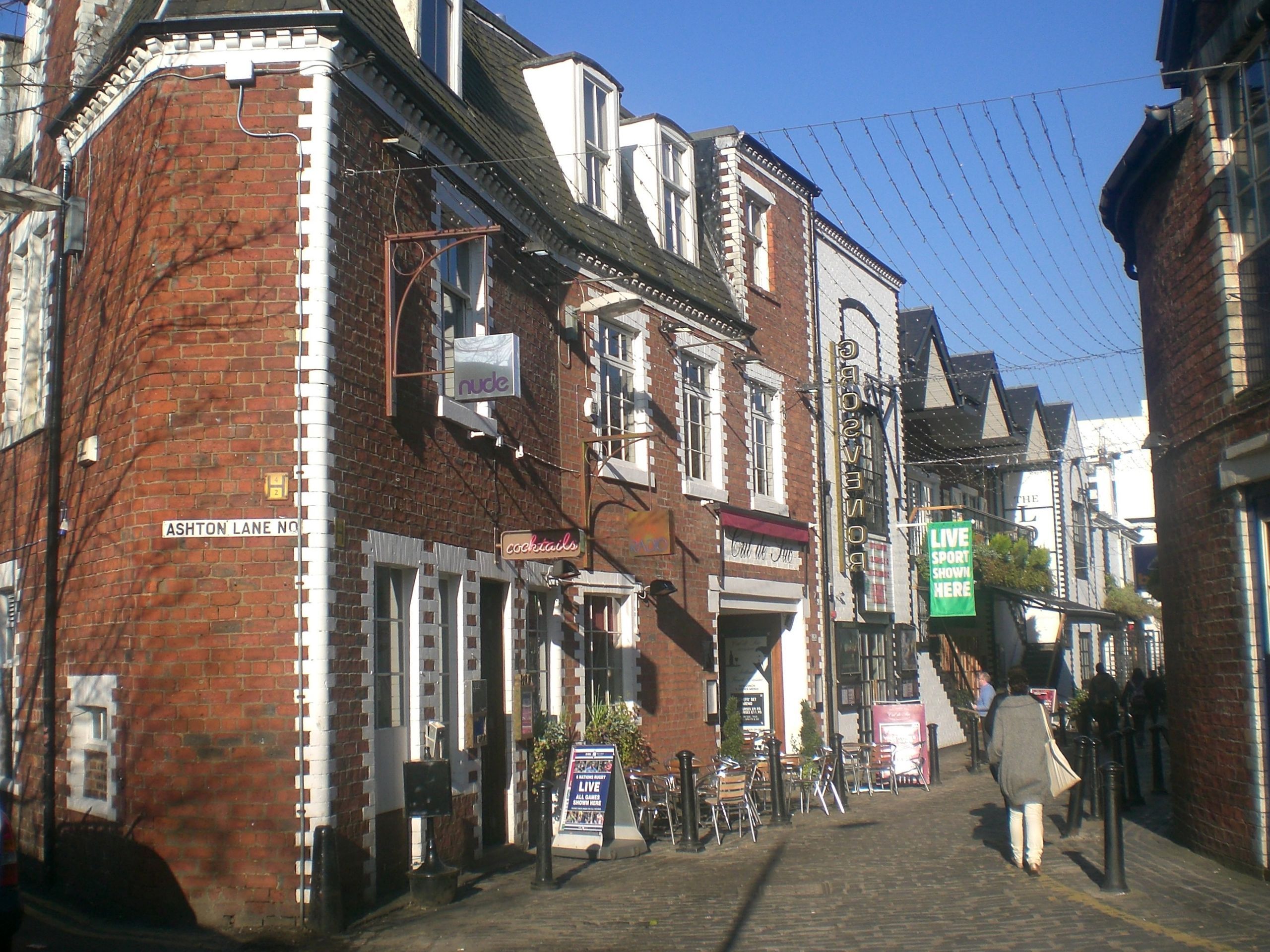 Accommodation in Glasgow
Our favorite area to stay in Glasgow is the West End, an artsy, hip neighborhood with plenty of eateries, cafes, and shops filling both Byres Road, its main avenue, and the many small side streets. It's well located too, with several stops on the city's single subway line. Because this bohemian neighborhood has more boutiques than big businesses, there aren't a lot of hotel options. Instead, we suggest choosing from a wide range of cute short-term rental apartments (we love this one for its charming vintage style and beautiful architecture), and you'll be walking distance from the Botanic Gardens and several museums.
If you're looking to use Glasgow as a base while you explore Scotland more widely, the city centre (where Glasgow Central Station is located) is your best option and has plenty of hotels for any budget. CitizenM is a simple and chic option, or if you're feeling fancy, Voco has undergone a modern renovation while keeping its classic exterior.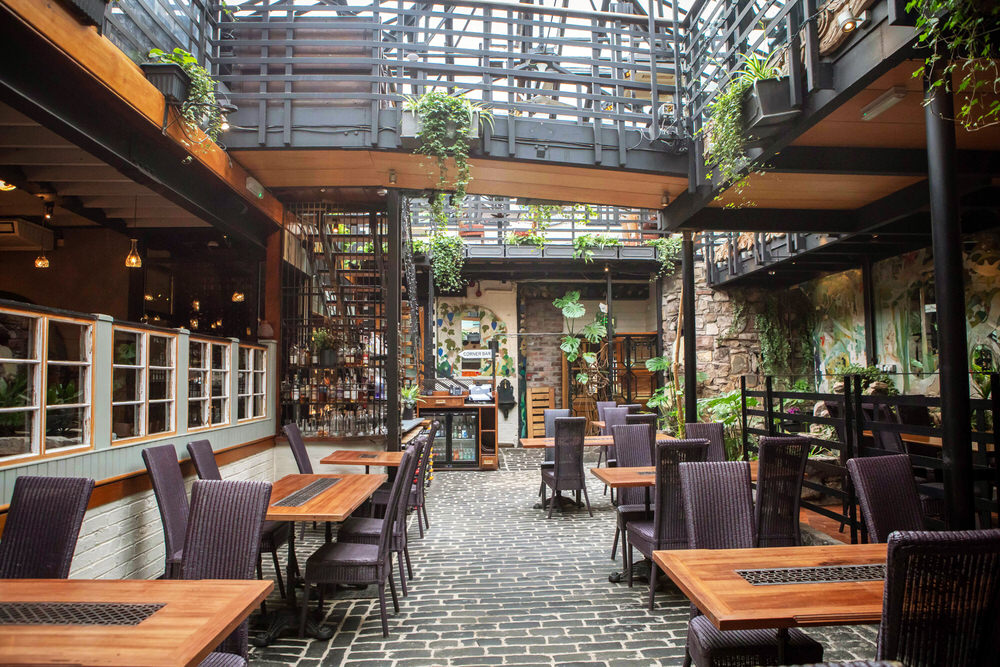 Food in Town
Glasgow has a fabulous food scene, starting with its pride in Scotland's national foods (you may have heard of haggis, and don't knock it until you try it!). Stravaigin, located in the West End, is a great place to start: a lively and large pub-style restaurant, they serve haddie brandade (a smoked haddock spread) and black pudding on their brunch menu. Their delicious small plates on the dinner menu are a great way to try lots of different aspects of the local cuisine. For a beautiful, more upscale experience, try the nearby Ubiquitous Chip, renowned for its delicious and accessible Scottish dishes. Splurge on their tasting menu (available in vegetarian form as well), try out some heartier fare like Scottish beef or lamb, or just take a visit to their "wee whisky bar"!
Partick Duck Club is a small pub revamped into a slightly more fine-dining feel. It gets its name from both the neighborhood, Partick, and its many duck-inspired dishes (their chips, or fries, cooked in duck fat are out of this world). Other favorites closer to the city centre are The Gannet, Ox & Finch, and Five March.
The city also has fantastic Asian food options as it's had a big Asian population for a long time– chicken tikka masala is said to have been invented in Glasgow by an Asian immigrant. It's certainly not a cuisine that comes to mind when you think of Scotland, but it's a big part of the city, and having so many incredibly delicious and authentic choices is pretty special. Check out Julie's Kopitiam, located on Pollokshaws Road in the south of the city, which serves Indonesian food, and while in the West End, you'll find the Hanoi Bike Shop and Banana Leaf for Vietnamese and Malaysian options.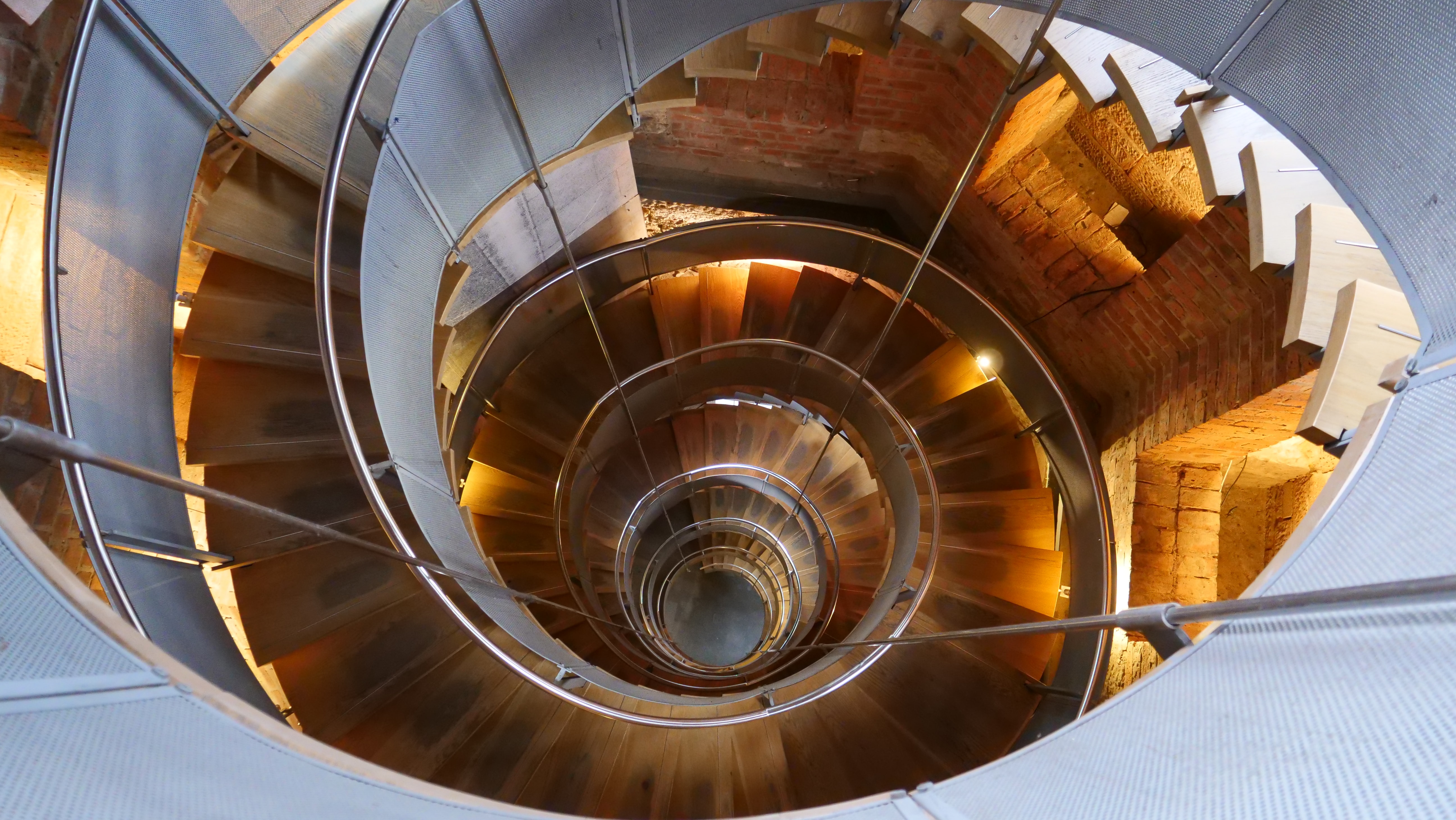 In-Town Activities
Glasgow has an incredible music scene across the city, starting with King Tut's Wah Wah Hut. This intimate music venue has been around for more than 30 years and hosted a long list of world-famous acts at the early stages of their careers (Oasis famously was signed at this venue in the early '90s). Check their schedule online for everything from big name acts to new local bands. The Hug and Pint is one of Glasgow's many pubs that have a robust live music schedule: enjoy international acts as well as their vegan food. If their music schedule doesn't have your type of music on that week, try one of our other favorites: the Record Factory, Bag O' Nails, or Stereo.
The city continues its cultural traditions through art, with an art school, many museums and galleries, and a long history of both visiting and local artists (Whistler had ties to the city, and the architect Charles Rennie Mackintosh was Glaswegian). The Kelvingrove is a great place to start with its cacophony of art and history of all kinds together in one breathtaking building. Nearby is the Hunterian Art Gallery, a small art museum on the university grounds. It's peaceful and quiet, but packed to the gills with astounding pieces, including their collection of Whistler pieces (who had close ties to Glasgow). There are also numerous modern art galleries in the city, such as the design and architecture venue Lighthouse, itself a building created by the famous Glaswegian architect Charles Rennie Mackintosh (currently closed, be sure to check the website for reopening) and Tramway, which in addition to their gallery has a dance program and other live art.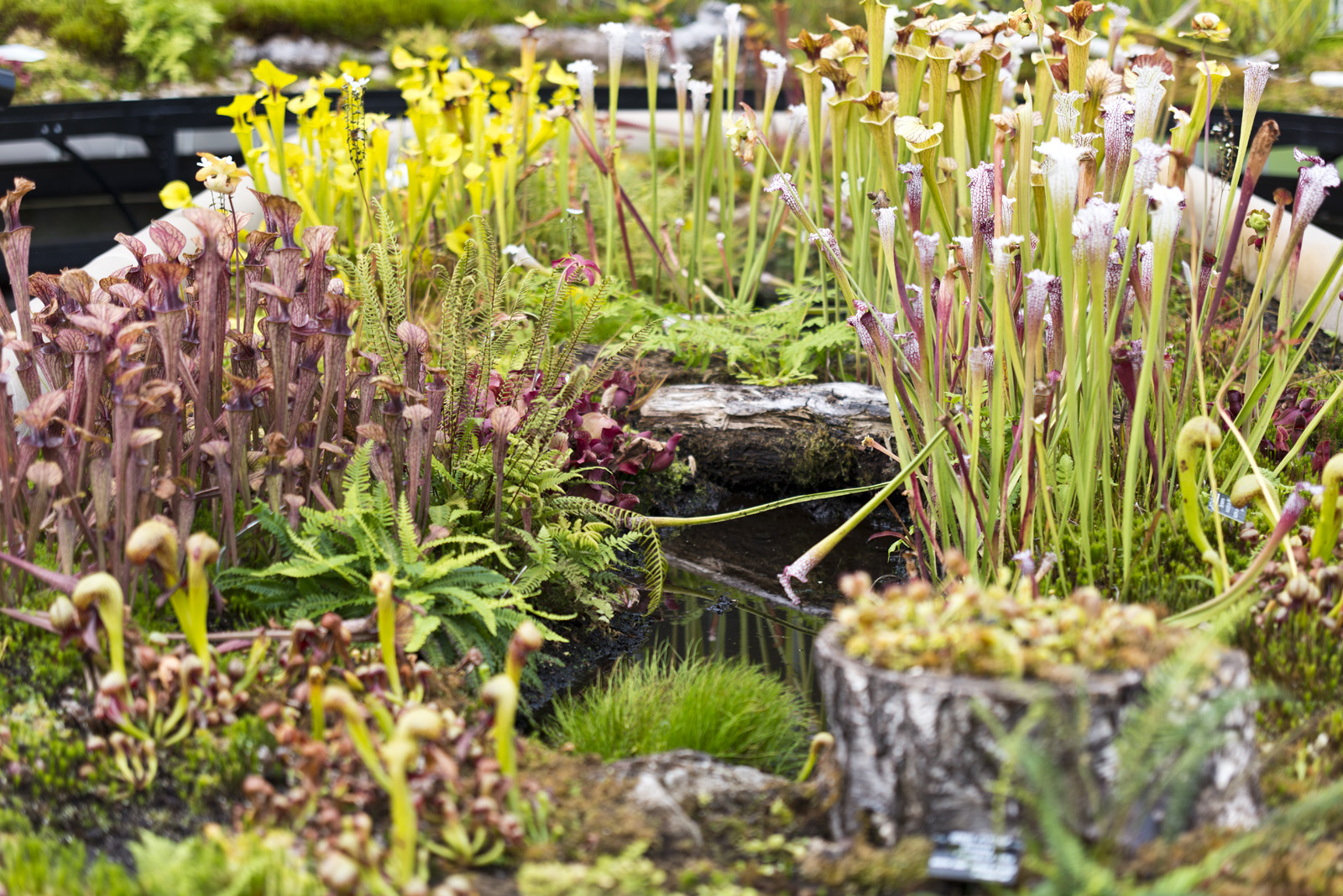 Afternoon Strolls
We recommend picking some neighborhoods to stroll through and explore. Visit Pollok Country Park in the south of the city, an expansive green space home to Pollok House, a grand old house that is now a National Trust property. Continue walking north through the park to reach Pollokshaws Road, filled with eateries and little shops. To the north, you might also choose to walk through the Glasgow Botanic Gardens, which leads to the Kelvin Walkway, a quiet green riverside path along the River Kelvin.
Both charmingly gritty and beautiful, Glasgow is filled with culture both modern and historical. Its accessibility from England and to the rest of the country makes it a worthwhile and convenient gateway as you explore the wonders of Scotland.