All the charm of a quintessential European city paired with everything a modern traveler could want.
🎶Madrid, Madrid, Madrid🎶 A city so captivating, Mexican composer Agustín Lara couldn't help but sing its praises. Madrid is the type of city that will reel you in and never let you go. The Spanish capital truly has a charm about it that's unmatched; so don't wait—go experience it for yourself.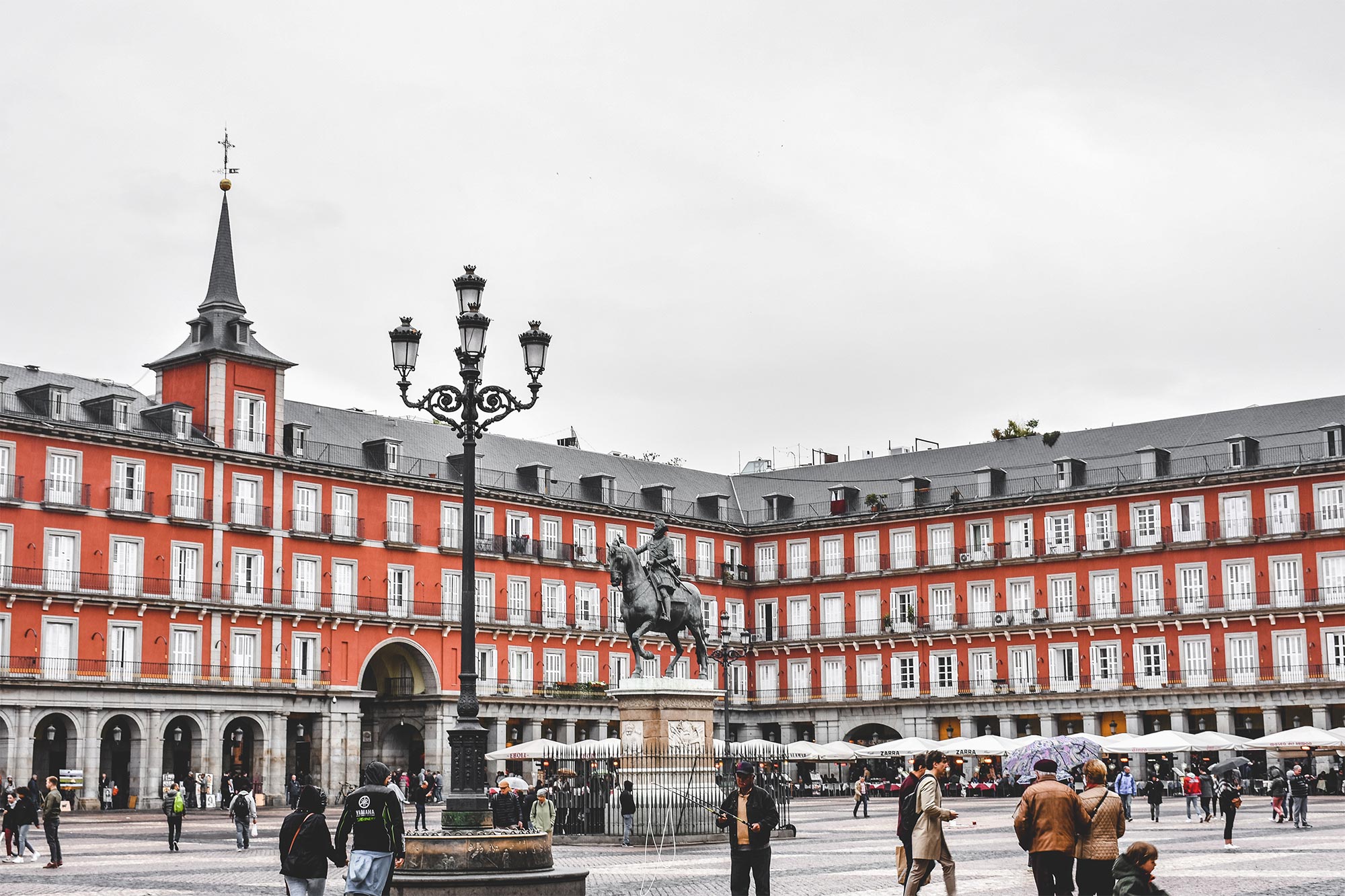 City Center
Any trip to the city is best started in the bustling plaza of Puerta del Sol. Here, you'll find the famous bear and madroño tree statue—the official symbol of the city—and the clock on the Real Casa de Correos, where madrileños fix their eyes on New Year's Eve as they guzzle down grapes (one for every toll of the clock bell). While here, don't miss the bakery La Mallorquina where you should definitely try a palmera de chocolate (it's shaped like a heart).
Are churros more your thing? Then opt for the nearby Chocolatería San Ginés instead, a centuries-old chocolatería known for its churros and chocolate. From there, head to Plaza Mayor for some photo ops, then to Mercado de San Miguel for all the fancy tapas you can handle. Prefer a sit-down meal? Then check out Botin; open since 1725, it's the oldest restaurant in the world in continuous operation and was made famous when Hemingway mentioned its roast suckling pig in his novel The Sun Also Rises (definitely order it).
Parks
Madrid's parks are lush, beautiful, and big enough to get lost in. If you only have time to visit one park, make it Parque del Buen Retiro, referred to by locals simply as "El Retiro". In this 19th-century park, you can rent a paddleboat on the pond—called the "Estanque"—sit under the Monument to Alfonso XII, and explore the "Palacio de Cristal" or Crystal Palace, which often houses art exhibits. The nearby Palacio de Velázquez also features rotating exhibits of contemporary art (and has a bathroom if the need strikes).
If you're looking for an unforgettable sunset in the city, then head to the Temple of Debod perched on top of Parque del Oeste. This ancient Egyptian temple was originally erected near Aswan in the early 2nd century BC and was donated to Spain in 1968 as a sign of gratitude for the nation's help in saving the Abu Simbel temples. The lookout offers unmatched sunset views. In Parque del Oeste, you can also check out the Rosaleda, a rose garden, and the Teleférico—or cable car—which will take you over the Manzanares River and provide some great views of the city.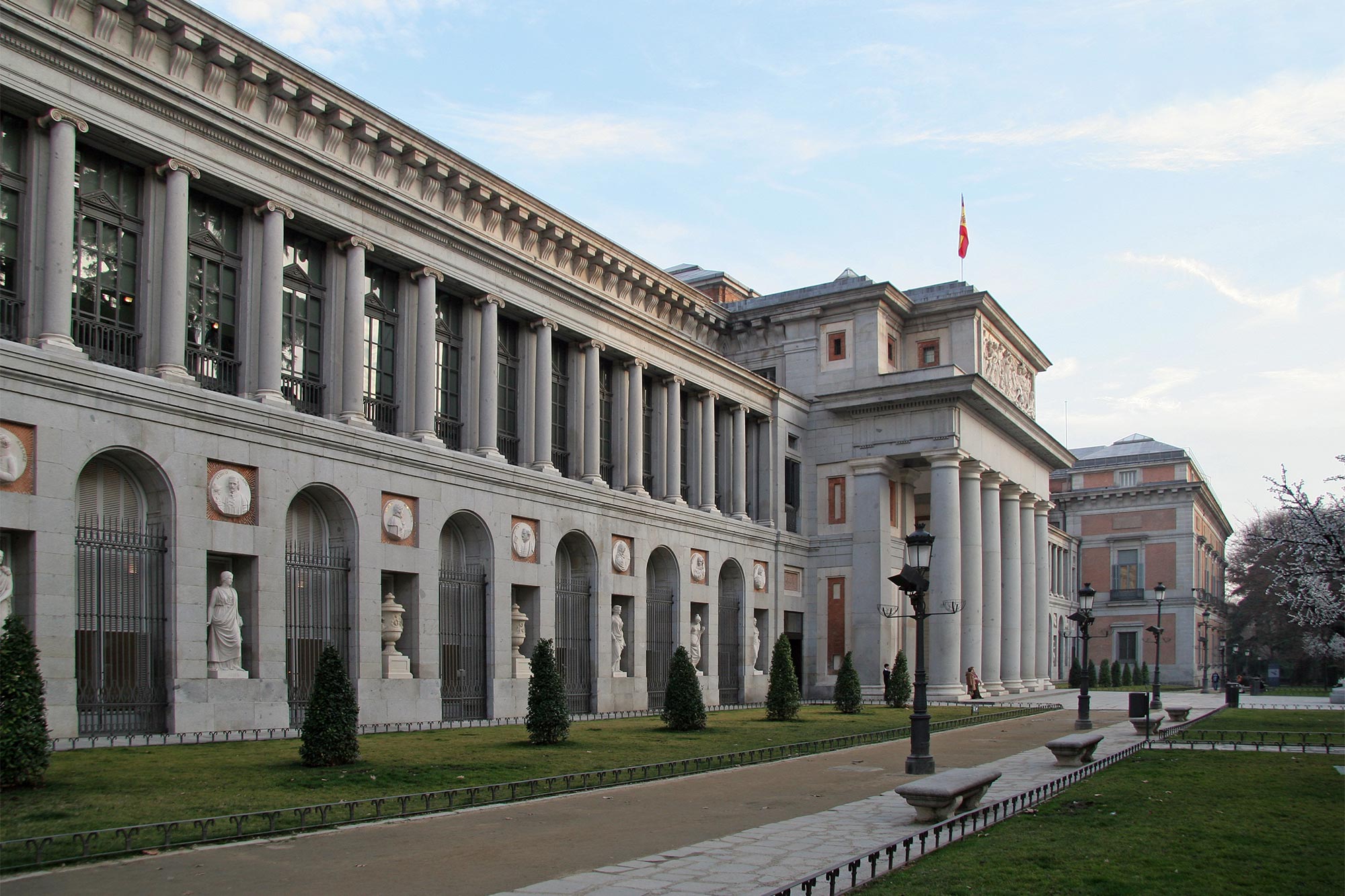 Museums
Madrid is also known for its world-class museums. The Museo Nacional del Prado is by far the most well-known, boasting classic works by Velazquez, Goya, El Greco, Rubens, Rembrandt, and more. You can easily spend at least two hours here, so give yourself some time to explore all the museum has to offer.
Down the Paseo del Prado street, you'll also find the Museo Nacional Centro de Arte Reina Sofia. Here you'll find a contemporary art collection featuring works by Dali, Picasso (including the massive Guernica) and Miro. Afterward, head to La Libre Café Lavapiés next door for some excellent hummus and to browse through some books.
Craving more art? Then look no further than the third museum that makes up Madrid's "Golden Triangle of Art", the Museo Nacional Thyssen-Bornemisza. This museum has a little bit of everything, featuring 13th to 20th-century European masterpieces, with pieces from the Renaissance to Pop Art. Its over 1,600 paintings once made up the second-largest private collection in the world after the British Royal Collection.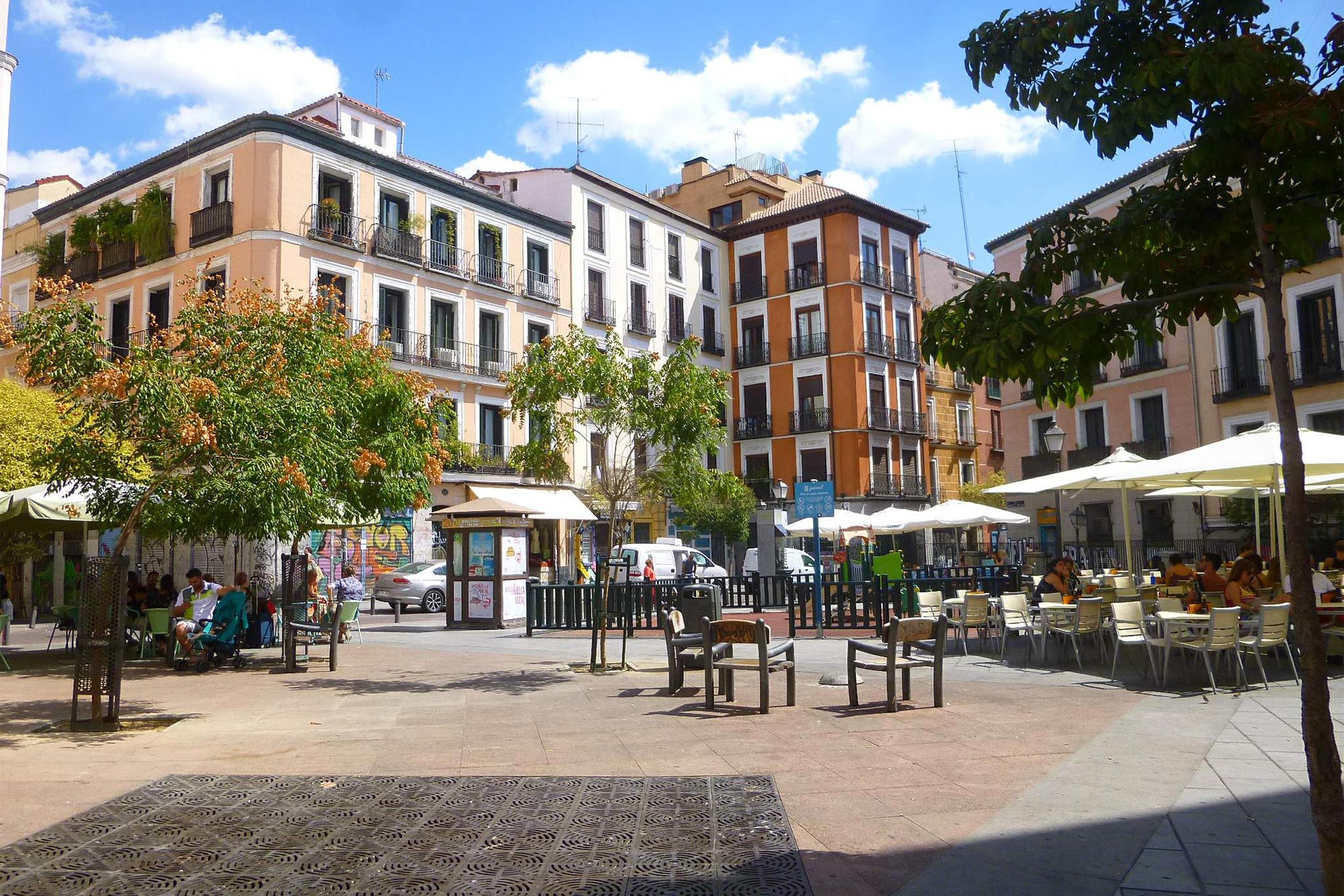 Not-to-Miss Neighborhoods
Now that you've seen some of the best sites Madrid has to offer, it's time to delve into the city the best way possible: by exploring its many neighborhoods.
Malasaña
Head here for loads of coffee shops, restaurants, and bars. We suggest stopping into Toma Café for a delicious cup of coffee, Carmencita Bar for an unmatched brunch, and Casa Camacho to try some vermouth and olives. For outdoor drinks and a very Malasaña vibe, don't miss Plaza del Dos de Mayo, Plaza de las Comendadoras, and Plaza Juan Pujol.
Chueca
The city's gay district, Chueca is a great place for dinner and to go out at night. Look no further than El Tigre for greasy, free tapas with every drink you order and Restaurante Bazaar for a delicious, sit-down meal. When you can't decide what to eat, head to Mercado San Antón for lots of food options and a rooftop bar.
La Latina
La Latina is best known for El Rastro, the street market that happens here every Sunday. From 9 am to 3 pm, explore thousands of stalls filled with everything from housewares to antiques, clothing, souvenirs, and more. After, head to the Plaza de Cascorro for some tapas.
There you have it! Now you can truly explore Madrid like only a madrileño/a would. ¡Que lo disfrutes tio/a!