It's not a vacation…it's living as a Digital Nomad.
With more people than ever working from home, a lot more people are thinking about finding a way to travel more while working. From doing it for a month on a roadtrip to a few months in a rented Airbnb to going fully into the Digital Nomad life, there are many ways you can live that "laptop lifestyle". We spoke to longtime digital nomads Becca and Dan of @halfhalftravel to learn more from the experts. 
Why did you decide to become digital nomads?
We both gravitated toward the decision of taking some time to explore the digital nomad lifestyle together because we didn't own property, have kids, or have many obligations at home (aside from a few upcoming weddings of good friends). It made it the ideal time for trying out this life choice. At the time of our jump into the digital nomad experience (together!), Dan was working as a freelance developer, but in-house for a client. I was working full-time at my employer of six years. We both wanted a bit of a change and a way to spice up our lifestyle, having lived in NYC for five or six years as professionals by that point and were ready for a change in scenery.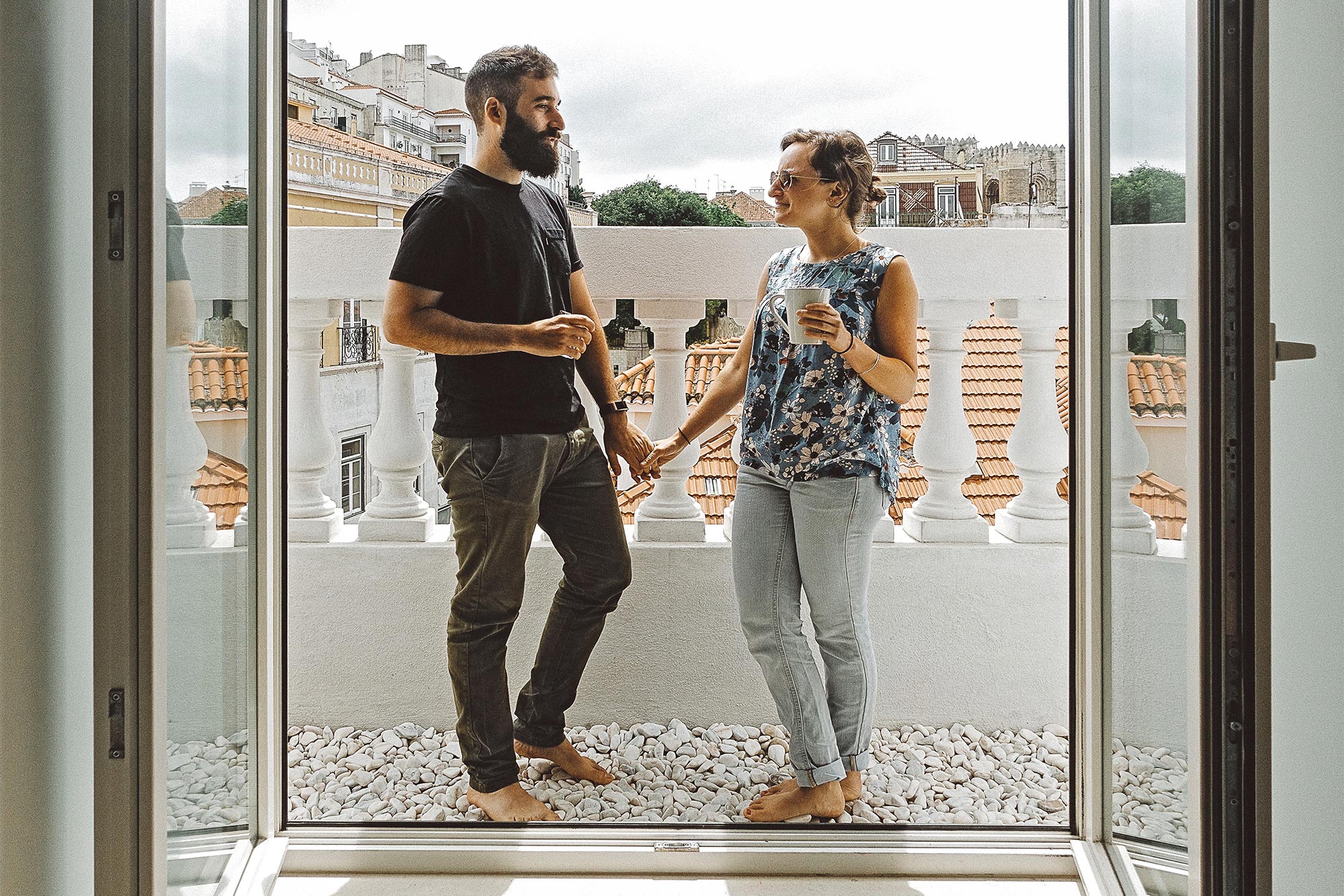 What are the things you need to figure out in order to become a digital nomad?
Dan's client said he could work remotely at fewer hours per week and so did my employer, which was the best-case scenario, so we got lucky. It's important to make sure you have the ability to do what you do remotely, either by asking your current job or by freelancing with remote clients. The next thing we had to figure out was what to do with our apartment. You can either get rid of your apartment altogether and sell your stuff or put it in storage (easiest) or find subletters/renters. We decided to leave in early June 2018 for "summer in Europe". We were luckily able to get one of my friends to live in our apartment for six weeks of the 2.5 months until the lease ended. We came back to NYC the week before our lease was up so that we could sell everything (easier said than done!) and have our backpacks ready for the next leg of our trip, which would be Latin America for fall and winter, on a 4-month program with the group remote work and travel program, Remote Year. (See more about that here.) Finally, you need to figure out the logistics to make sure you can work: travel insurance, an international phone plan, some emergency planning, health readiness, finances set, and maybe most importantly…a change in mindset. We detailed all our prepping here.  
What are the challenges of living as a digital nomad?
Everything from unstable WiFi to working out time zones and budgeting our travel. Unstable WiFi was something we experienced in apartments we stayed in, cafes we'd work from, and other places, too. The best WiFi was at coworking spaces, but if we weren't in a city for too long or weren't staying in an apartment close to one when we were traveling on our own, then we worked from cafes or from our accommodation. Other unrelated challenges came in the form of misconceptions about our choice to 'do the digital nomad thing.' A lot of our acquaintances from home thought we were on a really, really, really long vacation. That's because they didn't see the hours we spent behind our computers all day! There were also questions from family like, "So, when are you coming back?" and because our trip was open-ended, we said we didn't have an answer for that.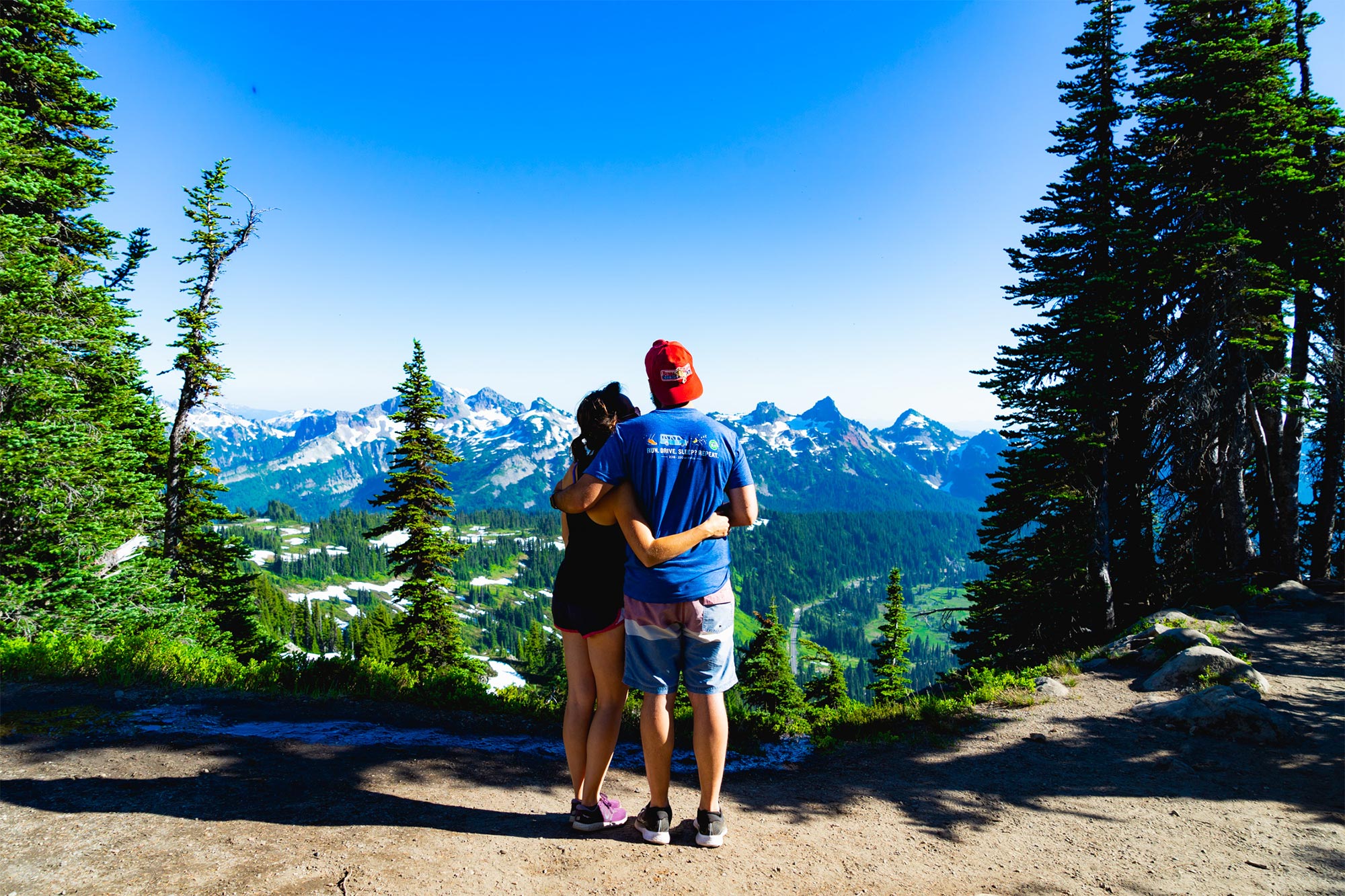 What do you love about being a digital nomad?
We got lucky and were able to create our schedules for the most part. We were able to make time to go sight-seeing or take a long weekend to visit a cool place, like trekking through rice terraces and visiting hill tribes in Sapa, Vietnam, from our base in Hanoi, Vietnam. Then, we were right back at our favorite cafes with fast WiFi, back at our virtual desks. What we loved most was a chance to see the world and experience it on mostly our own terms, for an extended period of time. Being a digital nomad, by definition, meant moving around a bit more than if we had taken jobs as expats that put us in a single city for a whole year (Becca has done that as well, in Shanghai, in her early 20s). We got to get familiar with a city, and then do it on repeat a few more times. 
What would your biggest advice be to someone who wants to become a digital nomad?
Biggest advice would be don't expect that things will fall into your lap if you choose to pursue a year or several months as a digital nomad. Many people have grand visions of 'leaving everything behind' and 'starting over,' but the truth is that lots of things from home will follow you around even after you leave–jobs, coworkers, relationships to work on, and lastly, finances. Leaving home won't solve any of these things unless you put work into them, and work won't fall into your lap just because you're in Mexico, or Spain or Vietnam. You have to put your best foot forward and work toward everything — maybe even be more proactive than before. Aside from all that, don't be afraid! The worst you can do is come back home, right?