Why you should check out this less-touristy gem of a town
The Road Less Traveled series hopes to highlight lesser-known destinations across the globe where curious travelers can discover off-the-beaten-path towns, sites, food and fun. 
Many people are familiar with the Mexican coastal towns of Cabo San Lucas, Tulum, and Puerto Vallarta–and may have even traveled to the bigger cities of Oaxaca and Mexico City–but what about the smaller, lesser-known towns that are just as culturally rich?
Enter San Cristóbal de las Casas, a quaint town situated in the heart of Chiapas, the southernmost region of Mexico that borders Guatemala. Chiapas is known for its textiles, chocolate, coffee, and rich cultural history (including the Zapatistas). Come here to be immersed in a completely different side of Mexican culture, one where the locals still wear traditional dress (like the flower-embroidered ponchos for men and capas, or capes, for women) and speak indigenous languages like Tzotzil (Tsotsil) and Tzeltal (Tseltal).
Do we have you convinced you should add this to your list yet? Let's dive into what you should expect when traveling to this delightful gem of a town.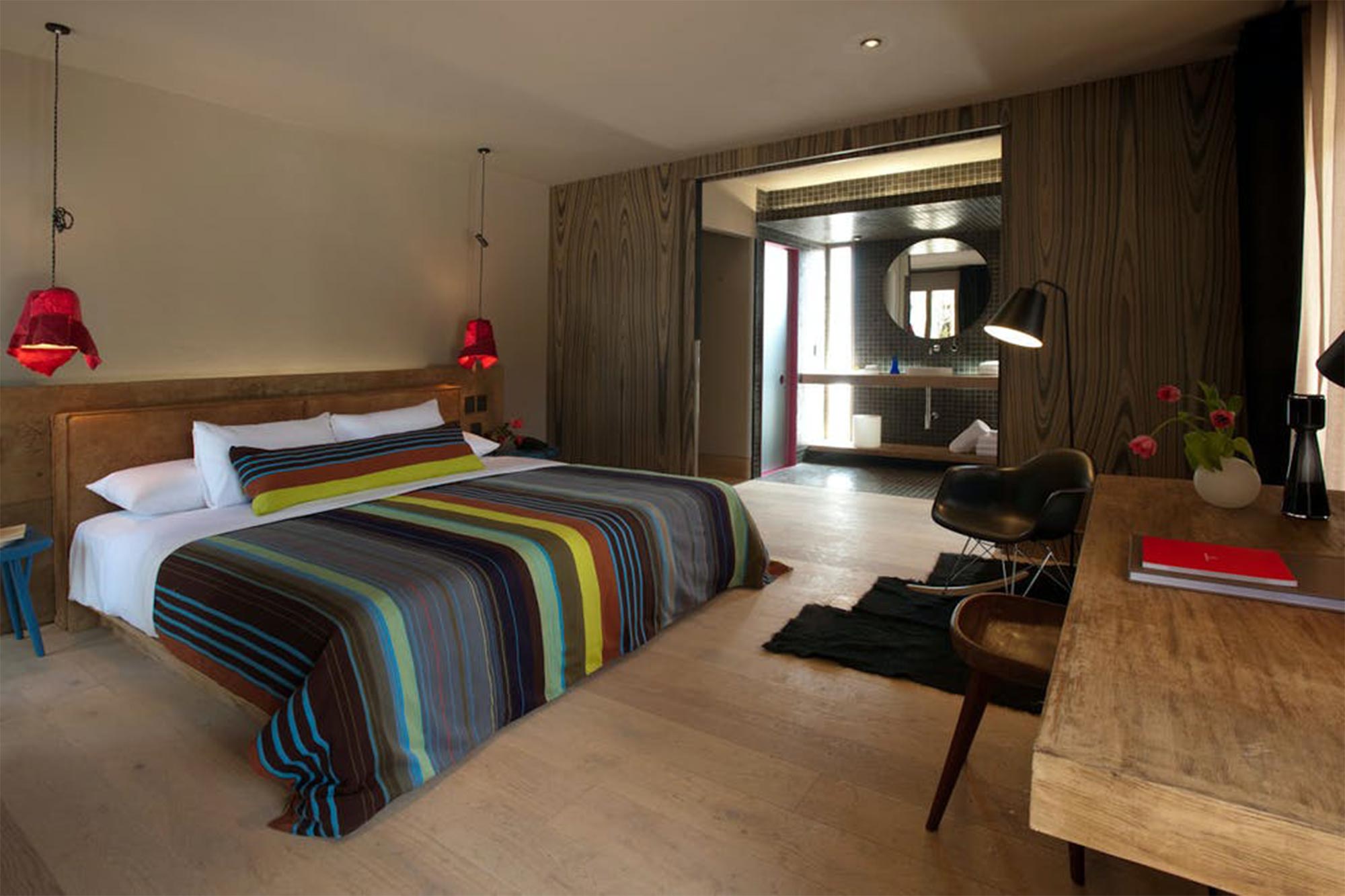 Arrival & Accomodation
In order to get to San Cristobal de las Casas (San Cris for short), you'll need to fly into Tuxtla Gutiérrez. Upon arrival, you can take a 1.5-2 hour shuttle ride to San Cris—the actual travel time will depend a lot on the weather and the traffic, as much of the route is a single-lane highway.
Where should you stay? If you prefer your own accommodations, Casa Lily and Kukul'ik are highly-rated Airbnbs. The former is a 1-bed, 1-bath apartment located in a calm residential area on the edge of downtown; the latter is a 2-bed, 2-bath apartment with a private terrace in the city center. If you prefer a hotel, check out Suculenta Hotel Boutique for fun, colorful rooms, an awesome rooftop terrace, and a great onsite bar and restaurant, or Hotel Bo for a more luxurious hotel experience with an upscale onsite restaurant and the Ninab Relax Room.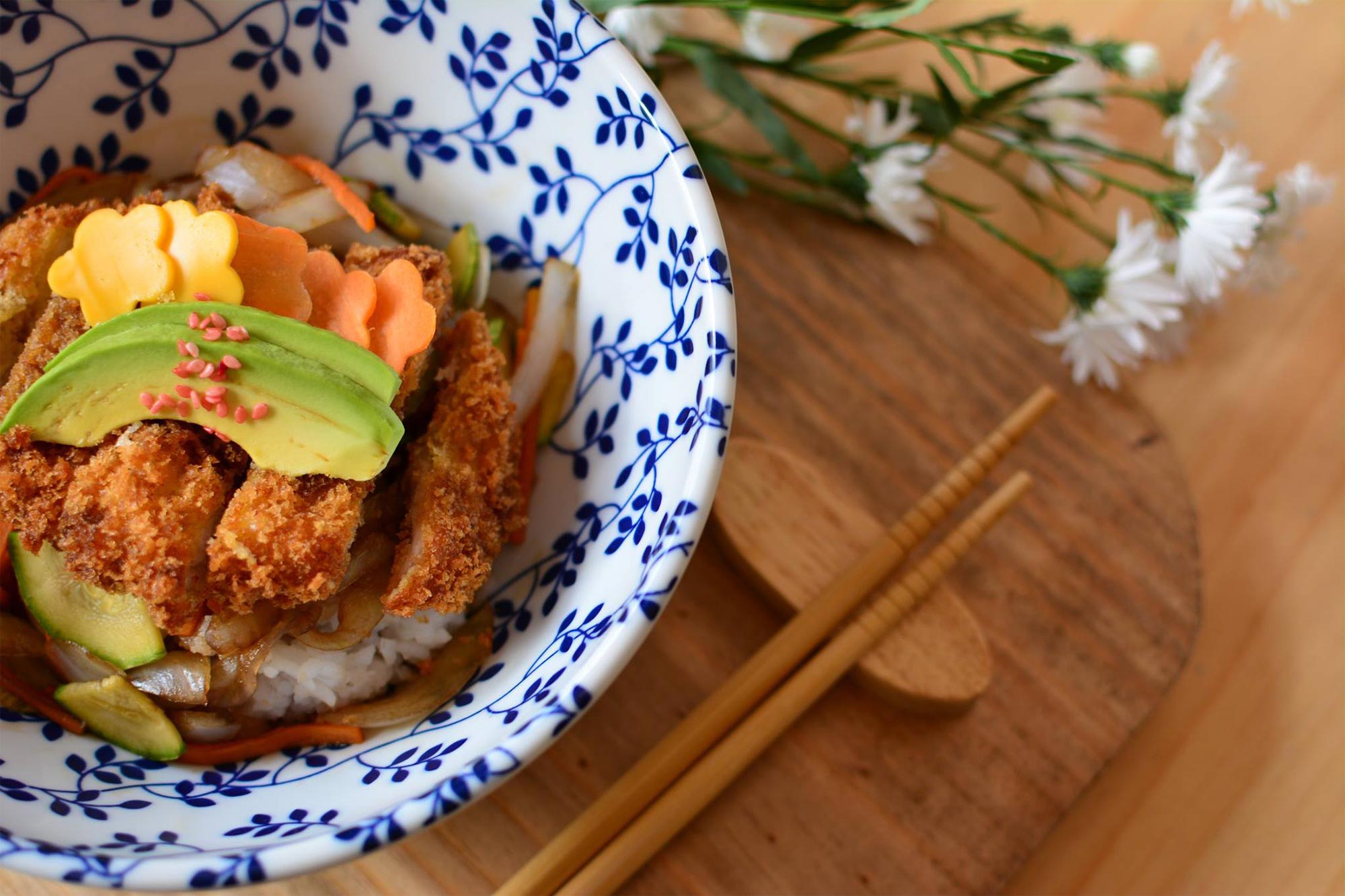 Food
We're not gonna lie—if you're familiar with the out-of-this-world food scene in either Oaxaca or Mexico City, San Cris is not quite there yet. Here, it takes a little digging to find good food. For unparalleled Yucateca food, including a delicious breakfast, look no further than La Peregrina Cocina Yucateca and make sure to order the cochinita pibil. For scrumptious pasta dishes, head to Cocoliche, and for some of the best Korean food you'll find arguably anywhere, you can't miss Casa de Ahn (order the cold berry boba latte and the fried chicken ramen). For breakfast, check out the hip Frontera, and head to the local chain Cacao Nativa for a frappe tascalate: a prehispanic spice mixture of cacao, maiz, and achiote. Last but not least, make sure you try pox (pronounced "poshe"), the local liquor commonly used for ceremonial purposes.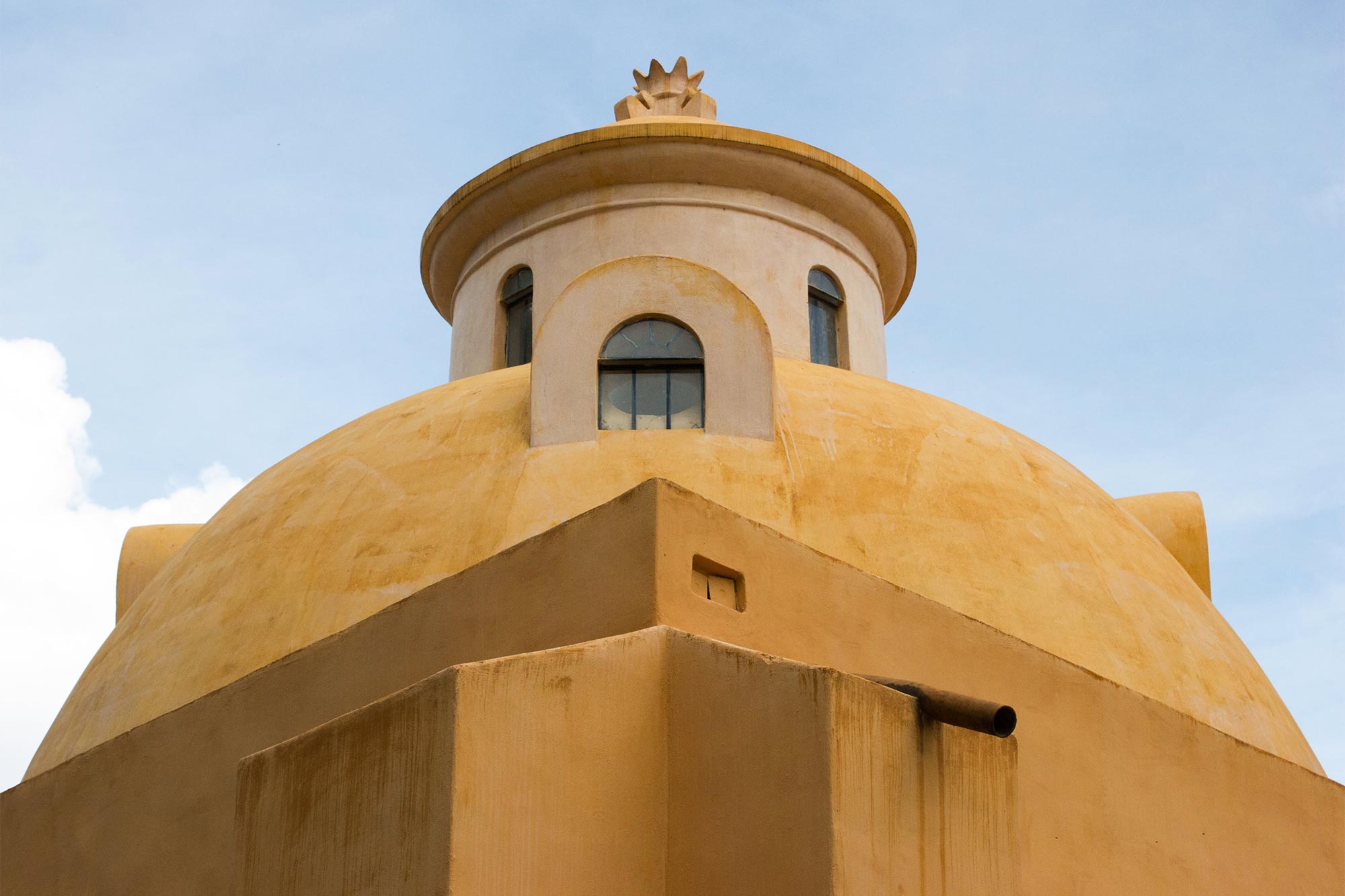 In-Town Activities
San Cris is a fairly small town, but there's still quite a bit to see and do. For your first day of exploration, we suggest you take a free walking tour to get the lay of the land. During this approximately 2-hour tour, you'll visit local markets (like our personal favorite Mercado de la Caridad y Santo Domingo), check out street art, learn about the history of the town and region, and find out your tour guide's favorite spots. For a beautiful garden, the Casa Corazon de Jade is a lovely little refuge in the middle of the city, and if you're a fan of orchids, look no further than Orquídeas Moxviquil, a botanic garden home to rescued orchids and other native plants to Chiapas located about a 30-minute walk from the city center. For great views of the town, head to the Iglesia de Nuestra Señora de Guadalupe and/or the Iglesia de San Cristobalito.
Last but not least, if you need to work while visiting, check out the Centralita coworking space—their 'Cowork Cerillo' has a beautiful garden and treehouse—and if you need to move your body, head to Ananda Yoga Center.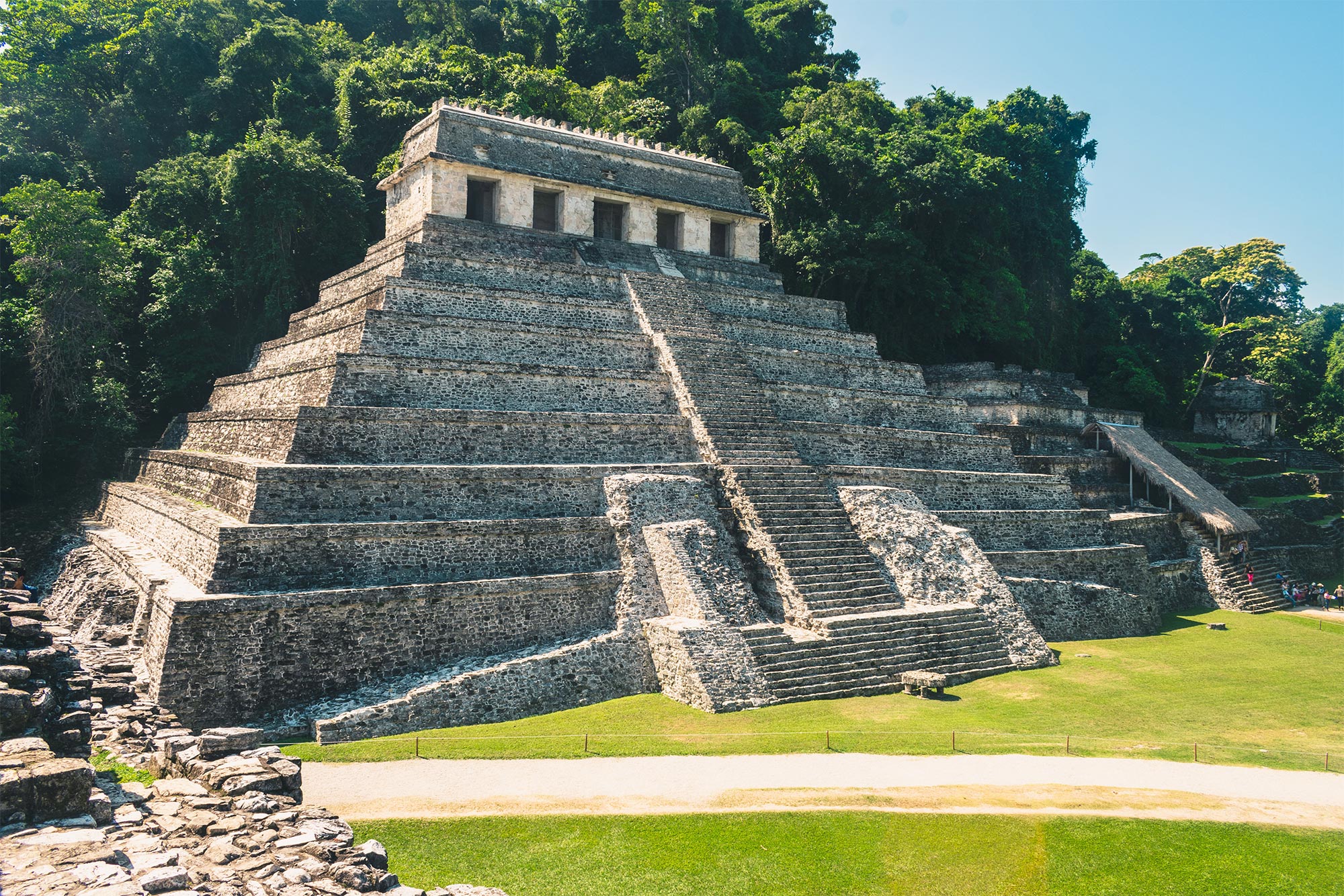 Nearby Sightseeing
The beauty of San Cris is that it's the perfect hub to call home while you explore the nearby natural wonders of Chiapas. First and foremost, don't miss Cañón del Sumidero. This canyon began forming 136 million years ago and is home to many indigenous plant and animal species. Grab one of the many tours that leave from San Cris (we suggest Jungle Tours, but book in person; the online fees are sometimes 3-4x the price you pay at the office). El Chiflón is another beautiful natural spectacle. This series of waterfalls tumbles over rocks into pools where you can swim. We suggest hiking up to the top first and then taking a dip on your way back. If you want to see some ruins, you can also check out the ancient Mayan city-state of Palenque, about 5-7 hours outside of San Cris. For outings a little closer to home, check out the town of San Juan Chamula for an awesome weekend market and an unforgettable church, one of the last that practices indigenous rituals alongside Catholic observances (Pro Tip: Photos aren't allowed inside, so try to absorb this once-in-a-lifetime experience as much as you can while you're there). And, for a textile experience unlike any other, head to Zinacantán. Both pueblos are about a half-hour outside of San Cris by combi (shared minibus).
Whether you have a weekend or a month in San Cristobal de las Casas, it is sure to delight and surprise you. Take advantage of its proximity to nearby natural wonders, and indulge in all the chocolate and coffee you can while there! Trust us, you'll miss it once you're gone.