Navigate the Big Apple and save some of our favorite ideas
There is so much to do in New York City and yes, maybe we're a little crazy to tackle it in just one post. But with the city reopening and as one of the greatest cities in the world, now's the time to explore all NYC has to offer. By no means is this all-encompassing, but today we wanted to give you things we love doing over and over, from favorite restaurants to little adventures both locals and out of towners will enjoy.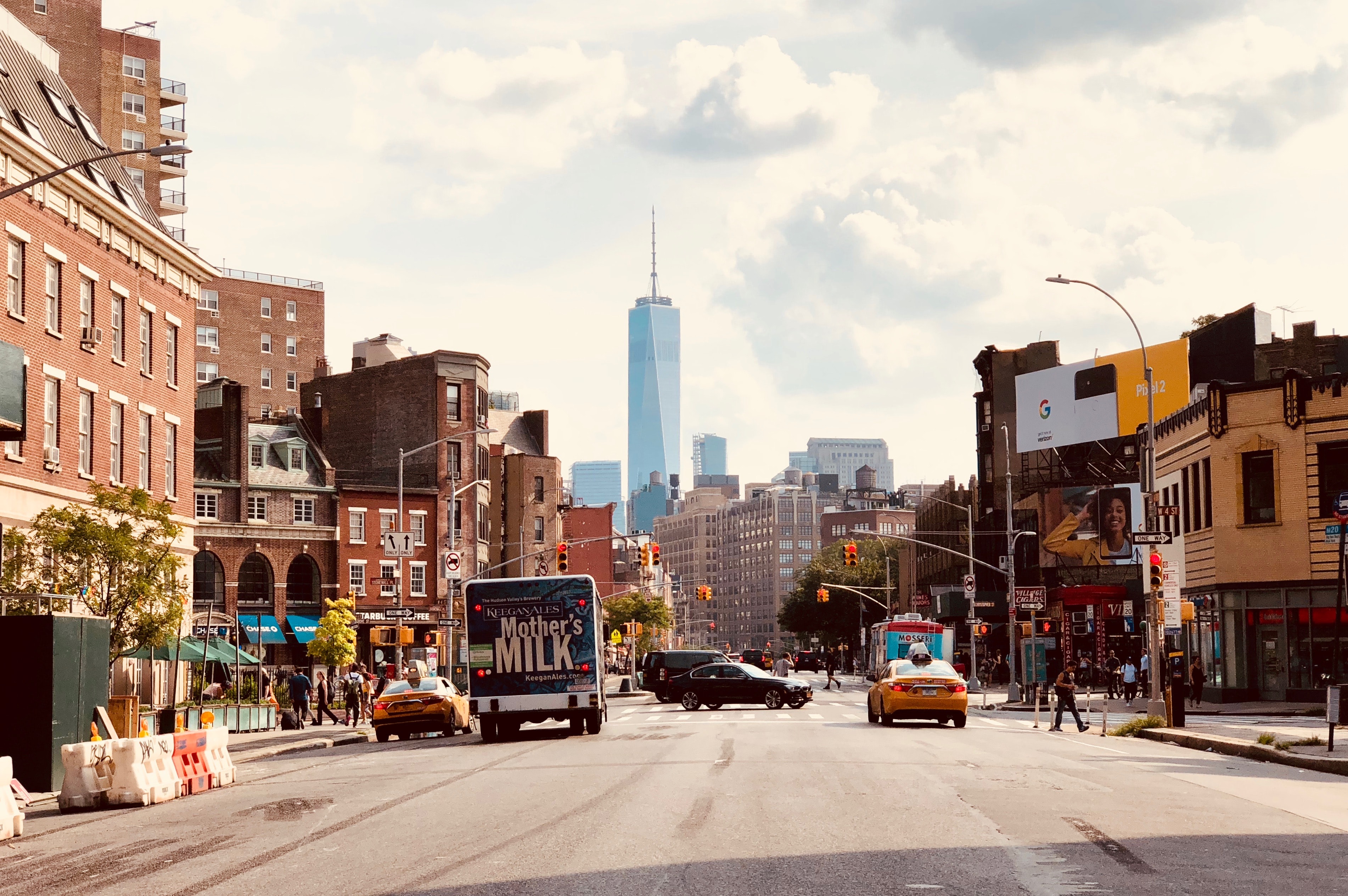 Manhattan West
There are so many incredible restaurants in the West Village, but we find ourselves going back to Cafe Cluny, a delightful bistro that has been a staple in the neighborhood for ages. You'll also find us returning to Morandi for its delicious Italian food and lively atmosphere that make it perfect for groups. For something a little different, sip on some bubbles at Air's Champagne Parlor, a fun and luxe lounge, before heading downstairs to Tokyo Record Bar where you'll feel transported to Japan with inspired Japanese food paired perfectly with a vinyl playlist. Later in the night, you can head over to Marie's Crisis to sing some show tunes and you might even catch a Broadway star or two there on their night off (pro tip: it's cash only and you'll want to bring a stack to tip the pianist if you want them to play your requests). No matter the season, taking a stroll on the High Line is always pleasant. It's a great way to get some city and river views in as you admire all the art and vegetation on this aboveground railway line-turned park. If you really want to feel transported out of the city, head further uptown to the Cloisters, a Met Museum in Fort Tryon Park that focuses on Gothic and Medieval art and makes you feel like you're in a European church ground. Finally, we love Sleep No More, an immersive theater experience we would do time and time again (*note: performances are closed due to COVID and theaters aren't expected to open until fall). When the show ends, you can catch nighttime city views at their beautiful rooftop bar Gallow Green. 
Manhattan East
We find ourselves over at Cafe Mogador when we're on the East Side (pro tip: there's one in Williamsburg too) for inspired Moroccan and especially for brunch, or Pylos for incredible and elevated Greek. Or for something a little less fancy don't miss Prince Street Pizza or some Jewish comfort food at Russ & Daughters (note: both are currently takeout only). Head over the Flatiron for one of New York's newest cultural attractions, the Fotografiska, Sweden's famed photography museum now with an NYC location (note: you must book timed tickets in advance). While we're on the topic of museums, head downtown to The Tenement Museum, and see what it was like for 19th-century immigrants to live here (and it has a great gift shop). For a fun nighttime show, check out some nightly burlesque over at The Slipper Room.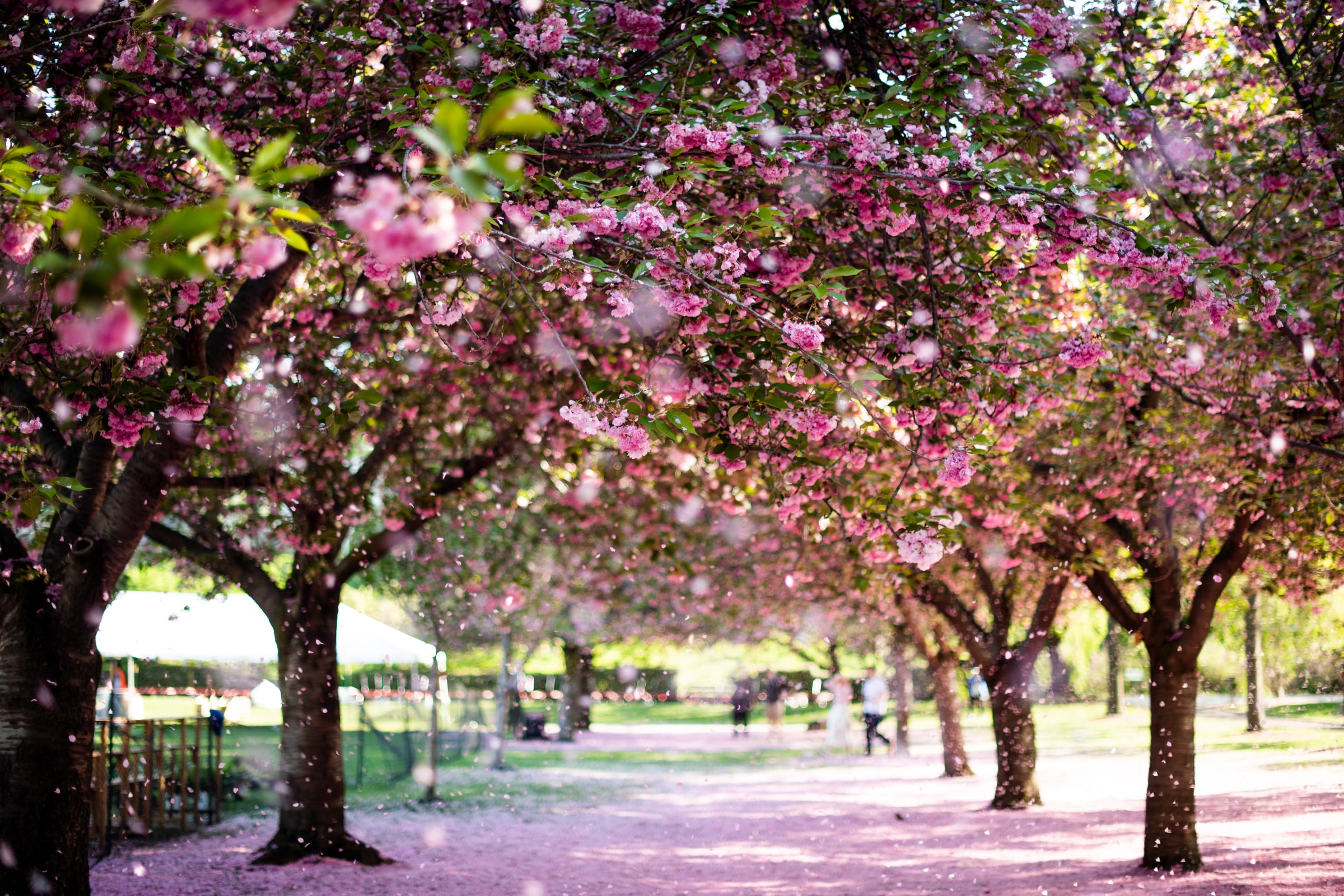 Brooklyn
Paulie Gee's pizza is a must when you're in Brooklyn and we'd argue it's the best slice in New York. Or for more fancy Italian, we love Frankies 457 Spuntino. We'd also be remiss not to mention Peter Luger Steakhouse (pro tip: truly for meat-lovers only so if you like raw veggies, don't venture here), a Brooklyn classic since 1887 (pro tip: order the bacon and also bring cash or debit card as they don't accept credit cards). For some off-Broadway entertainment, the Brooklyn Academy of Music or BAM always has incredible programming from music to film to theater to dance. For more great plays, St. Ann's Warehouse always has excellent shows, located right under the Brooklyn Bridge. If you're feeling like you want to get cozy at the movies, Nitehawk Cinema (both in Prospect Park and Williamsburg) always has new features and classics playing at their full-service movie theater that serves excellent food (pro tip: go for the loaded tots). Brooklyn Brewery always has something fun going on, whether it's bowling or live concerts or simply taking a tour of their microbrewery and trying some of their brews. Finally, we love strolling Prospect Park, which often gets forgotten by tourists because of Central Park, but it's a huge park that you can explore. It's also right next to the Brooklyn Botanic Garden, which is particularly stunning in the spring during cherry blossom season. 
Queens
Don't rule out Queens! There's some great food and finds over in this less-traveled borough.  We think Bahari Estiatorio is some of the best Greek around and the same goes for District Saigon for Vietnamese and I Am Thai for Thai in Sunnyside. We love visiting the Museum of the Moving Image (note: book a timed-entry ticket in advance) for some interactive cinema history right near the famed Kaufman Astoria Studios. Queens is also home to a lot of New York's best breweries, our favorite being SingleCut Beersmiths for its great brews, outdoor seating and live music. Head to Gantry Plaza State Park in Long Island City if you're looking for killer views of the Manhattan skyline and snap your pic at the famed Pepsi-Cola sign.
Returnable Restaurants
There is so much good food in New York that we wanted to be sure to tell you all of our favorites that we'd go back to again and again. Bon appetit!