Paris for the 1st Time: 3 Day Itinerary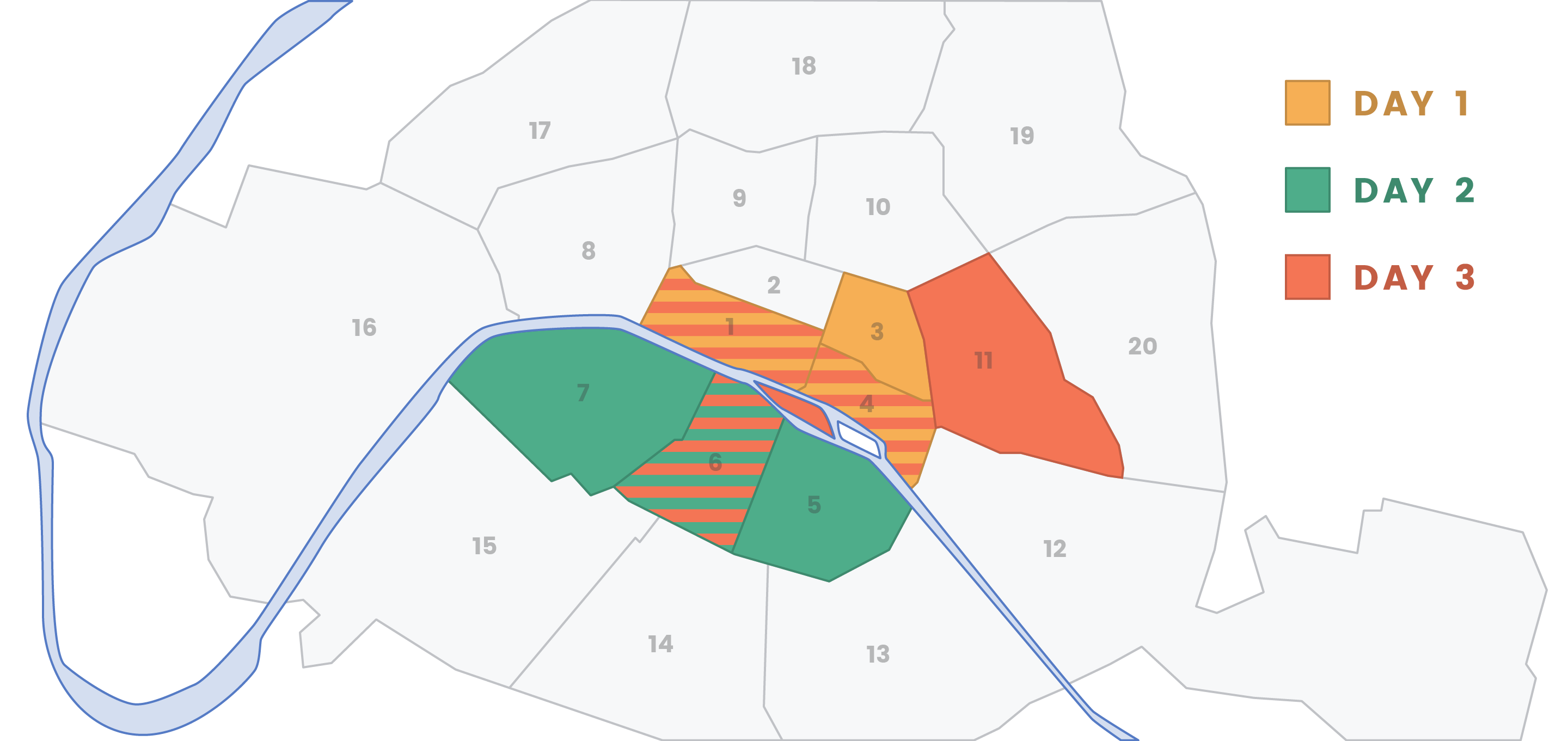 You're finally doing it--you're going to Paris for the first time! With its world-class museums, incredible food, and beautiful architecture, no doubt you've been dreaming of sipping champagne by the Seine and strolling the streets looking for hidden treasures and experiences. With 20 arrondissements, each with its own character, you simply can't do it all in just a few days. Still, a few days gives you enough time to glimpse the Eiffel Tower, eat a croissant, and explore some of our favorite neighborhoods. Here's a three-day itinerary to get you started and give you just a taste of experiencing the city of lights and the best it has to offer.
Stay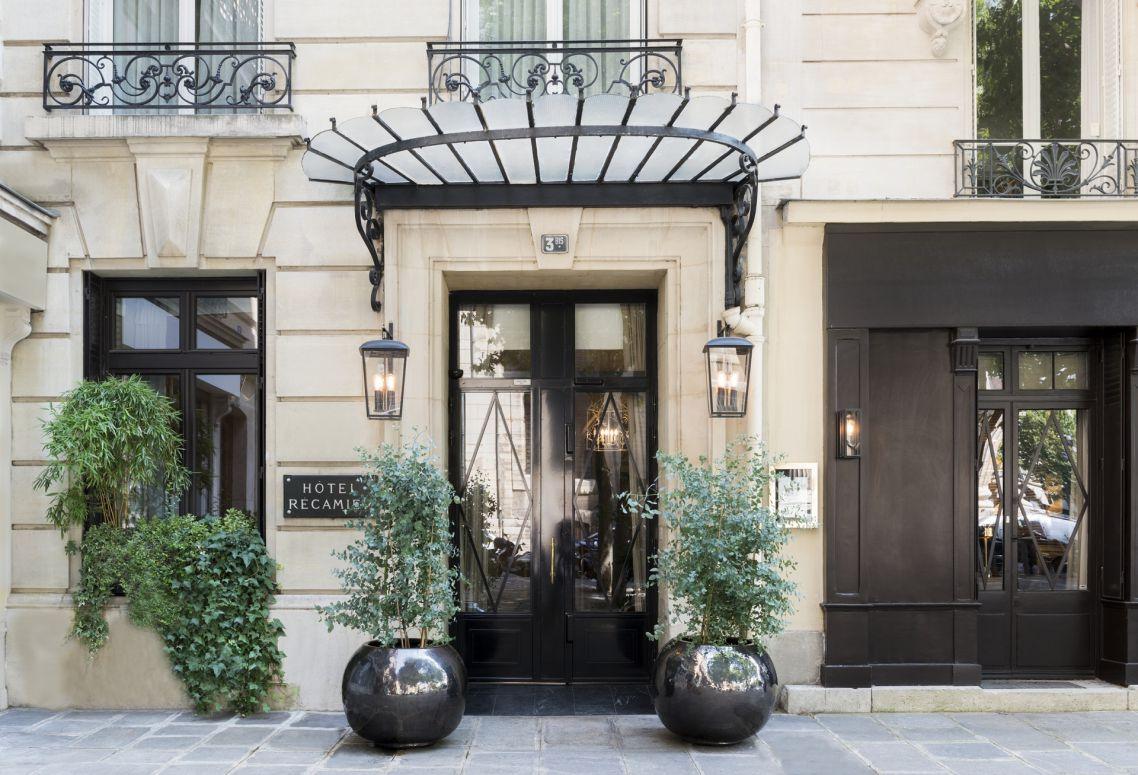 Hôtel Récamier
3B Pl. Saint-Sulpice, 75006 Paris, France

We love staying in Saint Germain not only for its old, windy streets, great shopping, and vibrant atmosphere but also because it's in a central location. If you need an idea for where to stay, we love Hôtel Récamier. Nestled behind trees in a plaza just across from Église Saint-Sulpice, this adorable six-story townhouse blends eco-chic, with earthy tones and contemporary design to provide a welcoming respite from the city streets.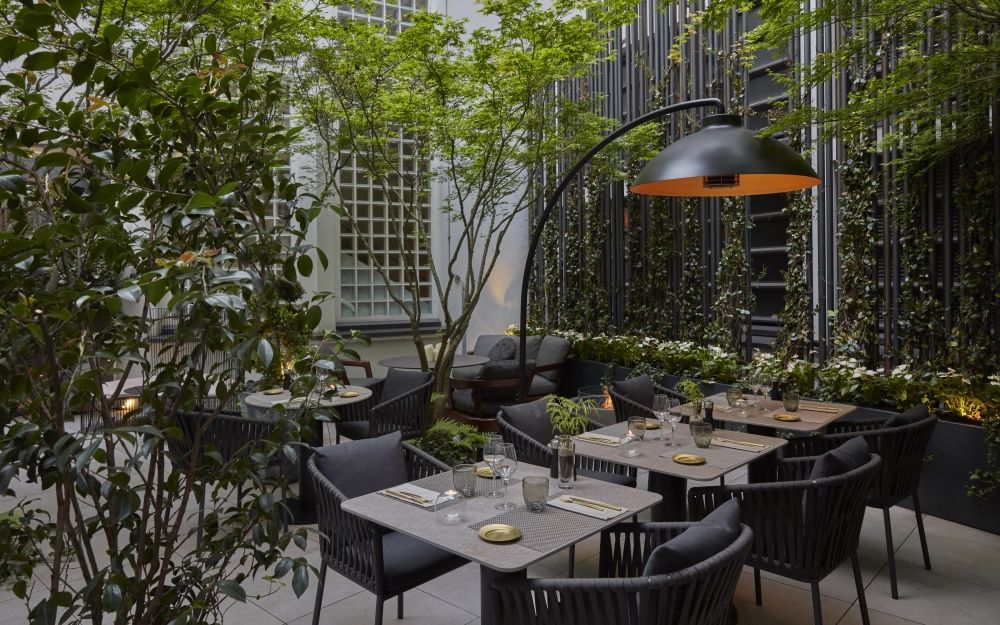 Hotel Le Cinq Codet
5 Rue Louis Codet, 75007 Paris, France

Housed in the former France Telecom building in the 7th arrondissement, this gem of a hotel opened about 5 years ago, displaying a casual elegance and unique artsy style to its rooms. What we loved most was the courtyard restaurant which creates an oasis in the center...and the courtyard hot tub! The location is perfect for visiting the sites, as it's close by Hôtel des Invalides, Musée de l'Armée, and Musée Rodin, and just a short walk to the Eiffel Tower.
Day 1: The Right Bank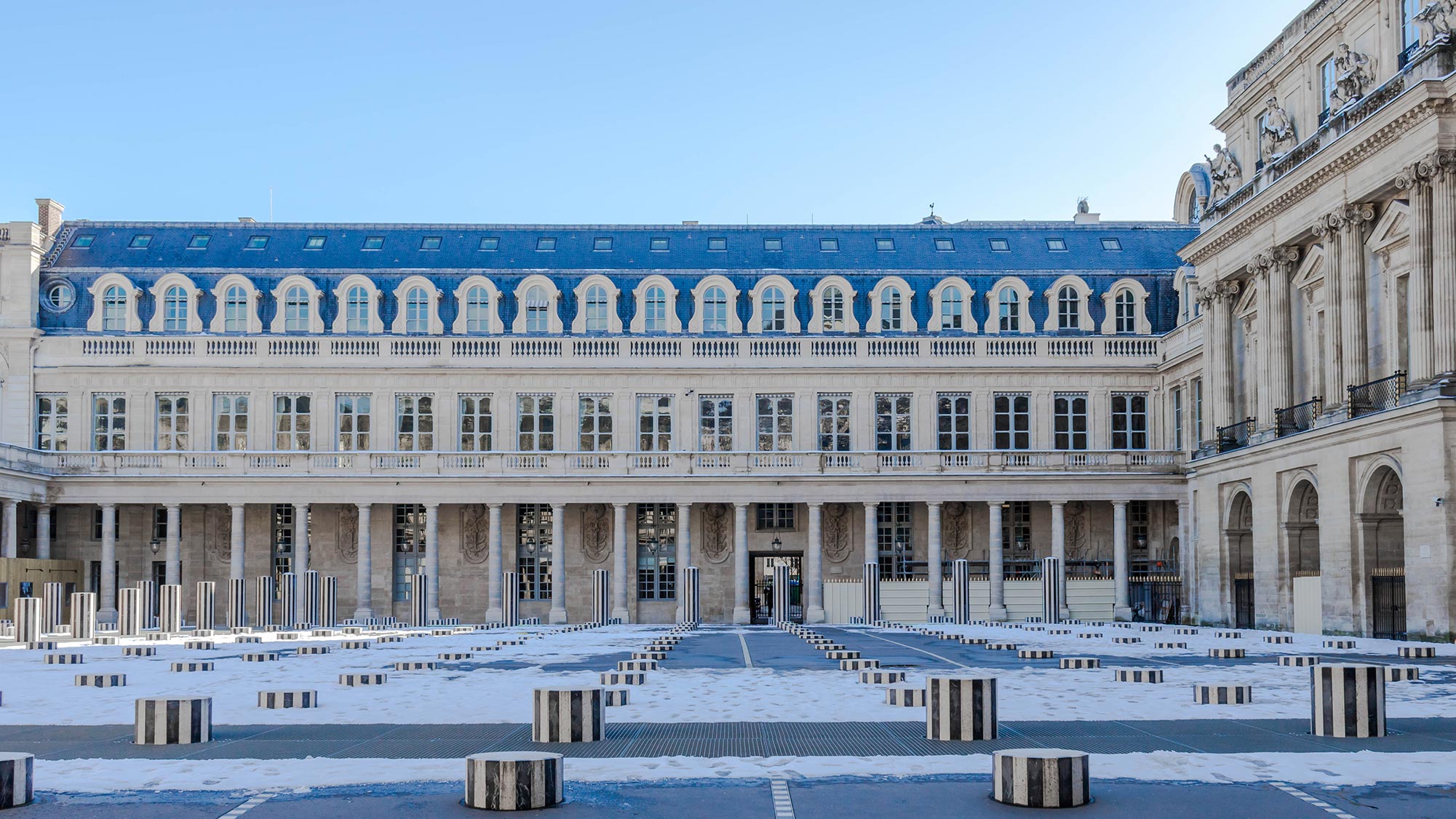 Morning
Most flights into Paris arrive in the morning so you can taxi or train into the city, drop your bags at your hotel and be ready to go by 10 am. Spend the first day on the right bank. Start by wandering the breathtaking Le Palais Royal and Tuileries Garden . We especially enjoy Daniel Buren's striped columns in the courtyard. For some reason, it reminds us of Alice in Wonderland. Grab a quick café au lait and then you're ready for your first Parisian cultural adventure right next door: the Louvre Museum ! You could spend days and days here, so take an expert-led tour, like those by Paris Muse, or pick just a couple galleries to explore.
Afternoon
After the Louvre, grab a quick croque monsieur to-go over at Gosselin and then head to the Place des Vosges to enjoy the view, rest your feet, and have a refreshing Aperol Spritz on the plaza.
Evening
End the day wandering the streets of the Marais neighborhood. They remind us of the Paris of old and the neighborhood is known for its killer boutique shopping. Stay for dinner over at Breizh Café for a scrumptious savory crepe.
Day 2: The Left Bank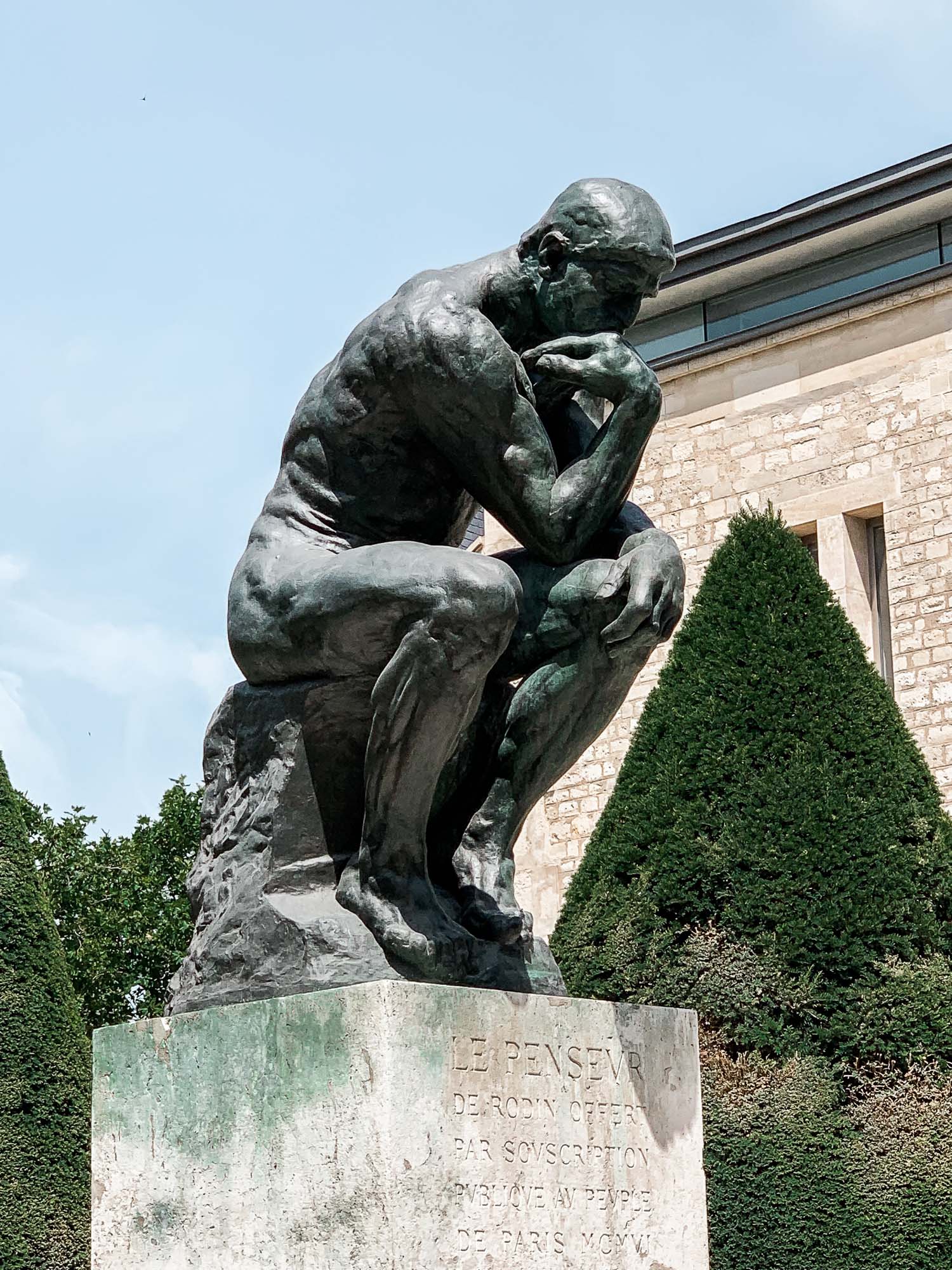 Morning
Start the morning at a local boulangerie for a very Parisian breakfast: a croissant & café. Croissants are often made all day long and continually come out fresh from the oven so you'll get the perfect combination of crispy, flaky crust and mouthwatering buttery flavor with millions of layers. Grab a café too (which is espresso), a noisette (which has a bit of warm milk), or a café crème (an espresso with a lot of foamy milk). Get to the Eiffel Tower Eiffel Tower at around 9 am or 10 am and book tickets in advance for this time -- early morning means avoiding the crowd and the heat. If you are indeed staying in Saint Germain, you can simply walk there. Next, head over to the Musée Rodin , famous for the sculpture garden.
Afternoon
Grab lunch near the Rodin at Le Petit Cler . It's a casual meal at a traditional French cafe on a pedestrian only local street where you can enjoy a tartine (open faced sandwich) on Poilane sourdough bread. Don't forget dessert! You can't leave Paris without trying a little chocolate. Boutique Pralus Paris Cler is just down the street where they make their own chocolate and own a cocoa bean plantation in Madagascar. Also try their infamous Prauline (almond and hazelnut pralines in brioche dough). If you're feeling up for up, head on over to the Musée d'Orsay building, a beautiful museum in an old train station housing some of the most famous impressionist paintings in the world like Van Gogh's Starry Night. If you have time (or you'd rather skip the museum), spend the rest of the afternoon wandering the Latin Quarter. You can check out the Sorbonne Université or pop into the famous Shakespeare & Company bookstore.
Evening
Spend your evening strolling around the dreamy and old streets of Saint Germain and enjoy a delicious dinner at either L'Avant Comptoir and Restaurant Joséphine Chez Dumonet and get a traditional French dish, like roasted chicken or boeuf bourguignon.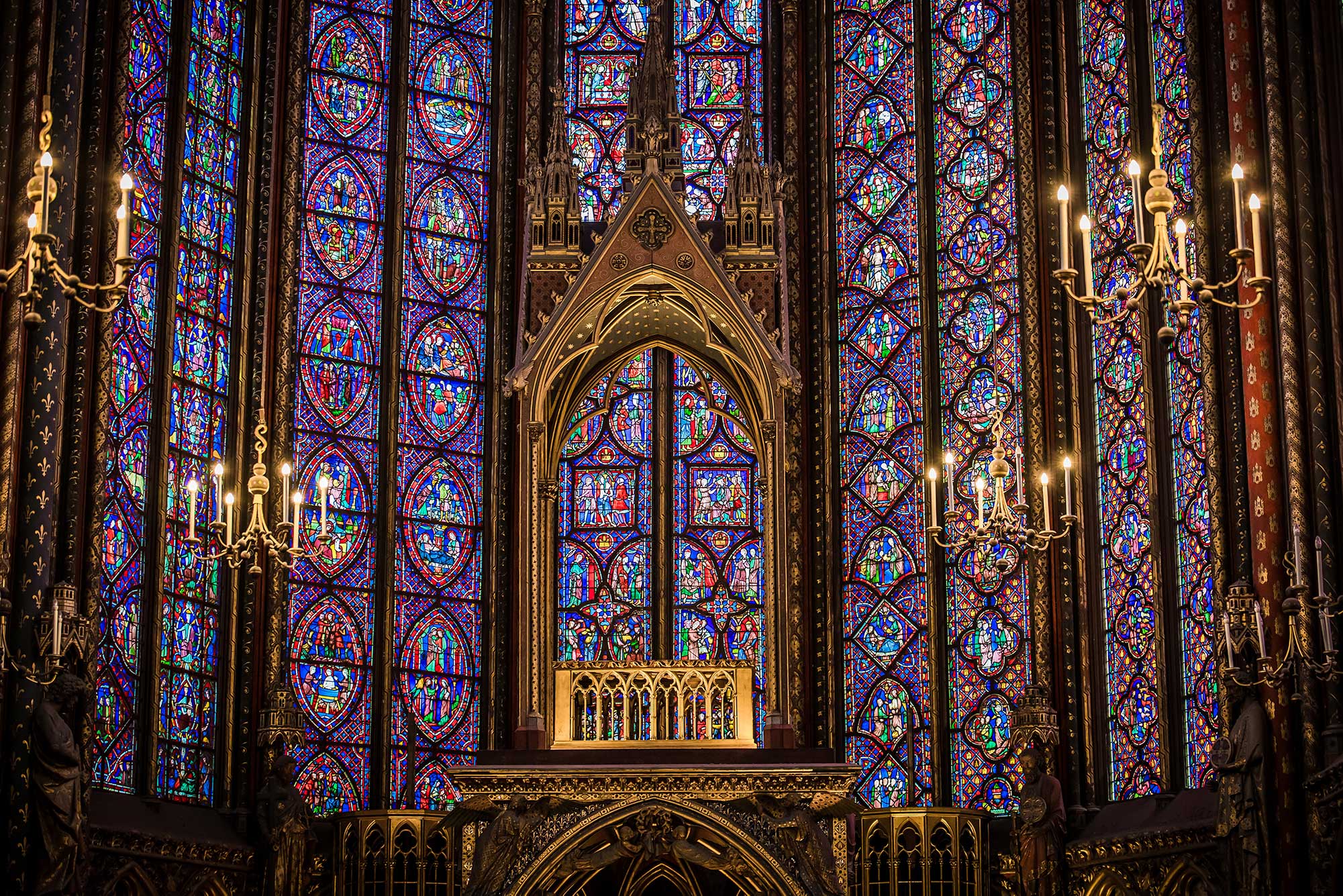 Day 3 - Central Paris
Morning
Move a little slower on this your last day. Start your morning with a tour of Sainte-Chapelle (an impressive gothic, royal chapel) and walk by Cathédrale Notre-Dame de Paris (as it's being restored, you can't go in, but you'll want to be sure to see it).
Afternoon
Grab lunch at Boulangerie Poilâne or a crepe on Île de la Cité (most Parisian crêpes are buckwheat which is gluten free). Wander to Saint Germain de Pres top check out Paris's oldest church with the same name, and for a bit of shopping. If you missed the Musée D'Orsay on your jam packed day 2, it's not far from here either. Take an afternoon break over a glass of champagne. Le Germain has very French outdoor seating facing out toward the sidewalk, perfect for people watching.
Evening
End your day with a nice dinner at one of Paris's most recommended restaurants like Le comptoir or if it's too crowded, there are many other delicious French options in the 11th for you to enjoy, like Le Châteaubriand , Restaurant Au Passage , Bistrot Paul Bert , or Septime .
{$section.image}
{$section.placeName}
{$section.address}
{$section.addressNotes}
{$section.description}
Saw this interesting article on Portico and wanted to share it with you:
{$section.title}
{$section.content}