C'est tres bon! Can't-Miss Parisian Foods
They say you can't have a bad meal in Paris. There are so many delicious things to taste and savor that one of the main reasons to visit Paris is the food. Here are the top delicious specialties you won't want to miss.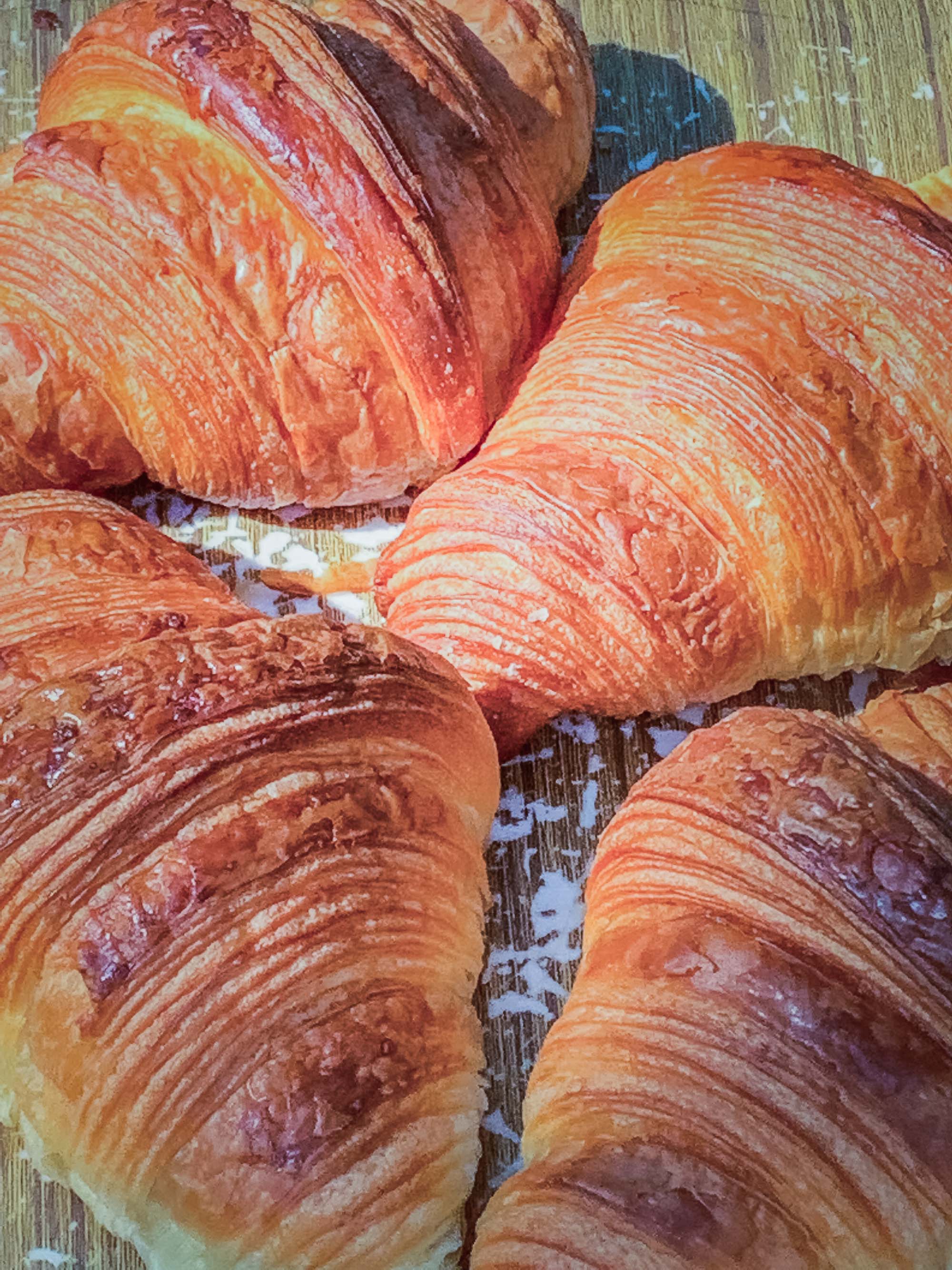 1. Croissants
A croissant is the heart and soul of French pastry. It's flaky, airy, buttery, melt in your mouth deliciousness. You haven't had a croissant until you've had one in Paris. Savor each bite as croissants take hours to make – you have to roll and rest the dough six times to create those layers! The most special place for a croissant is your neighborhood boulangerie. The smaller, the better and they'll be made fresh every day. Be sure to go first thing in the morning--they may be sold out by noon. Morning #2? Try out a pain au chocolat and discover that chocolate really is ok for breakfast.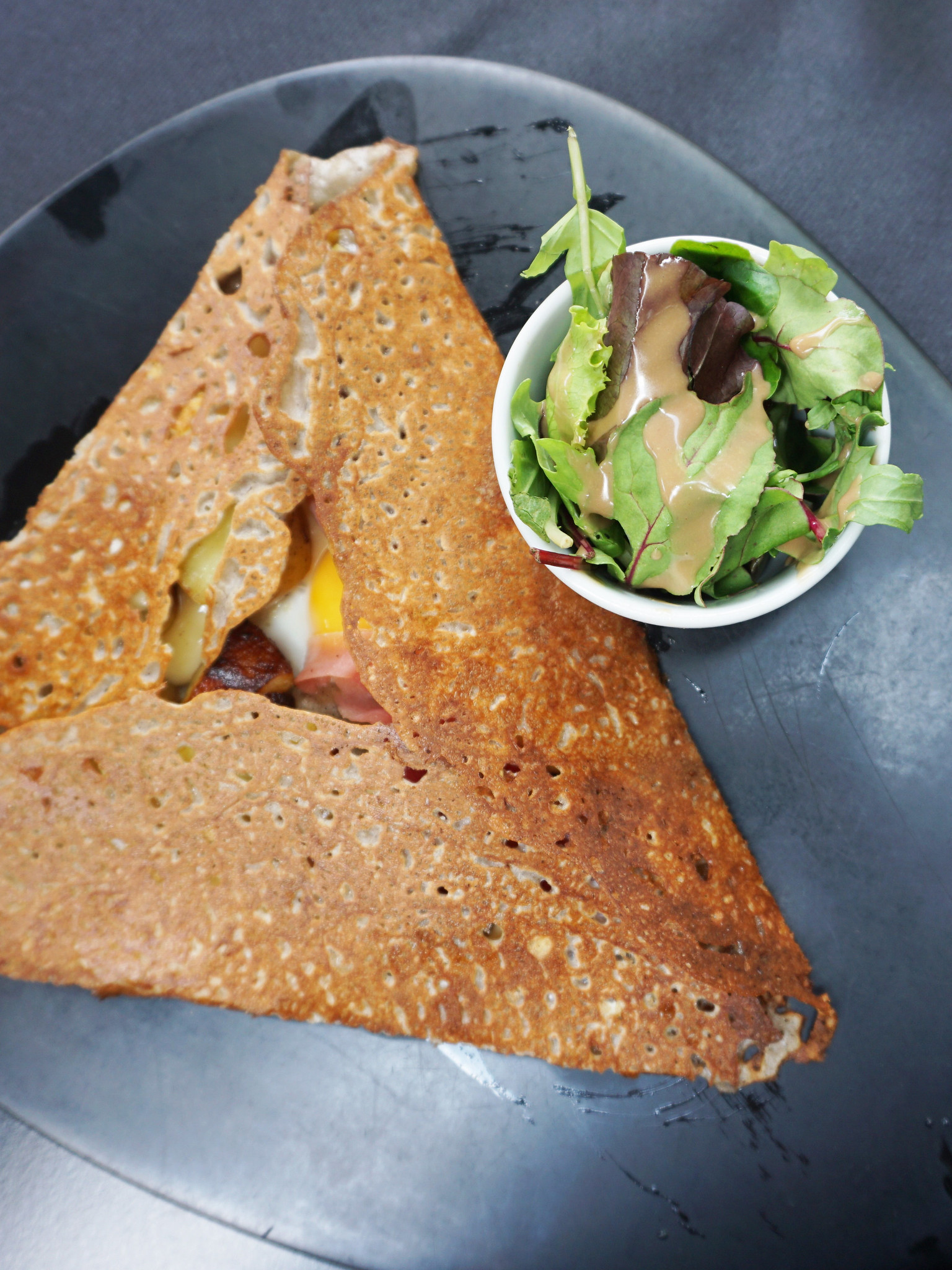 2. Buckwheat Crêpes
NYC has its thin pizza, Paris has its crêperies. Picture a thin, savory pancake with the sides folded over the fillings and a little crispy on the edges. Our favorites are the traditional jambon et fromage or the complet (ham + cheese + egg). Served with a green salad, it's perfect for a quick lunch or dinner. It might surprise you that buckwheat crêpes are gluten-free, as buckwheat is related to sorrel, knotweed, and rhubarb…but you'd never know that by its taste. Crêperies are dotted all over Paris, but we prefer the tiny, hole in the wall spots. The most well-known place for crêpes is Breizh Café , which has locations in the 2nd, 3rd and 6th arrondissements. It's also good for larger groups as you can reserve online.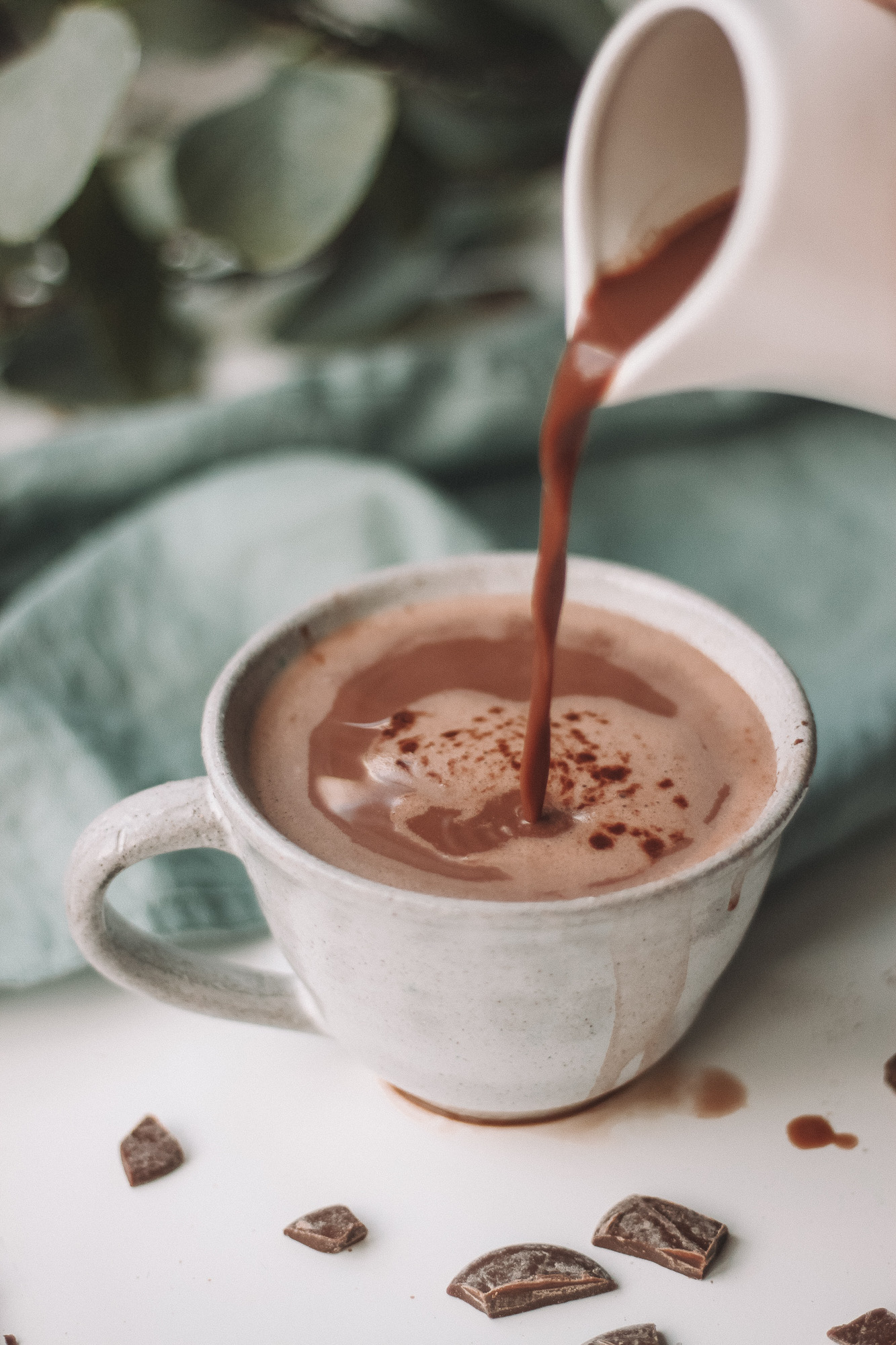 3. Chocolate
Milk, dark, truffle, liquid… however you like it, Paris has it. Chocolate has been part of French culture for 400 years. Truthfully, it's probably our favorite thing in Paris--it's that good here. Fun fact: French dark chocolate is unique in that it is the least sweetened chocolate in the world, with a typical cocoa content ranging from 62%-86% or more.
There are two particularly Parisian ways to enjoy this sweet:
Chocolat chaud: On a cold day in Paris, duck into a cozy café to have chocolat chaud (hot chocolate). It's luxurious richness in liquid form made with milk and dark chocolate. No chocolate powder here.
Chocolate truffles: Legend has it that the first truffle appeared almost 100 years ago. While enjoyed in many ways, the modern trend is toward designer chocolates, blending the traditional ganache with a range of nuts and spices to create unique flavor combinations (the latest fad is Tonka beans!). From small batch, single store producers to larger outfits like Maison du Chocolat (try the milk chocolate bark!), you'll find something that matches your tastes. Most recently, we discovered the delicious "mushroom" truffles from Michel Cluizel, which are filled with soft caramel and crumbly almond nougatine. And we'd be remiss not to mention Patrick Roger. If you wander by, make sure to browse the windows…he's known for his creative, life-size chocolate sculptures.
A few chocolatiers to keep in mind:
Other helpful links for choco-holics:
NY Times - Paris's Best Chocolates
ChocoParis - Paris, World Capital of Chocolate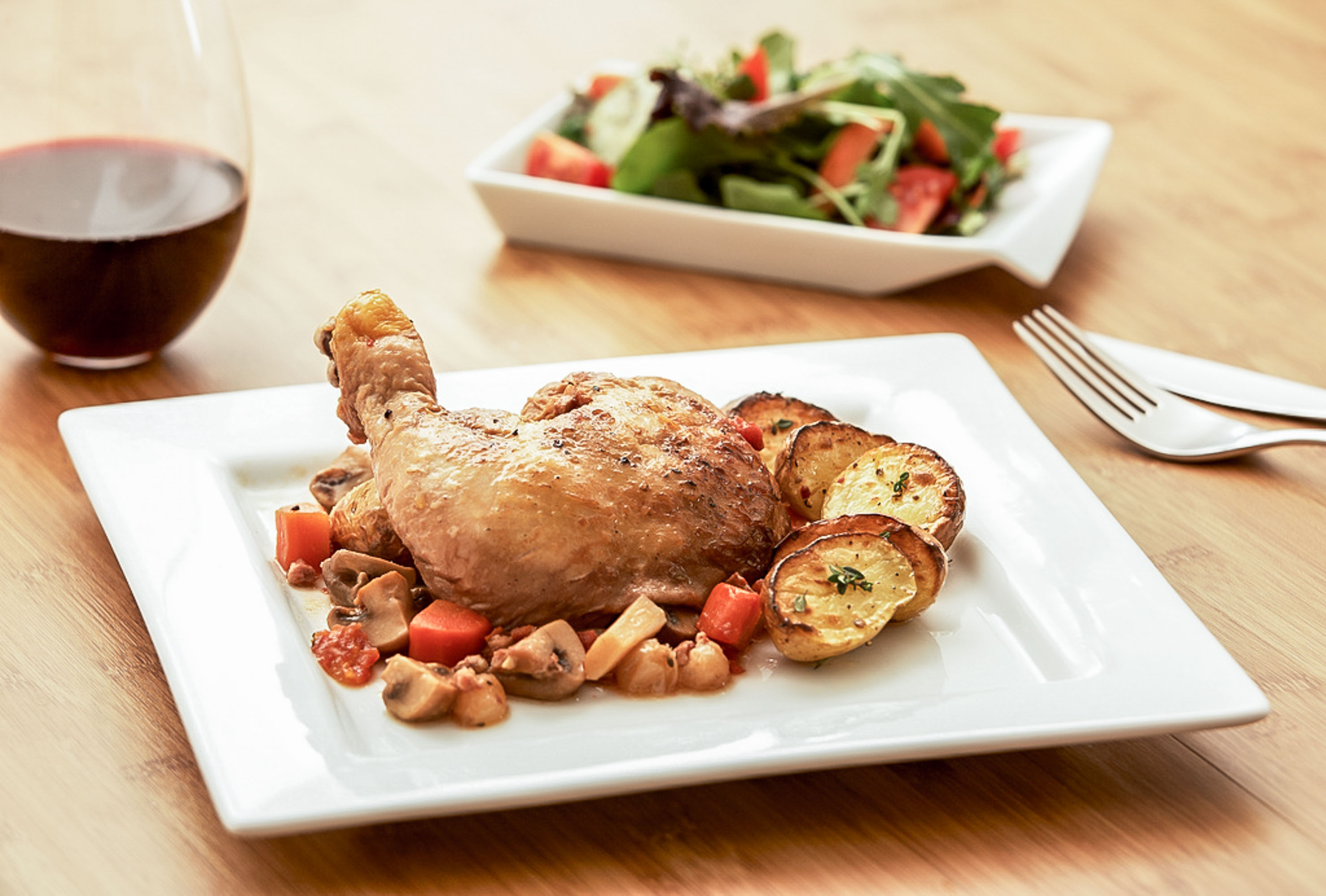 4. Chicken (Poulet)
Roast chicken might seem like a simple dish, but the Parisians do it right…especially if it's with poulet de Bresse. It's juicy, buttery, and full of flavor. France has a special reverence for chicken from this region. In 1957, France awarded Bresse chickens an AOC designation, which places strict standards around how the chickens are raised. Funnily enough, the chickens resemble the French flag, with their bright red crest, white feathers, and blue feet; but, their flavor is what wins over chefs around the country. Only 5% of Bresse chickens are exported, so make sure to try it while you're there. In you're in the mood for an adventure, wander out to Montmartre to Le Coq Rico -- it's heaven for poultry lovers.
Other traditional chicken dishes include poule au pot and coq au vin. Poule au pot is a stew where the chicken and vegetables are cooked in the same pot with wine and water. Over time, it became a traditional Sunday dinner. Coq au vin is an alternative stew, where the chicken is braised in red wine and brandy and cooked with bacon, mushrooms, and pearl onions. Either is parfait on a cold day.
Here are a few terms you may see on menus:
poulet – chicken
poule – a hen
capon – a male castrated to improve the quality of its flavor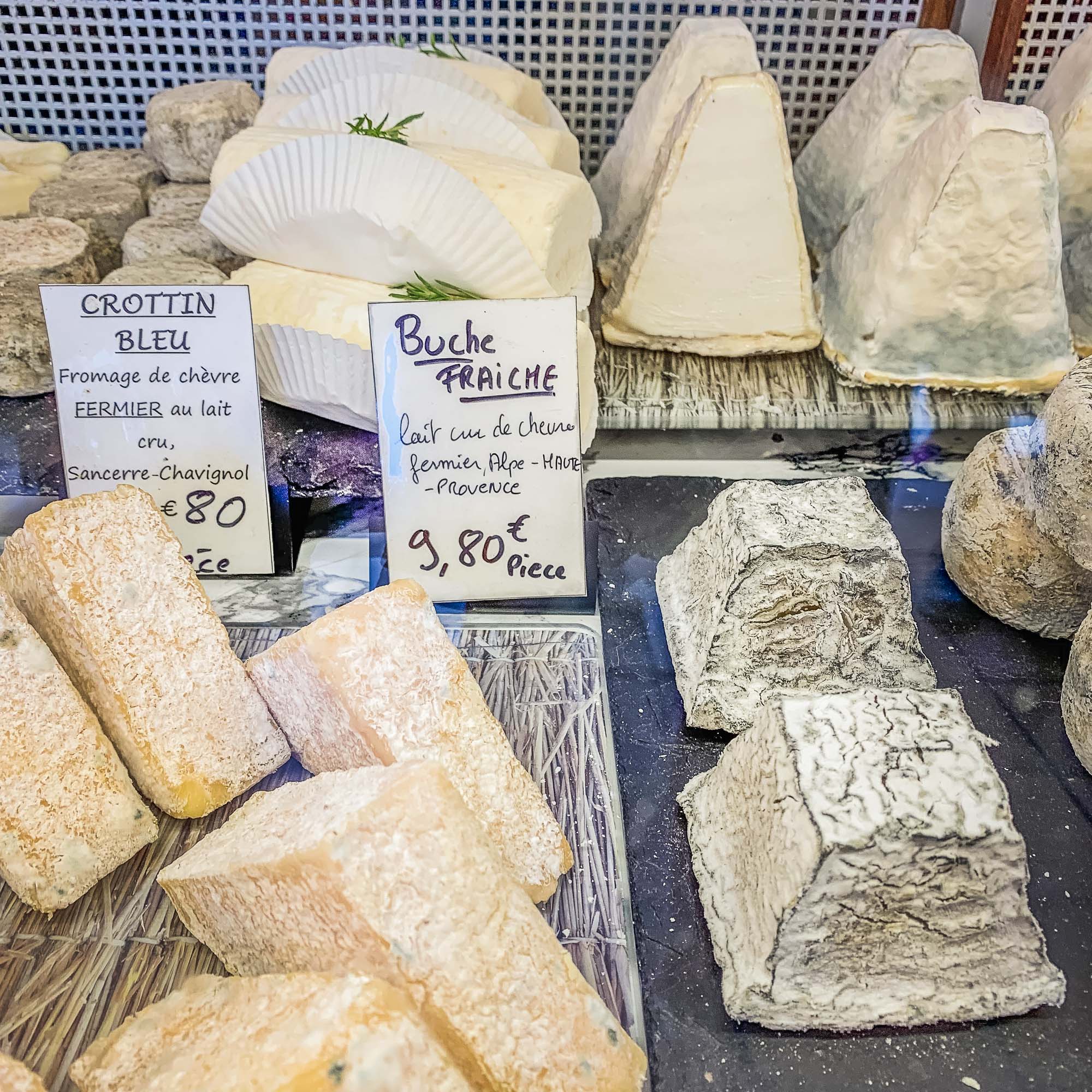 5. Cheese
Cheese pervades French cuisine and can be part of any meal. We love grabbing some fromage and a baguette and enjoying them together by the Seine. For breakfast, you might enjoy some cheese in a quiche, for lunch a croque monsieur, raclette for dinner, or a cheese course for dessert even. Every region of France has its own specialty, like Beaufort (Savoy), Camembert (Normandie), and Roquefort (Midi-Pyrénées). And like Bresse chickens, French cheese is also protected by the AOP, ensuring it's made in a specific region to specific standards.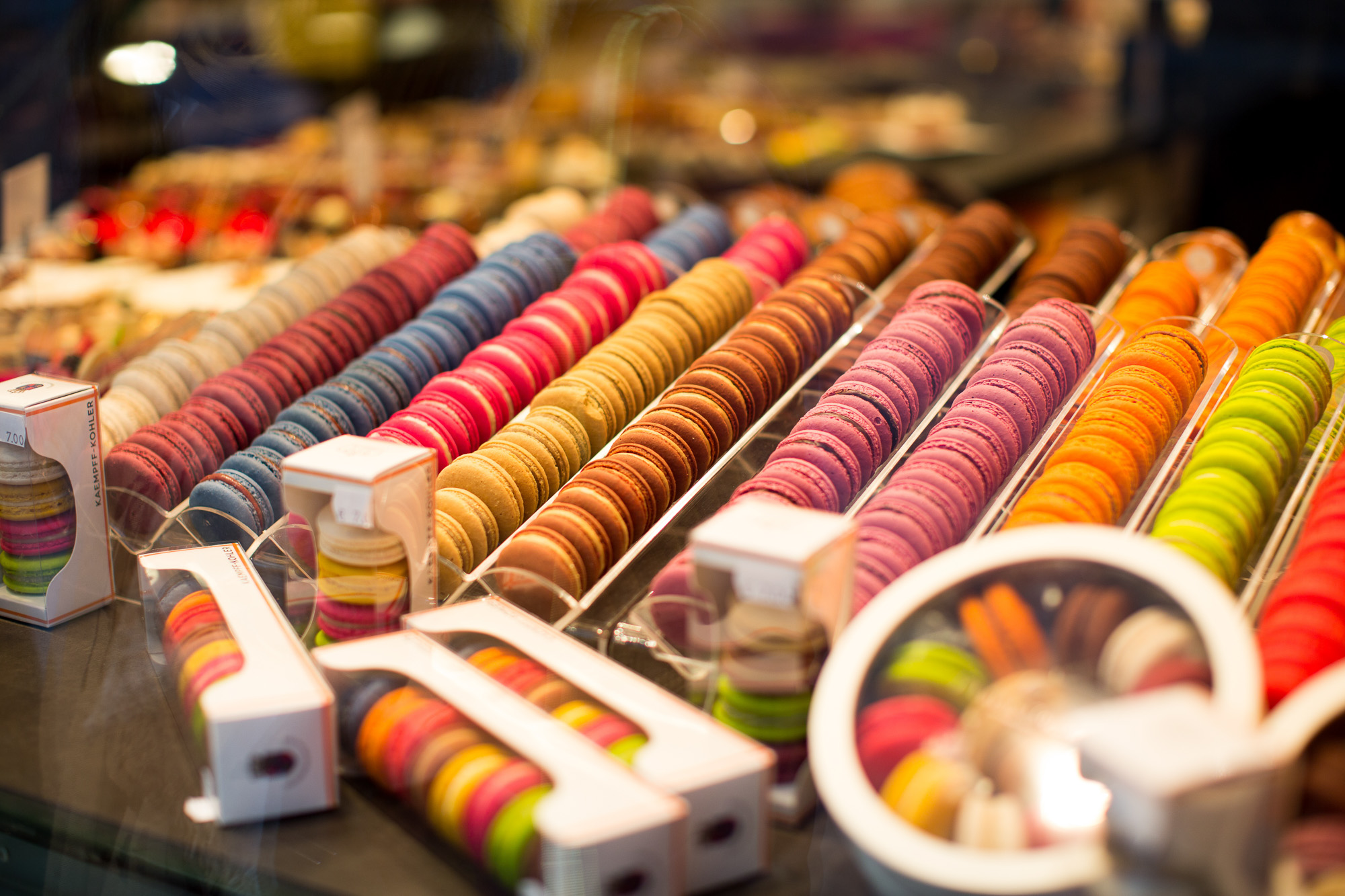 6. Macarons
There is old lore that King Louis XIV of France ate macarons at his wedding in 1660 after a pastry chef from the Basque country in France introduced them to him. Another story suggests la macaron was born in Italy and brought over to France as early as 1533 by Catherine di Medici, a noblewoman from Florence who married the future King of France, Henri II. Wherever they came from, the macaron is synonymous with French food and culture, and they are not to be missed.
You can find them in almost any bakery, but here is a list to get you started:
{$section.image}
{$section.placeName}
{$section.address}
{$section.addressNotes}
{$section.description}
Saw this interesting article on Portico and wanted to share it with you:
{$section.title}
{$section.content}