The Neighborhoods of Mexico City: Where to Stay & Explore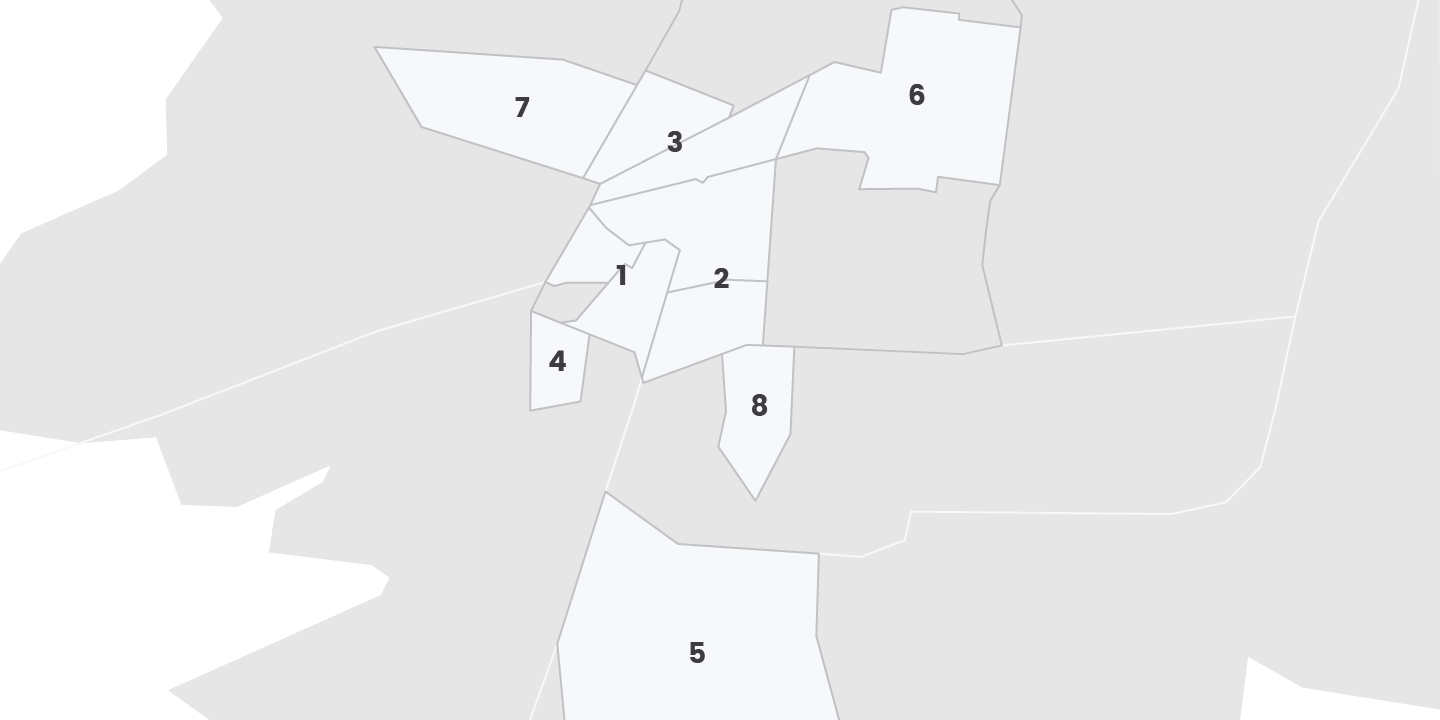 The most populous city in North America, Mexico City (otherwise known as CDMX), is a sprawling metropolis that consists of 16 alcaldías (burroughs) that house almost 2,000 colonias (neighborhoods). Seeing as this can be overwhelming even for locals, it can be incredibly difficult for visitors to get to know each one. That's why we wanted to share our favorite neighborhoods in this beautiful, massive city and what makes each unique so you can decide where you want to stay and explore.
Where to Stay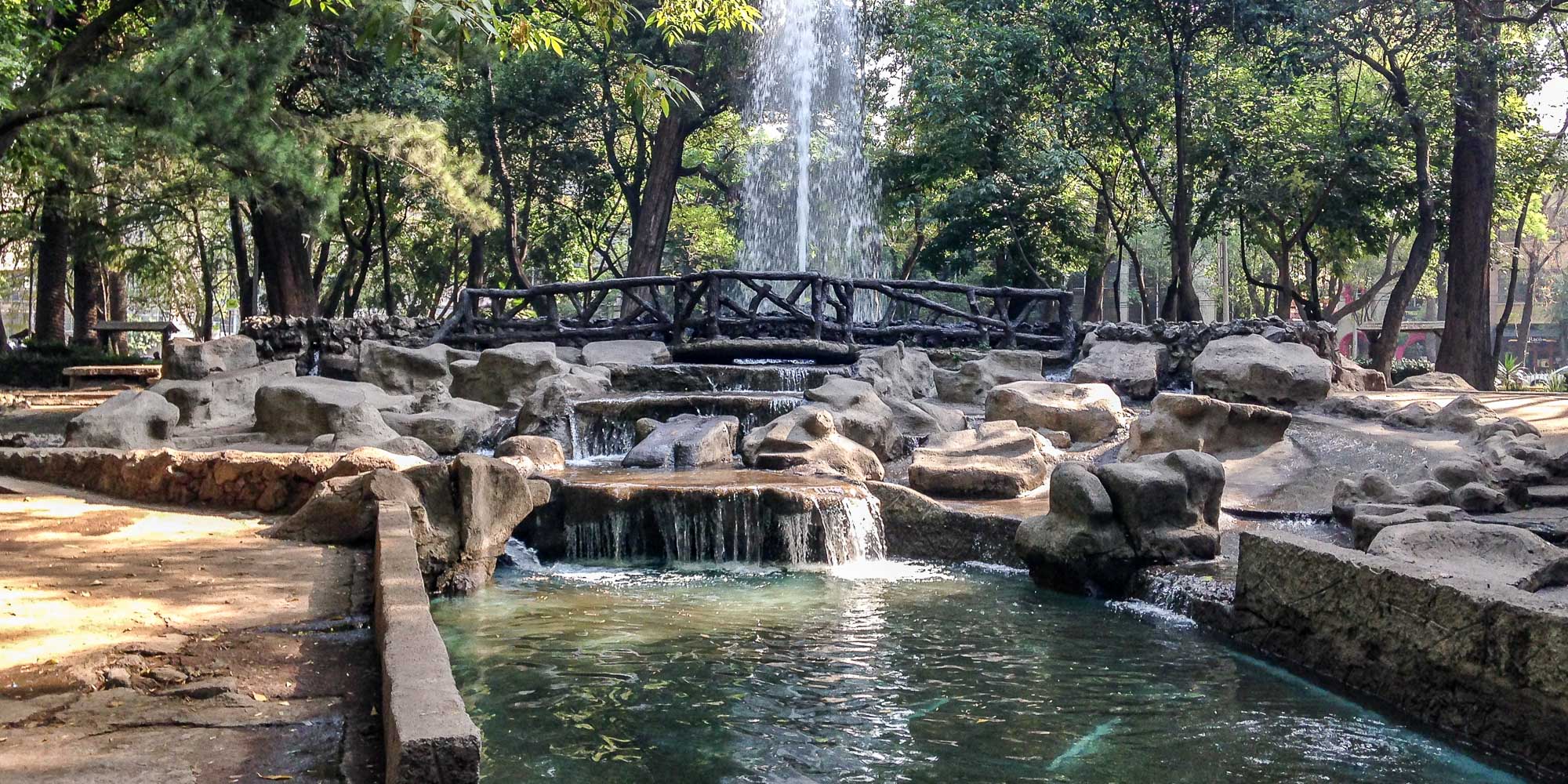 1. Condesa (Hipódromo)
Known for its art-deco architecture and lush greenery, Condesa and Hipódromo are some of the hippest neighborhoods in Mexico City. Here you'll find tons of cafes, restaurants, and cocktail bars alongside boutiques, shops, and parks. Condesa is a great place to stay if you're looking for a more relaxed environment, ideal for strolling and exploring tree-lined streets and art nouveau mansions. Highlights of this chic neighborhood include Parque México , where you can do some great people and dog watching while eating esquites (corn in a cup mixed with mayonnaise, lime, and chile) and churros, and Calle Amsterdam, an old horse racing track turned tree-covered pedestrian walkway spotted with great restaurants (like Ojo de Agua ) and cocktail bars (like Baltra Bar ).
2. Roma (North & South)
Now known for Alfonso Cuarón's famous 2018 film, the Roma-Condesa neighborhood was designated as a "Barrio Mágico" by Mexico City back in 2011 due to the fact that it's maintained its "essence" throughout the years. Calle Álvaro Obregón, one of its most popular streets, is dotted with taco stands, restaurants, clubs, and some famous bars like Licorera Limantour , which rang in at number 10 on 2019's list of the World's Best Bars. Check out La Roma's mixture of neo-classical and art nouveau buildings by checking out its most beautiful plazas—Plaza Río de Janeiro and Plaza Luis Cabrera—stopping for a drink at Waikiki Tiki Room or for a delicious baked good at Rosetta Bakery on the way.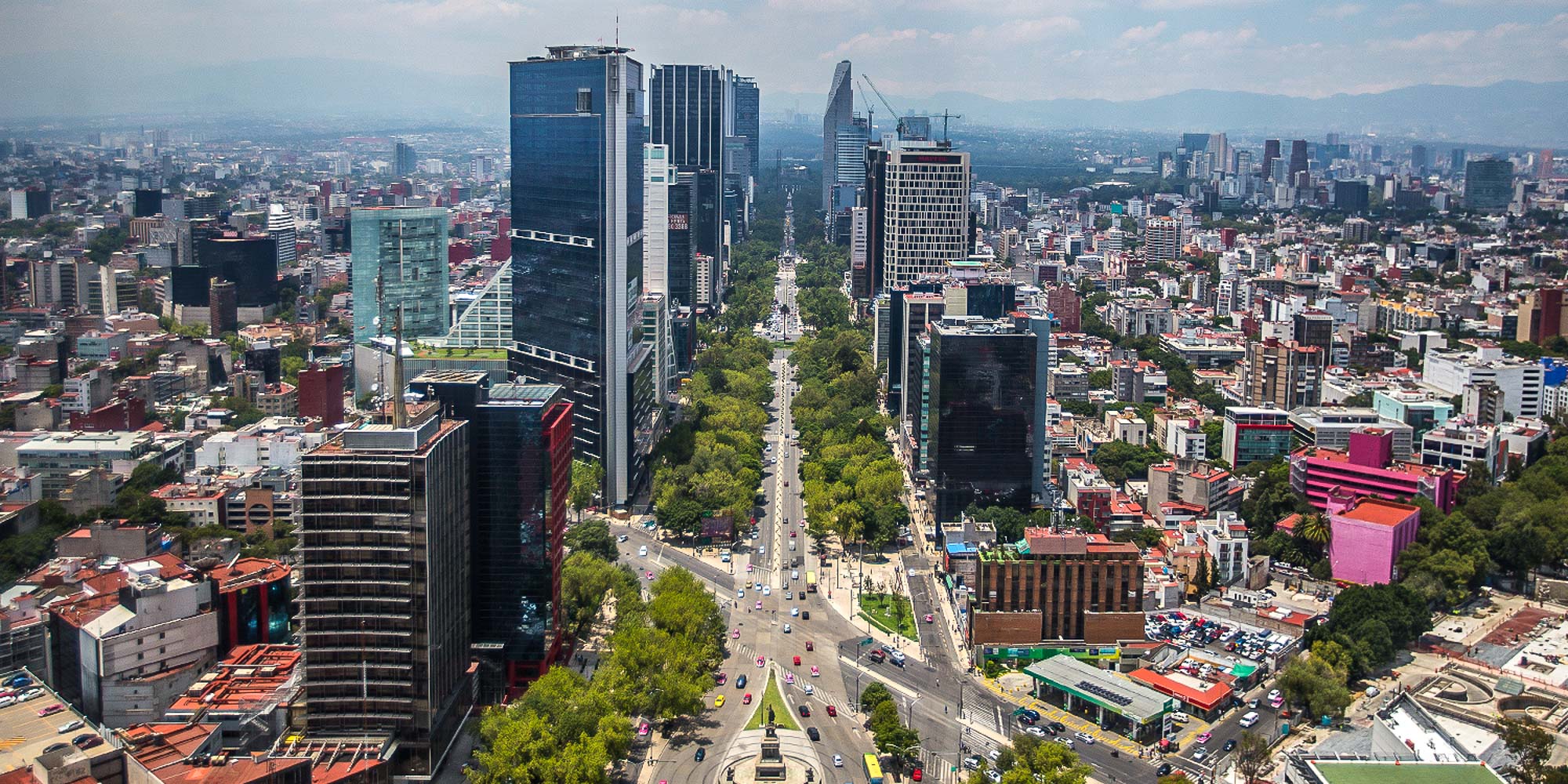 3. Juárez (Cuauhtémoc)
If you prefer more of a city feel for your stay, check out Juárez and Cuauhtémoc. Located on either side of Reforma Avenue—a major street that houses skyscrapers, restaurants and hotels—these two neighborhoods offer a cosmopolitan environment, mixing city bustle with chill vibes. Juárez is also home to Zona Rosa , Mexico City's gay district, and a growing Korean community with incredible eateries (like the authentic Min Sok Chon ). On the other side of Reforma, explore Cuauhtémoc's Little Tokyo, full of beautifully curated boutique hotels, like the elegant Ryo Kan , and delicious restaurants like Koku (pro tip: try the amazing tempura udon) and Rokai Ramen-Ya which has a great Ramen bar and omakase if you prefer sushi. Make sure you check out The Angel of Independence statue, one of the most recognizable landmarks in the city that was built to commemorate the centennial of the beginning of Mexico's War of Independence. Pro tip: Rent a bike and join the bike takeover of Reforma Avenue on Sundays.
4. Escandón (Sections 1 & 2)
Escandón feels more like a traditional Mexico City barrio—instead of seeing lots of young people and foreigners out walking their dogs like on the streets of Condesa, Escandón has a more familial, down-to-earth vibe. Here you'll find more family-run small businesses, no-frills taquerías, and storied cantinas. A must-see in Escandón is the indoor Escandon Market where you can shop for clothes, flowers, fresh produce, street food, and more.
Where to Explore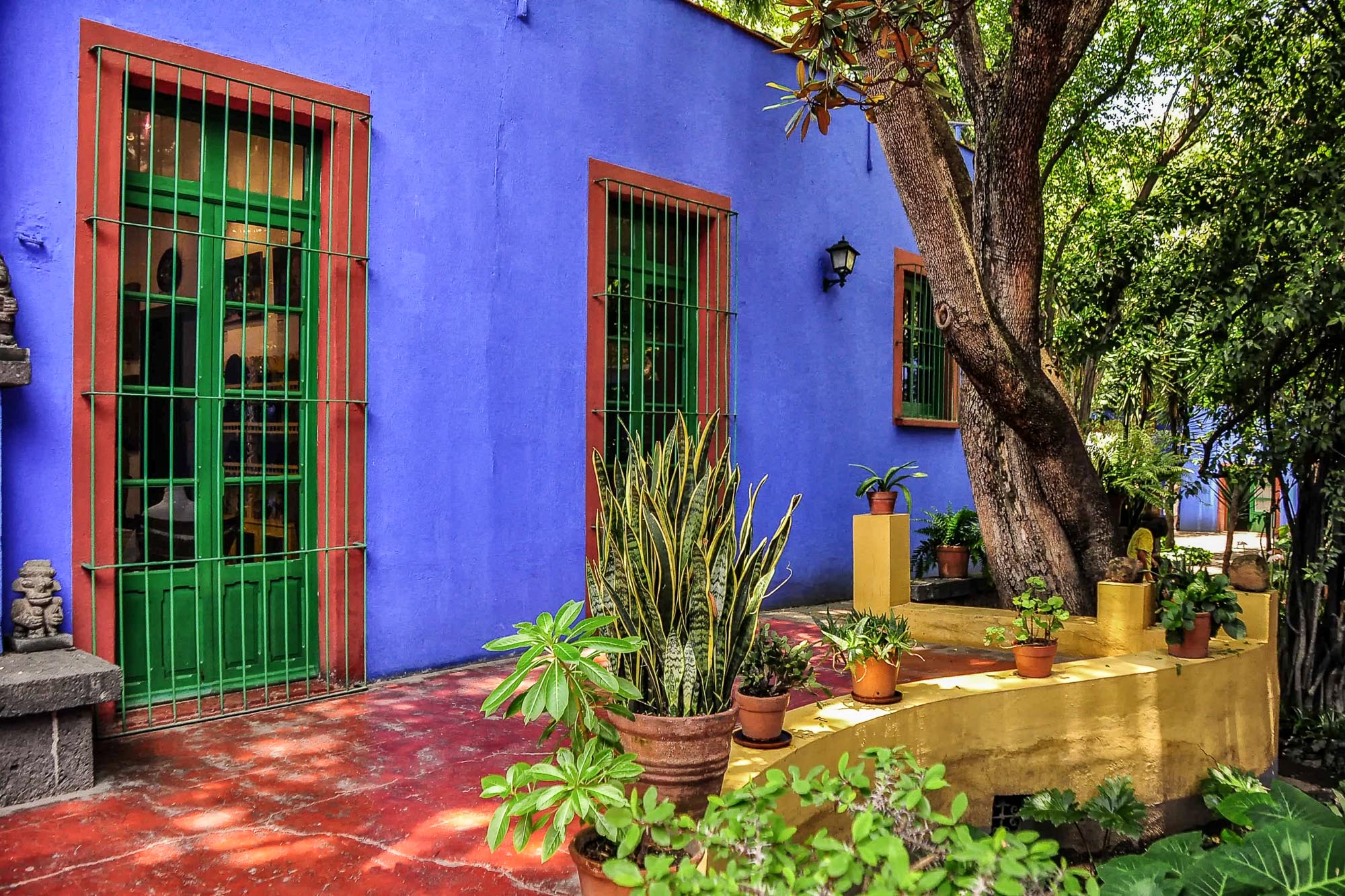 5. Coyoacán
Coyoacán is definitely a must-see colonia during your trip. Whether you plan to visit the Frida Kahlo Museum or not, this neighborhood has numerous historical and cultural surprises that those looking to see another side of the city will enjoy. Situated about 20-30 minutes by car from the city center, you'll want to start your visit in the Centennial Garden and check out the coyote fountain (Coyoacán can be roughly translated to "place of coyotes"). Great restaurants here include Los Danzantes and Corazón de Maguey . From there, you can check out the Church of San Juan Bautista and Plaza Hidalgo, off of which you can find Hernán Cortés's house and the Mexican Craft Market. Once you've finished shopping, go explore the neighborhood! The old streets and colorful houses are the true gems of this colonia.
6. El Centro
El Centro is what locals call the historic center of the city. This is where you'll find El Zócalo and the Palacio de Bellas Artes . The beating heart of Mexico City, the Centro Histórico is home to numerous museums, street vendors, high-end restaurants, and famous hotels like the Gran Hotel Ciudad de México , known for its Tiffany stained-glass ceiling. The best way to explore this neighborhood is by walking tour (pro tip: We suggest Estación Mexico for the impressive knowledge of its tour guides), during which you'll learn a ton about the city's history, its people, and local landmarks. This is a must-visit colonia to understand the deep roots of Mexico City.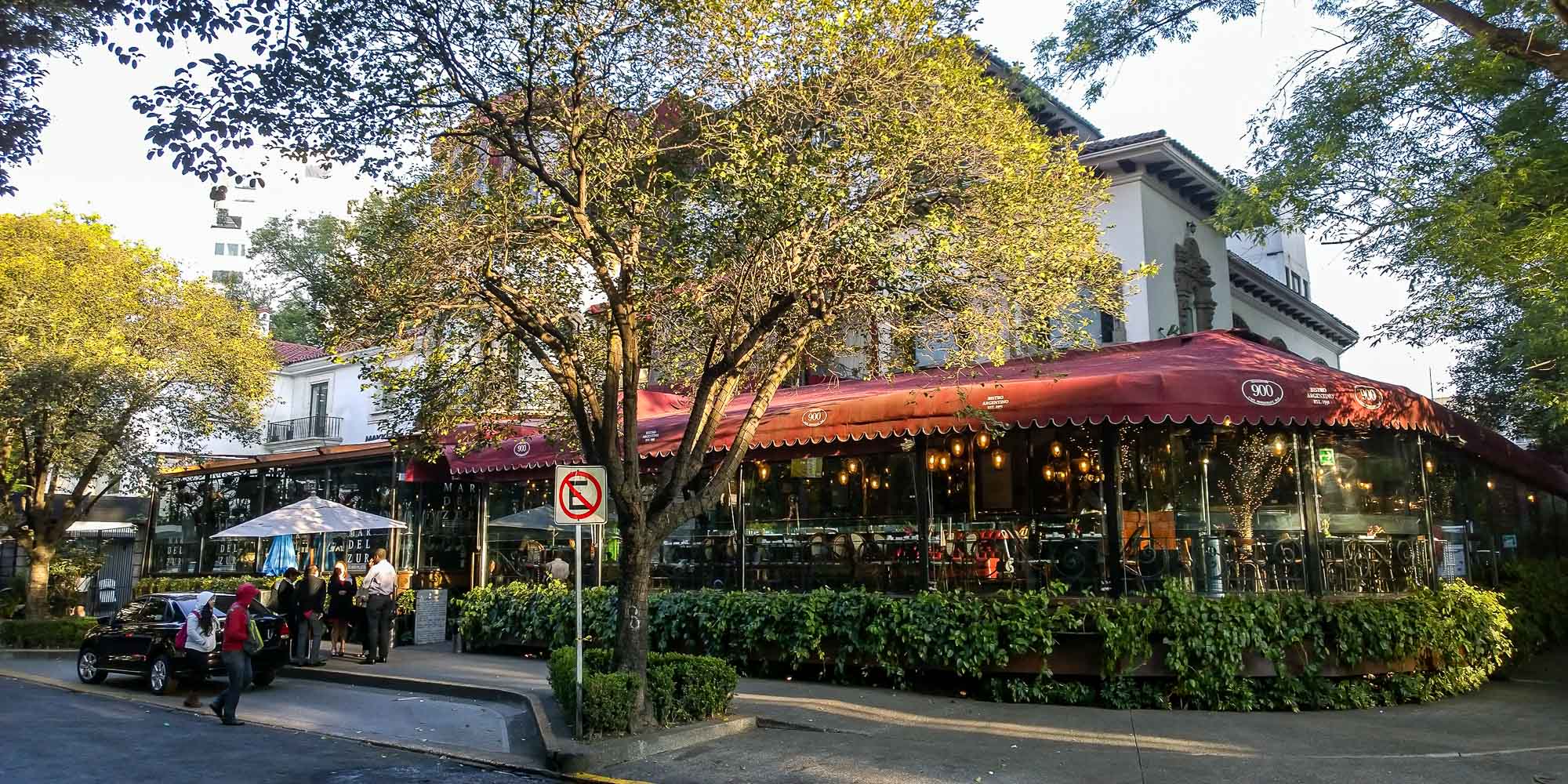 7. Polanco
Arrive in Polanco and you may feel like you've arrived in Southern California. Known for its famous Michelin-star restaurants like Pujol and Quintonil and world-class museums like Museo Jumex (which recently hosted exhibits by Marcel Duchamp, Jeff Koons, and James Turrell) and Soumaya Museum (a private collection of everything from Pre-Hispanic Mesoamerican sculptures to works by the European old masters), Polanco feels like the modern counterpart to the Roma and Condesa neighborhoods. This prestigious colonia boasts fancy apartment complexes, modern architecture, luxury car dealerships, and high-end retailers alongside Spanish Colonial Revival mansions. You may be familiar with this neighborhood if you watched Netflix's first Mexican reality TV series Made in Mexico.
8. Narvarte
Welcome to taco heaven! Narvarte feels more like a typical Mexican barrio and is the place to go if you feel like tacos and cerveza. For the former, check out El Maquech Purpura for unrivaled cochinita pibil (slow-roasted pork), El Vilsito —a car shop by day and taco stand by night—for tacos al pastor (shaved pork topped with onion, cilantro, and pineapple), and Tacos Tony for suadero (meat) and longaniza (sausage) tacos. For a cerveza, head over to Beer Bros , El Depósito , and Hop The Beer Experience .
{$section.image}
{$section.placeName}
{$section.address}
{$section.addressNotes}
{$section.description}
Saw this interesting article on Portico and wanted to share it with you:
{$section.title}
{$section.content}