Los Angeles isn't only great for food, nightlife, and the beach, it's also a great place to go hiking. And during recent times of lockdown, a lot of people are taking advantage of all the beautiful trails close to the city. Here are a few of our personal favorites.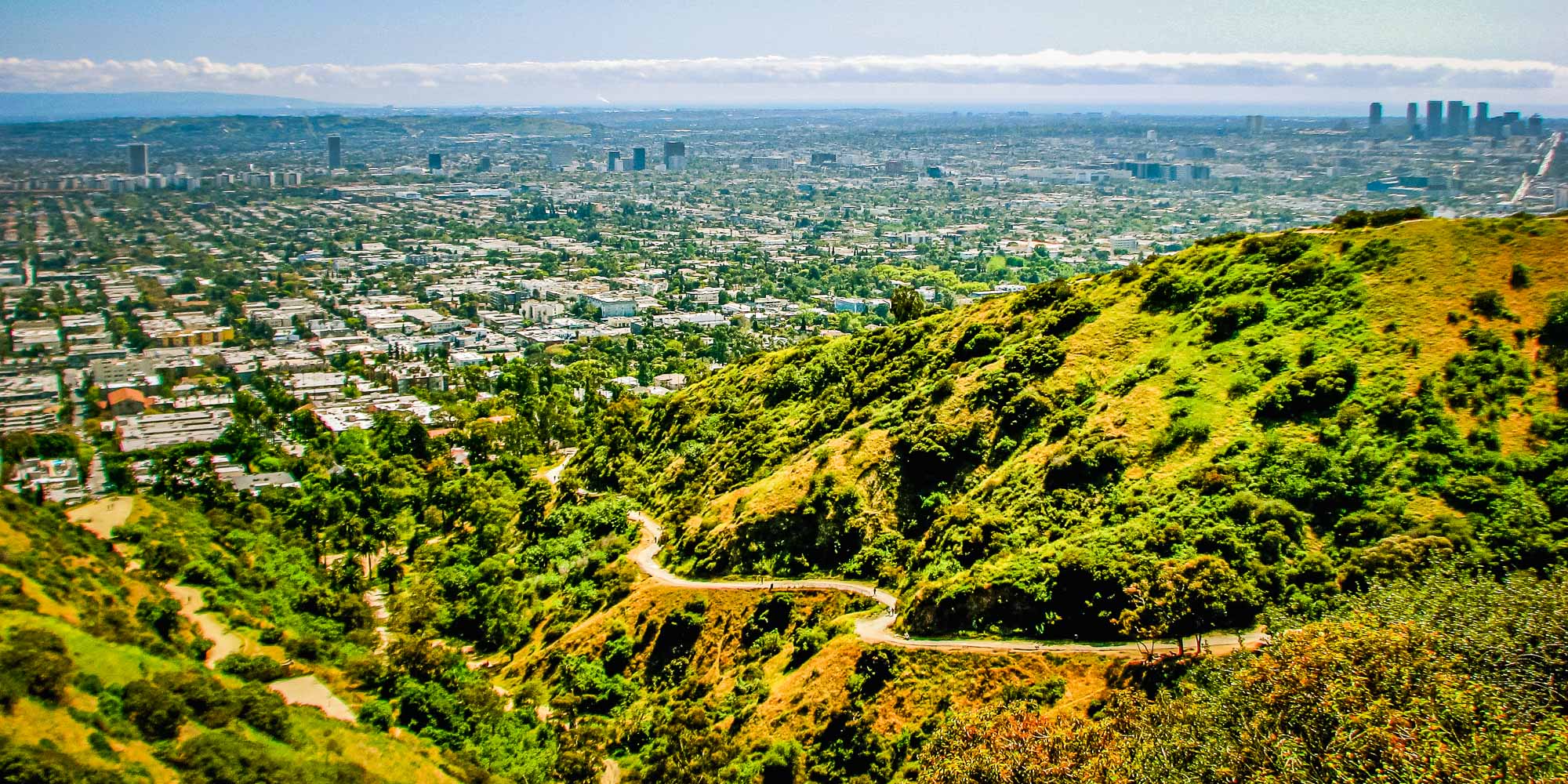 1. Runyon Canyon Park
2000 N Fuller Ave, Los Angeles, CA 90046, USA

Runyon Canyon Park is a 160-acre park at the eastern end of the Santa Monica Mountains. Here, you can spend anywhere from 15 minutes to a couple of hours hiking, with trails ranging from 0.85 to 3.3 miles; the more heavily trafficked loop rings in at about 2.7 miles. The park has three entrances: on Fuller and Vista if you want to hike up first, and Mulholland if you want to drive to the top and hike down. Why is this spot so popular? Because dogs are allowed to be on the hiking trails, and there are even designated areas where they can roam off-leash. Plus, you get some awesome views of the whole city and the Hollywood sign. Oh, and you might run into a celeb or two. Check out the official LA Parks website for closures and any other restrictions before heading out.
2. Temescal Canyon Trail
Temescal Canyon Trail, Los Angeles, CA 90272

Situated just off Sunset Blvd in the Pacific Palisades, the Temescal Canyon Loop hike in Temescal Gateway Park offers spectacular ocean coastline and canyon views. The basic hike rings in at 2.6 miles with 860 feet of elevation gain, but can be expanded to four miles or longer thanks to a variety of extensions. If you want to check out Skull Rock and sweeping views over Santa Monica Bay, take the Ridge Trail. If you're looking for less elevation gain, skip the Ridge Trail and opt for the Canyon Trail instead.
Pro tip: Parking is $10, but if you park on the street outside the entrance and walk in, it's free.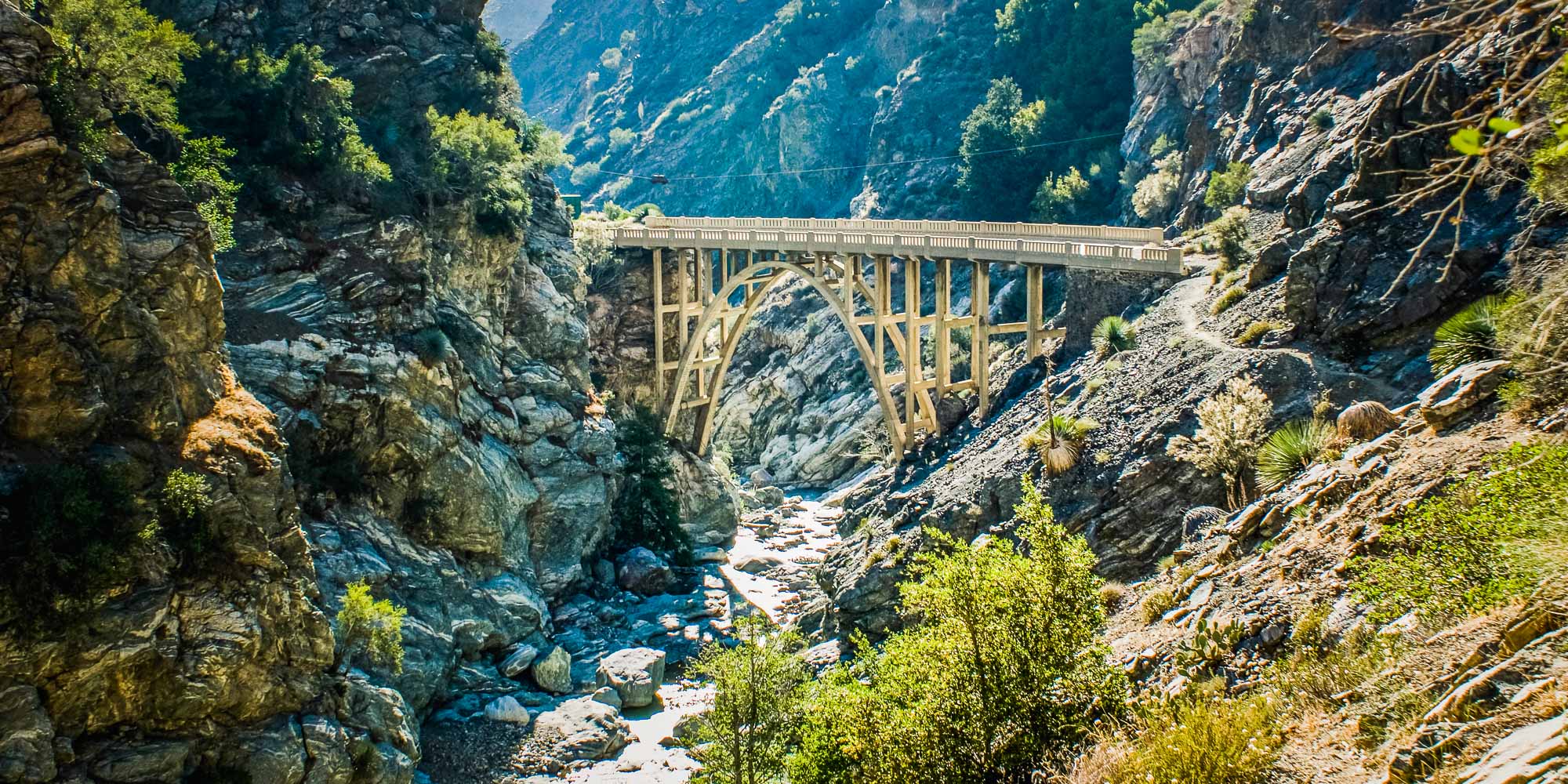 3. Bridge to Nowhere
Mount Baldy, CA 91759

The Angeles National Forest is located in the San Gabriel and Sierra Pelona Mountains and offers 557 miles of hiking trails, ranging from beginner to experienced. Here, you can hike to the curious Bridge to Nowhere—an arch bridge that was built in 1936 and runs into a mountainside—and can even bungee jump off it on the weekends. The hike to the Bridge to Nowhere starts at a trailhead by Camp Bonita Road, is 10 miles round trip with 900 feet of elevation gain and takes about six hours; you can even stop and swim at some of the river fords. Pack plenty of water and some food and make sure you have an easy-to-acquire wilderness permit for this hike (don't worry, you can get it on arrival at the park entrance).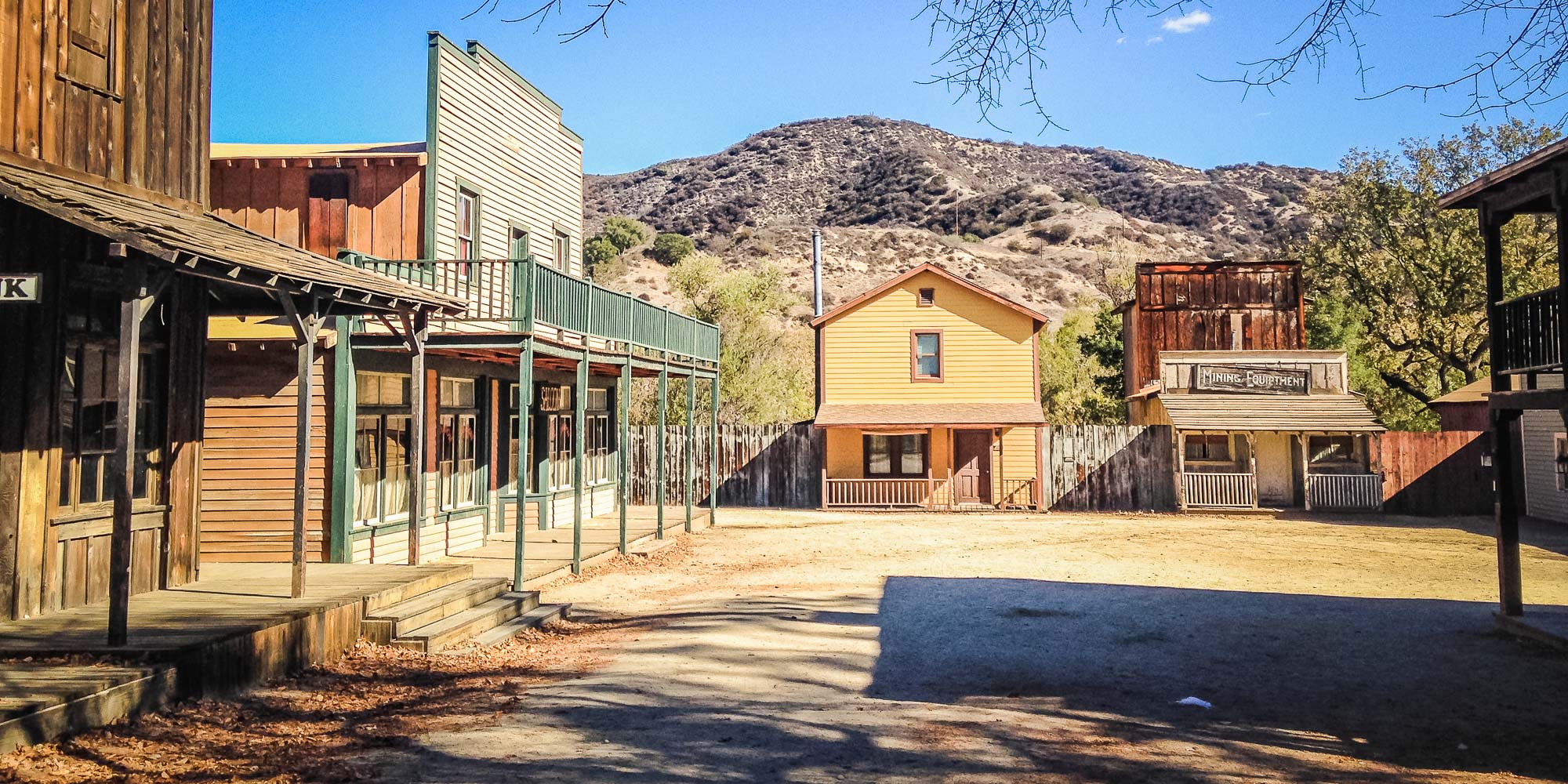 4. Paramount Ranch
2903 Cornell Rd, Agoura Hills, CA 91301

The Paramount Ranch Loop is more of an easy nature hike where you can enjoy the locations of some iconic Western scenes, including those seen most recently in Westworld (although a lot of the structures burnt down in the most recent California wildfires). The loop is about two miles, moderately trafficked, and great for all skill levels, but with little shade—so bring plenty of water, sunscreen, and/or a hat. Here you might see wildlife like parrots, hawks, and coyotes, and depending on the season, spectacular wildflower bloom. Dogs are permitted but must be kept on a leash.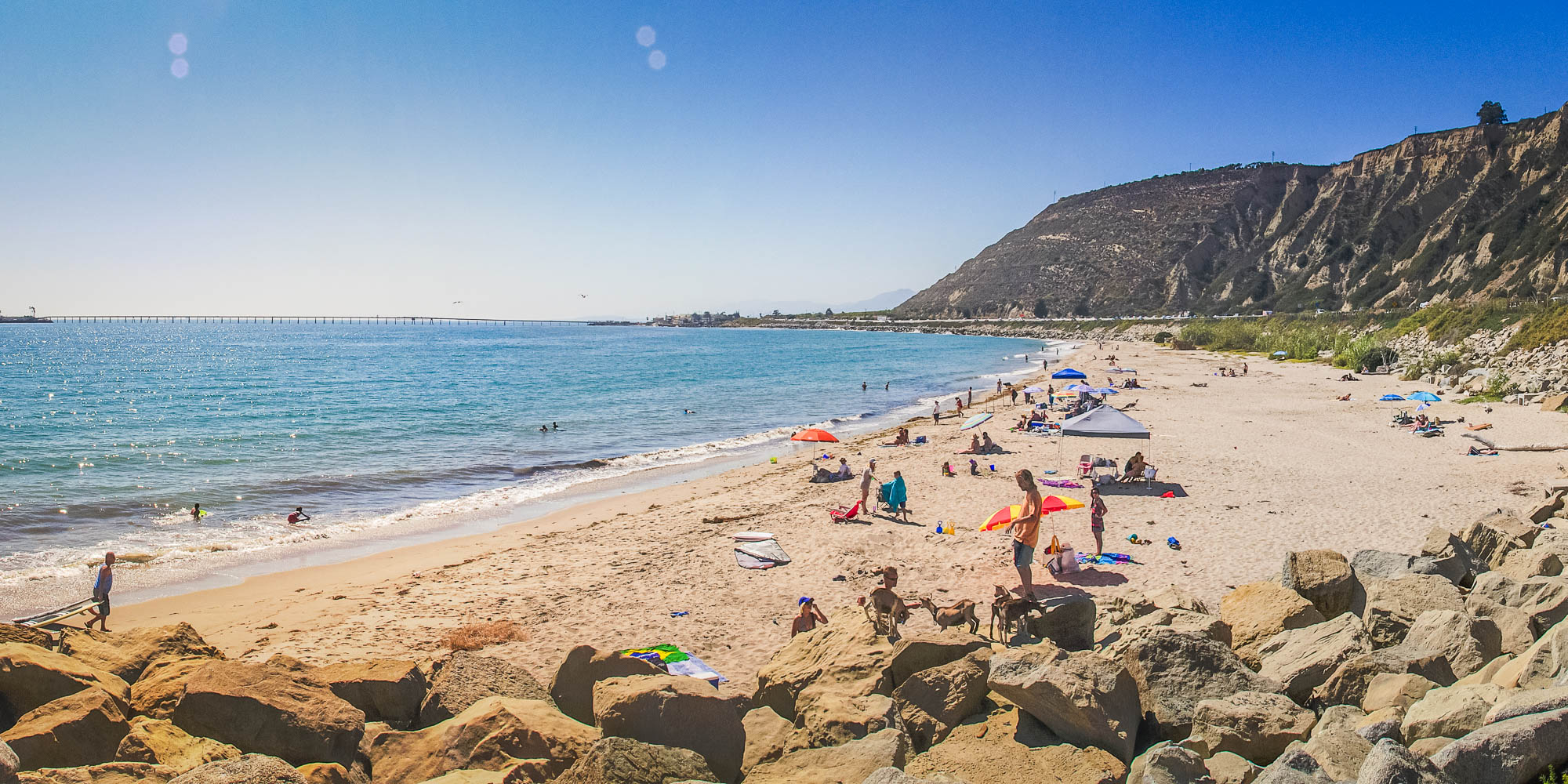 5. Point Mugu State Park
9000 Pacific Coast Hwy, Malibu, CA 90265

Point Mugu State Park is located in the Santa Monica Mountains right on the LA county border, also making it a fun drive up the coast to get there. This park features five miles of ocean shoreline with sandy beaches, rocky bluffs, and sand dunes, as well as wide, grassy valleys and two major river canyons. Here, you'll find over 70 miles of hiking trails, including one that takes you to Mugu Peak, which offers gorgeous coastline views right on the LA and Ventura County lines. This is an awesome trail in the spring for the super bloom of California poppies, lupine, and more. Afterward, head to the nearby Neptune's Net for seafood.
6. Solstice Canyon
3455 Solstice Canyon Rd, Malibu, CA 90265, USA

Solstice Canyon is a park in the Santa Monica Mountains in Malibu, California. The Solstice Canyon Loop is an easier hike than Temescal and offers some beautiful views. Ringing in at about three miles, this trail is moderate and fairly heavily trafficked, but features a small waterfall and creek and even some ruins of a mansion.
Pro Tip: Go clockwise on the trail for the best ocean views.
{$section.image}
{$section.placeName}
{$section.address}
{$section.addressNotes}
{$section.description}
Saw this interesting article on Portico and wanted to share it with you:
{$section.title}
{$section.content}