Local Favorites in Boston
by

syleefood
Here are some of my favorite places in the Boston area, where I go frequently and where I bring friends from out of town.
Ice Cream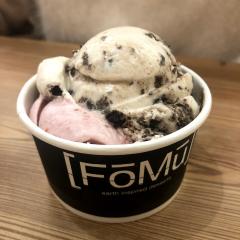 FoMu
Several locations in town. Vegan, yes, vegan ice cream is so good!
J.P. Licks
Oreo ice cream is a go-to. Coffee ice cream will keep you awake!
Toscanini's Ice Cream
My favorite ice cream in town, but it isn't close to much...though walking distance from Museum of Science. Try the green tea ice cream!
Casual restaurants
Bagelsaurus
Sourdough base gives these bagels a nice chew on the inside with crust on the outside. I prefer these over New York bagels!
Cutty's
Sandwiches with ingredients that are properly proportioned and optimized for best flavor and texture. Must have the Roast Beef 1000, Pork Fennel (Saturdays only) and Cluckin' Chicken sandwich (on the first Sunday of the month only and after standing in line for 30 minutes.)
Dumpling Cafe
My favorite place for shao long bao (soup dumplings) in town. Pair it with egg fried rice and an order of Chinese stir fried watercress and you have a balanced meal.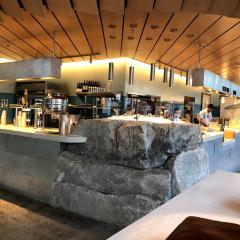 Eventide Fenway
Oysters are so delicious!! Other dishes are also pretty good. If you don't want to spend a pretty penny, eat here as an appetizer before you go off elsewhere to have a bigger meal.
Flour Bakery & Cafe
My go-to spot for bakery items. Favorite is the hazelnut chocolate chip cookie but the chocolate pie is right behind it. Lunch sandwiches and salads are tasty and "feel" healthy. They're known for the sticky bun, but it's a little too sweet for me. Locations all over town.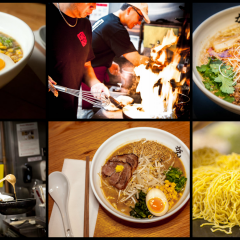 Ganko Ittetsu Ramen
My go-to place for ramen. It's a tiny place so if you want to avoid waiting don't go during peak eating hours. But the waiting isn't too bad -- you can stroll around the neighborhood and they turn tables very efficiently so that minimizes the amount of waiting.
Ming's Seafood Restaurant INC
this is where you go for good chinese cantonese food after boda borg.
Slightly fancy to fancy restaurants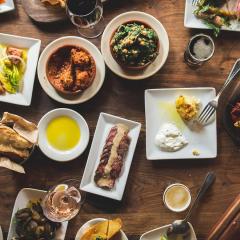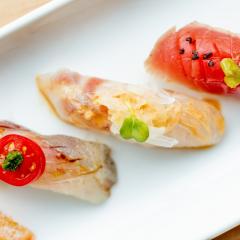 Cafe Sushi
Best sushi in town (though technically it's in Cambridge between Harvard Square and Central Square.) Family owned. James Beard nominated. Omakase is a must!
Chickadee
Food (Mediterranean inspired) is amazing and prices are reasonable. If you go for brunch, griddled banana bread is a must! Accessible via MBTA and decent amount of free parking available during non-work hours.
Craigie On Main
Great for a fancy dinner...
MIDA
Innovative Italian inspired menu based on fresh seasonal items. Great place for a date with SOs, friends, or yourself!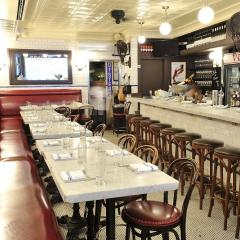 Neptune Oyster
Small place so be prepared to wait. Hot lobster roll is a must!
Oleana
Mediterranean inspired and oh so delicious.
Row 34
Great seafood and oysters.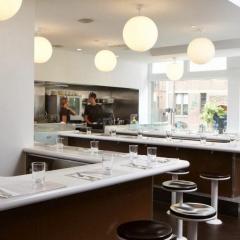 Sportello
It might be fun to walk around the Italian North End, but if you want really good pasta, go to Sportello. Famous local chef, Barbara Lynch, does not disappoint...ever. My 8 yr old nephew recommends the bolognese.
Museum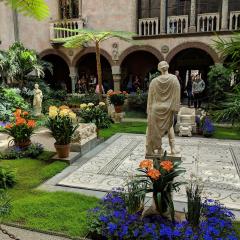 Isabella Stewart Gardner Museum
Cute, peaceful courtyard. Small museum with some fabulous works or art.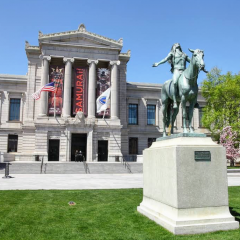 Museum of Fine Arts
Check out the Japanese Zen garden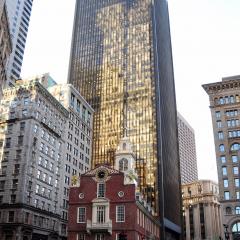 Other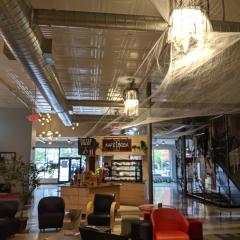 Boda Borg
Not your typical tourist attraction, but so fun! It's like a bunch of escape the rooms in one place. fun for kids and adults.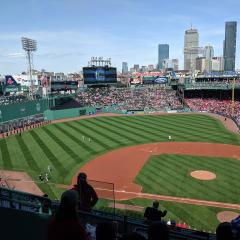 Fenway Park
Even if baseball is not your thing, fenway park is a cool place to visit for the history and the experience. Public tours are available year round.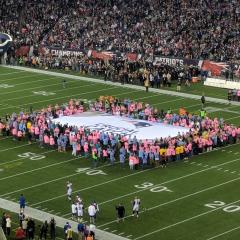 Gillette Stadium
Tours are available here. A little over an hour from Boston either by car or MBTA commuter rail.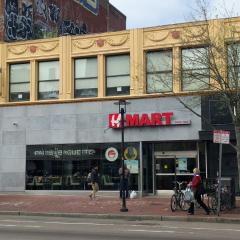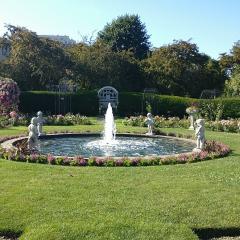 James P. Kelleher Rose Garden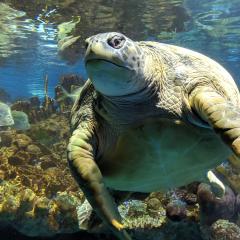 Japan in Boston
Futago Udon
Love the variety of flavors here.
Ittoku
One of the few Izakayas in Boston. Sushi is great, but you really want to try some of the more late night oriented items on the menu and enjoy with beer.
Japonaise Bakery & Cafe
Totoro pan...if you don't know what this is, you need to go and get some.
Maruichi Japanese Food&Deli
Best Japanese grocery store in the area...get your staples to make your own sushi, noodles, rice, etc. or grab prepared foods and takeout from the food stalls inside. Also a huge, fantastic variety of Japanese snacks.
{$section.icon}
{$section.name}
{$section.sidebar}
{$section.tripItems}
{$section.icon}
{$section.name}
{$section.images}
{$section.tripItems}
{$tripItem.image}
{$tripItem.favorite}
{$tripItem.title}
{$tripItem.notes}