With Aztec ruins butted up against a Spanish Cathedral, you can experience a lot of Mexican history in one place at el Zócalo, the main square in Mexico City. As you arrive, you'll be welcomed by a massive Mexican flag and surrounded by buildings like the National Palace, the Federal District building, the Old Portal de Mercaderes, and the Mexico City Metropolitan Cathedral. After a walk through the Cathedral, head over to the northeast part of the plaza to see the ruins of the Aztec city Tenochtitlan's Templo Mayor. The Aztecs considered this place to be the center of the universe, so Cortés wanted the Cathedral to be built on top of it, which is why most of it is still underground today.
Next, head over to the National Palace where you can view some of Diego Rivera's most impressive murals charting the history of Mexico. Then cross over the square to head to Avenida Franciso Madero, a pedestrian street with lots of shops and street performers, which will take you to the Palacio de Bellas Artes, one of the most beautiful buildings in the city (pro tip: Go to the Sears across the way and take the elevator to the eighth floor to enjoy an impressive view of the Palacio over coffee at 49378).
For a great free walking tour of the area, check out Estación Mexico (https://www.estacionmexico.com.mx/downtownfreewalkingtour). Hungry? Try Casa de Toño or Casa Churra, both are local chain restaurants that serve up delicious pozole.
P.za de la Constitución S/N, Centro Histórico de la Cdad. de México, Centro, Cuauhtémoc, 06010 Ciudad de México, CDMX, Mexico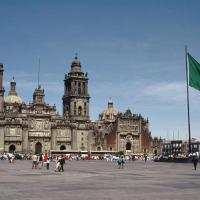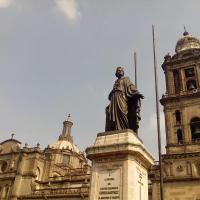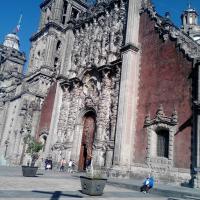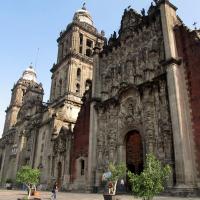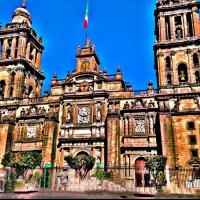 Insider Tip
{$item.insiderAuthor}
{$review.extract} {$review.link}