by

Moekuroki
I was born in Fukuoka, Japan and have now lived in Boston for over 15 years. I initially came to the United States to study English but also went to Mass College of Art to become an artist. I started working in restaurants to support my art and loved the hospitality industry. I wanted to share a taste of my childhood favorite food, Tonkotsu ramen, and my pop-up shop Oisa Ramen was born. Oisa Ramen has been a way for me to meet and connect with people through my expression. I've been lucky to work with other Japanese chefs and it's a good thing Boston has so much great Japanese food. Whenever I want to get a taste of home these are my favorite places to get authentic Japanese food, goods, or just feel like I'm back there.
Eat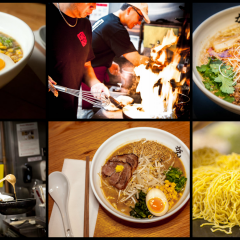 Ganko Ittetsu Ramen
Great ramen shop! They do northern-style Sapporo ramen so they heat their soup in a wok. It's very authentic - their noodles actually come from Japan - and awesome and delicious. It's a small shop so people tend to wait for a table. They have a mural on the wall and it's a scene from "Tampopo" which is a well-known foodie ramen movie. Across from it is a place owned by the same chef that serves karaage Japanese fried chicken. It's also small but it looks like a Japanese alley - very cool.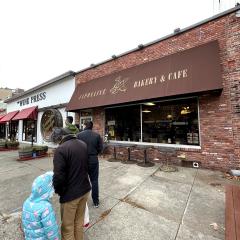 Japonaise Bakery & Cafe
The owners of this place are from Japan. It This place has the best shokupan (Japanese sliced bread) and they are lots of pastries. They are best known for their "Azuki Cream", a croissant puffed pastry filled with azuki bean paste and whipped cream. It's a really cute spot and fun for kids. They also have good sandwiches - I love the egg one. Also good sandwiches like egg sandwiches. Everything here are all the same kinds of things I would be able to get in Japan.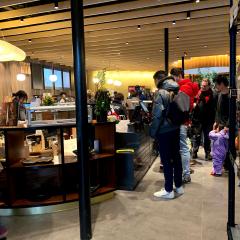 Maruichi Japanese Food&Deli
They are Japanese food items and groceries. Their Bento boxes and sushi are popular and there's a ramen shop inside. There is always a line too - very popular.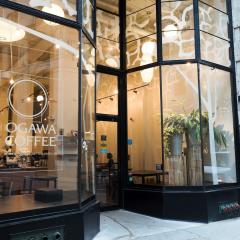 Ogawa Coffee
This Downtown Boston coffee shop originated from Kyoto, Japan. Their coffee is excellent but they have matcha latte and hojicha latte (roasted green tea). It's a nice cafe and they have interesting amphitheater-style seating. If you get to be friends with the baristas, you'll discover they are very talented with their latte art - they actually teach latte art classes.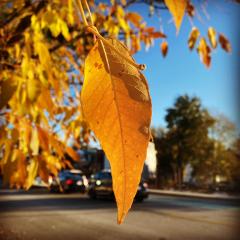 Porter Exchange
This is the closest thing to a Japanese food court. It has different Japanese stalls like udon, curry, and ramen, so it's a fun place if you want to try different bites of Japanese food. It's a ways away from central Boston but it's where Japanese people are told to go when they move here and miss Japan.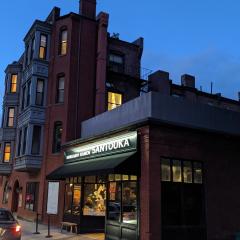 Santouka Back Bay
Santoka is a very famous ramen shop in Japan so it's great that there's one here right in Boston. They have two shops - one in Harvard Square and one in Back Bay. Note: The one in Back Bay is pretty small. 
Places to See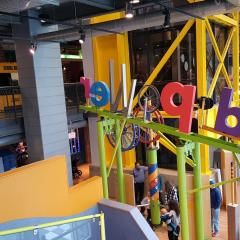 Boston Children's Museum
They have a two-story Japanese House you can walk through - fun for both kids and adults.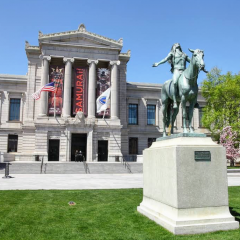 Museum of Fine Arts
The MFA has one of the largest Japanese art collection and they have a lovely Japanese Zen Garden outside. It kind of makes me feel like I'm in Japan and it's just so peaceful to sit in.  
Shopping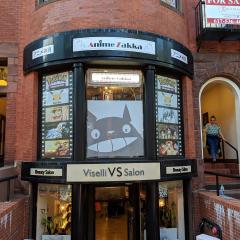 Anime Zakka Boston
If you like anime or Japanese cartoons or studio animation, this is a cute and fun place to go to get Japanese character goods. It's filled with Japanese items. There are two locations, one in Boston and one in Cambridge.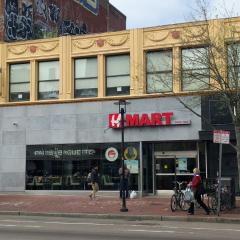 H Mart
While this is technically a Korean market, you can get some Japanese items like shampoos and snacks.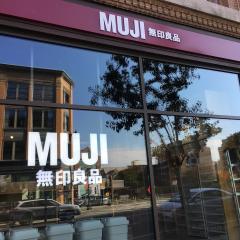 MUJI Newbury Street
This Japanese company has been around the US for a while. Its goods are very simplistic, minimal, and clean design. They have everything! Clothing, pens, home goods, candies, and their own branded things.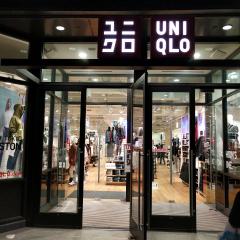 UNIQLO Newbury
While it doesn't feel like a Japanese store, it's a Japanese clothing company that's good for solid basics. Sometimes you can find Ukiyo-e, cartoon, or Hello Kitty t-shirts.
{$section.icon}
{$section.name}
{$section.sidebar}
{$section.tripItems}
{$section.icon}
{$section.name}
{$section.images}
{$section.tripItems}
{$tripItem.image}
{$tripItem.favorite}
{$tripItem.title}
{$tripItem.notes}