3 Days in Taxco
TAXCO
|
MORE THAN 2 YEARS AGO
|
by

Lolly
Sleep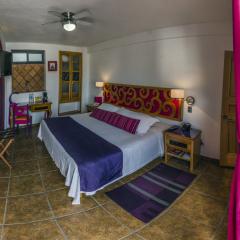 Hotel Boutique Pueblo Lindo
Offering breathtaking views of the surrounding city with its brilliant white buildings, this boutique hotel is perfect for lounging (there's a pool), eating (they have a great onsite restaurant), and relaxing (terrace drinks anyone?).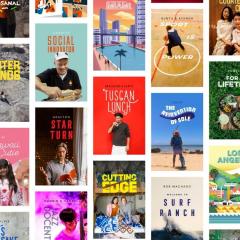 Airbnb
1 bed, 2 bath apartment with a jacuzzi tub and an amazing view
Activities
Silver Ring Making Airbnb Experience
This was my first time doing an Airbnb experience, and I loved it! Gustavo is a local silversmith that takes you through the entire ring making process: from sizing and design to filing, hammering, soldering, finishing and polishing! He shows you the art of jewelry making while making you feel at home in his workshop.
Pozas de Atzala
More commonly known as the Pozas Azules, the Pozas de Atzala offer an incredible natural landscape with beautiful, natural pools for swimming. You can easily spend a few hours or even a full day here. Take a combi (shared shuttle) from the center of Taxco to arrive (it should be 40 minutes to an hour drive). Beware that during the winter months, although the climate is perfect, the water is chilly!
Sightseeing
Santa Prisca de Taxco
A majestic 1758 church and town landmark with an opulent facade.
Eat
Restaurante El Adobe
A great place for breakfast and coffee before a day of sightseeing.
Plazuela de San Juan
This adorable plaza has many restaurants, but the true gem is a late night tlayuda stand that pops up in the evening hours. Stop here on your way home from a night out or make a point to wander out for these tlayudas—they're worth it (try the tlayuda de cecina).
Drinks
Restaurante Las Fuentes Bar
A low key spot perfect for a drink on the rooftop terrace and to listen to live music.
Mezcalería Xoco
Great little mezcal bar.
{$section.icon}
{$section.name}
{$section.sidebar}
{$section.tripItems}
{$section.icon}
{$section.name}
{$section.images}
{$section.tripItems}
{$tripItem.image}
{$tripItem.favorite}
{$tripItem.title}
{$tripItem.notes}