Paris in San Francisco
SAN FRANCISCO
|
MORE THAN 2 YEARS AGO
|
by

ljasminek
Our family has spent almost every Thanksgiving week (plus) in Paris/France since we have been married almost 25 years. This Thanksgiving, in this annus coronavirus not counting, we decided to 'do' Paris in San Francisco. Here were our rules of "reimagining" our annual trip: - Wake up around 4 am, due to jetlag - Have a baguette and nutella, then return to sleep in until noon - Enjoy 2-3 hour lunches and dinners - Sip tisane and chocolat chaud at salon de thés - Take long, long walks throughout the city - Recreate the annual rites of our sybaritic sojourn
Patisseries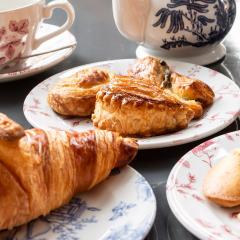 Maison Danel
A patisserie, a salon de thé, in a most sybaritic setting with a big chandelier and the cozy interior. Their macaroons and tea selections are a must. When we closed our eyes we could imagine ourselves in La Angelina drinking tea (or liquid chocolate) or Laduree (enjoying scrumptious macarons)!
Exploring the Sights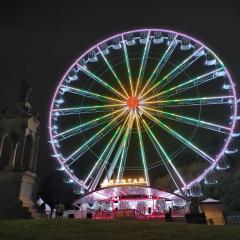 SkyStar Wheel (a la the Big Wheel)
Each year in Paris we take a ride on the ferris wheel in the Jardin du Tuileries to enjoy the views. Luckily Golden Gate Park had the SkyStar wheel to féte the 150th anniversary of the Park. Take a ride and enjoy the views of more than 1,000 acres of this most famous urban park.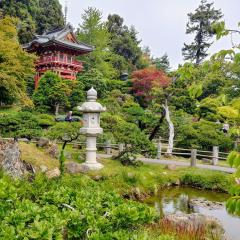 Golden Gate Park (a la Jardin du Luxembourg)
In Paris we take long strolls through Jardin du Luxemboug, taking time admire all the statues. As we recreated our long strolls through Golden Gate Park, we realized we had never stopped to enjoy all the statues there!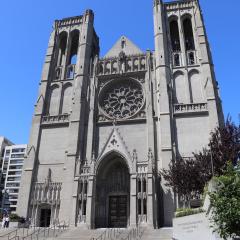 Grace Cathedral (a la Notre Dame)
Evoked in Gothic Style, this famous Cathedral is like Notre Dame. It occupies an entire city block near the summit of Nob Hill. Great concerts here. Visit also for the architecture, walk the Labyrinth and Huntington Park.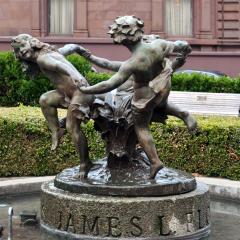 Huntington Park (a la Ile de la Cité)
Just across from Grace Cathedral, we ventured into Huntington Park...imaging ourselves walking from Notre Dame across the bridge on to Ile de la Cité. If only we could have found a little spot in the park selling crepes it would have been perfect.
Food & Wine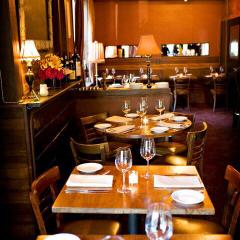 L'Ardoise Bistro
An intimate bistro tucked into one of the most romantic neighborhoods in SF. Savor traditional French favorites like steak frites and duck confit at this adorable place nestled near Duboce Park. Correct, any day.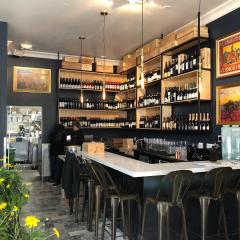 AltoVino
Paris has world class cuisine...but you might not have guessed that it also has excellent Italian cuisine. At AltoVino the space has a cocooned, luxurious feel, and the chef has an intuitive grasp with Italian cooking only seen in Europe. Their cooking is superb, especially the hand-made pastas, and the wine list is excellent as well.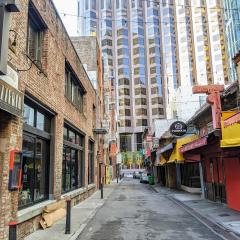 Belden Place
Parisian evenings often end with a late night stroll to find a spot for a café and music to end the night. Like the allées in Paris, Belden Place and the surrounding quarter has a cluster of cafés and great late night jazz to boot.
{$section.icon}
{$section.name}
{$section.sidebar}
{$section.tripItems}
{$section.icon}
{$section.name}
{$section.images}
{$section.tripItems}
{$tripItem.image}
{$tripItem.favorite}
{$tripItem.title}
{$tripItem.notes}