by

LizaHuber
I grew up going to Stratton, VT and fell in love with it from the start. I now bring my own family here all year long and it's our happy place. Stratton is the tallest mountain in Southern Vermont and offers a wide variety of terrain for all levels of skiing and snowboarding. They have snowboard parks, snow tubing, snowshoeing, snowmobiling, ice skating and more. There are extensive hiking and mountain biking trails to enjoy in the Spring, Summer, and Fall. Stratton's town is charming and full of great shops and restaurants. This is the ideal mountain to visit in the Northeast. Great skiing, wonderful town and tons of activities. The perfect ski getaway for families and friends.
Stratton: Stay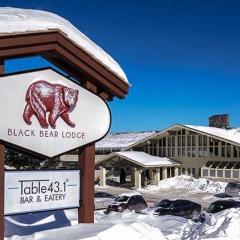 The Black Bear Lodge
The Black Bear Lodge is warm, dog friendly, clean and conveniently located just across the street from Stratton town. There's a hotel shuttle that will take you directly from the lodge to the base of the mountain. They have a nice restaurant there as well.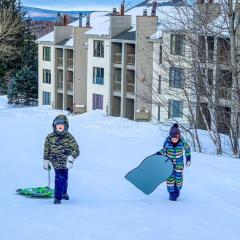 Stratton
There is only one hotel on the mountain, The Black Bear Lodge, but there are tons of options to stay in mountainside condos and homes. This is what we do. You can easily book a condo or home for your trip on Stratton's website under lodging. We normally stay in the OberTal, Mountain Watch, Village Watch or Vantage Point Condos, but there are so many options to choose from.
Stratton: Do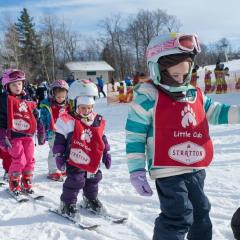 Stratton Mountain Resort
Stratton has extensive lesson programs for kids and adults for both skiing and snowboarding. Stratton also has a fantastic racing program for skiing and snowboarding. Check out Stratton's website for full info.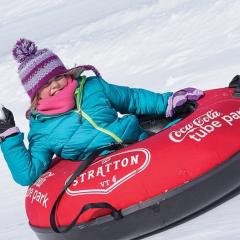 Coca Cola Tube Park
The tubing park at Stratton is so much fun. The runs are long and fairly steep. You can get some pretty good speed going. Great for kids and families. Be sure to buy tickets in advance. They have free hot cocoa in the hut to warm up.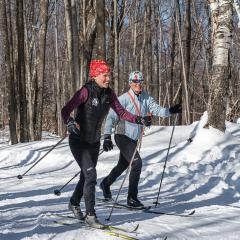 Nordic Center Warming Lodge
The Stratton Nordic Center offers cross country skiing and snowshoeing.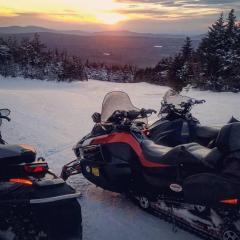 Stratton Adventures
Stratton Adventures has super fun snowmobile tours on the mountain in the winter for both kids and adults. Alex and I took a private tour last year for an epic date night and it was so much fun. In the spring, summer, and fall, they do ATV tours on the mountain.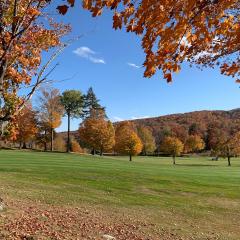 Stratton Mountain Golf Course
I'm not a golfer, but Stratton is well known for its gorgeous golf course and clubhouse. A lot of weddings are held here. Super pretty view of the mountain.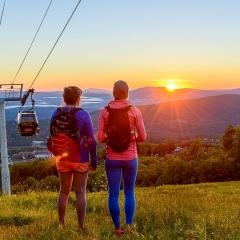 Stratton Mountain Trailhead
One of my favorite things about Stratton is year-round hiking. You can follow the hiking map on your own or take part in one of the many hiking adventures offered by Stratton.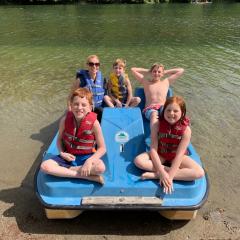 Emerald Lake State Park
Emerald Lake State Park is about 30 minutes away from Stratton and a great family destination in the Summer. We love it here. Bring a picnic and stay at the beach all day. You can also rent fishing gear, paddle boats, canoes, and kayaks. The lake is amazing and the park offers hiking trails too.
Stratton: Eat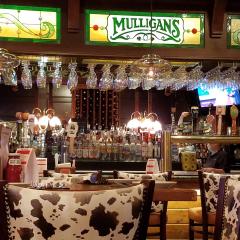 Mulligan's
Mulligan's is a true Stratton destination and I've been going there since I was little. It's a great place to go for lunch, dinner or apres ski. Great for families. Large menu, great drinks and delicious sushi.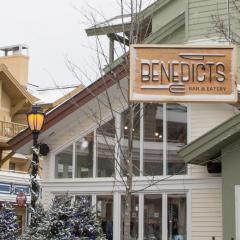 Benedict's Eatery & Bar
Benedicts's has some seriously delicious breakfast and brunch. They are open for breakfast and brunch every day and serve dinner on the weekends. You can even book a private gondola to dine in outside on their terrace.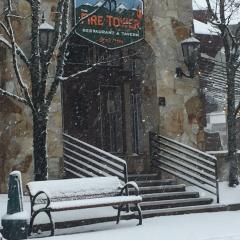 The Fire Tower Restaurant & Tavern
Fire Tower has a really lively atmosphere. A bar on one side, where you can also eat and the main restaurant on the other. Very creative menu, great drinks, perfect for apres ski or date night. My husband and I like to eat up at the bar when we go.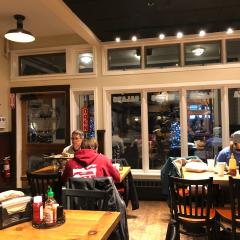 Village Pie
The best pizza! Lots of other options as well including meatball heroes and huge salads. The restaurant itself is small and doesn't have much seating, we normally get takeout. In warmer weather, they open the patio and there's much more seating available then.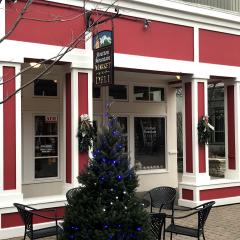 Stratton Deli and Market
The Stratton Mountain Deli has the best breakfast sandwiches and lunch options. Lizzy, who works behind the counter, is incredible. She is a Stratton legend who knows all the customers by name and welcomes everyone with a smile. The deli has tons of breakfast and lunch options, including a wide variety of vegetarian and vegan options, soups, salads and more.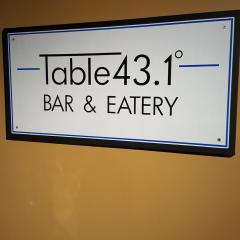 Table 43.1
Table 43.1 is inside the Black Bear Lodge. We have personally never eaten here, but have heard good things about it. I know they serve Thanksgiving dinner and have a great breakfast.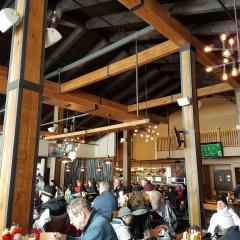 Grizzly's
Grizzly's is one of our favorite go-to spots for apres-ski. They have a large menu, great drinks, and live music. Amazing view of the mountain as well.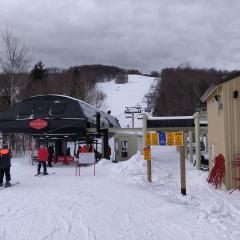 Stratton Sun Bowl Base Lodge
The Stratton Sun Bowl lodge is over on the left side of the mountain and is a nice alternative for lunch or a drink away from the hustle and bustle of the main lodge. They have a bar upstairs and often have live music for apres ski. Very close to the tubing park as well.
Verdé Restaurant
Verde is amazing and the fanciest restaurant on the mountain, although still warm and casual. Delicious food, great atmosphere and perfect for date night on the mountain.
Stratton: Drink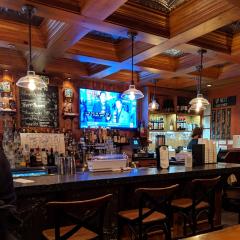 Bar802
We love Bar 802. It's a mountain sports bar that's ideal for apres ski or a casual dinner up at the bar.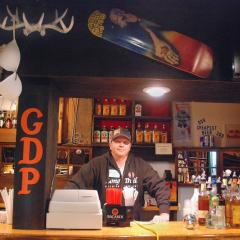 Green Door Pub
The Green Door Pub is located on the bottom floor of Mulligans and I vividly remember trying to sneak in when I was 15 or 16. It's a super casual mountain bar with pool tables, live music, and great wings.
Stratton: Shop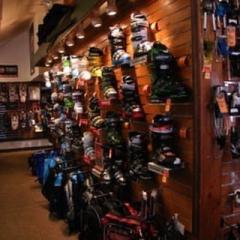 First Run Ski Shop
The First Run Ski shop has all the gear you need and more. The bottom floor is all clothes, ski gear, snow boots, hats, and gloves. The top floor sells skis, boots, poles, snowshoes and more gear. They have a boot lab to make sure the boots you purchase are the exact right fit for you. They also offer demos and equipment rentals. We come here at the start of every year to get our skis tuned up.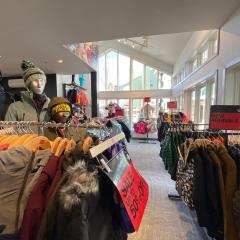 The North Face Summit Shop at Stratton
All things North Face. I'm a huge fan.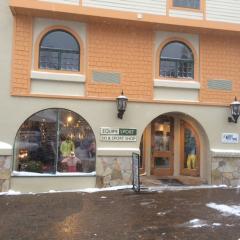 Equipe Sport
Large selection of ski clothes and other outdoor apparel. I purchased my ski jacket here last season.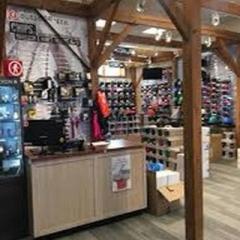 Head Case
Head Case has everything you need to protect your noggin on the slopes. Large selection of helmets, goggles, neckies and more. They also sell GoPros.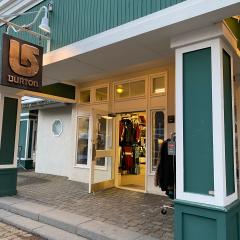 Burton at Stratton
All things Burton and snowboarding. Gear, boots, snowboards, bindings, gloves, hoods, backpacks....everything. My 13-year-old son's favorite shop on the mountain.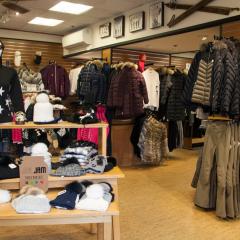 Dashing Bear
The place to go for Bogner ski gear.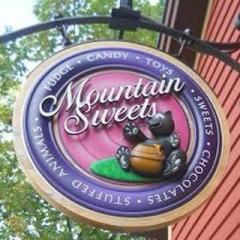 Mountain Sweets
Loaded with toys and candy by the pound, Mountain Sweets is by far my kids' favorite shop on the mountain. Fair warning, the candy by the pound thing at a ski resort is not cheap. If you let your child fill their bag up to the top, it will probably cost you $20. I try to keep my kids' bags to halfway full only.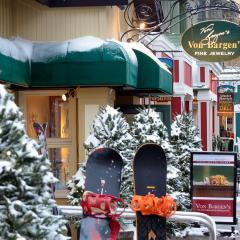 Von Bargen's Jewelry
Von Bargen's has been at Stratton forever and has a wide selection of stunning fine jewelry.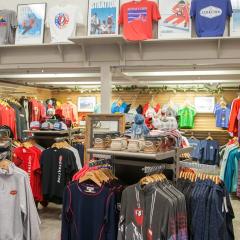 Stratton Clothing Company
If you want something that has Stratton written on it, this is where you go. I love their long-sleeved T-shirts and cozy flannel PJs. Lots of fun Stratton themed gifts like pillows, water bottles, mugs, wine glasses, and picture frames.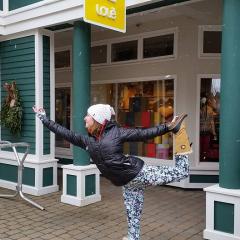 Lolë Stratton
High-end yoga and athleisure wear.
Manchester Designer Outlets
Manchester is only 20 minutes away from Stratton and is loaded with designer outlets and restaurants. Ralph Lauren, J. Crew, Ugg, Brooks Brothers, Vineyard Vines, and Kate Spade just to name a few.
Stratton: Coffee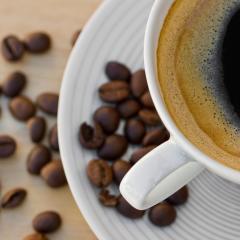 Coyote Espresso Bar
Coyote Espresso bar is an eclectic spot for coffee and unique artisan gifts.
Stratton: Spa and Fitness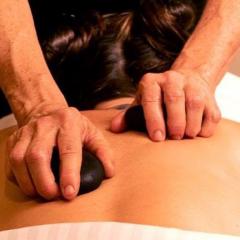 Day Spa Stratton Village
Full-service spa right in Stratton town. Massages, mani, pedi, you name it.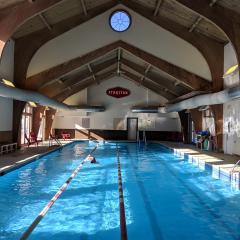 Training and Fitness Center at Stratton Mountain
The Stratton Fitness Center is really great for families. They have a huge indoor pool that my kids love. Locker rooms with sauna and steam rooms. They also have a great spa, beautiful fitness facility and outdoor tennis courts for the spring and summer. If you're not a member of the fitness center, they'll charge you for a day pass. It's not very expensive though. For the 6 of us, the family pass is $30.
Stratton: Nearby Mountains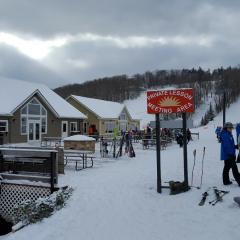 Bromley Mountain Ski Resort
Bromley is a small family mountain only 20 minutes from Stratton. Great learning mountain for beginners. For me, the real draw of Bromely is their Mountain Adventure park that's open from Memorial Day to Columbus Day. They have everything from TreeTop Ropes Courses to a massive zipline, hiking, carnival-type rides at the base and a very long alpine slide that goes from the top of the mountain all the way down.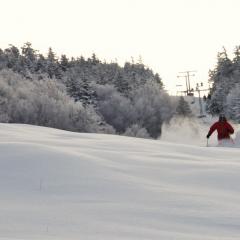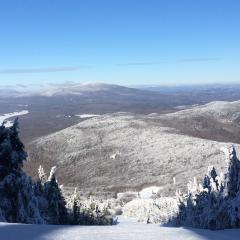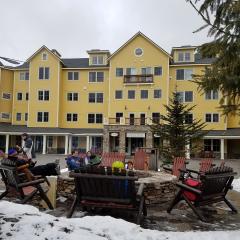 {$section.icon}
{$section.name}
{$section.sidebar}
{$section.tripItems}
{$section.icon}
{$section.name}
{$section.images}
{$section.tripItems}
{$tripItem.image}
{$tripItem.favorite}
{$tripItem.title}
{$tripItem.notes}