Vietnam Favorites in SoCal
SOUTHERN CALIFORNIA
|
BUCKET
|
by

LinhKieu
I grew up in Hanoi and as I get older, I'm more in touch with my Vietnamese roots and more appreciative of the food and history. As a big foodie, I both cook and eat a lot of Vietnamese food; it makes me feel more connected to home. So I am grateful to have Little Saigon and all the Vietnamese run and influenced restaurants and shops nearby. Here are some of my favorites.
Eat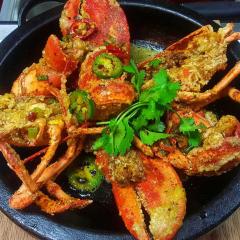 Little Sister
While not "authentic" and more fusion with higher-end ingredients, I love Little Sister for its innovative cooking and quality ingredients.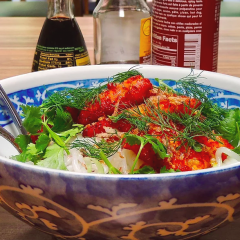 Viet Noodle Bar (Pico Blvd)
This place has all the values I look for in good Vietnamese food: good flavors, pretty authentic, good quality ingredients, and good price. I love the turmeric fish with noodles - yum! And I love the owners.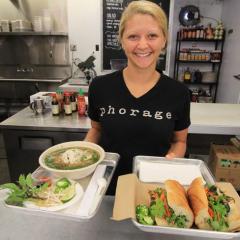 ASAP Phorage
Yes, it's inside a grocery store, but they serve some of the most decent pho and banh mi in the west side (of LA). It's one of my favorite places for lunch.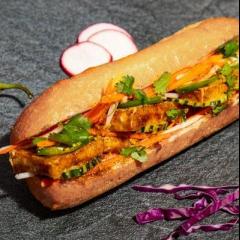 Banh Mi Ba Nam
Right on the Venice boardwalk, great for grabbing sandwiches before you hit the beach and the Vietnamese family that runs it is very friendly. The food is made by the sweetest Vietnamese mom.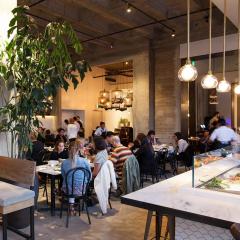 Cassia
Cassia is a high-end South East Asian restaurant with some very cool Vietnamese-inspired dishes. Plus the restaurant is gorgeous. Notes: this is among the most expensive spots on the list.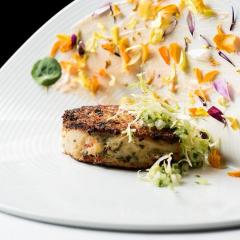 Crustacean Beverly Hills
Super high-end and seafood focused, this place is an LA institution. It might not look super "Vietnamese", but there is a strong Vietnamese influence to the menu.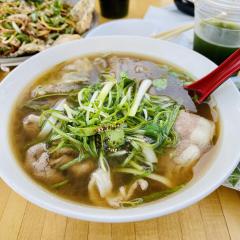 Quán Hỷ Restaurant
Eat outside and order the pop-up Pho Bap Hoa pho menu. The female chef is a celebrity in Vietnam and has only lived here for a few years. This pho is probably the closest to what you would get in Vietnam. And you'll feel like you're in Vietnam because it's almost exclusively Vietnamese people that eat there and the servers don't really speak English.
Shopping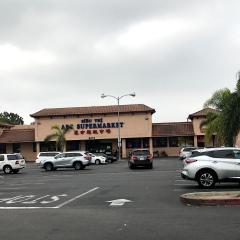 ABC Siêu Thị Supermarket
Authentic Vietnamese grocer with fresh produce and Vietnamese food supplies. They also have fresh tofu made daily. Make sure to check out the fruit vendors and food shops in the same strip mall.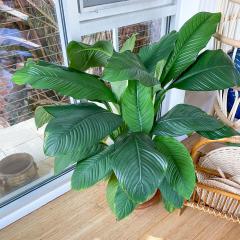 KimThai Garden
Get great plants at a cheap price. Run by a lovely Vietnamese family, it makes me feel like I'm back home in Hanoi. Next to the shop they also sell Vietnamese homewares, like pots and pans.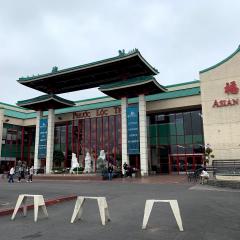 Phuoc Loc Tho
Also known as the Asian Garden Mall, it's fun to explore. You'll find many types of stores, like clothing and jewelry, and they hold Vietnamese events here too like Lunar New Year celebrations and the Mid Autumn festival. There's also the Little Saigon Night Market here on weekends.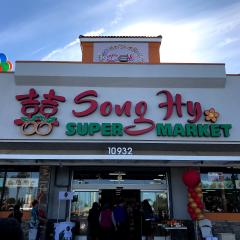 Song Hy Market
Best place for fresh seafood, even live crabs!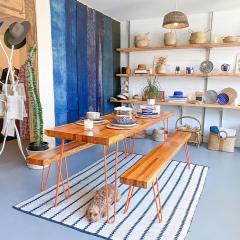 YEM Home
This is my social club, artisanal goods, and pop dinner spot. We're in the middle of moving but plan to reopen in a new location soon! I've hand carried back many of the items we sell straight from Vietnam and the artisans themselves. Find dishes, hats, textiles and more!
Places to See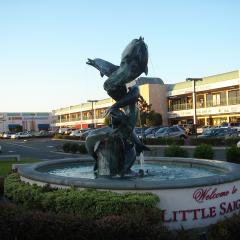 Little Saigon
Vietnamese people came here in 1975 and settled in Little Saigon, probably mostly for the weather. 189,000 Vietnamese immigrants live here. It was also the place of the first Vietnamese shopping mall. There are tons of Vietnamese restaurants, grocery stores, and shops.
{$section.icon}
{$section.name}
{$section.sidebar}
{$section.tripItems}
{$section.icon}
{$section.name}
{$section.images}
{$section.tripItems}
{$tripItem.image}
{$tripItem.favorite}
{$tripItem.title}
{$tripItem.notes}