by

Jacqueline
Some of my favs from prior trips that I can't wait to visit again, plus some new ideas to explore.
Eat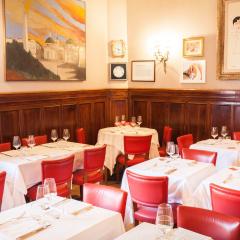 Dal Bolognese Roma
This is a Roman institution. In the Piazza del Popolo. I suggest a drink in the garden at the Hotel De Russie before dinner - they have nice fancy cocktails. You need to call after 7:30 PM to get someone who speaks English. This will be a harder reservation to get.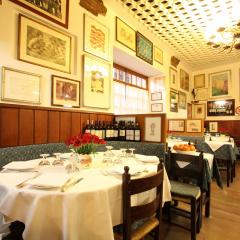 Trattoria al Moro
Known for their Pasta carbonara. The Roman artichokes (braised in olive oil and garlic) are excellent as is the scampi.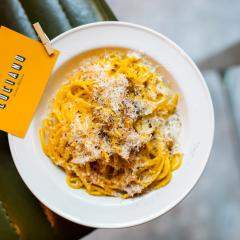 LUCIANO Cucina Italiana - Roma
Michelin-starred chef Luciano Monosilio, who is the king of carbonara. Friends highly recommend it, so it's on my list!
Cocktails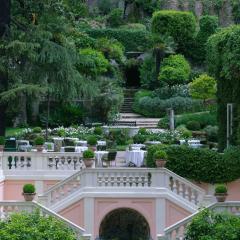 Hotel de Russie
The hotel has a gorgeous garden that is perfect for an aperitivo before dinner.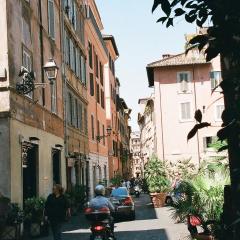 Hotel Raphaël
An adorable place to stay, but an even better place to have drinks from the rooftop with amazing views of Rome. It's just off the Piazza Navona.
Gelato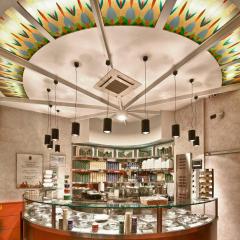 Il Gelato di San Crispino
Awesome gelato and sorbet. Their fruit flavors are particularly good. This location is near the Pantheon. Another is by the Trevi fountain.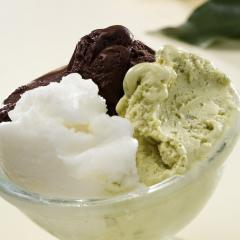 Il Gelato di San Crispino
Awesome gelato and sorbet. This location is near the Trevi fountain. Another is by the Pantheon
Shopping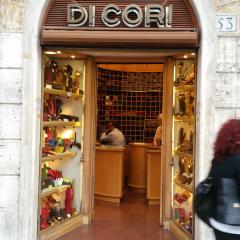 Eredi Di Cori Sergio Sas
Cool glove store right by the Spanish Steps. Tell them your size and color and they'll bring out a bunch of gloves to try. They're high quality leather that last awhile and very different than what you can usually find in the US. They recently opened stores in NYC & Boston.
Sleep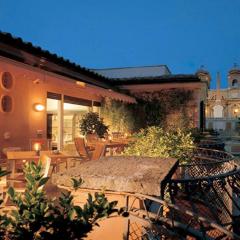 The Inn At The Spanish Steps
Adorable hotel right on Via dei Condotti (a main shopping street). I especially love the top floor, where you can have breakfast in the morning outside on the patio and curl up with a book and glass of wine late afternoon inside on cozy sofas.
Coffee
La Casa Del Caffè Tazza D'oro
Authentic coffee shop tucked around the corner from the Pantheon. Pay the cashier, then step up to the counter with your receipt for an espresso or granita di caffe.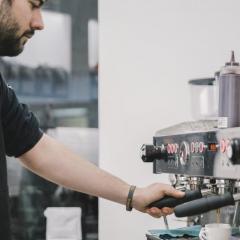 The 10 Best Coffee Shops in Rome
List of great coffee shops from Culture Trip
Sant'Eustachio
Home roasted beans blended with water from an aqueduct? Definitely want to go back here!
Museums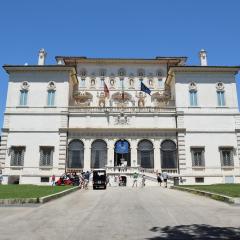 Galleria Borghese
Amazing art collection. Worth doing a Context Travel tour again.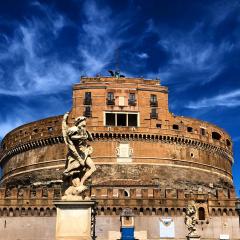 Castel Sant'Angelo
Always fun to walk around here.
Baths of Caracalla
Amazing ruins of Roman baths from AD 212.
{$section.icon}
{$section.name}
{$section.sidebar}
{$section.tripItems}
{$section.icon}
{$section.name}
{$section.images}
{$section.tripItems}
{$tripItem.image}
{$tripItem.favorite}
{$tripItem.title}
{$tripItem.notes}