Milan
MILAN
|
MORE THAN 2 YEARS AGO
|
by

Jacqueline
Milan - Sleep
Hotel Manzoni
A classical elegant hotel in the center of the shopping streets of Milan. Stay here for a taste of Italian renaissance, with kind helpful staff.
Senato Hotel Milano
Sleek, sophisticated hotel on the inner ring in Milan, so close to anything you want to see. Any for the workout hungry, there's a Barry's Bootcamp just down the street.
Milan - Eat & Drink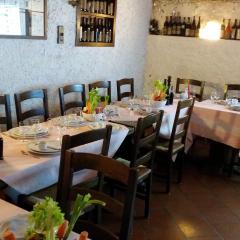 Boccondivino
Delicious Italian in a local neighborhood on the most inner ring of roads in Milan, or the Cerchia dei Navigli. Simple, yet sophisticated cuisine with incredibly friendly staff. If you're ready to explore post dinner, Bar Magento Milano up the street is where the local 20/30s crowd hangs out.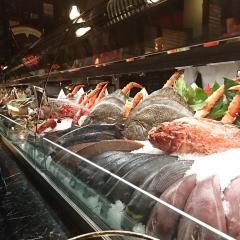 Langosteria
Superb fish restaurant with a stylish crowd.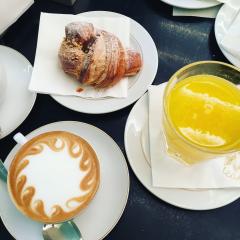 Marchesi 1824
Located in Galleria Vittorio Emanuele shopping area, look a small door leading to the second floor for Marchesi. In the morning, grab a quick cappuccino and croissant while surveying the crowds down below through floor length windows. You'll be amazed at the speed of the people making the machiatos and the fashionable style of the businesspeople who pop through for their morning cappuccino.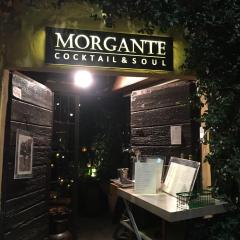 Morgante Cocktail & Soul
Cool spot for an after dinner drink, tucked down a street off the canal by Linea Traghetti Gaggiano-Milano, a happening area where locals hang out in the evenings, whether for a stroll along the canal or to pop in somewhere for a cocktail.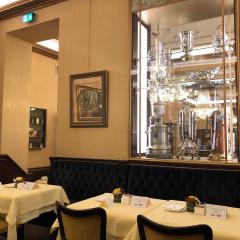 Pasticceria Cova
Excellent lunch spot in the midst of all the shopping.
Milan - Shopping
Brera
Lovely area for an afternoon stroll and a little shopping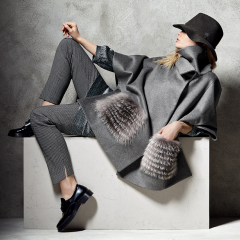 Cinzia Rocca Store Milano
Beautiful winter coats! My favorite dress coat ever was a Cinzia Rocca that I found in Saks in NYC many years ago.
d.a.t.e.
Awesome sneakers store! Near Brera neighborhood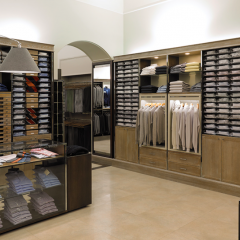 Doriani Cashmere
For gorgeous, high-end cashmere.
Loox Milano
Cool eyeglass store with multiple locations around Milan.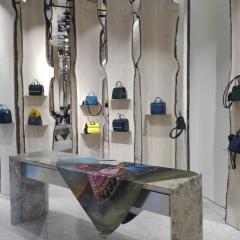 Valextra Flagship Store
Beautiful leather bags.
Milan - Churches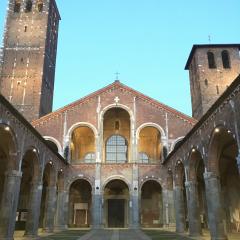 Basilica di Sant'Ambrogio
Sant'Ambrogio is the patron saint of Milan. This 1000+ year old church in the city centre takes you back in time when you walk through the doors.
Duomo di Milano
One of my favorite places ever is the rooftop of the Duomo. Whether you take the elevator or stairs, it's a joy to explore. You can wander around most of the roof, duck behind spires and get a fantastic view of the city.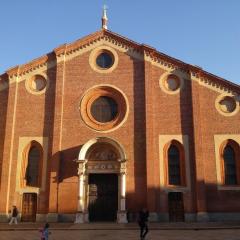 Last Supper
Leonardo Da Vinci's masterpiece is an important monument to see for anyone interested in history or religion. Painted in the late 1400s it's one of the most famous paintings in the world, and fascinating to see even after its many restorations. Availability of tickets is limited, so definitely reserve ahead. Afterwards wander a few blocks over to Pasticceria San Carlo for an espresso in an old school pasticceria. Or sit for awhile and enjoy their delicious desserts.
Modena - an easy overnight for balsamic vinegar
Antica Acetaia Villa Bianca
Another possible place for a balsamic vinegar tasting. Looked like a lovely setting.
Antica Corte Pallavicina Relais
A fortified hotel from the 14th century turned rustic yet chic hotel & farm in the countryside between Cremosa and Parma. Their one-star Michelin restaurant provides a delightful way to experience culatello, an amazing cured meat that rarely leaves its home in the Po Valley. Downstairs in the cellar you'll see culatello marked for infamous people and restaurants around the world.
Generi Alimentari Da Panino Modena
This lunch spot was so busy we bargained for takeout panini and found outdoor tables near the mercato.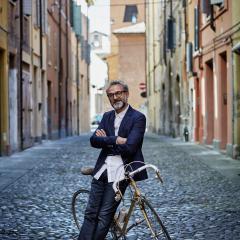 Massimo Bottura's personal recommendations for eating and drinking in Modena
Recs from chef of Osteria Francescana, which was named the world's best restaurant in 2018.
Mercato Albinelli
Cute mercato in the center of Modena, the home of balsamic vinegar. Browse across a range local produce, cured meats, cheeses, balsamic vinegar, etc.
Modena
Home of balsamic vinegar. Cute little town to visit on an overnight from Milan. About a 2 hour drive.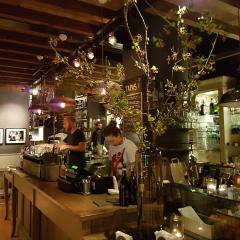 Mon Cafè
Looked like a delicious place for lunch but they were full when we arrived.
Osteria Di Rubbiara
We had a lovely balsamic vinegar tour here. Lunch I would skip if you can, especially the wine.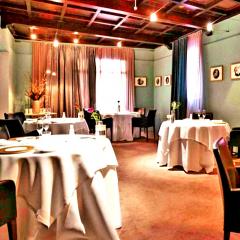 Osteria Francescana
Named the world's best restaurant in 2018. Friends have eaten there and said it was amazing, sadly it was closed when we were there. Reservations are a must.
Latteria Sociale S. Ferndinando - Parmigiano Reggiano
Parmigiano-Reggiano is made almost exclusively in the regions of Parma, Reggiano, Emilia and Modena. Local farmers may group together into a latteria sociale to combine their milk in a single place to make parmesan. The process is fascinating, and if you can score a tour, definitely do it. We visited Latteria Sociale S. Ferndinando and it was excellent - Italian only though so ask ahead.
Other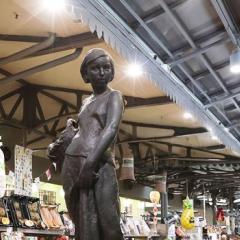 Mercato coperto di Via Albinelli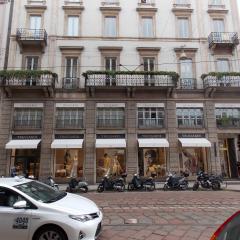 TRUSSARDI MILANO PIAZZA SCALA
Il Ristorante (upstairs) is an amazing high-end restaurant if you're in the mood for a splurge. Likely at the next table a business deal will be in process!
{$section.icon}
{$section.name}
{$section.sidebar}
{$section.tripItems}
{$section.icon}
{$section.name}
{$section.images}
{$section.tripItems}
{$tripItem.image}
{$tripItem.favorite}
{$tripItem.title}
{$tripItem.notes}