With 14 million residents in central Tokyo alone, what started as a humble fishing town less than two centuries ago has now grown into one of the world's greatest metropolises. How to even begin to tackle all the endless possibilities that this city holds? Our top must-sees span the broad range of what Tokyo has to offer: a mix of modern and traditional, brand new and ancient.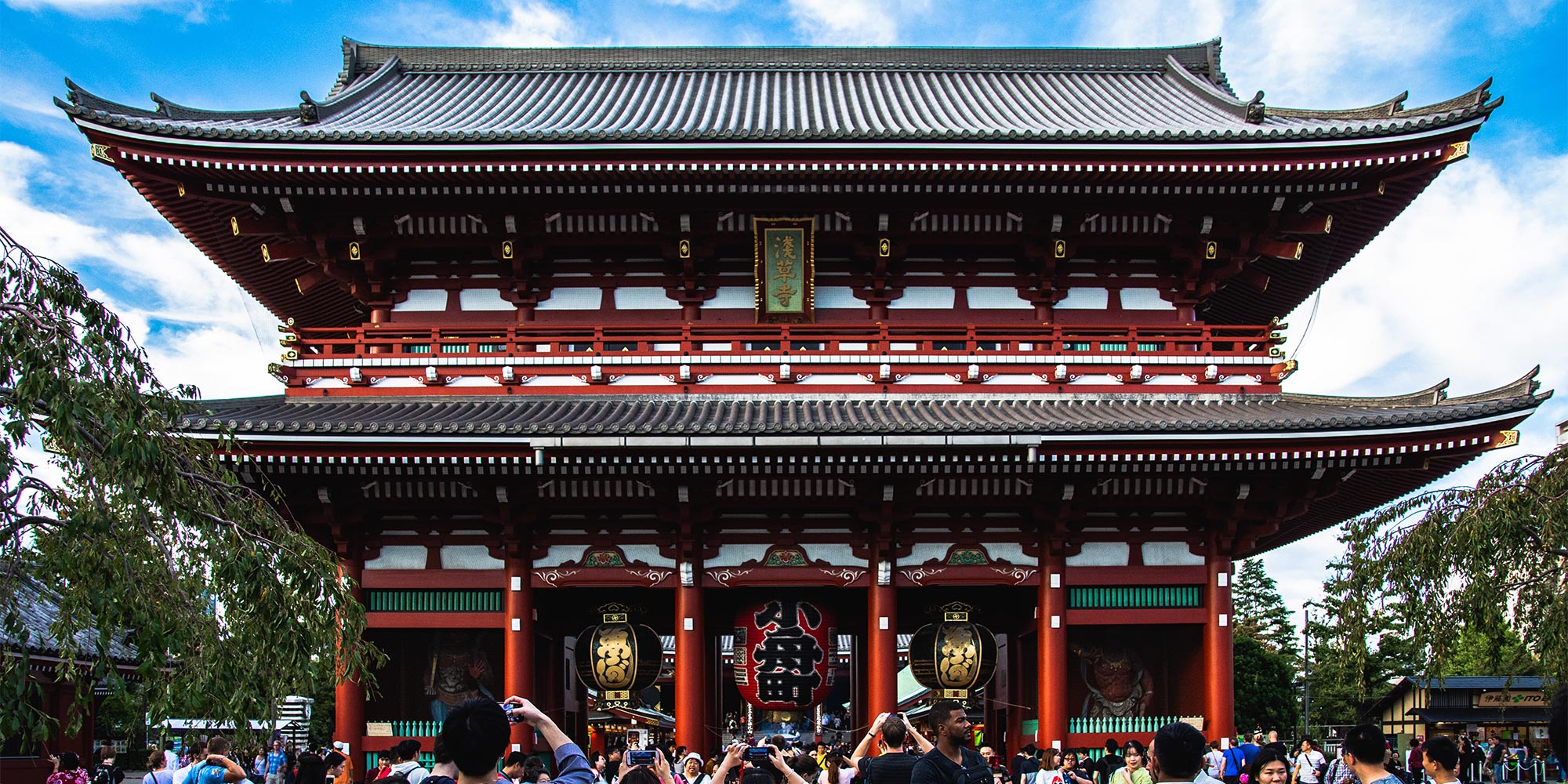 Sensō-ji
2-chōme-3-1 Asakusa, Taito City, Tokyo 111-0032, Japan

Immerse yourself in the contrasts of present-day Tokyo by visiting its oldest temple, Sensoji. Set smack in the center of modern, concrete highrise buildings, this Buddhist temple dating back more than a millennium is an impressive reminder of ancient traditions that are close to the hearts of the Japanese.
The picturesque temple is well-known for its entrance gate--Kaminarimon (thunder gate)--and it's probably what you picture in your mind if you've heard of Sensoji Temple or the Asakusa area. Walk down the stone pathway past the incredible line-up of market stalls to its vermillion columns and massive paper lantern, taking in wafts of incense and catching a glimpse of the golden treasures stored inside the main temple. The path from the gate to the temple, also called Nakamise, is a fantastic opportunity to purchase souvenirs and sample fun Japanese street food.
If you're lucky enough to visit Tokyo in May (pro tip: it's one of the best times of year to visit Japan!), you might time your visit for the temple's annual festival, Sanja Matsuri, and join the excitement and crowds while men in festival wear hoist portable, ornate wooden shrines around the grounds and under the Kaminarimon gate. The festival lasts several days, so if you can't see the early morning procession on Sunday, you'll still be able to join in the festivities, watch performances, and munch on street food earlier in the week!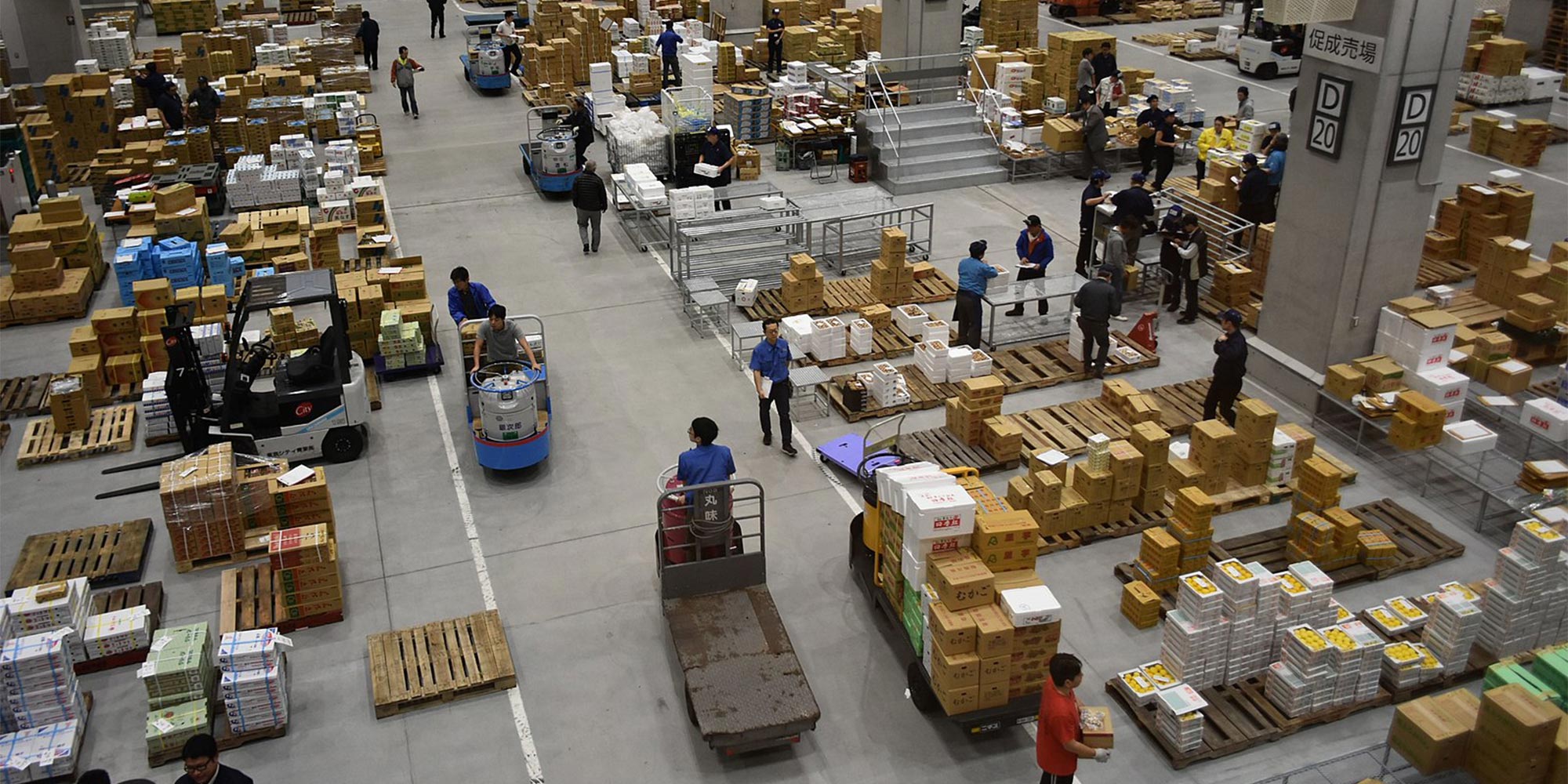 Toyosu Fish Market
6-chōme-6-2 Toyosu, Koto City, Tokyo 135-0061, Japan

When you think of Tokyo's most famous fish market, you may think of Tsukiji; but Tsukiji was old, crowded, and falling apart, so it moved a few blocks away onto a man-made island and is now called Toyosu Market. High rollers come here to buy tuna for thousands, if not millions, and fly them around the world to elite sushi restaurants. The new facilities offer plenty of opportunities to watch the action from several different observation areas.
Travelers can go to watch the fish auctions, but also to breakfast on the freshest sushi around (Tsukiji's sushi joints have also made the move to Toyosu). Because the auctions take place early in the morning, the market's restaurants also open at the crack of dawn. We recommend getting in line for the first seating, around 5 am (yes, sushi makes for an excellent breakfast!). While there are many sushi stalls to choose from, Sushi Dai is our favorite because of its intimate atmosphere, friendly chefs, and unbeatable quality. If you're not a fan of early-morning sushi, you can also experience a classic Japanese cafe (kissaten) at Senriken , which has been a fixture at Tsukiji, and now Toyosu, since 1914.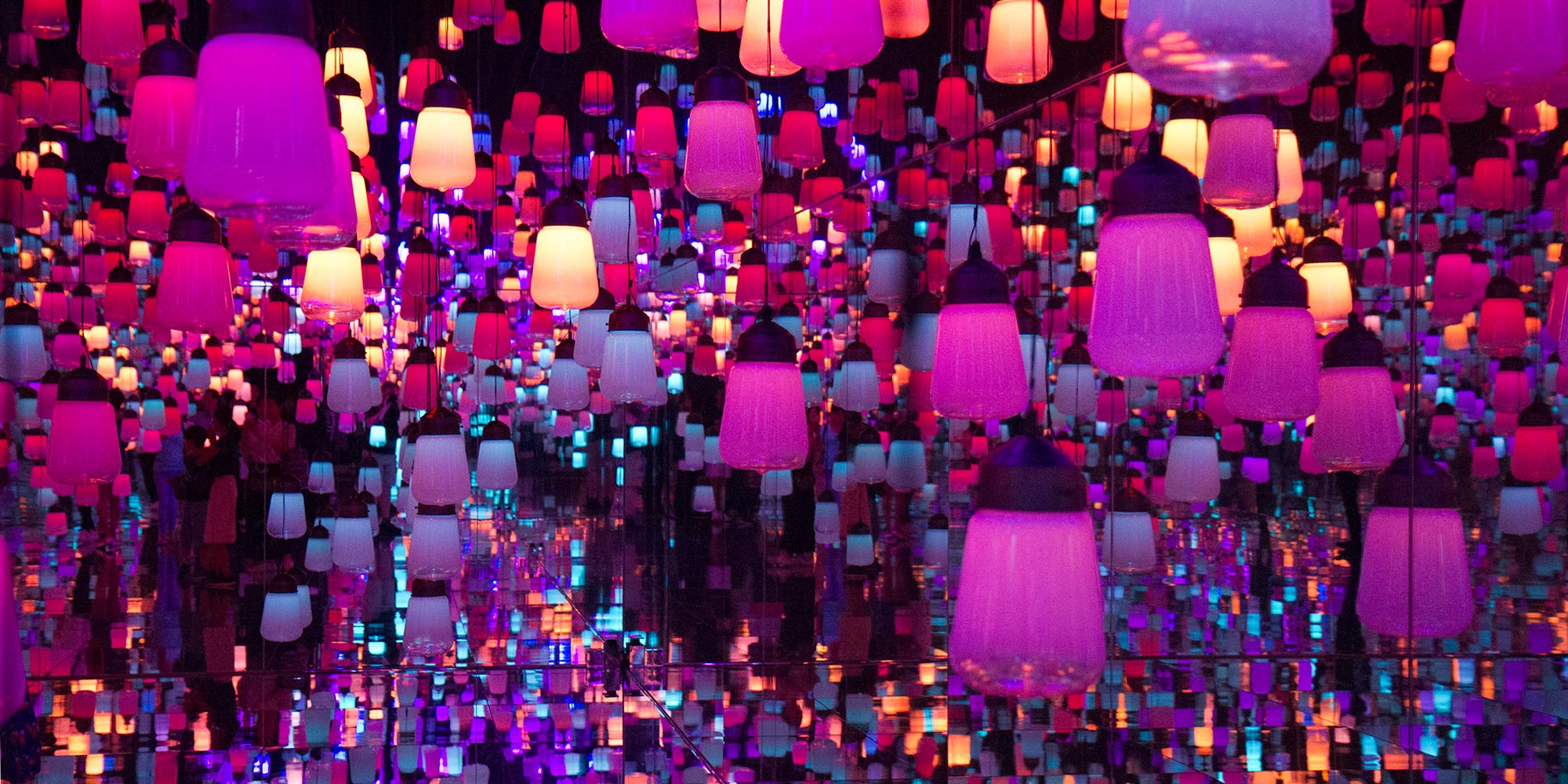 teamLab Borderless Digital Art Museum
Japan, 〒135-0064 Tokyo, Koto City, Aomi, 1-chōme−3−8 お台場パレットタウン

You've seen the Instagram photos: selfies in a twinkling hall of mirrors, or amongst seemingly infinite numbers of glowing lanterns. Yes, that's all in the teamLab Borderless Digital Art Museum!
On the manmade island of Odaiba is a large building with completely black interiors, illuminated only by various kinds of digital art displays, and varying in degrees of interaction. The teamLab digital art collective began with pop-up digital exhibitions across the country—illuminating shrines, forests, and hotels—and now has permanent displays not only in Japan, but across Asia.
A delight for both children and adults, the museum has enough content to last several hours, but add some extra time to wait in lines for the most popular exhibits. Exhibitions include rolling hills built into the floor, glowing ropes courses, and shadowy figures in glass. Make sure you go online to book your ticket in advance as you can't buy them on the spot.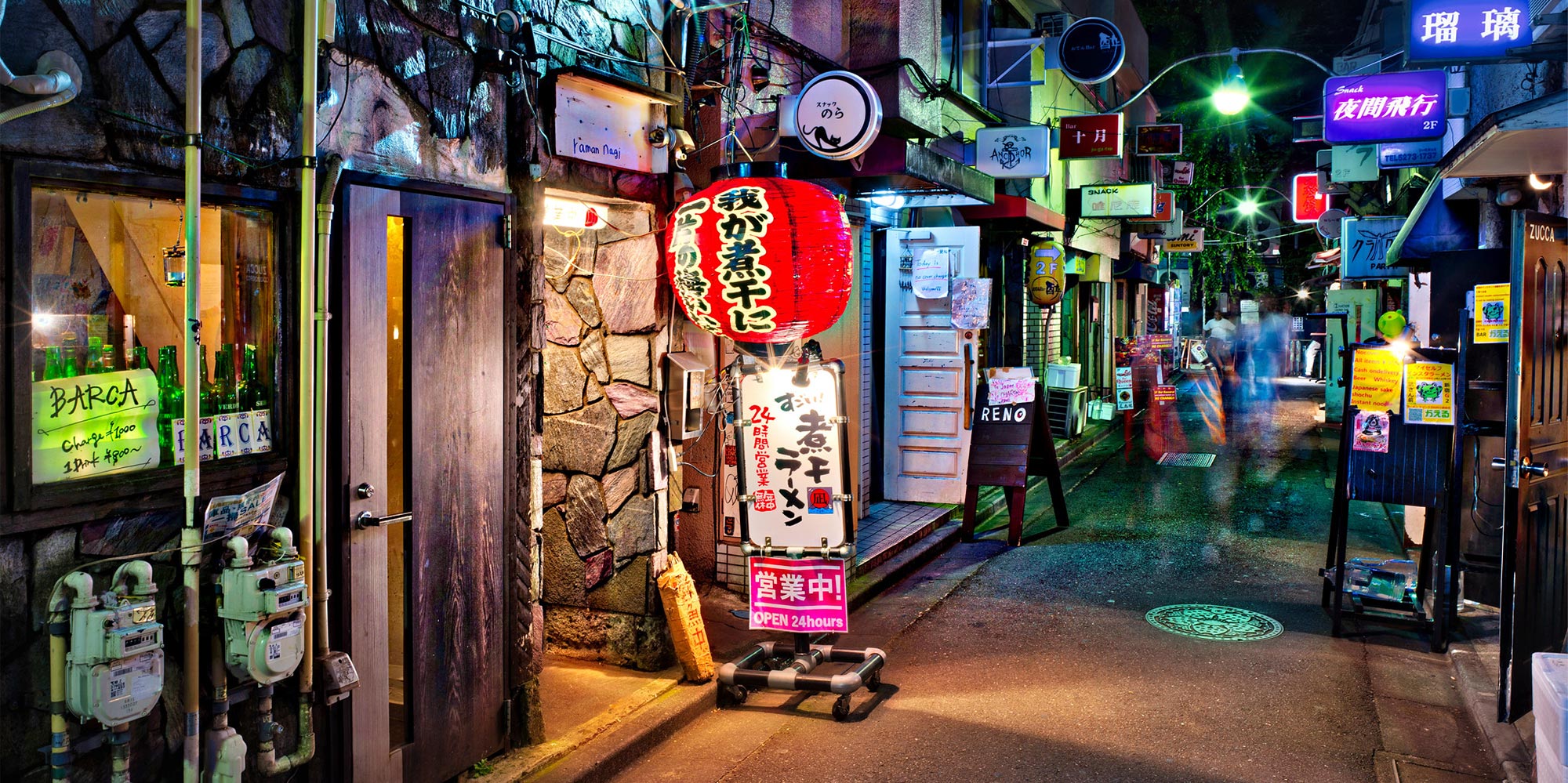 Golden Gai
Shinjuku City, Tōkyō-to 160-0021

Tucked away in the side streets of the dizzyingly large Shinjuku neighborhood is Golden Gai, a series of alleyways with more than 200 tiny bars. Truly prime examples of anaba (literally, holes in the wall), each bar is unique and quirky in its own special way (like the fun leopard print and exuberant, chatty namesake at Kenzo's Bar ), all while being no more than a couple hundred square feet.
Golden Gai is a fun and adventurous way to explore the seedier side of Tokyo and experience a real, beloved form of the local drinking culture. While you may run into other tourists, each bar has its treasured regulars and may have no more than four seats.
There are a few things to keep in mind when visiting: Because some bars do treasure their regulars, you may see a few spots with "no foreigners" signs (but not to worry, you have hundreds of others to pick from!). Try Albatross ; this tiny rooftop bar is foreigner-friendly, with a beautiful view of the Tokyo skyline and eclectic, old-parlor decor. Another tip to keep in mind is that some bars may also have cover charges, a not uncommon practice in Japan.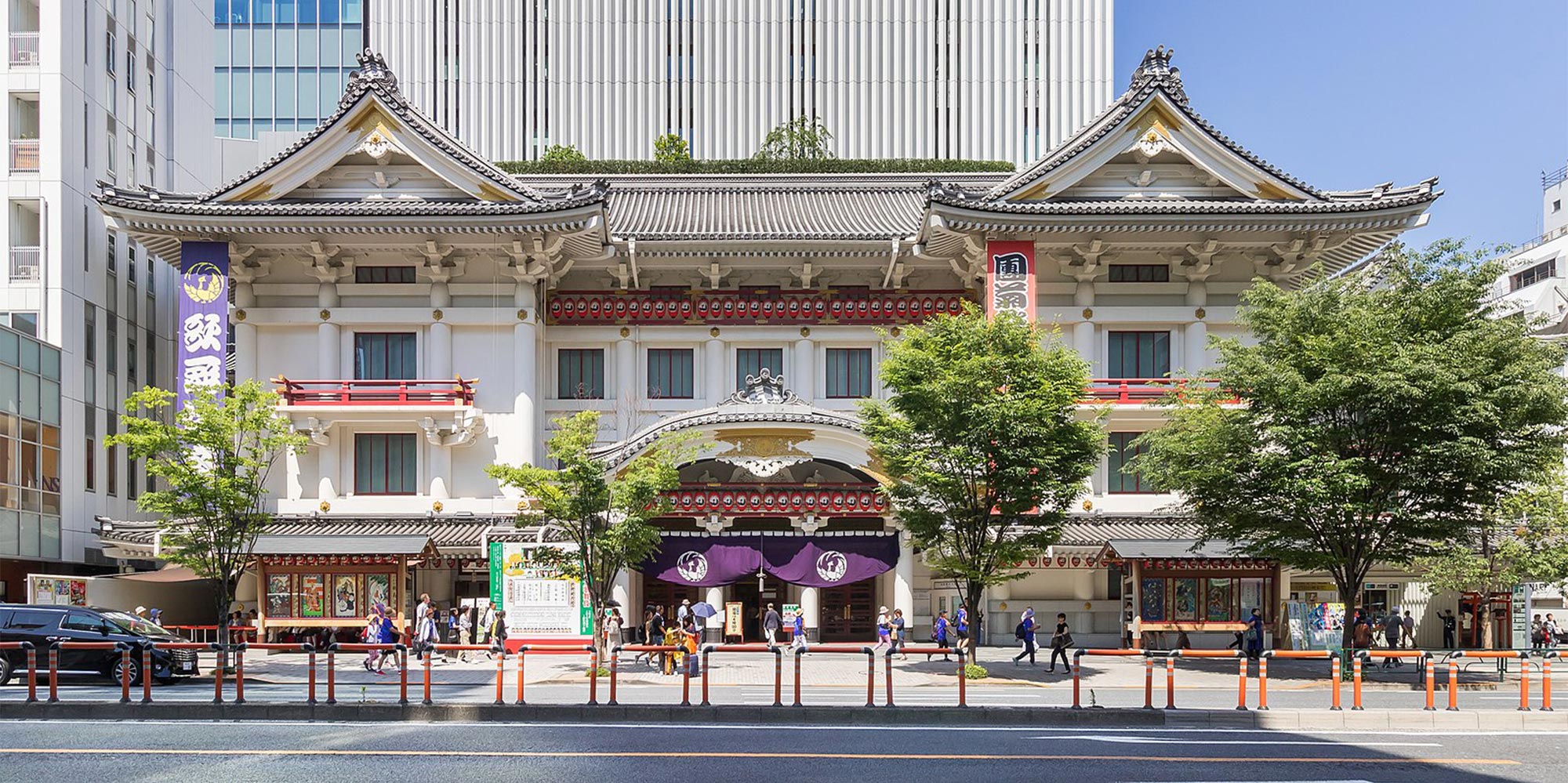 Kabuki-za Theatre
Chuo City, Tokyo 104-0061

With its elaborate kimono, ancient folktales, and highly refined traditional singing and dancing, kabuki may strike some as an inaccessible theater art; but, if you have the chance to drop in to the Kabuki-za Theatre , take it!
Kabuki was created four centuries ago by a woman and her all-female dance troupe for the common people, rather than the nobility; they didn't shy away from entertaining with risque dance moves and flashy costumes. These days, however, kabuki is performed exclusively by men, and the families of performers are elite national celebrities.
It's worth a trip to admire the dancers' movements, the operatic quality of the singing voices, the swirling costumes, and even, if you're lucky, a few jaw-dropping surprises and stunts that go back to its original roots as lower-class entertainment. With so much to look at, it might not bother you that you can't understand a word they're saying, but the theater offers audio sets to explain the action and the storylines in English.
Kabuki performances are long events, with an intermission where everyone breaks out bento lunches and tea and snacks; but, at the Tokyo Kabuki Theatre, you can pop in for a short time with more affordable single-act tickets. (Note: Because of COVID-19 safety precautions, these may not be available at this time.)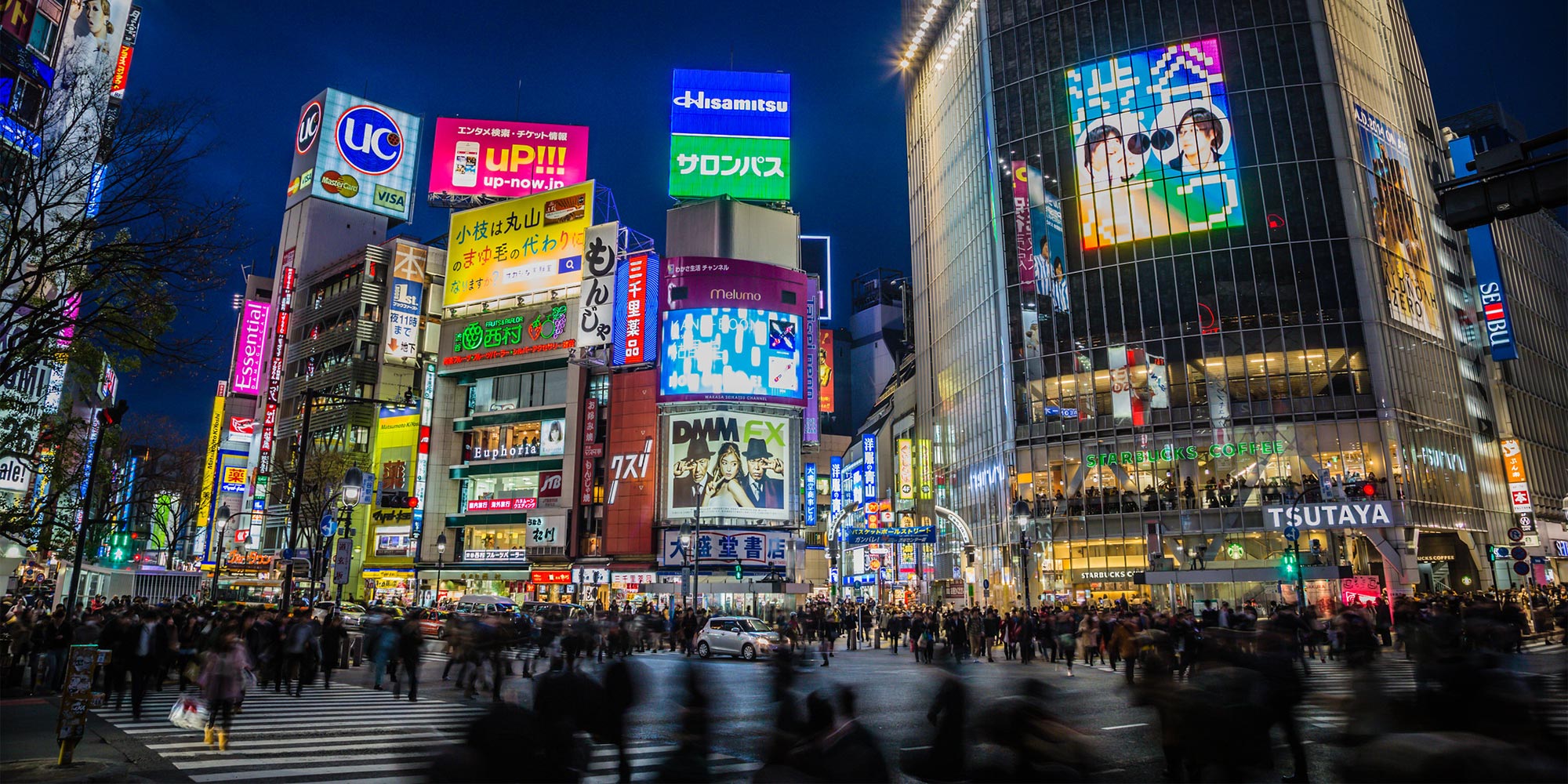 Shibuya Crossing
2-chōme-24-1 Shibuya, Shibuya City, Tokyo 150-0002, Japan

Plunge into the heart of Tokyo's bustling lifestyle at the Shibuya Scramble Crossing. Shibuya Station is one of Tokyo's major hubs, with many train lines and bus lines passing through, and sees millions of passengers per day. Home to corporate offices, flagship shopping stores, and many restaurants and bars, the neighborhood is a popular destination for the locals at all hours of the day. During rush hours, the famous scramble has seen up to 3,000 people per crossing!
Watching the ebb and flow of so many people can be mesmerizing, not to mention a classic photo opportunity. For a great overhead view of the action, head to the 2nd floor of the Starbucks opposite the train station, which has seats overlooking the crossing, or the rooftop park of the Shibuya 109 building.
The station is one of Tokyo's many massive mazes, with countless exits; to find the famous crossing, follow signs for the "Hachiko" exit. Hachiko is a beloved canine legend that's even made its way to other countries! This loyal dog who patiently waited for its master until the end of its life is memorialized with a statue just outside of the station, and has been a popular meeting spot for decades. You'll see the crossing from there.
{$section.image}
{$section.placeName}
{$section.address}
{$section.addressNotes}
{$section.description}
Saw this interesting article on Portico and wanted to share it with you:
{$section.title}
{$section.content}