Tokyo at Night: Picture-Perfect Spots for a Great Night Out
Tokyo is one of the best cities in the world to explore by night, not only to have a great time, but also to capture some Instagram-worthy night shots. Its major districts are so impressive and vast that even relatively famous haunts can get swept under the rug amidst the chaos of the megacity that is Tokyo. These are some of the top spots that are both photogenic and fun!
Shinjuku: Omoide Yokocho
Shinjuku City, Tokyo 160-0023

The Tokyo metropolis lacks a single typical city center. Instead, it's comprised of a ring of "centers" dotted around the JR Yamanote Line, a train line that encircles the heart of the city. Among these many areas, Shinjuku might be considered the most "downtown" of them all. Here you'll find Omoide Yokocho (Memory Lane), a city block of ramshackle dives and smoky grill-houses. Memory Lane should not be confused with Golden Gai, an extensive collection of cramped and cozy bars with every kind of theme you can imagine. While Memory Lane sits just down the street from the West Exit of Shinjuku Station, Golden Gai is situated on the edge of the Kabukicho red light district, which itself is a kaleidoscope of color and light, a great place for urban and street photography.
Most people who visit Tokyo head to Shibuya, where it's easy to be seduced by its famed scramble crossing and pulled along by a river of people into the main shopping street called Center-gai, making it too easy to miss out on another hidden lane: Nonbei Yokocho (Drunkard's Lane), a small and atmospheric strip of lamplit drinking establishments.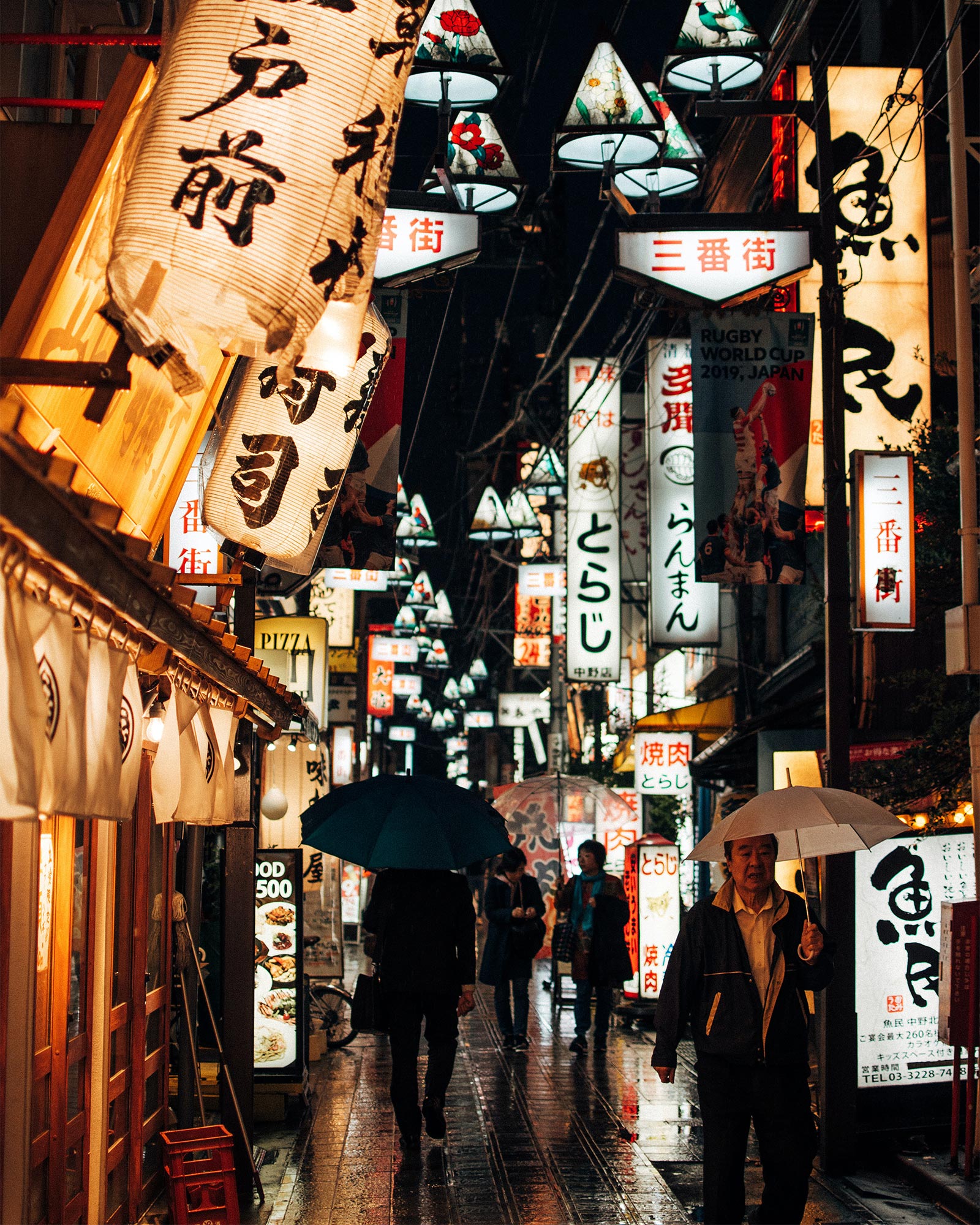 Nakano
Nakano City, Tokyo

Between Shinjuku and Shibuya, most travelers' forays into Tokyo's nightlife comes to an end, but we're only just beginning. Nakano is a less-visited urban center, despite being filled with visual and culinary delights. Only a few minutes away from Shinjuku by train, Nakano is its own little urban island in the Tokyo sea. The immediate area around the station is dominated by the shotengai, a covered Japanese shopping arcade: a retro idea of a shopping mall filled with boutiques and restaurants. By venturing out along the intersecting streets, one can explore a labyrinth of little alleyways and passages that harbor hidden night spots and hangouts. The area is a boon for both your camera and your tastebuds.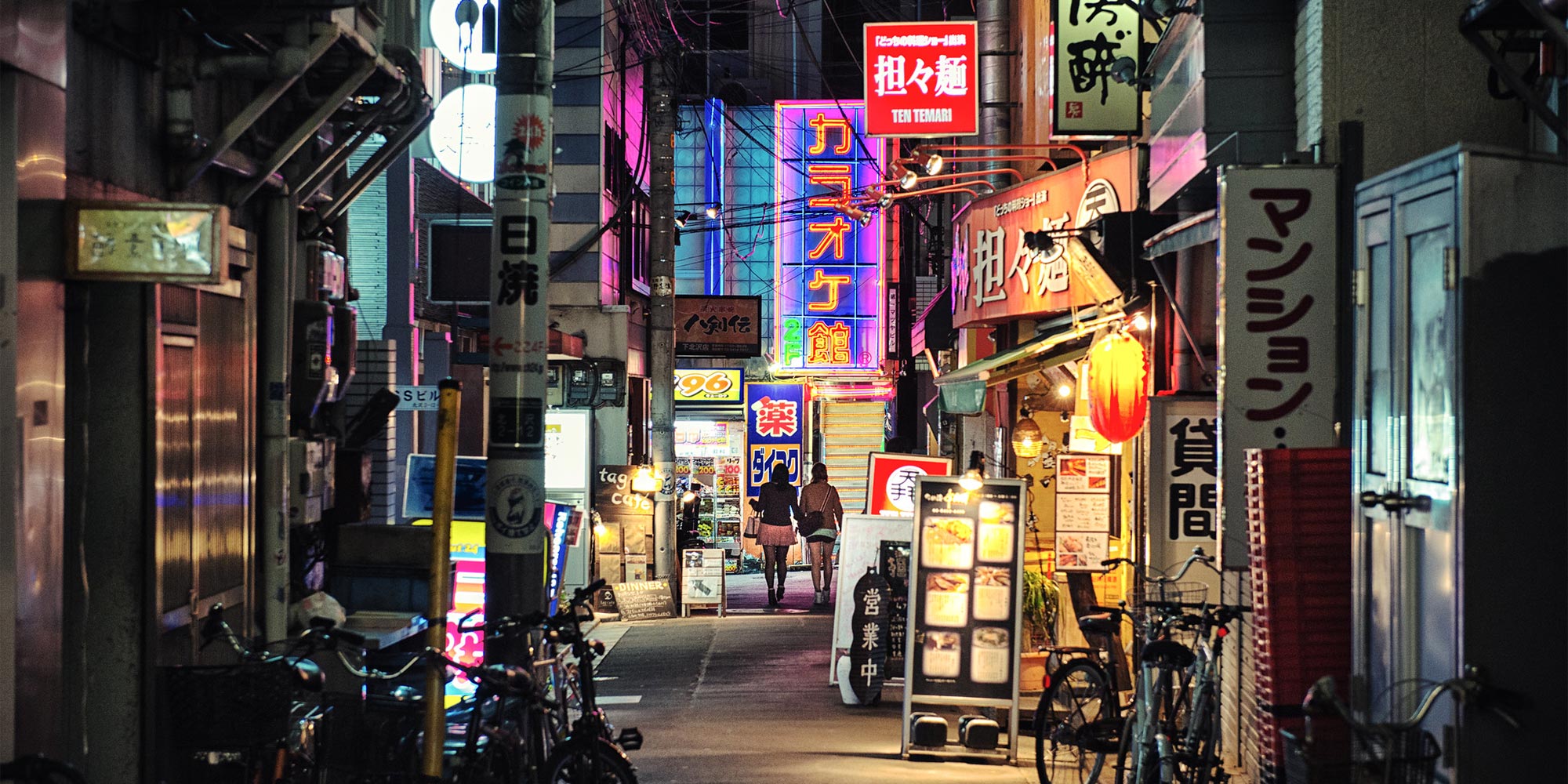 Shimokitazawa
Shimokitazawa, Kitazawa, Setagaya City, Tokyo 155-0031, Japan

Head to Shimokitazawa if you're looking to explore Japanese hipster culture. A few minutes west of Shibuya on the Inokashira Line, this quaint but hip area is great for the fashion-minded shopper. It's also home to some classic Tokyo bars, like Trouble Peach, a rock bar with a neon sign that has graced the area with its pink glow since the 1970s.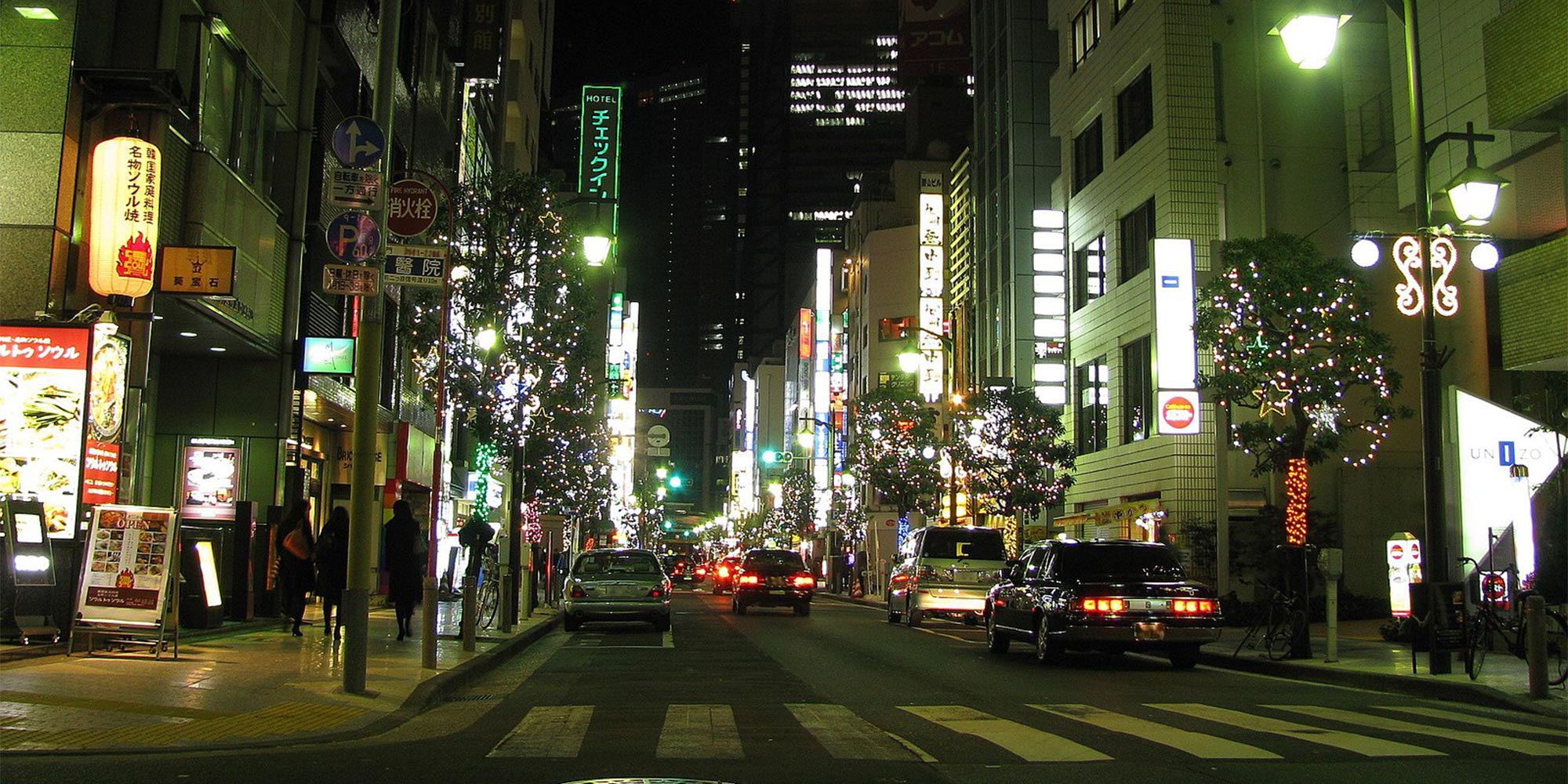 Shinbashi/Yurakucho
On the complete opposite side of the city, and the opposite end of the demographic spectrum, there are Shinbashi and Yurakucho . The areas around these neighboring train stations are common hangouts afterhours for people getting off work, with plenty of places to grab a bite or a quick drink. Major train lines cut through this district on an old, elevated viaduct, and all kinds of bars and restaurants have sprung up under its stone arches, neatly tucked under the train line's brickwork.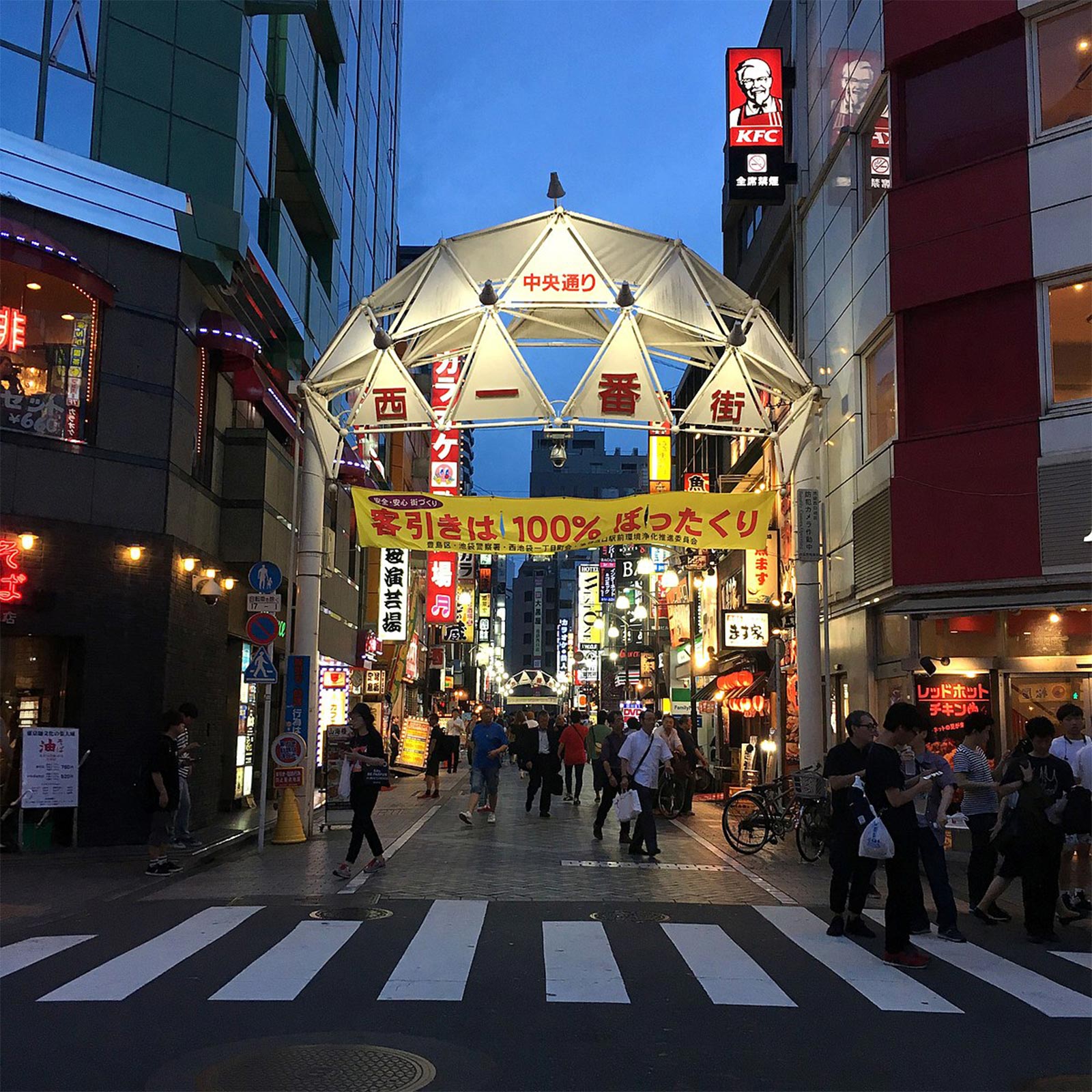 Ikebukuro
Ikebukuro, Toshima City, Tokyo, Japan

One final nightlife hub is Ikebukuro. Most travelers visiting Tokyo miss this area despite Ikebukuro station being one of the busiest in the world (second only to Shinjuku). The east side of the station attracts a younger crowd with fun cafes and sweet shops, though there are also a few hidden alleys such as Mikuni-koji, a photogenic little street known for its "snack" bars (small and intimate karaoke bars, usually catering to middle-aged and older men). The west side of Ikebukuro is a bit rougher around the edges, with plenty of interesting dives as well as a few classy whisky and jazz clubs. It also happens to be an unofficial Chinatown, with a wide variety of Chinese restaurants and other Asian cuisine. The area's lively streets make for great picture taking!
By venturing just a bit deeper into the many neighborhoods and bar streets of Tokyo, you can find all kinds of easily-overlooked gems for both a fantastic evening and a beautiful shot to add to your photography portfolio. Our local experts and photographers at EYExplore each have their own favorite spots and stories to share, which you can experience through our photo adventures.
{$section.image}
{$section.placeName}
{$section.address}
{$section.addressNotes}
{$section.description}
Saw this interesting article on Portico and wanted to share it with you:
{$section.title}
{$section.content}