Crafting an Art History-Filled Trip to Paris
If you love all-things-art and are planning your first trip to Paris, you're probably experiencing a mix of excitement and anxiety. With so many sights to see, mapping out an art-focused visit to the French capital can feel daunting. To take the guesswork out of planning, we've come up with a guide that's guaranteed to give you a bon voyage to the cultural capital of the world.
World-Class Museums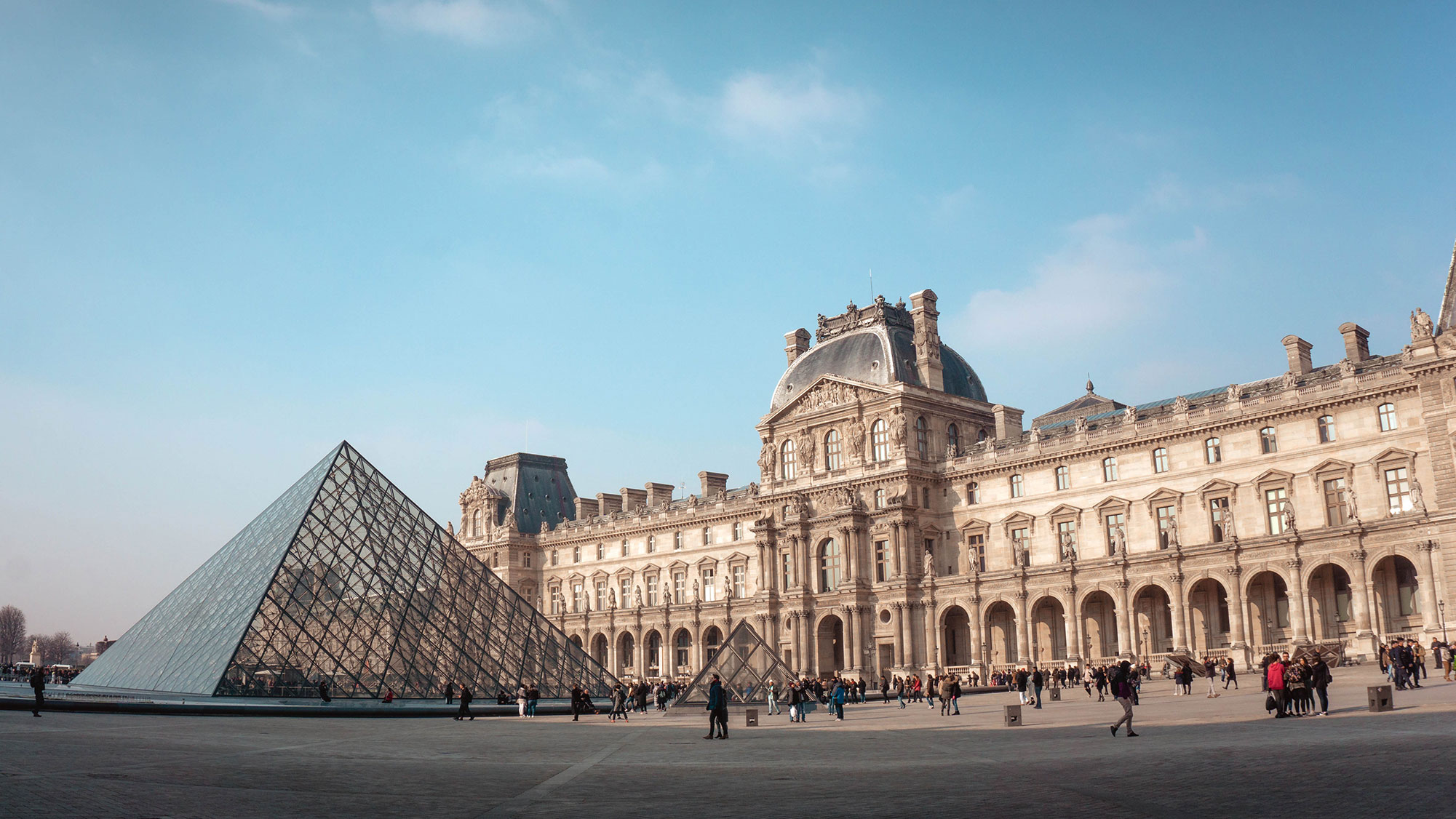 Louvre Museum
Rue de Rivoli, 75001 Paris, France

It wouldn't be your first trip to Paris without an inaugural visit to the Louvre. As both the biggest and most popular museum in the world, the Louvre is a must-see on any art lover's list. Within the museum's 652,000 square feet, you'll find myriad masterpieces spanning mediums and movements, with highlights including the Venus de Milo, the Winged Victory of Samothrace, and Leonardo da Vinci's Mona Lisa.
For a stress-free look at these pieces and much more, we recommend Paris Muse's Introduction to the Louvre. This 2.5-hour guided tour is a great way for first-timers to get acquainted with the collection—and for returning guests to see the museum in a more memorable way.
Tickets: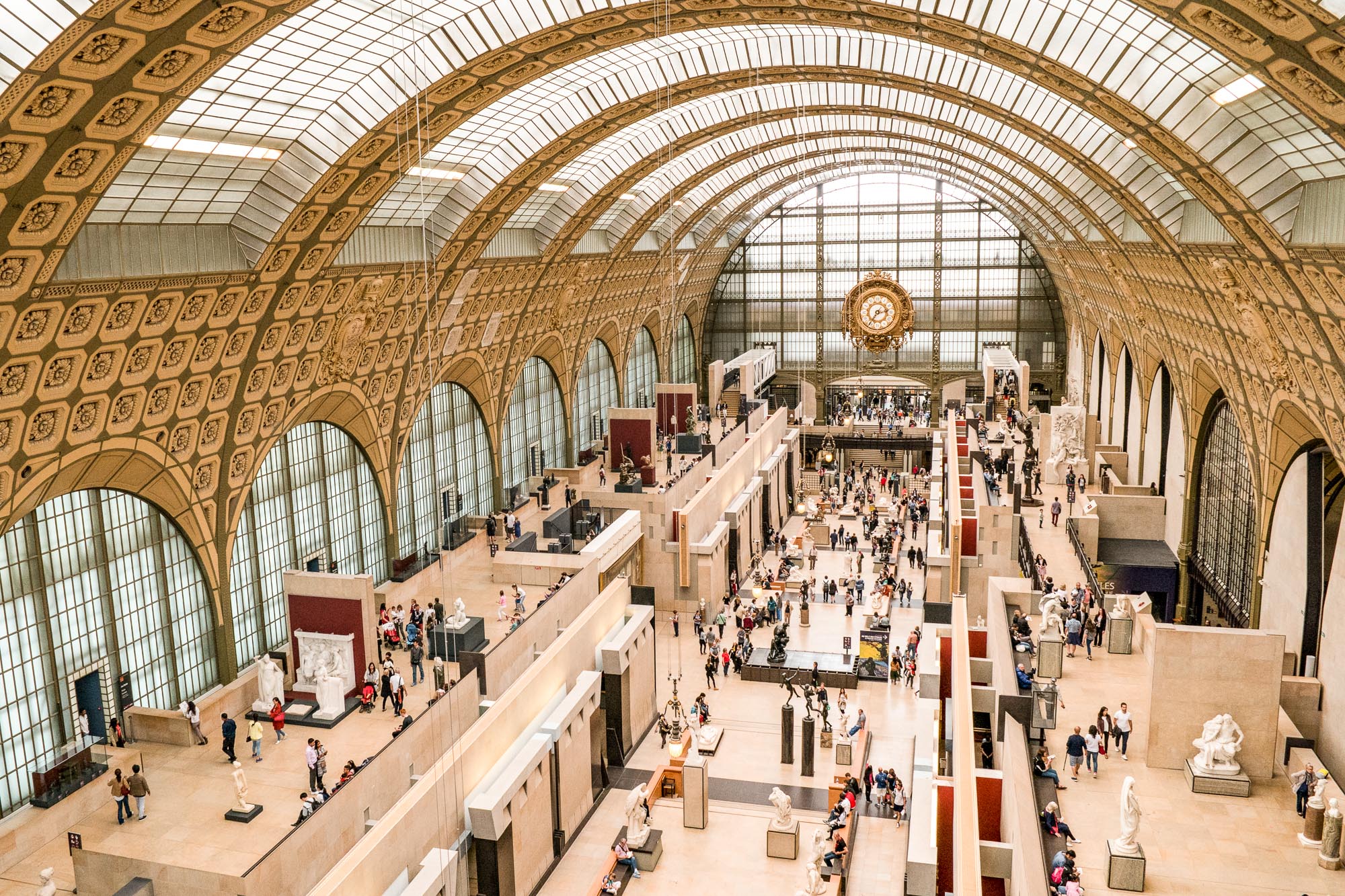 Musée d'Orsay
1 Rue de la Légion d'Honneur, 75007 Paris, France

Just across the river from the Louvre is the Musée d'Orsay. At this famed institution, you'll find four floors of mid-19th to the early 20th century art, including an entire étage of Impressionist masterpieces. As the largest collection of Impressionism in the world, these holdings include many of the movement's most significant works, from Pierre-Auguste Renoir's Bal du Moulin de la Galette to Edgar Degas' The Little Dancer.
After you've absorbed all of the world-class art, be sure to pop out onto the top floor's roof terrace for a stunning view of Paris.
Tickets:
Musée d'Orsay tickets (in English) 
Musée d'Orsay billets (en français)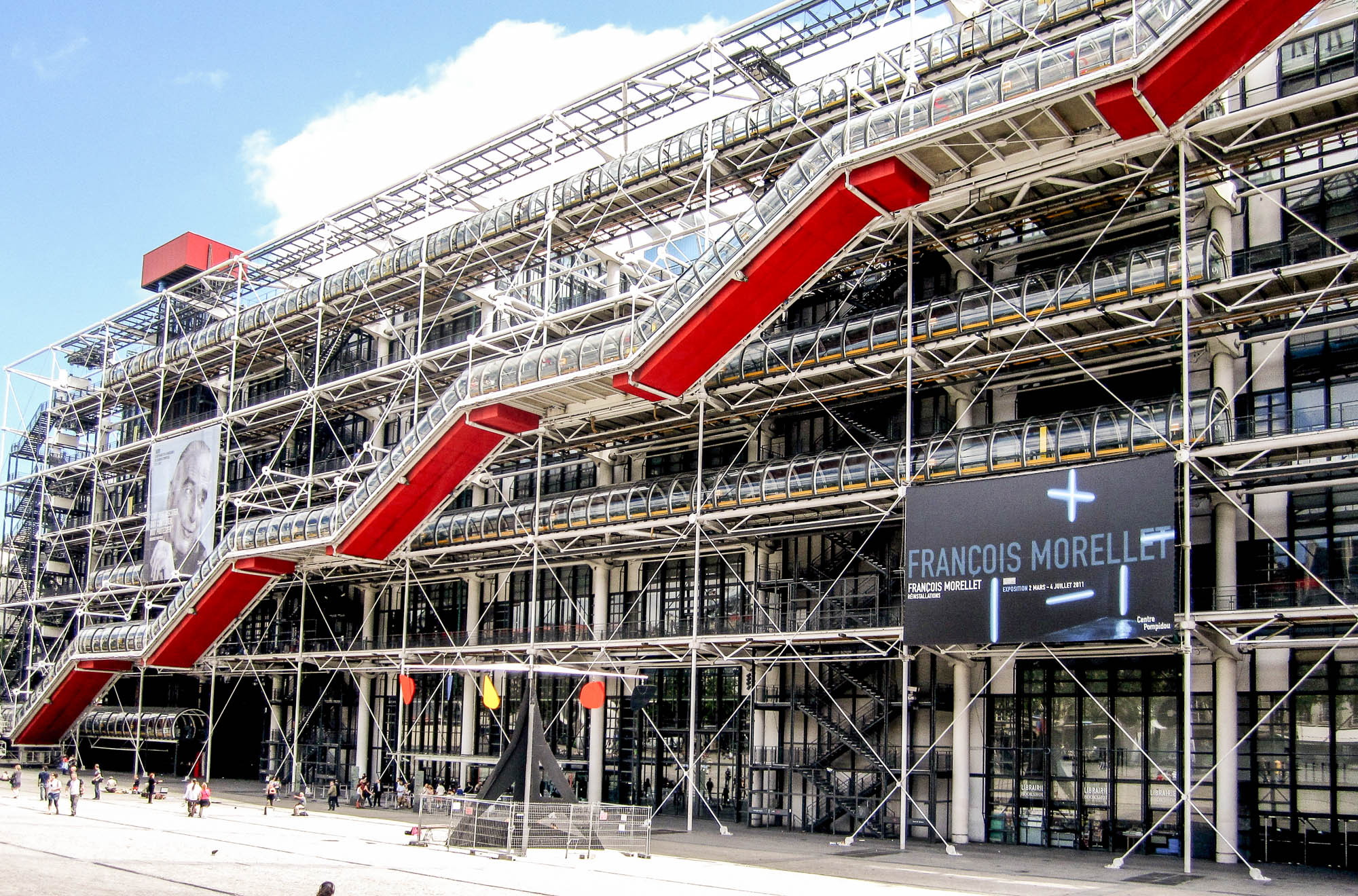 The Centre Pompidou
Place Georges-Pompidou, 75004 Paris, France

The Centre Pompidou is the place to go for avant-garde art in Paris. In addition to holding the continent's largest collection of modern and contemporary art, this museum is renowned for its iconic architecture, as it appears as if its façade has been turned inside out.
Designed by cutting-edge architect Renzo Piano, the building's exterior offers guests a glimpse of the museum's contemporary creativity before they even set foot inside.
Tickets:
Centre Pompidou tickets (in English) 
Centre Pompidou billets (en français) 
Historic Monuments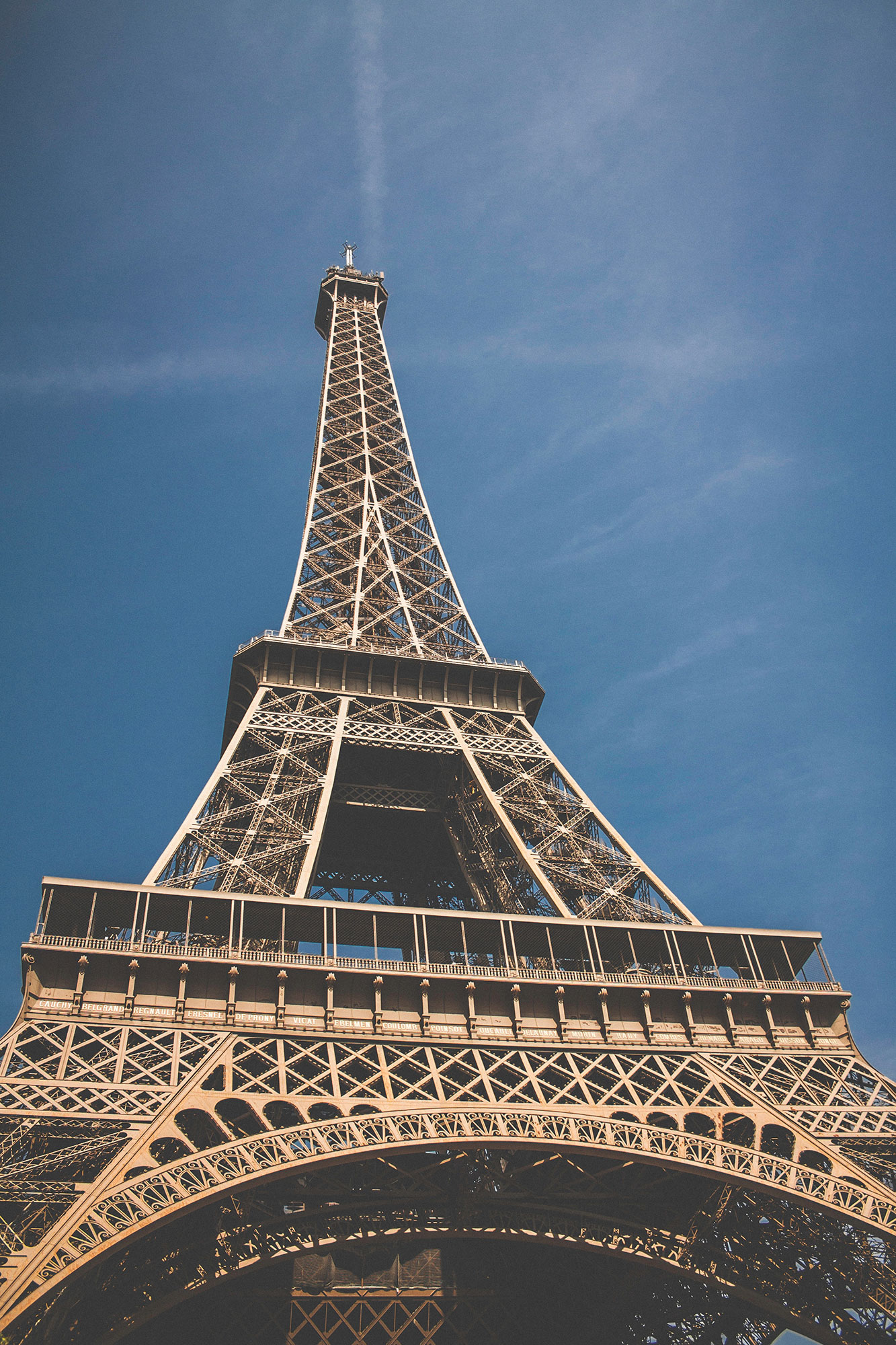 Eiffel Tower
Champ de Mars, 5 Av. Anatole France, 75007 Paris, France

Can you imagine Paris without the Eiffel Tower? Neither can we, which is why this colossal cast-iron structure is a must-see during any Paris trip. Built by French architect and engineer Alexandre-Gustave Eiffel for the Exposition Universelle, or World's Fair, in 1889, the Eiffel Tower has served as a symbol of the city for over a century.
Whether you choose to take in the spectacular tower from a cruise on the Seine or opt to ascend its stairs and elevators, it's sure to be love at first sight!
Tickets:
Eiffel Tower tickets (in English) 
La Tour Eiffel billets (en français)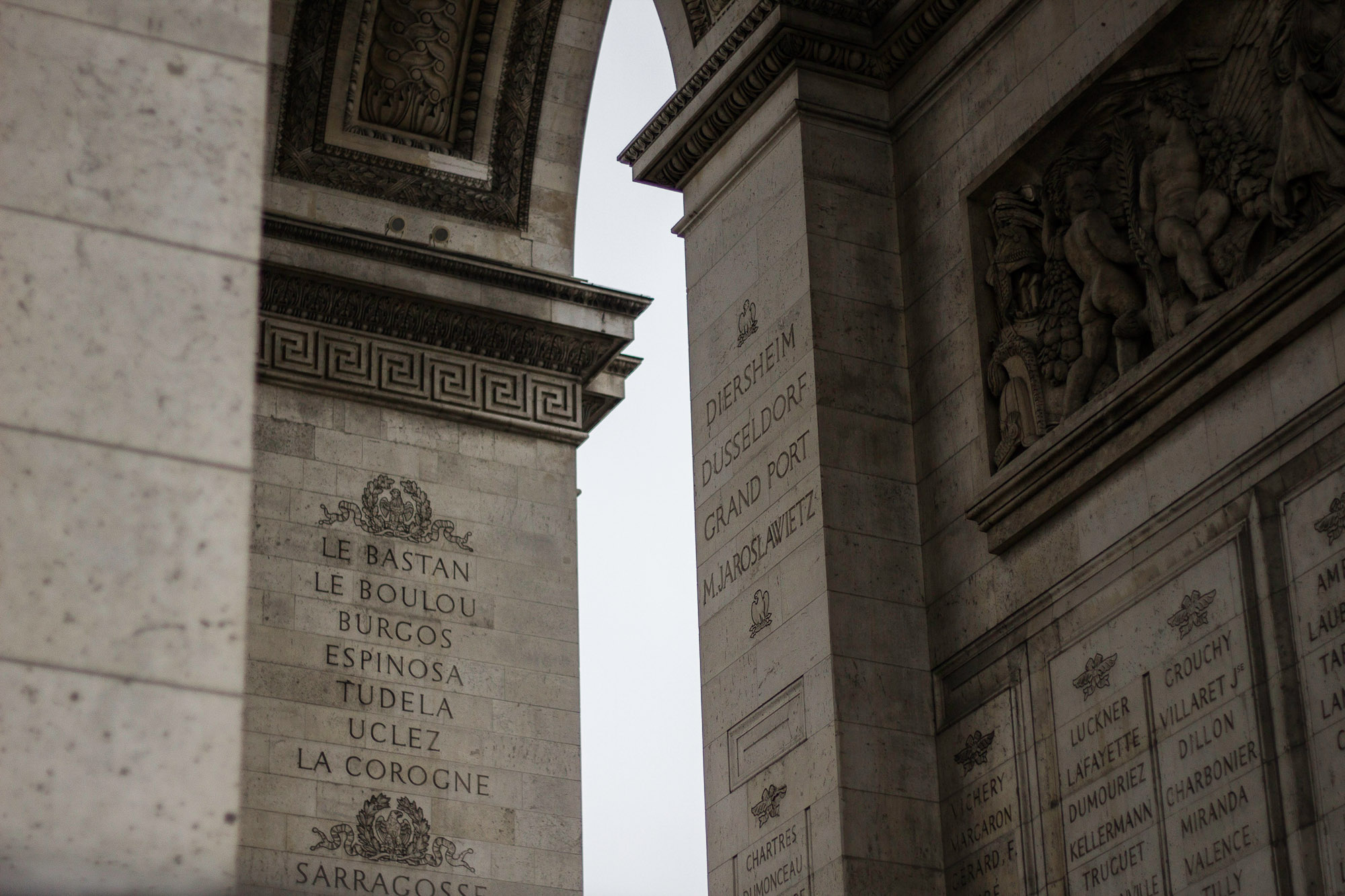 Arc de Triomphe
Pl. Charles de Gaulle, 75008 Paris, France

Standing tall at the top of the Champs-Élysées is the Arc de Triomphe, an antique arch commissioned by Emperor Napoleon in the early 19th century. Intended to honor fallen soldiers from the French Revolutionary and Napoleonic Wars, this massive stone sculpture is one of Paris' most revered sites.
In addition to simply strolling (or driving, if you're brave!) around the monument, you can also climb to the top, where you will be rewarded with a sweeping view of Paris.
Tickets:
Bohemian Cafés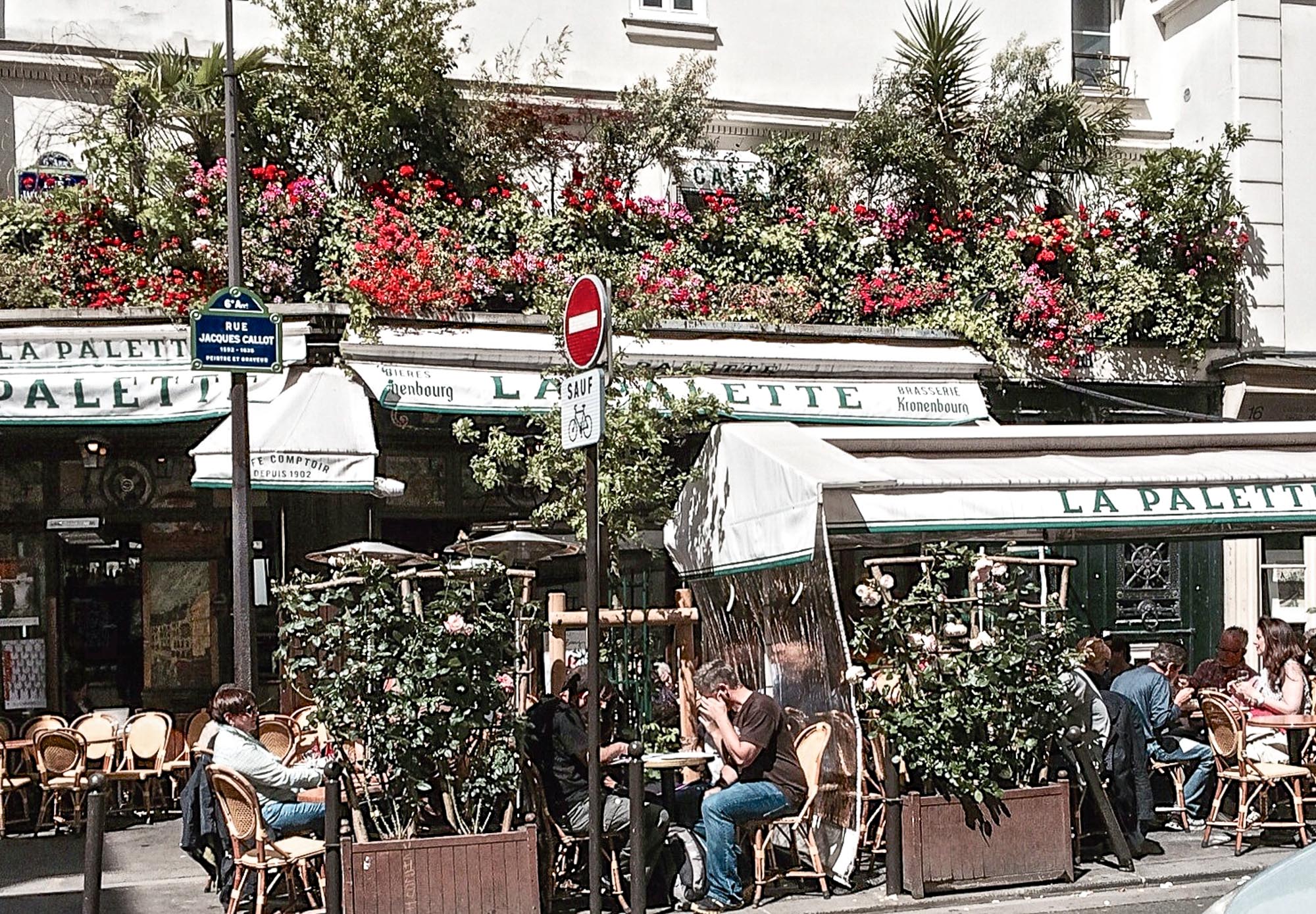 La Palette
43 Rue de Seine, 75006 Paris, France

In Paris, art history also pairs well with food—especially at La Palette. Located in the scenic 6th arrondissement, this establishment has attracted creatives for years, from fine art students and neighborhood gallerists to the likes of Paul Cézanne, Pablo Picasso, and Georges Braque.
With such a colorful history, it's no wonder La Palette is a registered historic monument—and so popular with locals and tourists alike.
Reservations: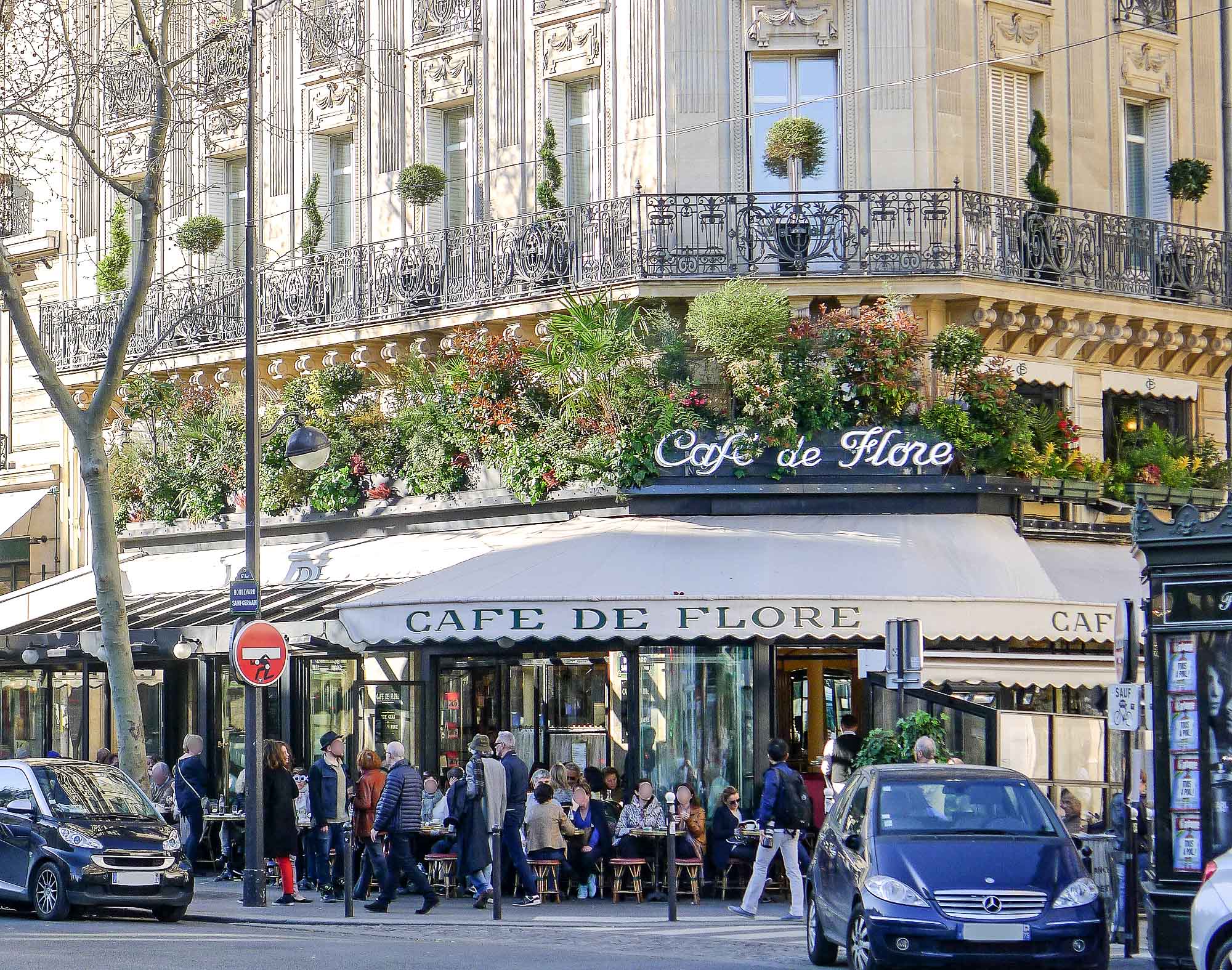 Café de Flore
172 Bd Saint-Germain, 75006 Paris, France

Not too far from La Palette you'll find another legendary corner coffeeshop: Café de Flore. Established in the 1880s, Café de Flore is one of the oldest and most famous cafes in the city.
In addition to its beautiful, flower-covered façade and Art Deco interior, people flock to the Café de Flore for its rich history. Since Paris' Belle Epoque, it has seen some pretty impressive regulars, including modern artists Marc Chagall and Alberto Gicometti and renowned photographers Robert Doisneau and Henri Cartier-Bresson. This café does not take reservations.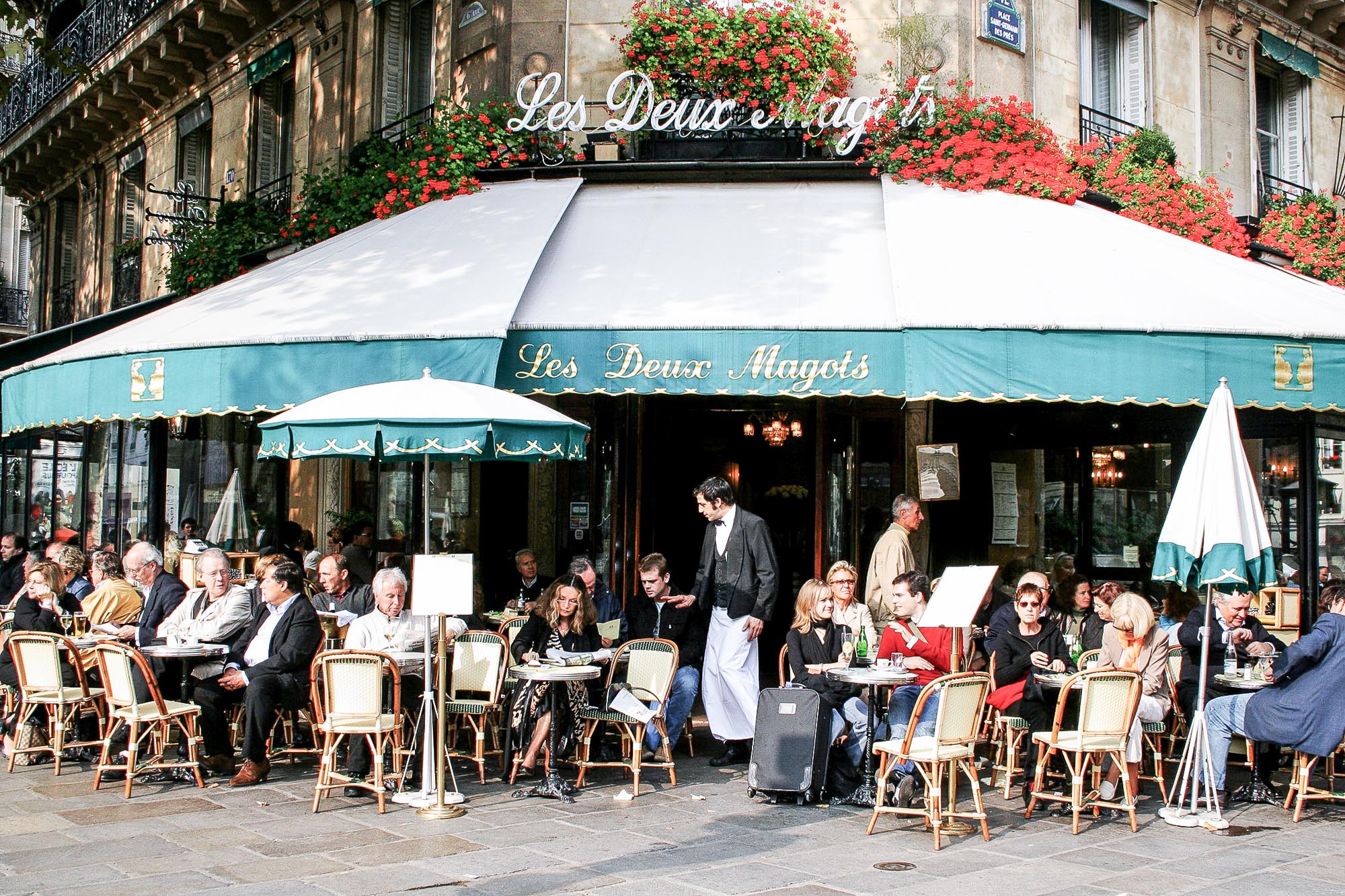 Les Deux Magots
6 Place Saint-Germain des Prés, 75006 Paris, France

Les Deux Magots is another Parisian cafe steeped in history. Since it made its grand debut in 1884, the restaurant has served some of the modern art scene's most important figures, including André Breton and his entourage of Surrealists.
Close in age and having served such similar clientele, it's not surprising that Les Deux Magots and Café de Flore have been rivals for decades!
Reservations:
The Fork - Les Deux Magots (in English) 
La Fourchette - Les Deux Magots (en français) 
Inspiring Strolls
Of course, paying a visit to Paris' world-class museums, historic monuments, and Bohemian cafes are not the only way to experience the city's artistic side. Measuring just seven square miles and packed with all kinds of public art, Paris is a city built for walking.
Our suggestions? After a trip to the Louvre, meander around the neighboring statue-filled Tuileries Garden . Similarly, supplement a visit to the Centre Pompidou with a look at the whimsical sculptures in the adjacent Fontaine Stravinsky, and don't forget to check out the Musée d'Orsay's overlooked collection of outdoor sculptures. In any case, simply strolling through Paris' gardens, squares, and streets is a great way for first-timers to familiarize themselves with the city's art history.
If you want to make the most of your wanderings, we recommend a guided tour, like Paris Muse's Historic Heart of Paris Walk. During this 2.5-hour excursion, you'll see all that the city's central neighborhoods—including the Île de la Cité, the Latin Quarter, Odéon, and the Louvre district—have to offer, making this tour a perfect fit for an art-filled first trip to Paris.
Consider yourself a Paris pro? If so, stick around for our next series of off-the-beaten-path suggestions!
{$section.image}
{$section.placeName}
{$section.address}
{$section.addressNotes}
{$section.description}
Saw this interesting article on Portico and wanted to share it with you:
{$section.title}
{$section.content}