NOLA for the First Time: A 3-Day Itinerary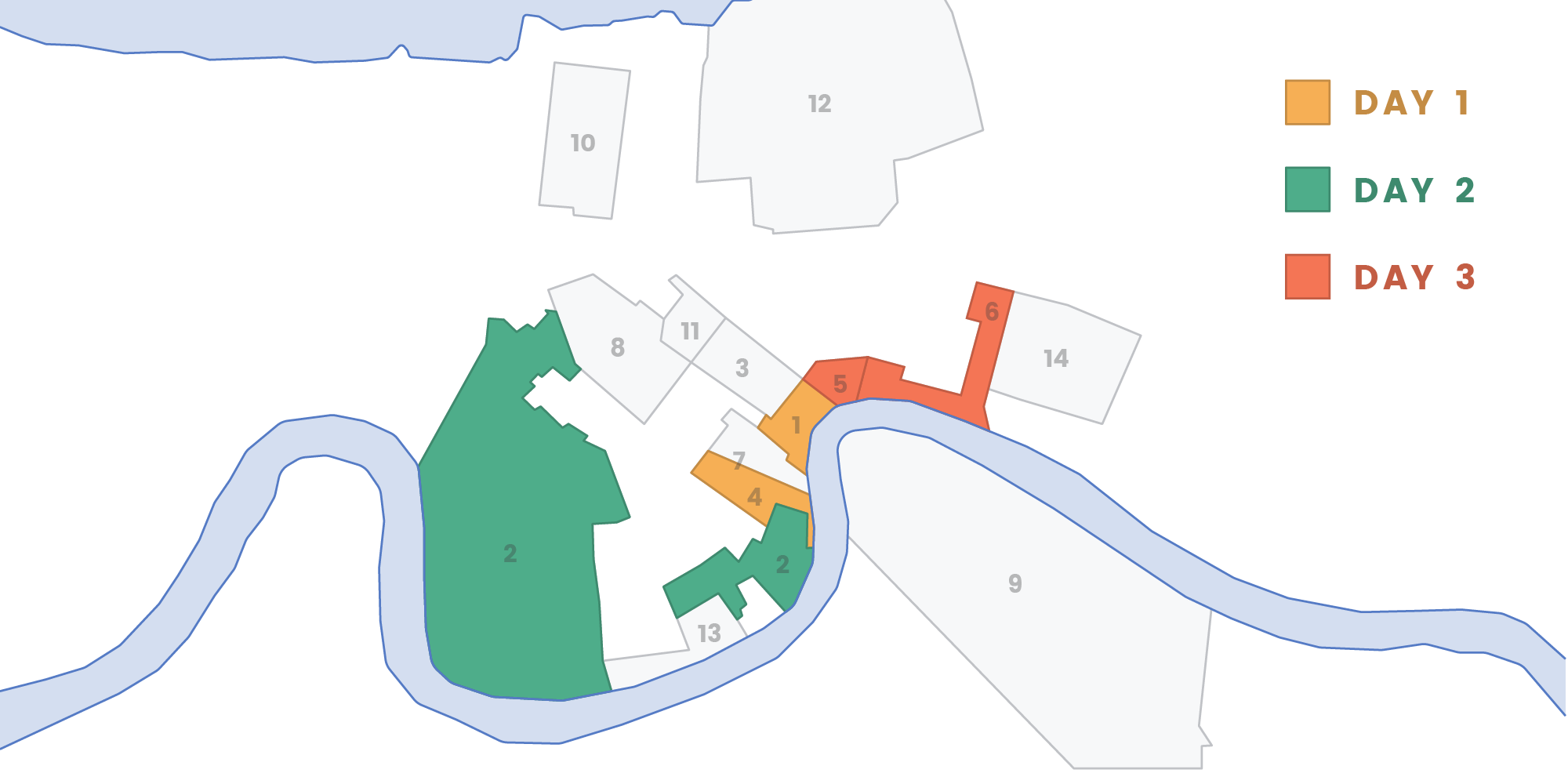 With endless places to listen to good jazz, loads of beautiful buildings to see, and all the incredible food New Orleans has to offer, where do you even start? Laissez les bons temps rouler (let the good times roll) with our 3-day itinerary to help you navigate the Big Easy (especially if it's your first time).
Stay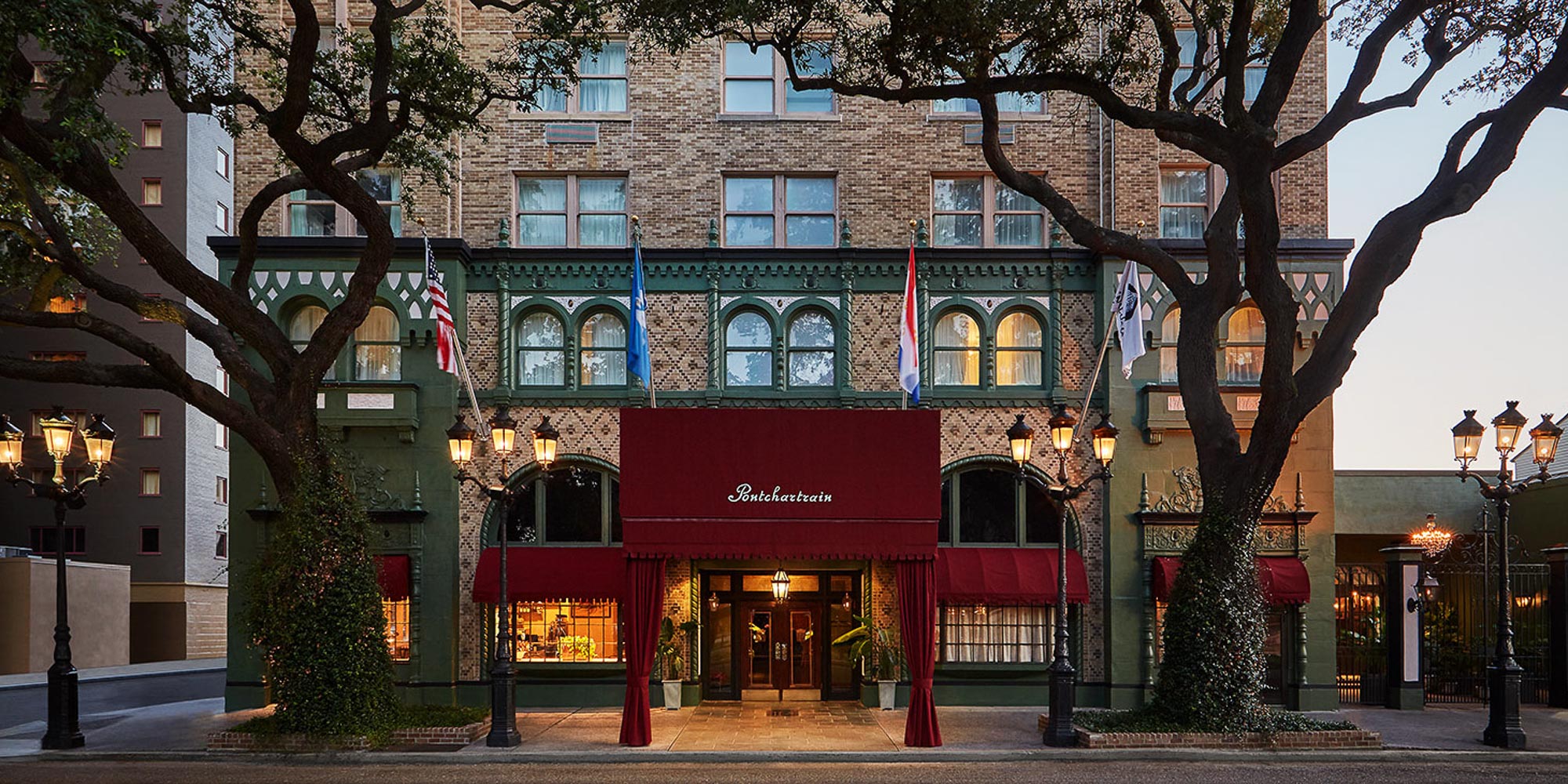 The Pontchartrain Hotel
2031 St Charles Ave, New Orleans, LA 70130

Located in the beautiful Garden District in a great walking area, this charming boutique hotel is in a beautiful old building (built in the 1920s) that's unique and homey. There are a few restaurants on-site but don't miss the spectacular views of the Mississippi River and downtown New Orleans from Hot Tin, their rooftop bar and restaurant.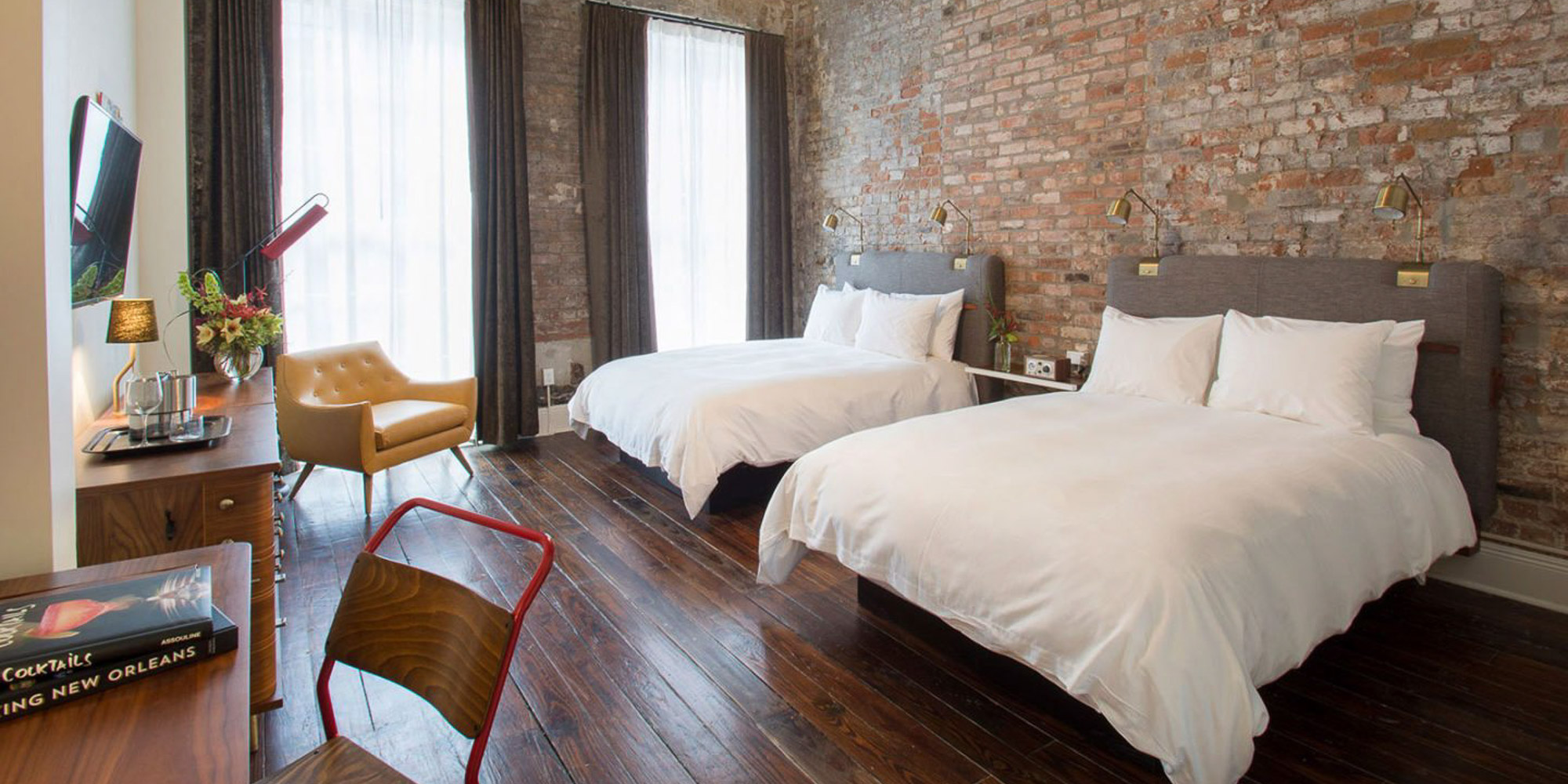 Old No. 77 Hotel & Chandlery
535 Tchoupitoulas St, New Orleans, LA 70130

This Warehouse Arts District boutique hotel is just a few blocks from the French Quarter and beautifully decorated with mid-century-modern-meets-industrial decor. You'll find open-face brick and little details around every corner. The hotel also is home to a rotating art gallery and one of the top restaurants in town, Compère Lapin. (Pro tip: It's pet friendly).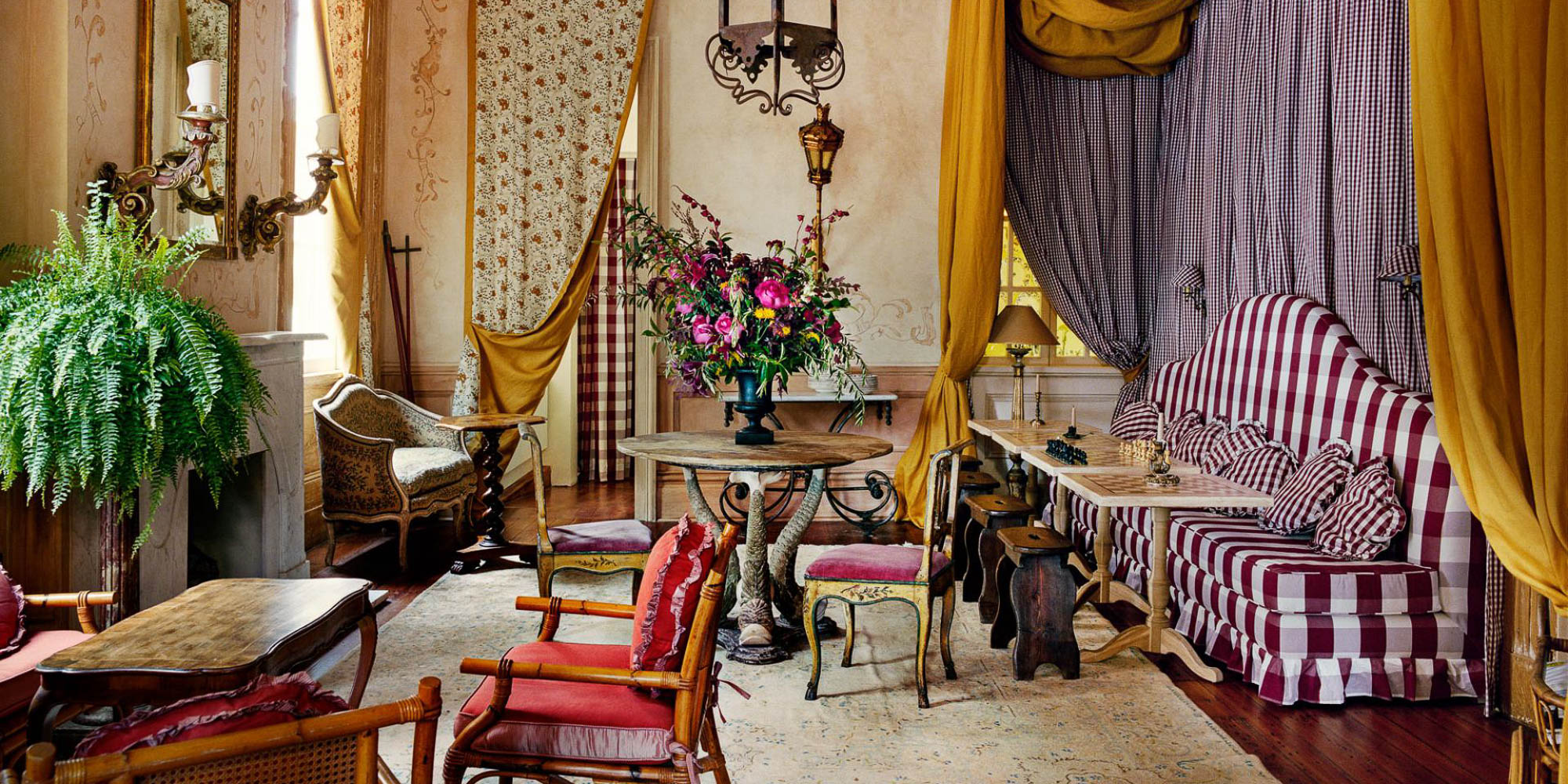 Hotel Peter and Paul
2317 Burgundy St, New Orleans, LA 70117, USA

Housed in a historic former church, schoolhouse, and convent with a mix of vintage and modern vibes, Hotel Peter and Paul is located a couple of blocks from the lively Frenchmen Street in The Marigny. There's ample space to relax in the courtyard or reading lounge, which was created from the school auditorium. The Elysian Bar has courtyard dining and a Sunday Church Brunch, and make sure to notice the sculpture behind the bar. It resembles the bell-shaped trunks of cypress trees, turned upside down and crafted by a Mardi Gras float maker. No two rooms are alike at Peter and Paul--they're truly one-of-a-kind.
Day 1: French Quarter/Warehouse District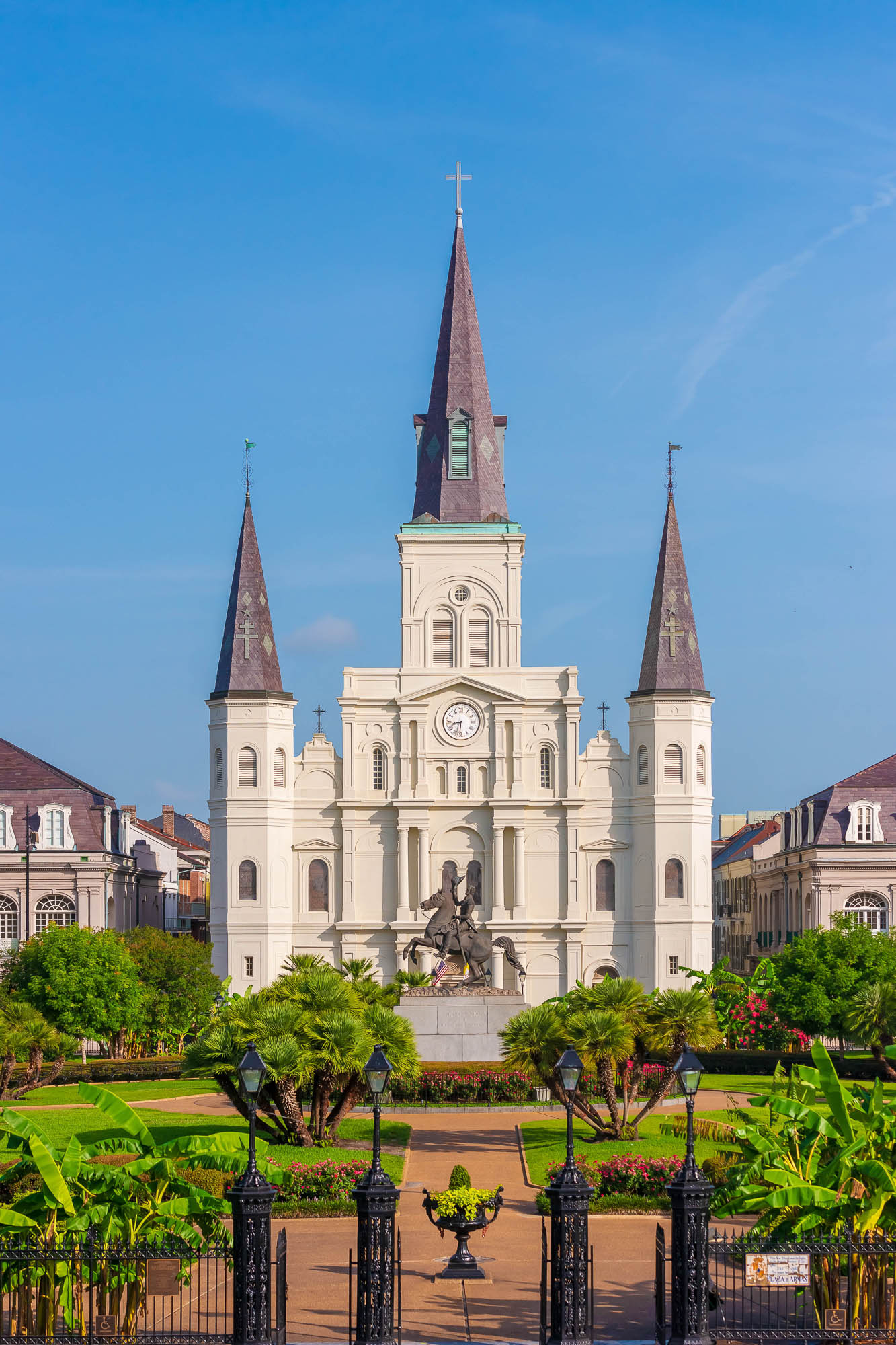 Morning
Start your morning at the heart of New Orleans, Jackson Square . Wait for a table at Cafe Du Monde for some chicory coffee and beignets or get some to-go and eat them in the square. Take a walk around the square, taking in views of St. Louis Cathedral and perhaps have your tarot cards read by one of the square's fortune-tellers, or pick up your own spell kit a couple of blocks away at Marie Laveau's House Of Voodoo . Wander around the streets of the French Quarter and admire all the historical buildings, and make sure to save time for shopping at the boutiques of Chartres Street.
Afternoon
Head toward the Warehouse District and straight to Cochon Restaurant and feast on their legendary Cochon Muffuletta, a version of the classic New Orleans sandwich first made popular by Central Market (you can also pick up the original at Central Grocery and Deli before you leave the French Quarter). After lunch, head over to the The National WWII Museum to take in some history with their interactive exhibits. After, stroll down the nearby Julia Street and visit the art galleries (this is where White Linen Night happens annually in late summer).
Evening
Head back to the French Quarter and to the Carousel Bar at Hotel Monteleone to enjoy a happy hour cocktail at their rotating carousel bar (yes, it's an actual carousel!). When it gets dark, take a ghost tour with French Quarter Phantoms and learn a little history about the spookier side of NOLA (be sure to get a to-go Hurricane to enjoy the city's open container policy, as well as a way to steady your nerves). To end your evening, take a stroll down Bourbon Street to observe the partying madness before catching a show at Preservation Hall (their jazz band is world-renowned) or waiting in line for the dueling pianos at the piano lounge in Pat O'Brien's .
Day 2: Garden District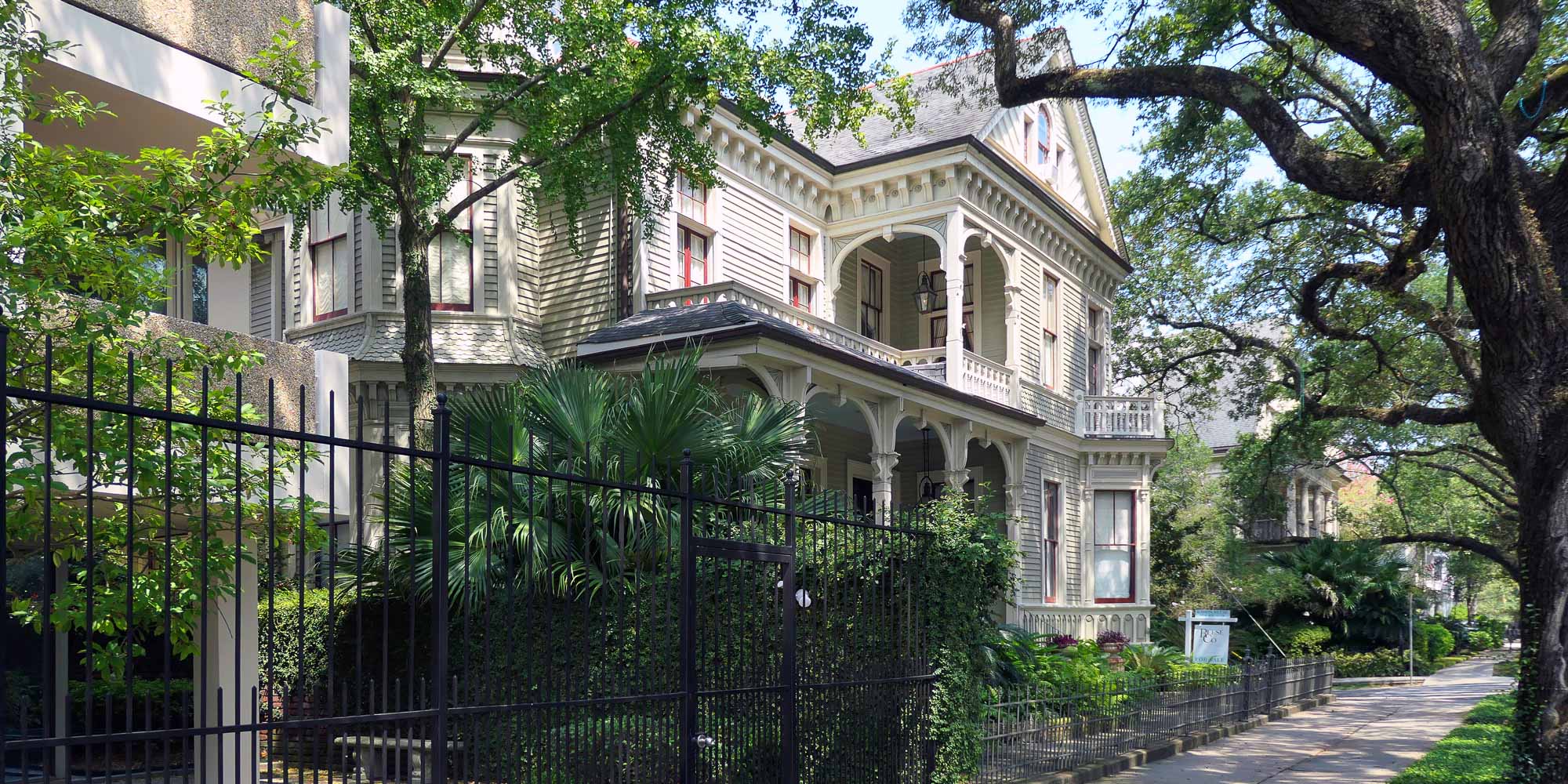 Morning
Stroll down St. Charles Avenue along the streetcar line and look at all the gorgeous old oak trees that line the street and the spectacular, grand homes. If you're an Anne Rice fan, stop for a moment at No. 3711. Although she hasn't lived there in quite some time, it was the inspiration for Mayfair Manor, the home of the Mayfair Witches. Then head over to Lafayette Cemetery No. 1 , the oldest and most filmed cemetery in the city, to explore the above-ground crypts.
Afternoon
Stop for lunch at Commander's Palace across the street from Lafayette Cemetery No. 1, and why not order the turtle soup (we promise it's delicious)? Keep walking on St. Charles Street to see more beautiful homes and take it all the way to Audubon Park - St. Charles to take in the beautiful scenery (and look for the Tree of Life). Circle back on Magazine Street and shop all the lovely boutiques (we love the very cool t-shirt store Dirty Coast - Garden District ). Vear off a bit toward the Mississippi River to grab a po' boy at Domilise's if you're feeling peckish.
Evening
Grab drinks just in time to enjoy the sunset and incredible city views at Hot Tin , the rooftop bar at The Pontchartrain Hotel . After the sun goes down, enjoy an upscale dinner at Cavan or if you prefer some Louisiana fair, try Atchafalaya . If you're not too tired from a day of a lot of walking, head to the historical Tipitina's for some unforgettable live music before you end your night.
Day 3: Marigny/Bywater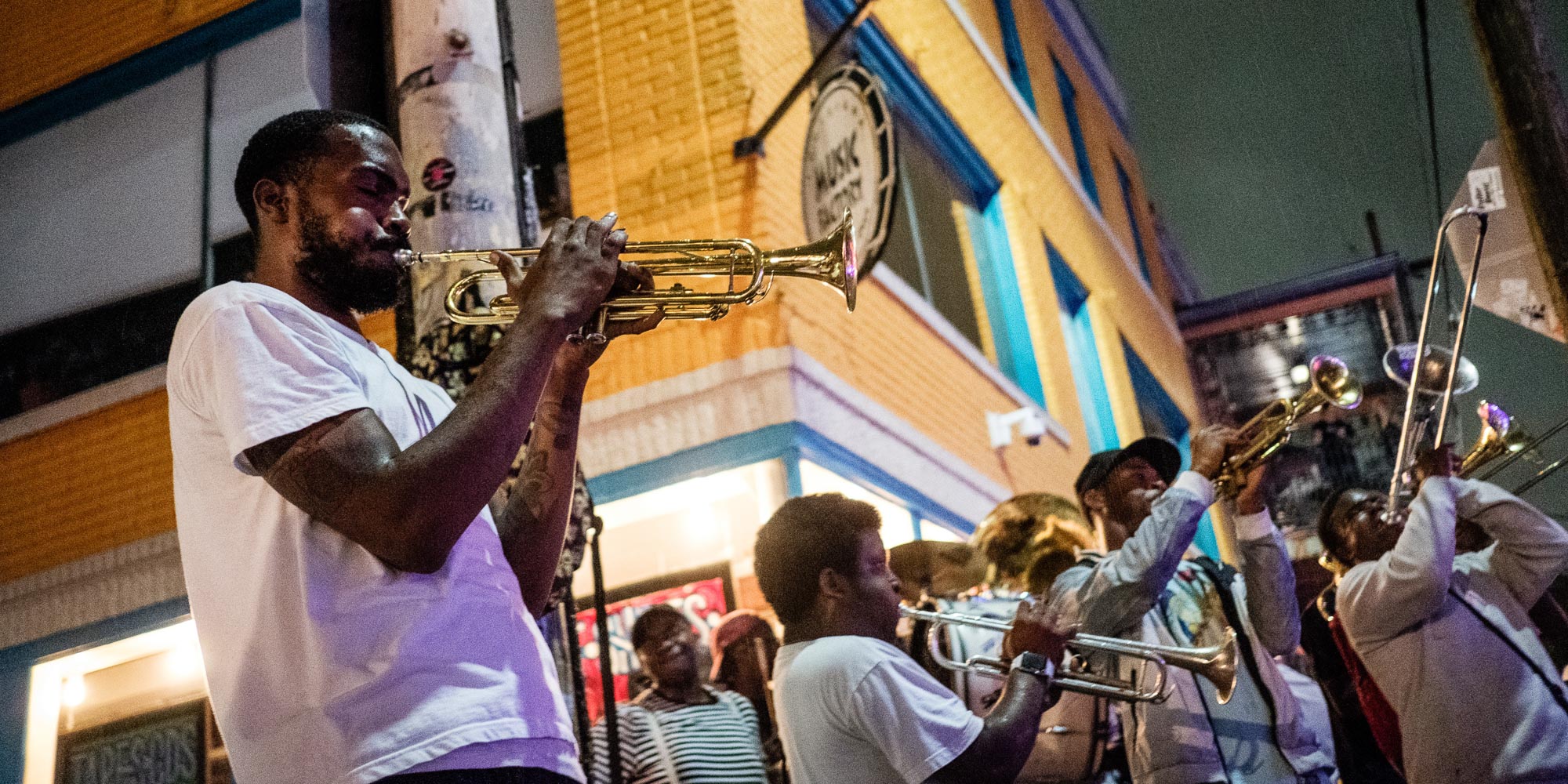 Morning
Sleep in before enjoying your last day in NOLA and a full day of exploring the Marigny and Bywater neighborhoods. Start with Drag Brunch at The Country Club and then take a refreshing dip in their pool. Wander around the Bywater and take in all the neighborhood's gorgeous street art and murals.
Afternoon
Head to The Music Box Village to play with all their whimsical, musical sculptures and structures. Afterward, stop by the nearby Bacchanal Fine Wine & Spirits for an enormous cheese platter and incredible wine selection for an afternoon pick me up and some live jazz.
Evening
Grab a slice of pizza at Pizza Delicious for a quick bite before meandering back over to the Bywater. Shop over 80 artists' local wares at Palace Market (temporarily closed during COVID) before spending your last evening dancing the night away on Frenchmen Street . Pop in and out of its many jazz clubs with your ear being your guide (we love The Spotted Cat Music Club and d.b.a. ). Get a late-night hot dog (or alligator sausage) at Dat Dog to soak up all your fun from the night so you can travel home the next day.
{$section.image}
{$section.placeName}
{$section.address}
{$section.addressNotes}
{$section.description}
Saw this interesting article on Portico and wanted to share it with you:
{$section.title}
{$section.content}