New Orleans has a distinct culture and vocabulary all its own. Its unique words and terms come from its history as well as the many languages and cultures that call New Orleans home, including French, Spanish, African, Creole, Cajun, and the Caribbean. With our handy guide, you'll be ordering chicory and calling people Cher at the Fais do-do in no time.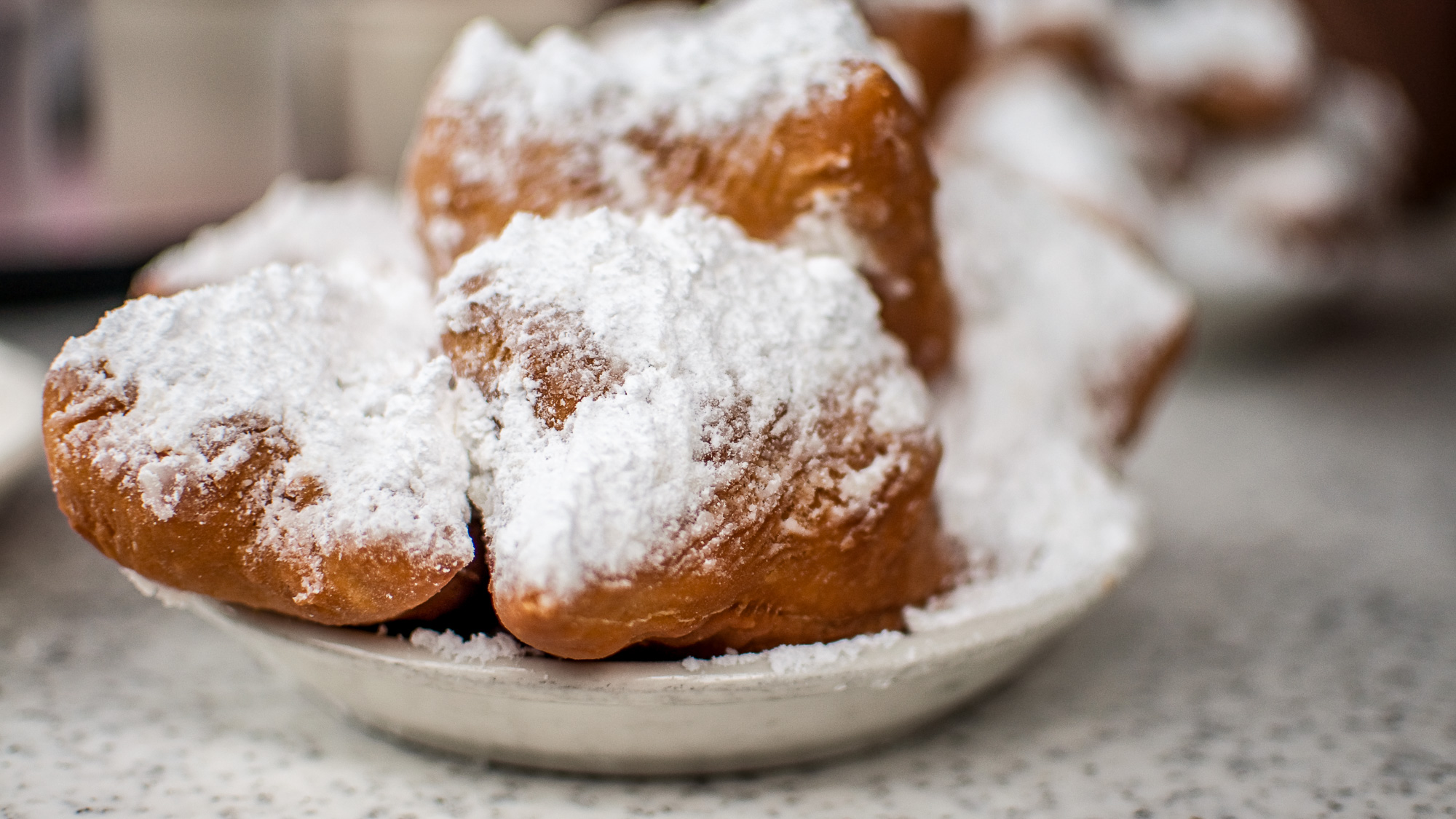 Food
Gumbo:
A thick, stew-like soup with vegetables including celery, bell peppers, and onions known in Cajun cuisine as the "holy trinity", and either meat or shellfish stock. Initially created in southern Louisiana in the 18th century, the state has deemed gumbo their official cuisine.
Jambalaya (Jam Ba Lie Uh):
Spicy rice, tomato, and seafood dish popular for parties because it can easily be made in large quantities.
Po' boy:
A traditional sandwich from Louisiana often consisting of roast beef or fried seafood served on New Orleans French bread. Legend is that the origin of the po' boy is from Benny and Clovis Martin, former streetcar conductors turned restaurant owners, who made the sandwiches on thinner, crispy bread for free to transit strikers in 1929. They called them po' boys because the men they made them for were poor. Others argue that the po' boy has been around since the 1800s. Whatever its origin, be sure to get it "dressed".
Dressed:
Way of serving New Orleans sandwiches--with lettuce, tomatoes, and mayonnaise.
King Cake:
A sweet roll-cake with a plastic doll baked inside. It's a symbol of the Christian epiphany when baby Jesus showed himself to The Three Wisemen. It's also the start of Mardi Gras on January 6th and is typically decorated in mardi gras colors. The person who finds the doll in their piece of cake must provide the king cake on the next occasion.
Beignet:
(Ben Yay) French-style donuts tossed in powdered sugar usually served with cafe au lait. Cafe Du Monde is very popular for them but we'd be remiss not to mention Loretta's Authentic Pralines which serves beignets at the French Market (and you don't have to wait in the consistent line outside Cafe du Monde).
Muffuletta (Moo Fa' lotta):
Huge, round, fat sandwich filled with salami-type meats, mozzarella cheese, pickles, and olive salad. It's a "lotta" sandwich, so good luck finishing one!
Praline (Praw Lean):
Don't mispronounce this delicious brown sugar pecan-filled candy patty.
Alligator Pear:
What locals call an avocado.
Chicory:
A root grounded up and roasted to add flavor to coffee. Cafe au lait is made with coffee, chicory, and steamed milk. During the Civil War when coffee was scarce, the French in New Orleans added chicory to their coffee to add flavor.
Étouffée (Ay Too Fay):
Found in both Cajun and Creole cuisine, there are many variations to this dish, but most consist of stewed shellfish and vegetables over rice.
Grillades (Gree Yods):
Braised veal served in gravy usually served for breakfast with grits.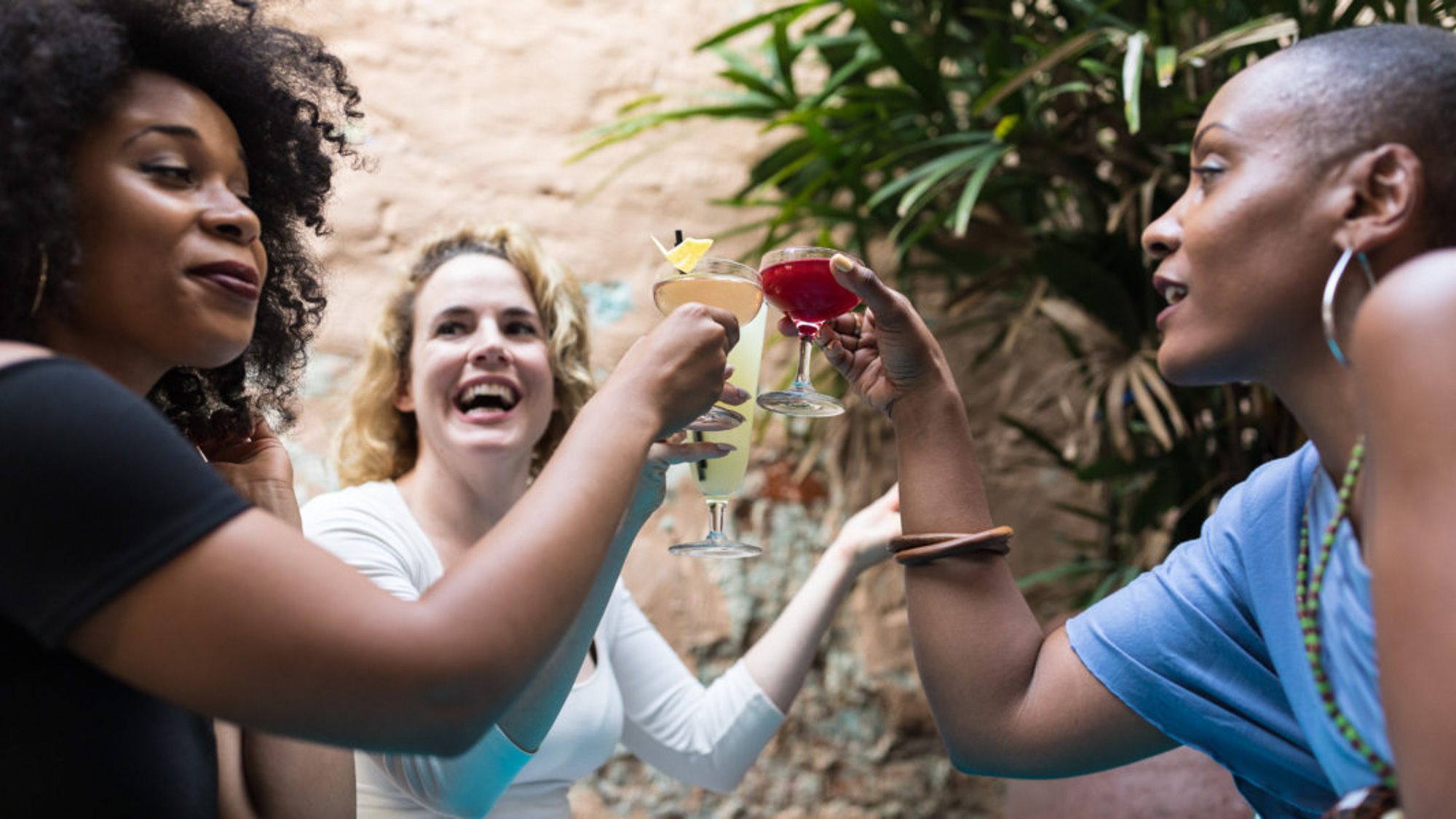 Expressions
Lagniappe (lan' yap):
Something extra thrown in to sweeten the deal, like a baker's dozen.
Picayune (Pic' ee yoon):
Small or nit-picky. It was a Spanish coin worth more than a nickel but less than a dime--6.25 cents, to be precise. It was also the name of the local newspaper, The Times-Picayune, for over 180 years.
Yat:
The unique dialect and accent of those native to New Orleans.
Fixin' to:
"About to."
Cher:
An expression of affection to greet each other meaning "dear" or "love".
Soc Au' Lait (Sock-o-Lay):
Translating to "sack of milk," it's used in place of "What the?", "Ouch!", or "Wow!"
Laissez les bons temps rouler (Lazay lay bon tom roulay):
A common saying meaning "let the good times roll".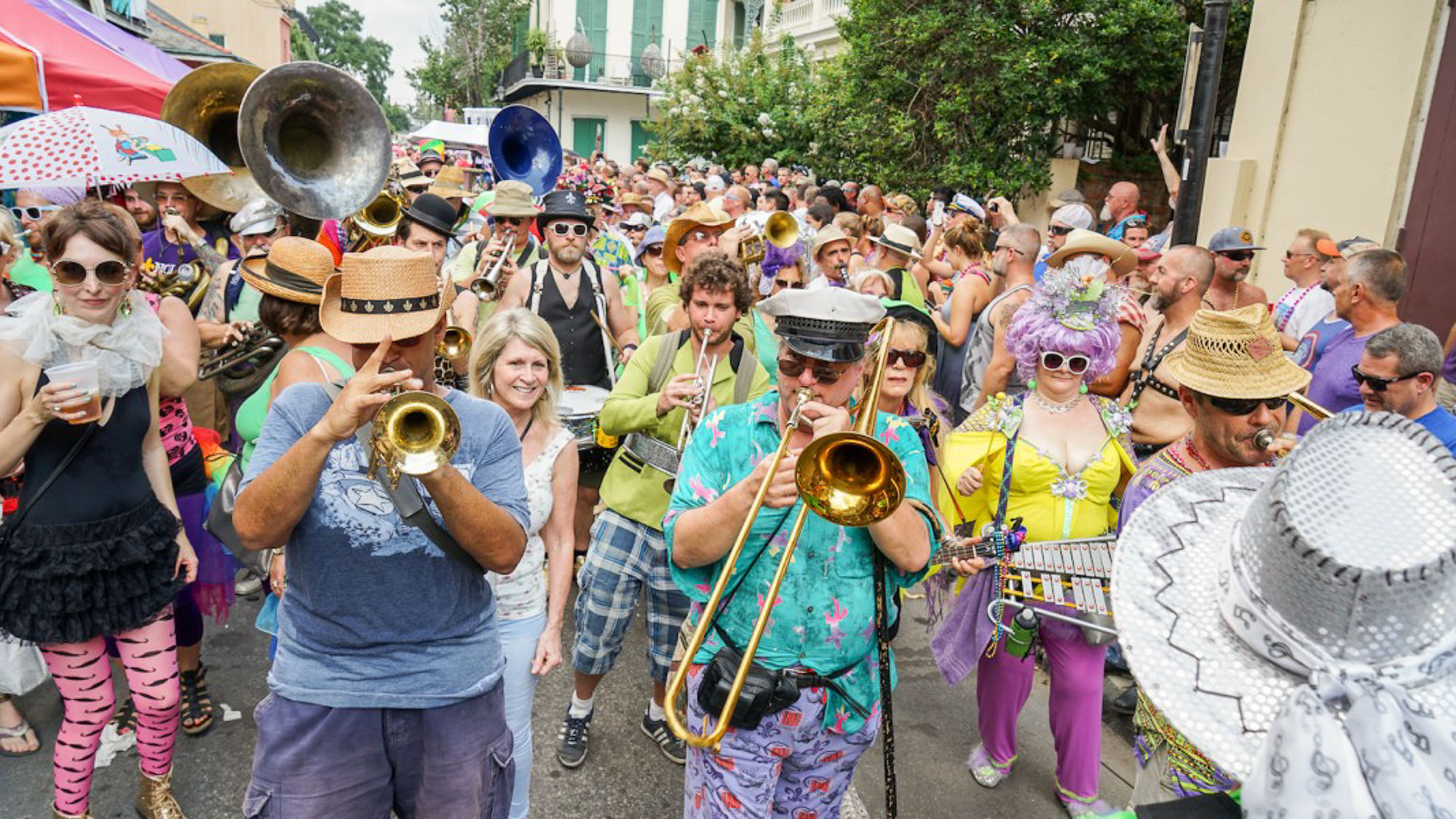 Culture
Cajun:
French Acadians who settled here after immigrating from Canada.
Creole:
Descendants of French, Spanish, and Caribbean slaves and natives, it has also come to mean any person whose ancestry derives from the Caribbean's mixed nationalities.
Gris gris or gri gri (gree gree):
Voodoo talisman that protects the wearer from harm and brings good luck. It's typically a small cloth bag with charms inside.
Fais do-do (Fay' dough dough):
A Cajun dance party originating in the early 20th century.
Fleur-de-lys (flur-duh-lees):
A stylized lily used as a decoration, it's a French symbol commonly used to represent New Orleans. French settlers who founded "La Nouvelle Orléans" in 1718 flew a fleur de lys flag.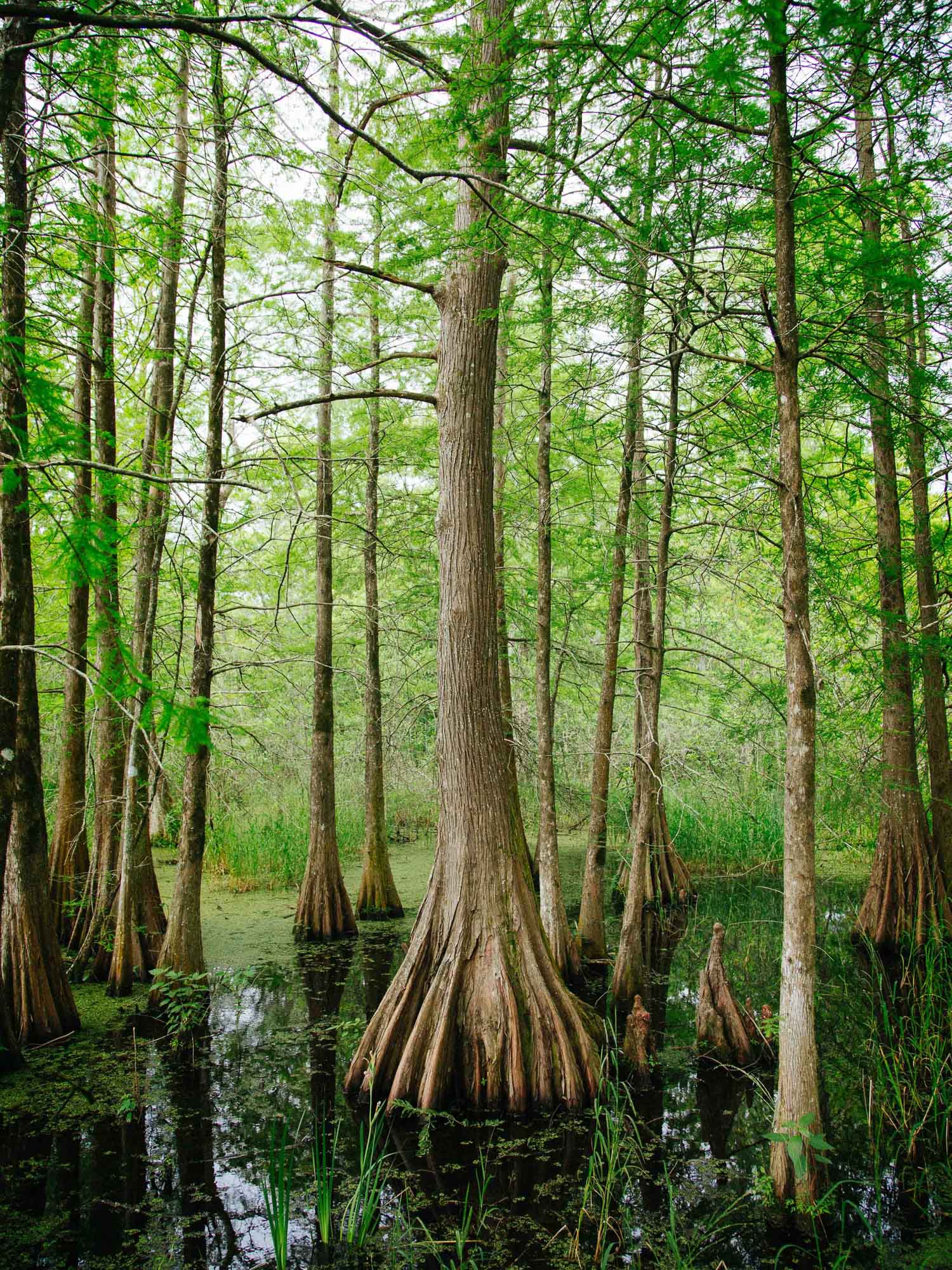 Geography
Bayou (buy-you):
Slow stream or body of water running through a marsh or swamp. New Orleans is the center of "Bayou Country", which runs along the Gulf Coast from Houston, Texas to Mobile, Alabama and in South Florida around the Everglades.
Neutral Ground:
The median or grassy area between the paved areas on a boulevard. Typically called a "median" in other cities, the legend of the name is from when the French and Spanish could do business between sections of the city, standing on the "neutral ground."
Shotgun:
Usually part of a "double"--a single row house in which all the rooms on one side are connected by a long single hallway. It's called a shotgun because you could open the front door and shoot a gun straight through the back door without hitting a single wall.
Tchoupitoulas Street (Chop a two' less):
One of New Orleans's trickiest streets to pronounce and spell!
{$section.image}
{$section.placeName}
{$section.address}
{$section.addressNotes}
{$section.description}
Saw this interesting article on Portico and wanted to share it with you:
{$section.title}
{$section.content}