Cities of the Dead: The Top 5 New Orleans Cemeteries to Visit
With above-ground tombs and sidewalks running in between, it's no wonder cemeteries in New Orleans are referred to as Cities of the Dead. Some of these little gothic cities are open to the public while others are available by tour only. Take a stroll through a few of New Orleans' most popular landmarks...with its oldest residents...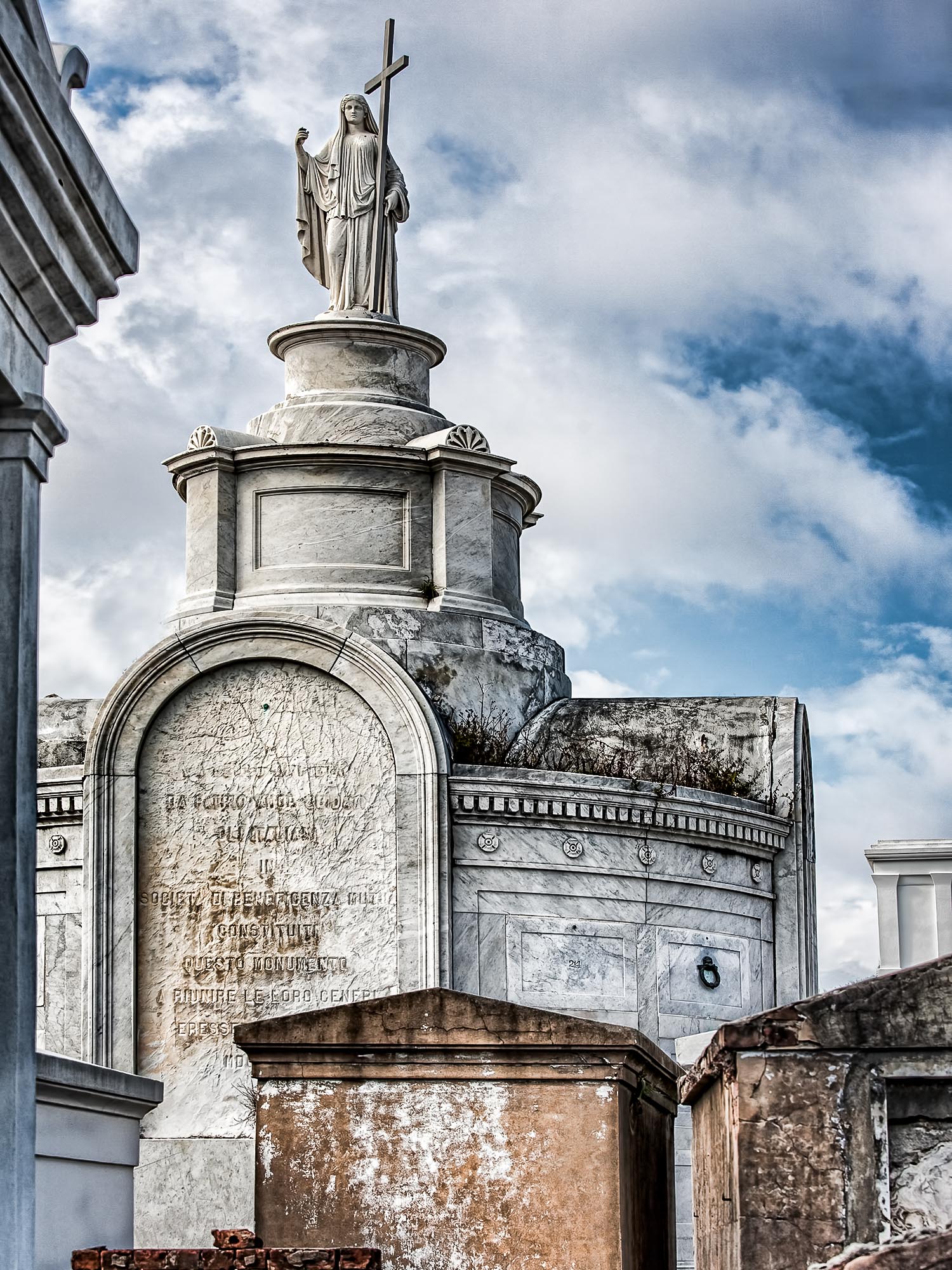 St. Louis Cemetery No. 1
425 Basin St, New Orleans, LA 70112, USA

St. Louis #1 is the oldest active cemetery in New Orleans and is listed on the National Register of Historic Places. You must be part of an Archdiocese approved tour group to enter. Most companies run tours twice a day at 10am or 11am and 1pm. It's popular because it's the final resting place of the infamous Voodoo Priestess Marie Laveau and also the future tomb of actor Nicholas Cage. Other notable residents of the over 100,000 interred there include: Dutch Morial, New Orleans' first African-American mayor; Homer Plessy, the plaintiff in the landmark civil-rights case Plessy v. Ferguson; and, Benjamin Latrobe, the architect of the U.S. Capitol. It's conveniently within walking distance from the French Quarter and if you only tour one cemetery while visiting New Orleans, this would be our recommendation.

Tickets: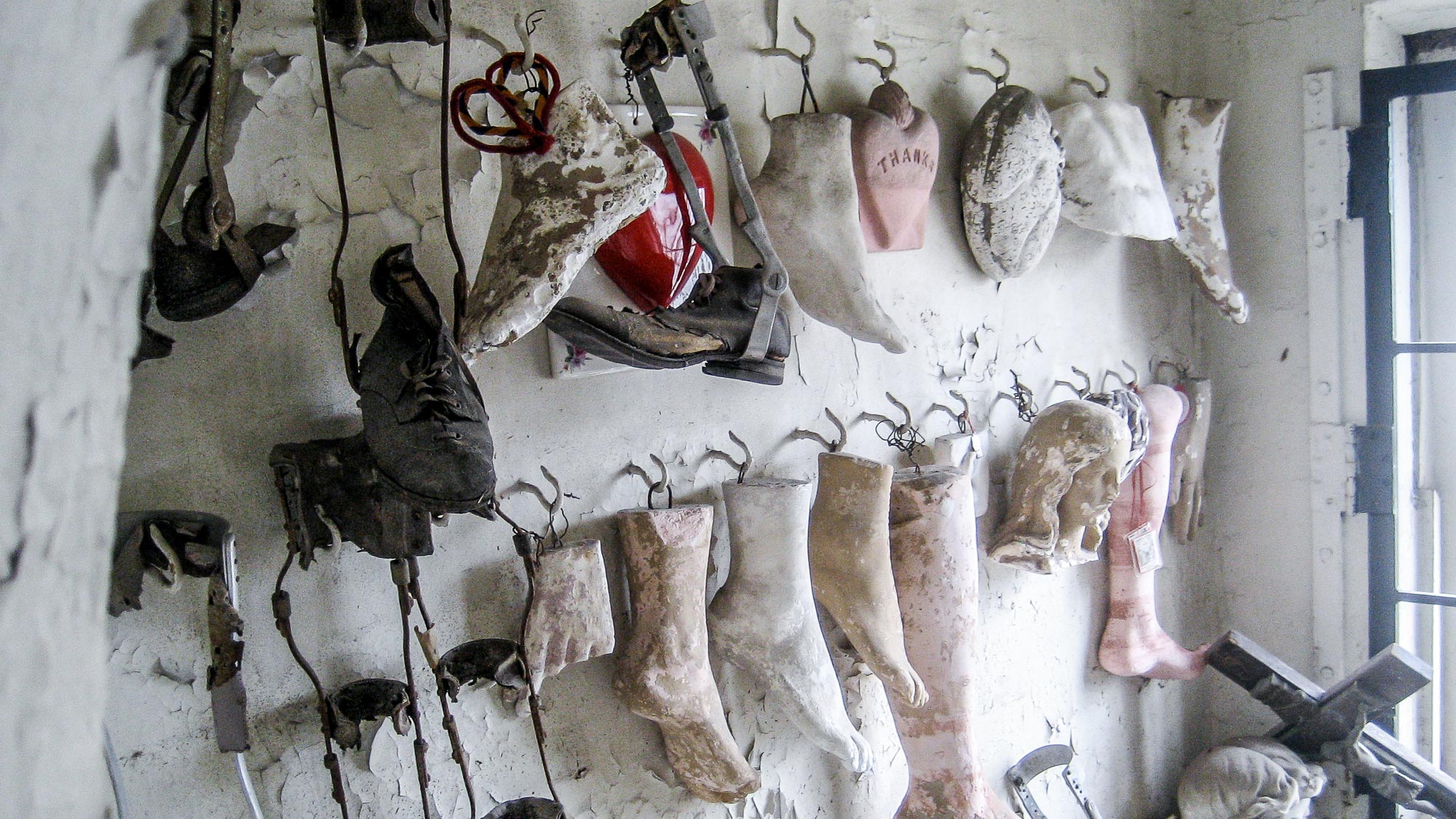 Saint Roch Cemetery #1
1725 St Roch Ave, New Orleans, LA 70117, USA

You can explore the St. Roch Cemetery from 8:30am-4:30am daily without a tour group and there's no admission fee. St. Roch Chapel and the surrounding cemetery were built in 1876 and named after St. Roch, who is said to have cared for and cured plague victims in Italy. When the yellow fever epidemic hit New Orleans, the pastor of the Holy Trinity Catholic Church Reverend Peter Thevis prayed to St. Roch for relief and promised to build a shrine to him if the members of his parish were protected from the disease. Though 40,000 people in New Orleans succumbed to yellow fever, Father Thevis' community recorded no losses, so he built the chapel and surrounding cemetery in St. Roch's name. A room in the chapel has since become filled with offerings left by those in need of healing, as well as people who have prayed to St. Roch and recovered. Bricks on the ground are inscribed with the word "thanks" and littered with coins. Children's polio braces, crutches, and false limbs line the walls, interspersed with praying hands, rosaries, and figurines. Pro-tip: You'll want to use the restrooms prior to arriving and bring a bottle of water--it's in the middle of a neighborhood and there are no restrooms or convenience stores for about 6-7 blocks.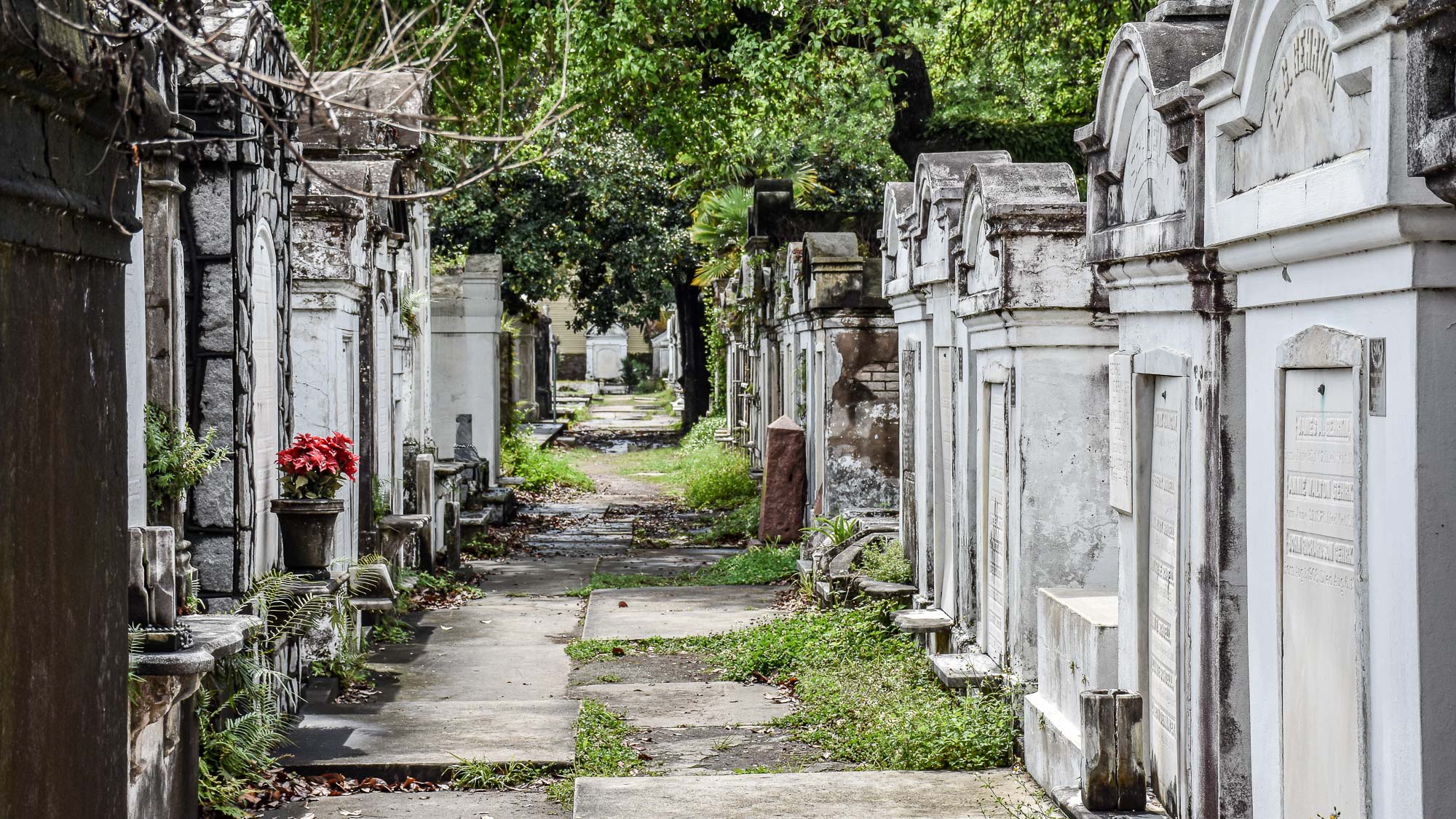 Lafayette Cemetery No. 1
1427 Washington Ave, New Orleans, LA 70130, USA

Also listed on the National Register of Historic Places, Lafayette Cemetery is a city-owned Municipal Cemetery. Our oldest, and most filmed cemetery, it has been featured in television and films such as The Originals, NCIS New Orleans, Interview with a Vampire, Jonah Hex, and Double Jeopardy. Unfortunately at the time of writing this, it's currently closed for maintenance and the city doesn't know how long the work will take. Upon reopening, we anticipate visitors will have to be part of an approved tour group to enter. Still, you can see inside Lafayette Cemetery from four points around the wall, one on each side, through wrought iron gates about two car lengths wide, so it's a fairly good view. Located in the Garden District, make a reservation for lunch before or after visiting at Commander's Palace across the street. It's an institution as it's been around since 1880, 5-star dining, and a true New Orleans treat that fills up with locals every day.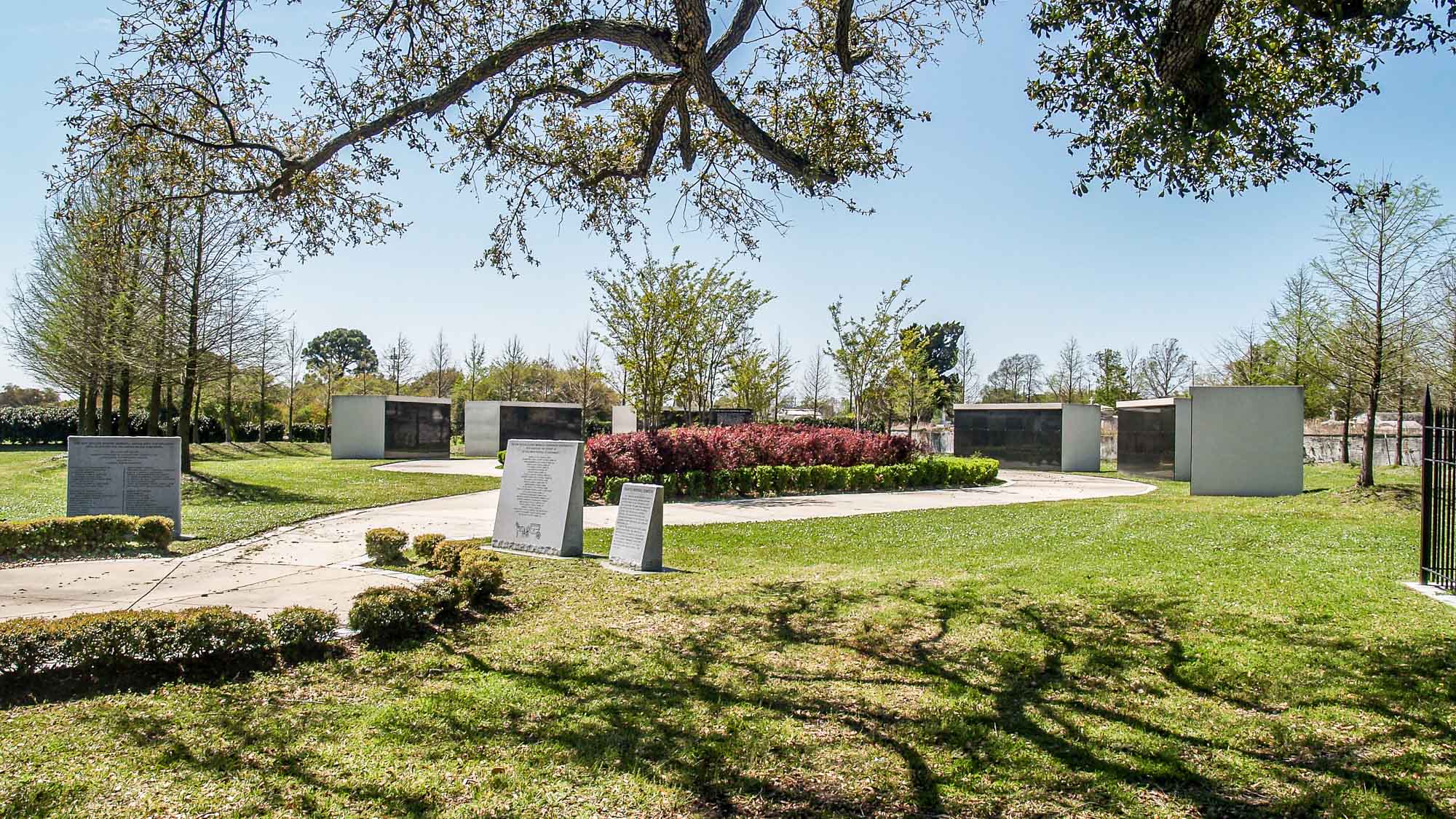 Hurricane Katrina Memorial
5056 Canal St, New Orleans, LA 70119, USA

At the end of Canal Street is the Katrina Memorial Wall and Cemetery. Open to the public from 8am-4pm with no admission fee, The Memorial is a semi-circle of six stone mausoleums that contain the bodies of 86 people who were either unidentified or unclaimed by family members following Hurricane Katrina in 2005. It is a place for quiet reflection where the unknown victims were cared for with dignity. Each coffin is marked with a serial number should a loved one ever come seeking to bring them home to a family plot. Authorities have recorded where each was found along with a DNA sample for future identification purposes. Often you will see stuffed animals or flowers left by the mausoleums by visitors. To get there, ride the streetcar to the end of Canal and plan to stay awhile--there is a cluster of a few other unique cemeteries adjacent to the Katrina Memorial. The whole area is referred to as the End of Canal Cemeteries with Hurricane Katrina Memorial , St Patrick Cemetery-Mausoleum , Charity Hospital , Odd Fellows Rest , Cypress Grove Cemetery , Dispersed of Judah Cemetery , two Masonic Cemeteries, and Greenwood Cemetery , as well as the Hope Mausoleum and the Gates of Prayer-Canal Street . The Canal Streetcar has its end of the line stop on the neutral ground at the point of all of these cemeteries.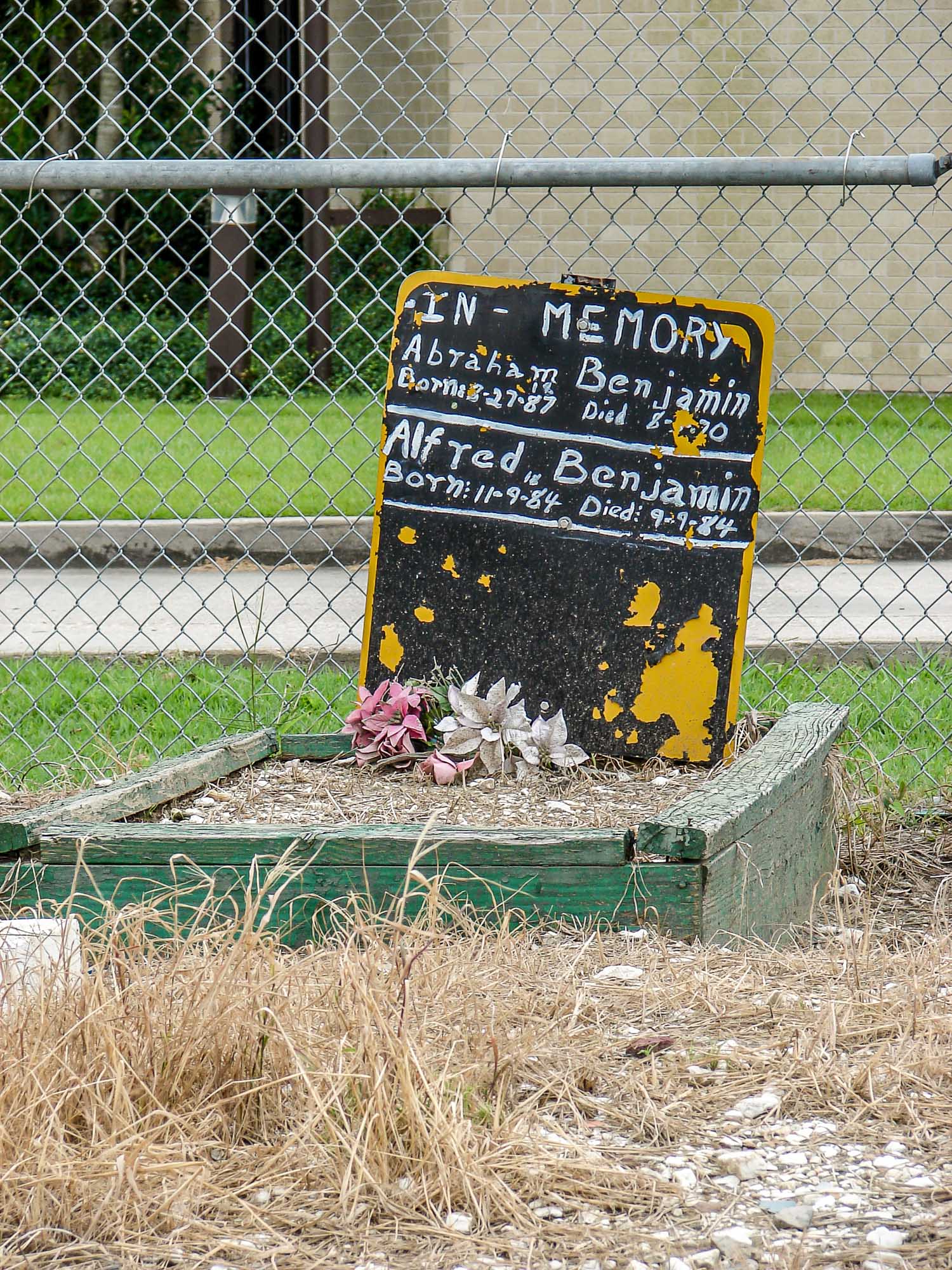 Holt Cemetery
4901 Rosedale Dr, New Orleans, LA 70124, USA

Holt Cemetery is open to the public 8am-2:30pm, Monday-Friday with no admission fee. It's a city-owned cemetery informally designated as a site for potter's graves before Dr. Joseph Holt, a city board health official, officially established the cemetery in 1879. Primarily belonging to African-Americans, the plots remain in the hands of family members so long as they are well maintained. Family members are buried in wooden caskets that rapidly decompose, allowing for quick and continued reuse of the tiny plots. Grave markers are handmade, ranging from everyday items like PVC pipes and garden fences to painted fence posts and astroturf to plastic headstones adorned with adhesive lettering. Molding teddy bears and plastic flowers are common, chilling decorations left for children. At the cemetery's center grows a massive oak tree, where cowrie shells, beads, beer, and other less traditional spiritual offerings can be found among the tree's roots and branches. Also in the area, visit the nearby New Orleans Museum of Art and City Park . Larger than New York's Central Park, the majestic oak trees, Sydney and Walda Besthoff Sculpture Garden and New Orleans Botanical Garden are loved by locals.
{$section.image}
{$section.placeName}
{$section.address}
{$section.addressNotes}
{$section.description}
Saw this interesting article on Portico and wanted to share it with you:
{$section.title}
{$section.content}