What to Drink in Mexico City
Not only does Mexico City have endless food options, it's also not lacking when it comes to drinks. Here are some tragos (drinks) you should try as you make your way through this urban metropolis full of everything from fancy cocktail bars to local neighborhood cantinas.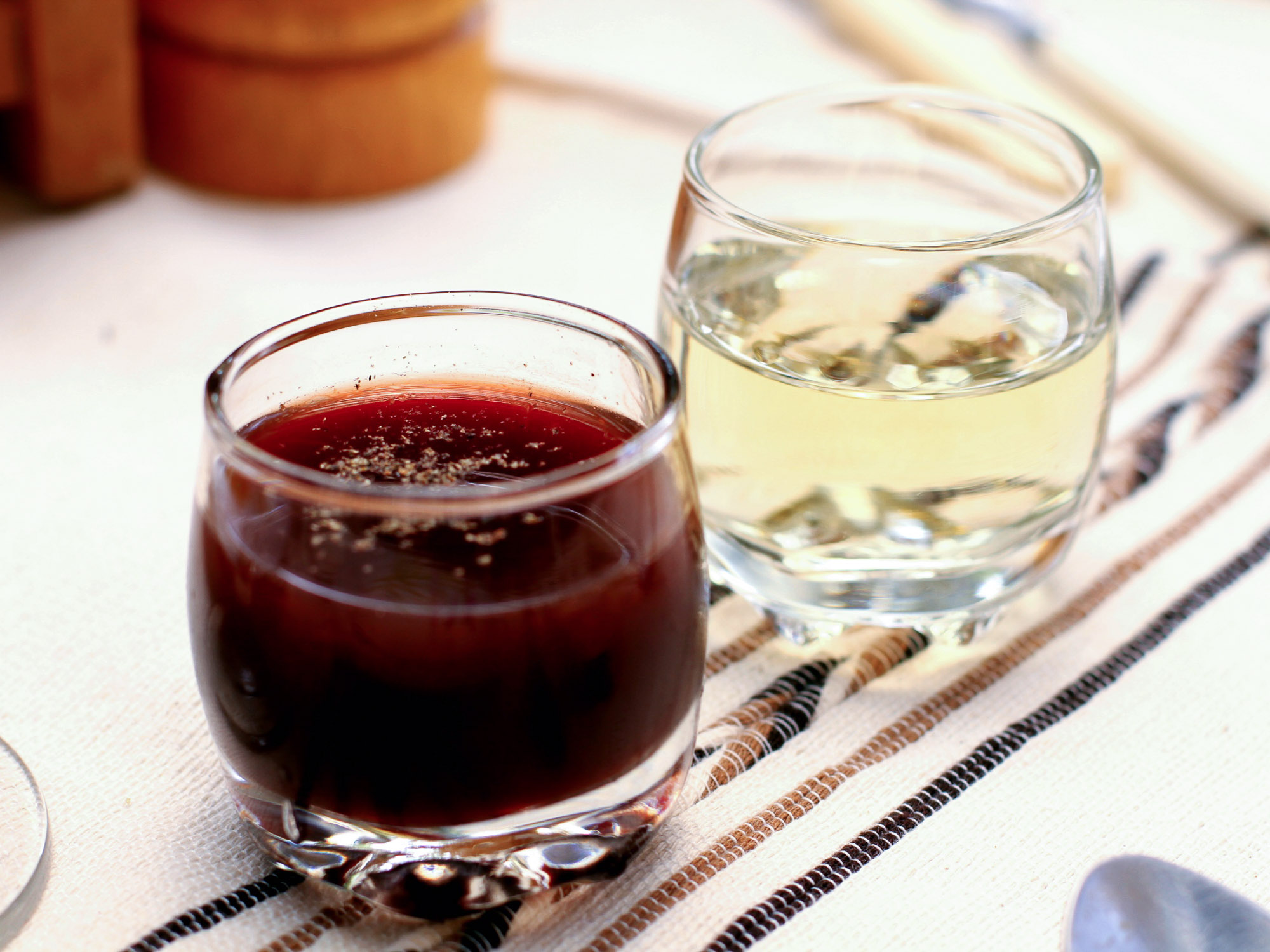 Tequila
One of the most popular Mexican exports, tequila is served up in many different forms and fashions in Mexico City. If you're ready to dive in, order a bandera (named so because it looks like the Mexican flag): shot glasses filled with lime juice, tequila, and sangrita (a mixture of tomato juice, orange juice, lime juice, tabasco or another spicy mix, and salt) taken back to back—just make sure to sip, not shoot. If you'd rather ease in, order a Paloma—tequila mixed with lime, mineral water, and Fresca, Squirt or another grapefruit soda, served over ice. While the act of ordering a margarita is a bit touristy, the Margarita al Pastor at Licorera Limantour is an exception.
Mezcal
Finally gaining some recognition in other parts of the world, mezcal is the smoky father of tequila. We say father because, technically, tequila is a type of mezcal. Mezcal is produced from the agave plant, and—seeing as tequila is made from one specific type of agave (blue agave)—it falls under the mezcal category. However, when mezcal is produced, it's roasted underground, which is what gives it its signature smoky flavor. Mezcal is meant to be sipped, not thrown back, or can be enjoyed in a cocktail. Check out La Botica in Roma Norte or Bósforo in el Centro for all of your mezcal tasting needs.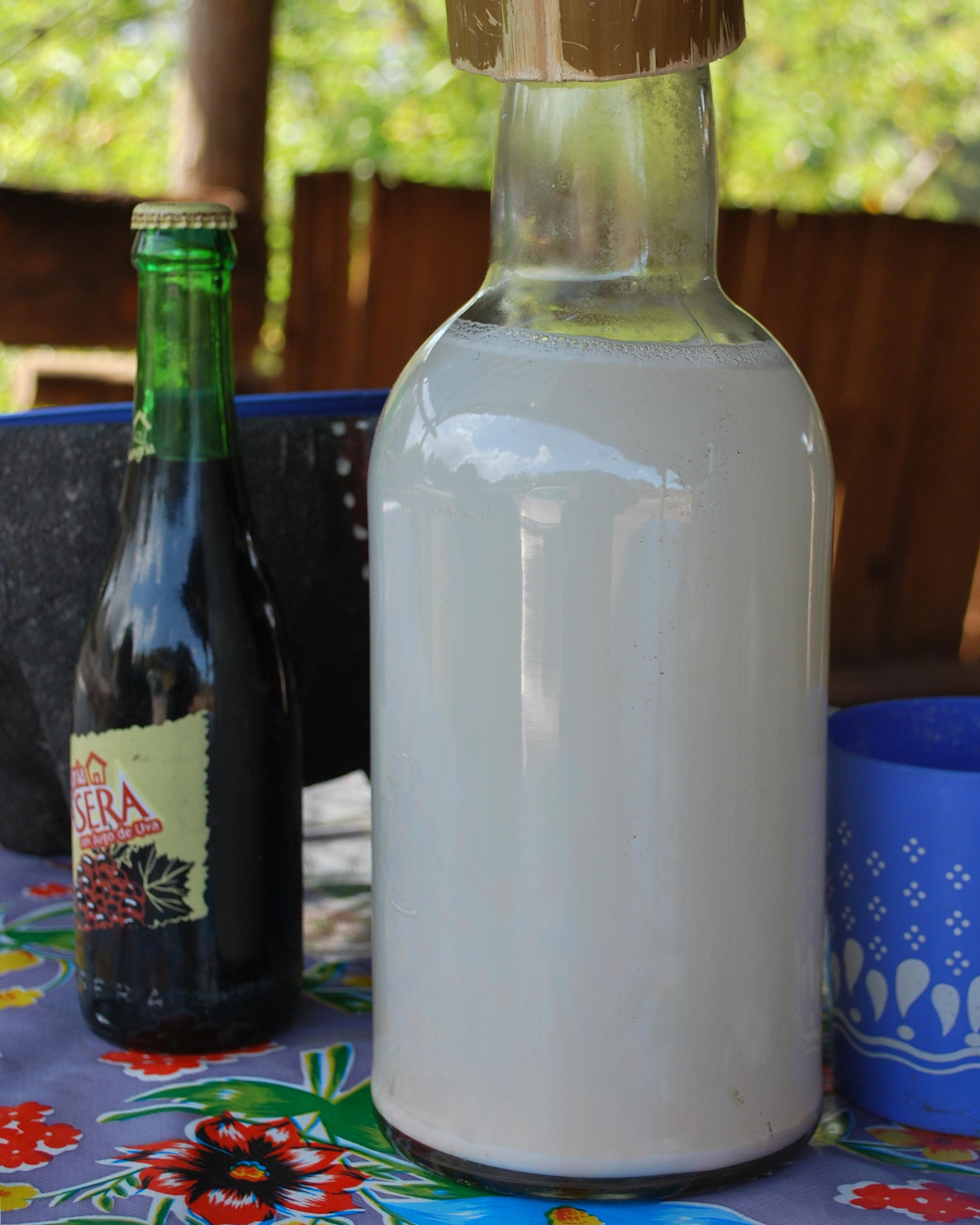 Pulque
Ahhh pulque, the weird fermented drink you never knew you needed. Pulque is made from the fermented juice of the agave plant and has about six percent alcohol content. The thing that turns some people off to this drink is its consistency—it's a bit slimy, similar to the consistency of the cactus in nopales tacos (if they're not on the grill for a long time). If you're brave, try the pulque natural, but if you'd rather just dip your toe in when first trying this traditional drink, order a flavored pulque (flavors range from strawberry, pineapple, pine nut, and lime to celery).
Cerveza
While Mexico's national beers—like Corona, Tecate, Modelo and Dos Equis—are known worldwide, its craft beer scene is just starting to gain some steam. Great craft beer bars in the city include the Drunkendog in Condesa, Trappist around the corner, Principia CDMX in Colonia del Valle, Beer Bros in Narvarte, and El Depósito (various locations). When not tasting craft beers and out at a local bar or restaurant, order a "michelada": this is usually a national beer of your choice mixed with lime and salt. Ask for a "michelada preparada" for a beer with lime, salt, chile, jugo Maggi (a version of soy sauce), and hot sauce. And if you want to take it to the next level, order a "michelada preparada con Clamato" which has all of the above plus Clamato (a mixture of clam and tomato juice).
Atole & Ponche
These are considered winter warmer drinks, as you'll usually find them in colder months. Atole is a traditional hot beverage made with corn and masa and dates back to ancient Mesoamerica. Especially popular during Dia de los Muertos, you can find tamale vendors selling atole almost year-round, so be sure to try this delicious, belly-filling pairing. Ponche, on the other hand, is basically a hot fruit punch. Made with a variety of fruits—including tejocotes (similar to crabapples), apples, oranges, pears, and guavas—this beverage is usually served during Christmas.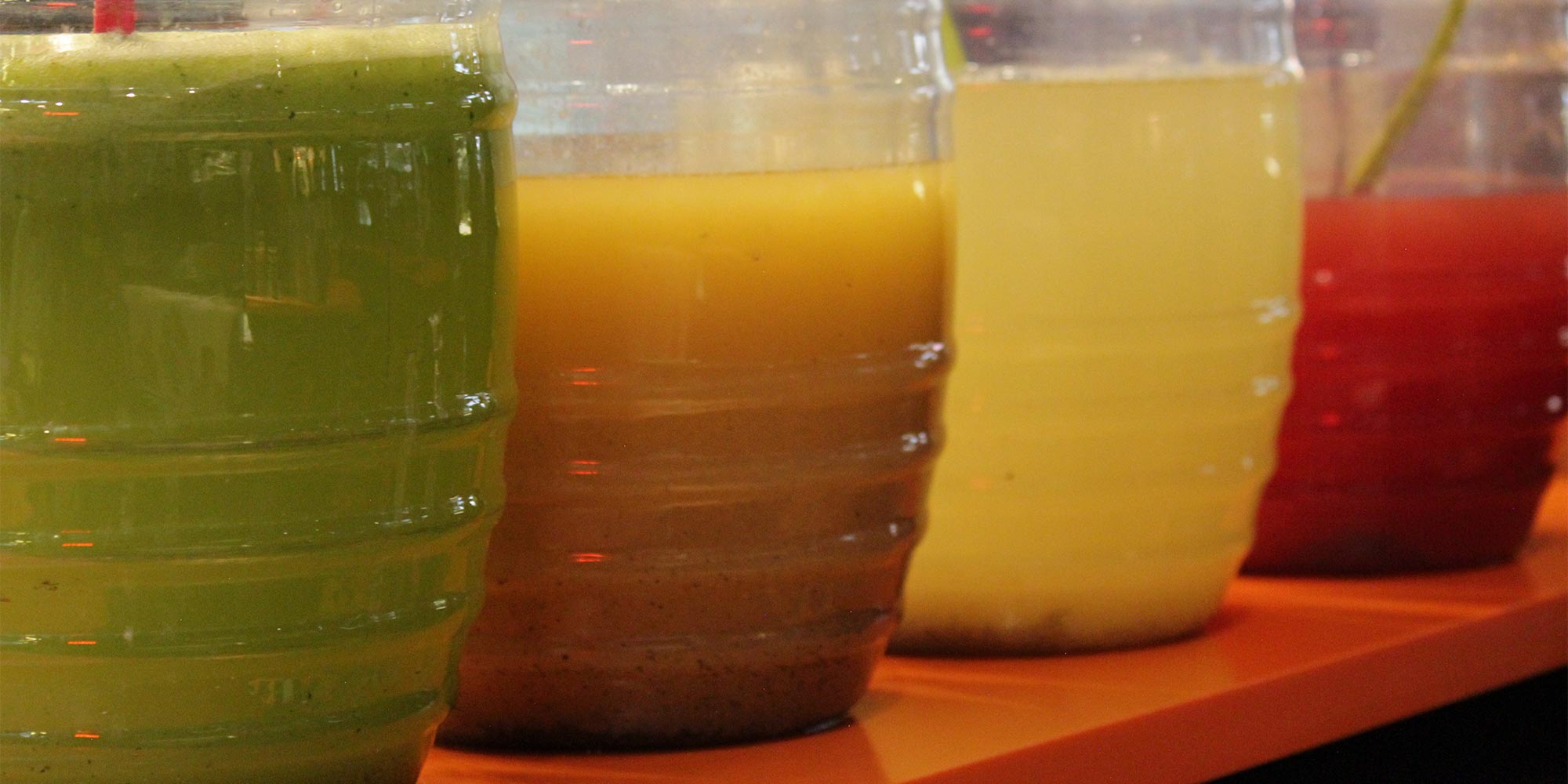 Aguas Frescas
For a delicious, non-alcoholic option, Mexico has endless types of aguas frescas. Aguas frescas aren't simply "fresh waters", but more like juices. Local favorites include hibiscus (jamaica), horchata, and tamarind (tamarindo). Always ask for the "aguas frescas" at a restaurant to know your options. On the other hand, if you want regular water, order an "agua natural", and for sparkling water an "agua mineral". This also applies to when you order a limonada (which in Mexico is limeade, not lemonade); the server will ask you whether you want it with agua "natural" or "mineral" which means you get to decide if you want your limeade flat or sparkling (we recommend sparkling—mineral).
Bonus: Water
Speaking of water, you might be wondering...what's the water situation like in Mexico City? As with all of Mexico, it's advisable to drink bottled water or boil water before consuming (keep in mind that you'll be at elevation, so you will need to boil the water longer). When you ask for a glass of water at a restaurant, don't worry, they'll always give you safe drinking water, whether from a filter, bottle, or jug—never water from the tap. This is also true of ice: at restaurants and cafes they'll be serving clean ice. The only time you may encounter a problem is at street food stands (although they rarely serve ice anyways).
{$section.image}
{$section.placeName}
{$section.address}
{$section.addressNotes}
{$section.description}
Saw this interesting article on Portico and wanted to share it with you:
{$section.title}
{$section.content}