¡Qué rico! Must-Try Foods in Mexico City
Mexico City is an incredible food city with no bounds. From Michelin-star restaurants to street food, you can't go wrong, no matter how big or small your appetite. But there are some local favorites and dishes you definitely don't want to miss during your visit and some things you need to know about them (like how if you order a quesadilla, it might not come with cheese—you have to specify you want it with queso). Here are some of the best dishes CDMX has to offer.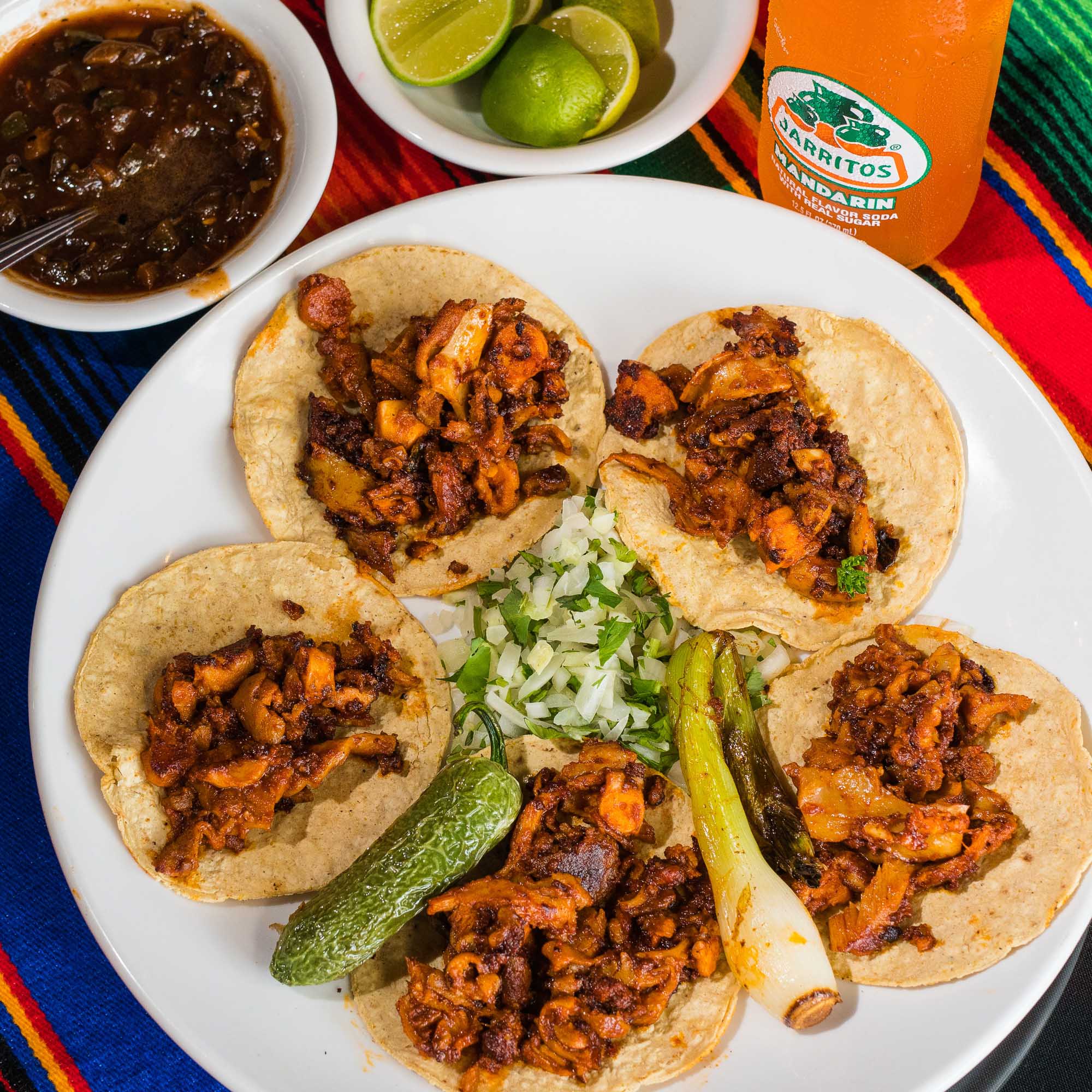 Tacos
There has been so much written (and produced) about the tacos of Mexico City that it can be difficult to know where to start, so why not begin your taco adventure by first trying the signature taco of CDMX: tacos al pastor. These famed tacos feature pork meat on a spit (trompo) that's shaved into a tortilla and topped with cilantro, onion, and—wait for it—pineapple. The al pastor originated from Lebanese immigrants who brought lamb shawarma to Mexico in the late 19th and early 20th centuries and began mixing it with Mexican cuisine in the 1960s. Try al pastor at dual car mechanic/taco shop El Vilsito , restaurants El Tizoncito (Hamburgo) and El Califa Roma (both have multiple locations), and at Tortas Al Fuego for late-night cravings. Other types of tacos you shouldn't miss out on include cochinita pibil at El Maquech Purpura , suadero and longaniza at Tacos Tony , tacos filled with different types of stews (guisados) at Tacos Hola , and Asian/Mexican fusion duck tacos at El Autentico Pato Manila Roma. . For vegan options, check out La Pitahaya Vegana and Por siempre vegana taquería or you can always order tacos de nopales (cactus tacos) at most taco stands. Pro tip: Check out more taco favorites from or book a taco tour with our local partner, Tasty Bites.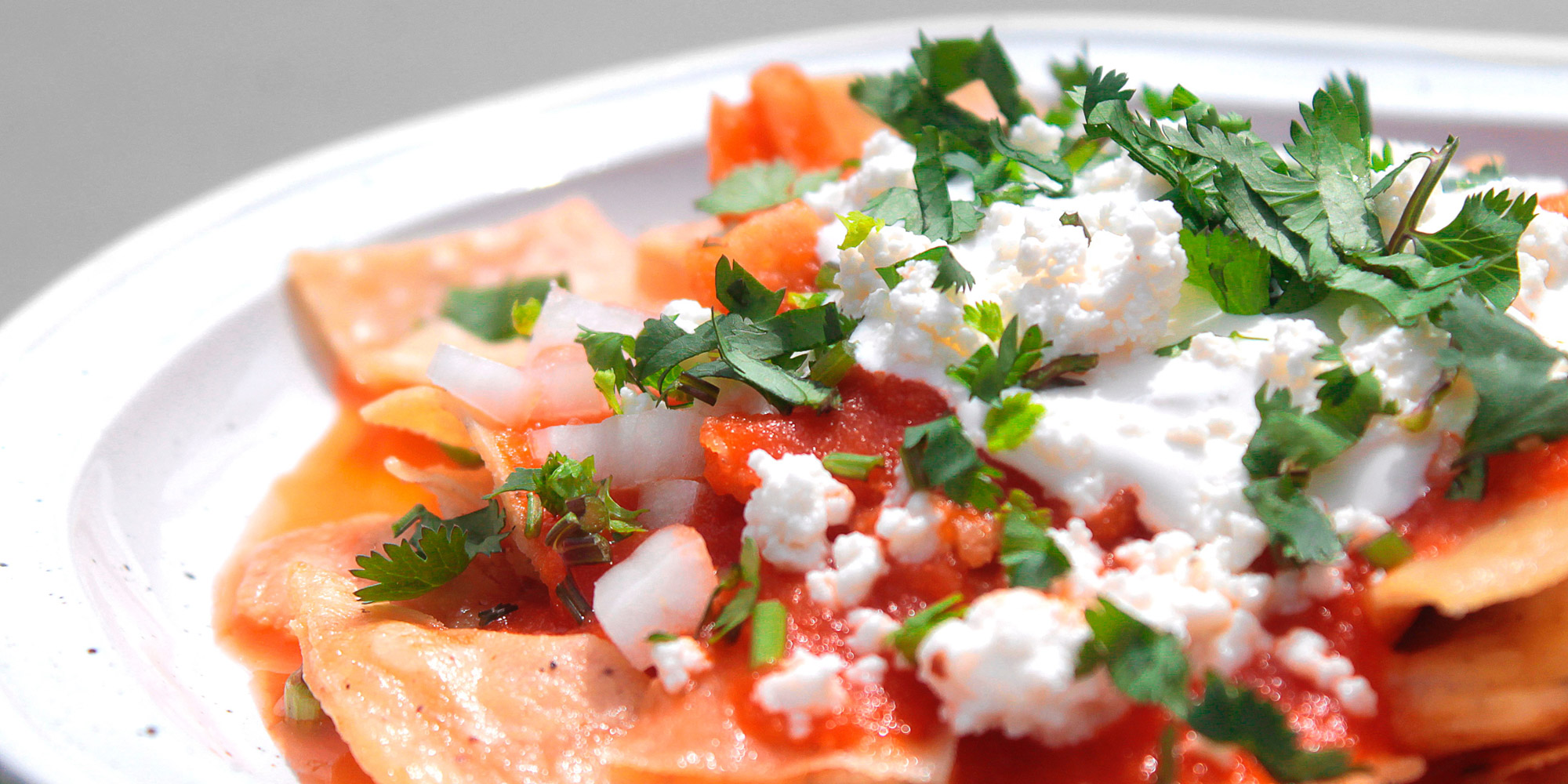 Chilaquiles
The best breakfast in our opinion, chilaquiles are basically a bowl of tortilla chips (totopos) drowned in salsa and topped with sour cream, cheese, and onion. Add a fried egg for even more delicious goodness. For build-your-own chilaquiles, head to Chilpa , where you can have your totopos baked or fried, add as many salsas as you want, and opt for toppings like avocado, chicken, flank steak, and more. For chilaquiles topped with cochinita pibil, head to Cochinita Power . For a torta filled with chilaquiles, check out La Güera Tortas de Chilaquiles .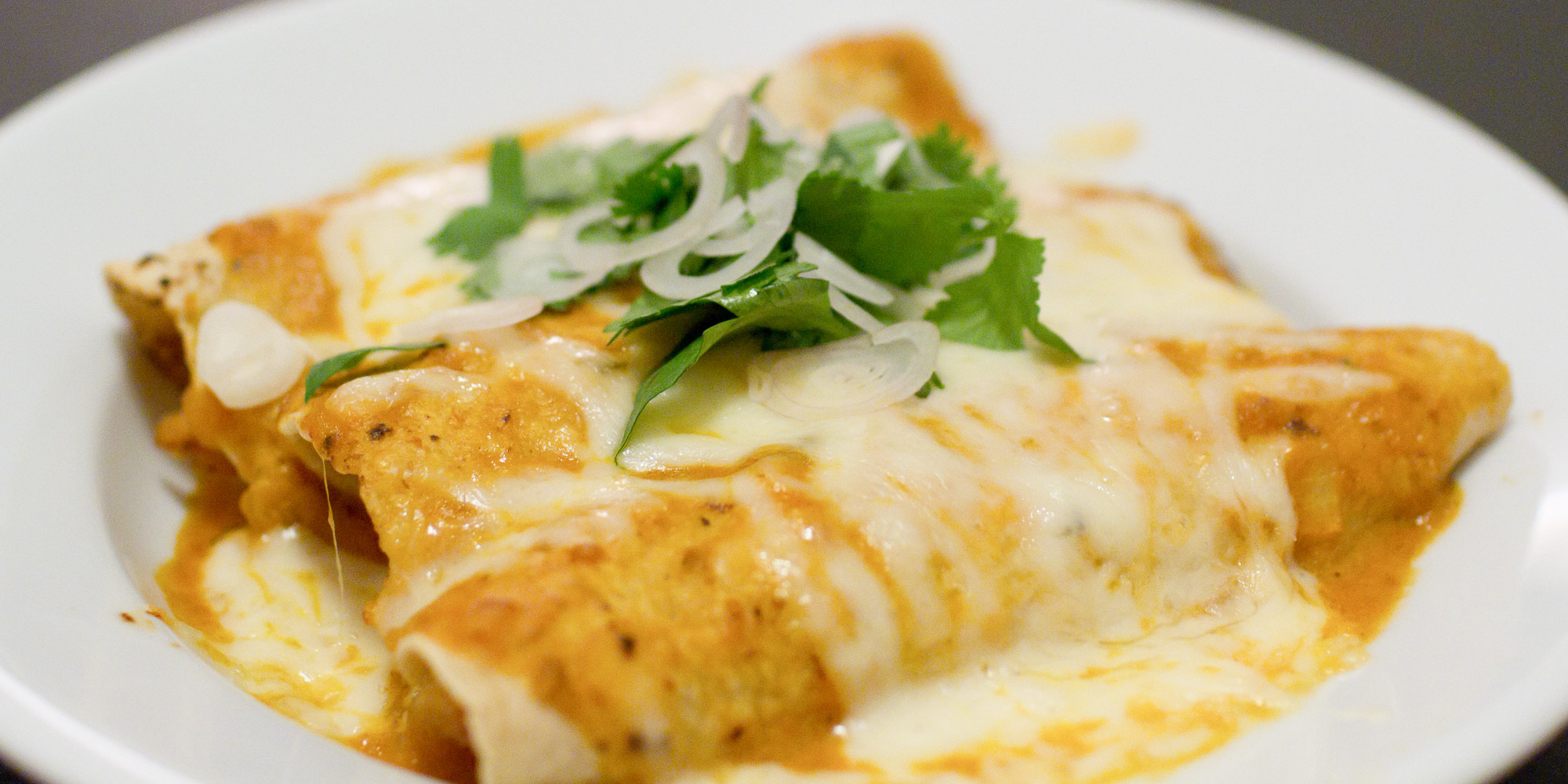 Enchiladas & Enfrijoladas
Enchiladas are a staple of Mexican cuisine, which is why you can find them almost everywhere! The sister of the enchilada, the enfrijolada is basically the same dish (chicken or another filling wrapped in a tortilla) but is drowned in bean sauce instead of your usual red or green sauce. We suggest heading to La Casa de Toño (multiple locations) for your 24/7 enchilada and enfrijolada fix, or Maque for a great brunch or lunch enchilada (Pro tip: you also MUST try their corn muffin). For delicious vegan enchiladas and enfrijoladas, head to La Pitahaya Vegana .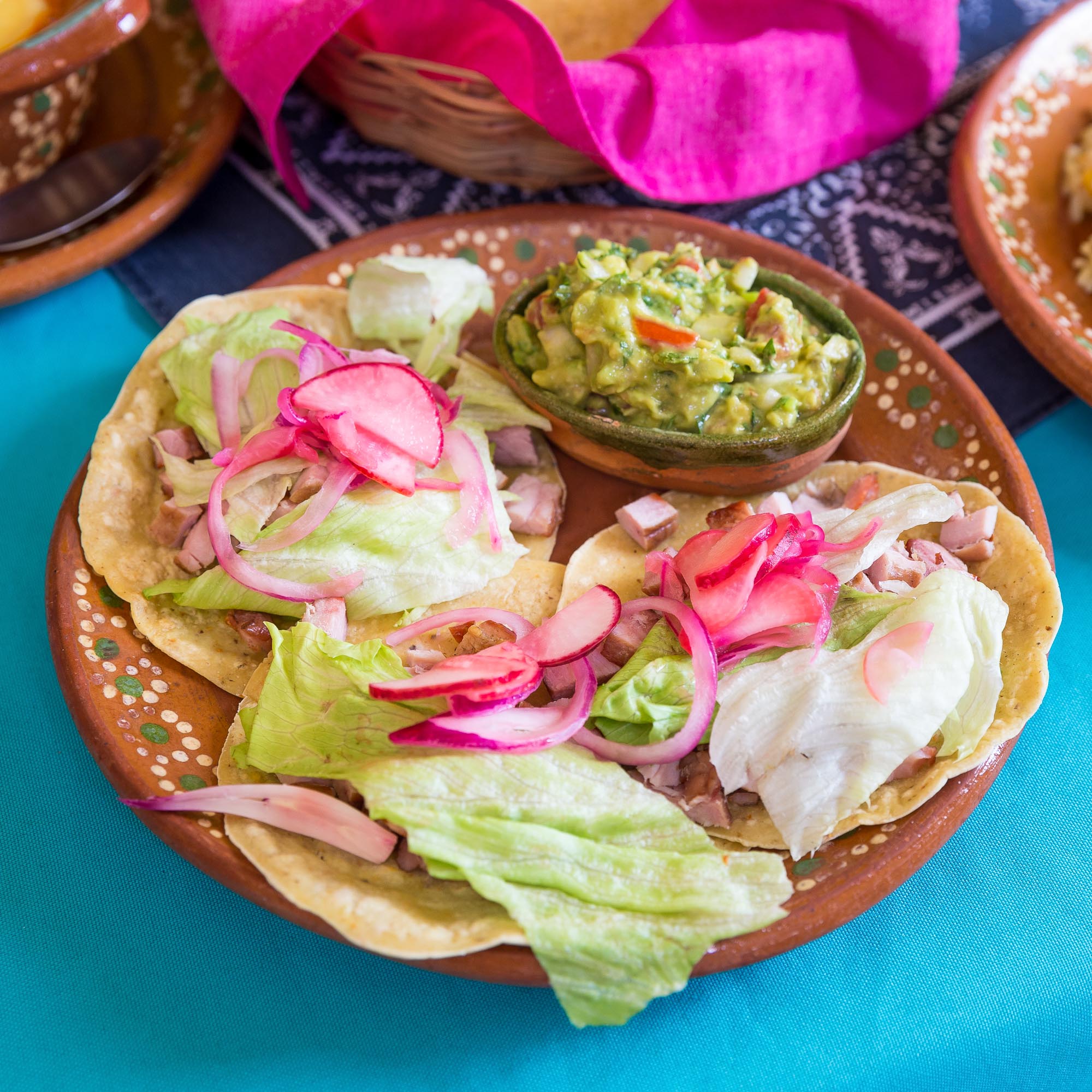 Tostadas
Ah tostadas—delicious crispy, round, fried tortillas topped with meat, lettuce, cheese, sour cream, and salsa—the perfect food to make a meal or snack on while exploring the streets of Mexico City. Try some at Doña Isa across from Parque España in Condesa, at Tostadas Coyoacán in Coyoacán Market, and at La Casa de Toño for after-hours tostada cravings (multiple locations). For a bit fancier vibe, check out the tuna tostadas at the acclaimed Contramar or order the same at the Hotel Condesa DF rooftop for an Asian-inspired take (and make sure to order a carajillo—espresso and milk with the sweet Licor 43).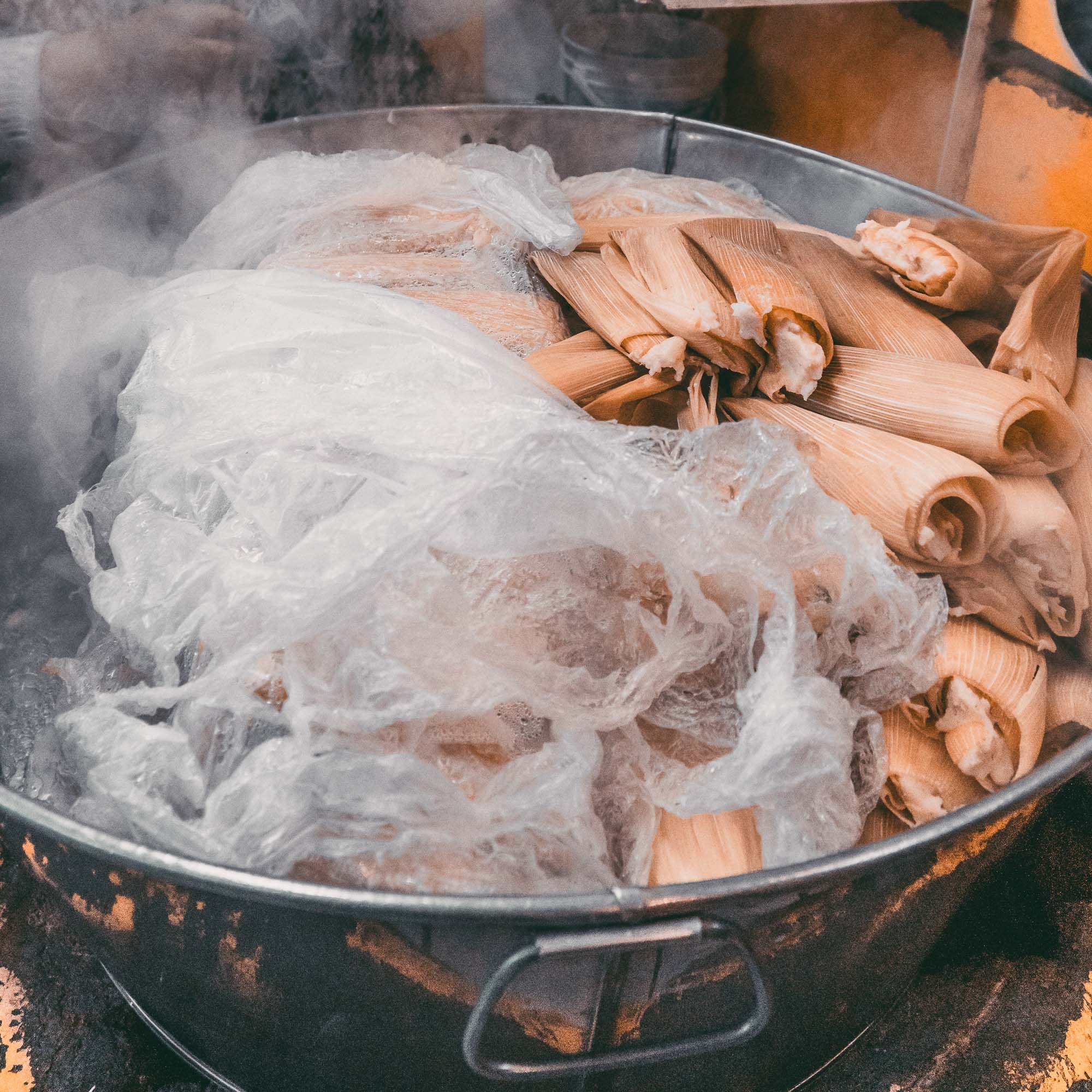 Tamales
The best tamales you'll find in the city will be on the street. Keep an ear open for men traversing the city on bicycles blasting the recording "Tamales Oaxaqueños, tamales calientitos…" and run outside to order your tamales verdes or, honestly, anything he has left! You'll also find people selling tamales on busy street corners and near public transit, especially in the morning. Look for people with large, aluminum steamer pots; this is where the goodness lives. And make sure you try both traditional and Oaxacan tamales—the former is wrapped in a corn husk, the latter in a banana leaf.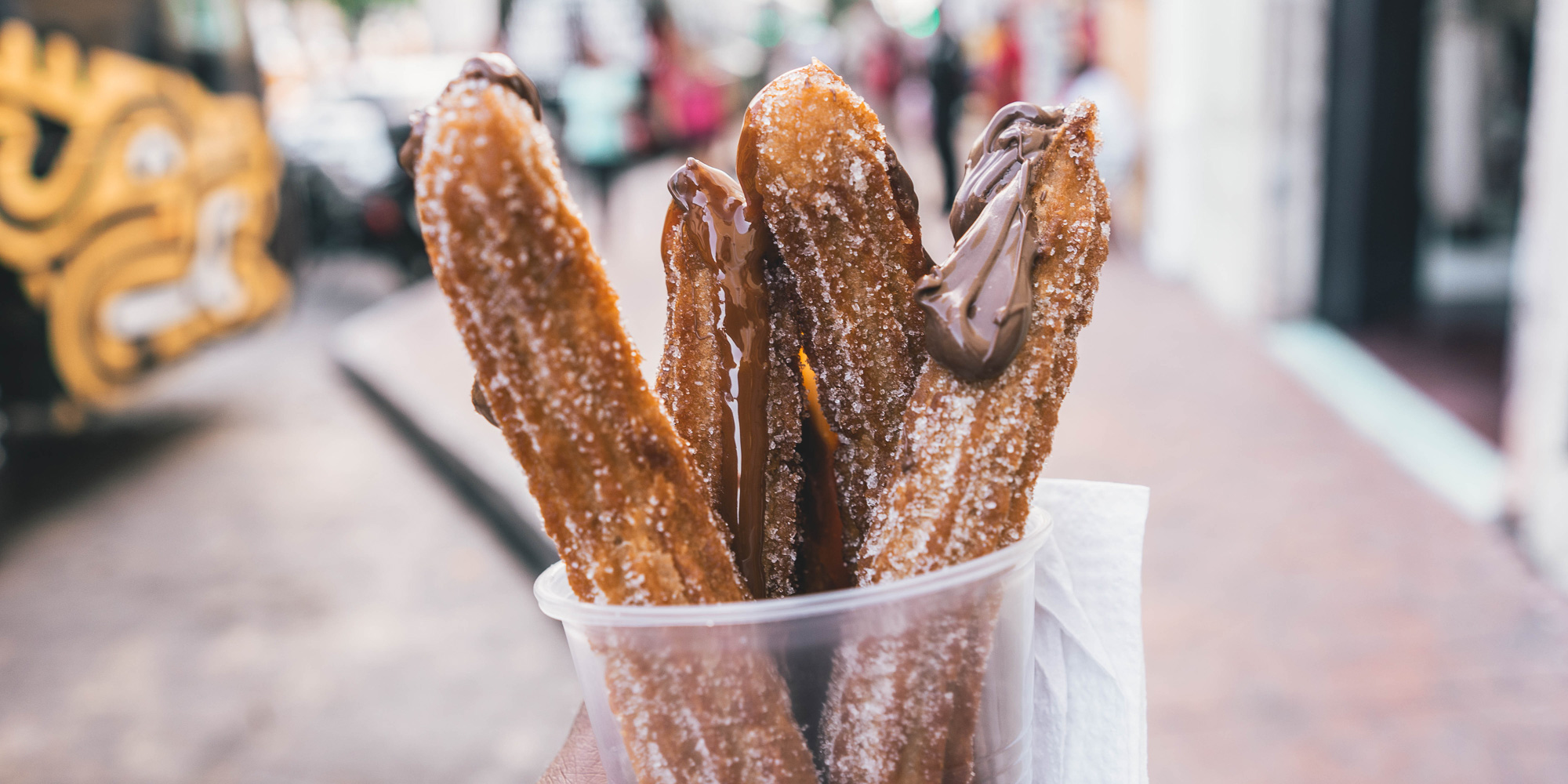 Churros
What would a trip to Mexico be without churros? If you're staying near the center of the city, head to Churrería el Moro , which has locations in el Centro, Cuauhtémoc, Roma, Condesa, and Polanco. Order your churros with both sugar and cinnamon and opt for the Mexican chocolate—a lighter take on the Spanish classic. If you're in Coyoacán, head to Churros Rellenos Cafeteria OMT De Coyoacan and then stop next door at Cafe El Jarocho for the perfect churro complement—café de olla, a coffee prepared with brown sugar and cinnamon in a clay pot.
{$section.image}
{$section.placeName}
{$section.address}
{$section.addressNotes}
{$section.description}
Saw this interesting article on Portico and wanted to share it with you:
{$section.title}
{$section.content}