If You Love Design, Don't Miss These Spots in Mexico City
From Juan O'Gorman and Luis Barragán to Alberto Kalach and Fernando Romero, Mexico City is filled with beautiful architectural creations from brilliant minds. From the architectural boom of the 1950's to today's contemporary masterpieces, you'll enjoy an inspiring combination of both new and old design while walking the streets. If this sounds like it's up your alley, don't forget to put these beautiful architectural wonders—some old, some new—on your list for your next trip to Mexico City. They're some of our favorites that will wow you and are representative of both past and present-day Mexico City.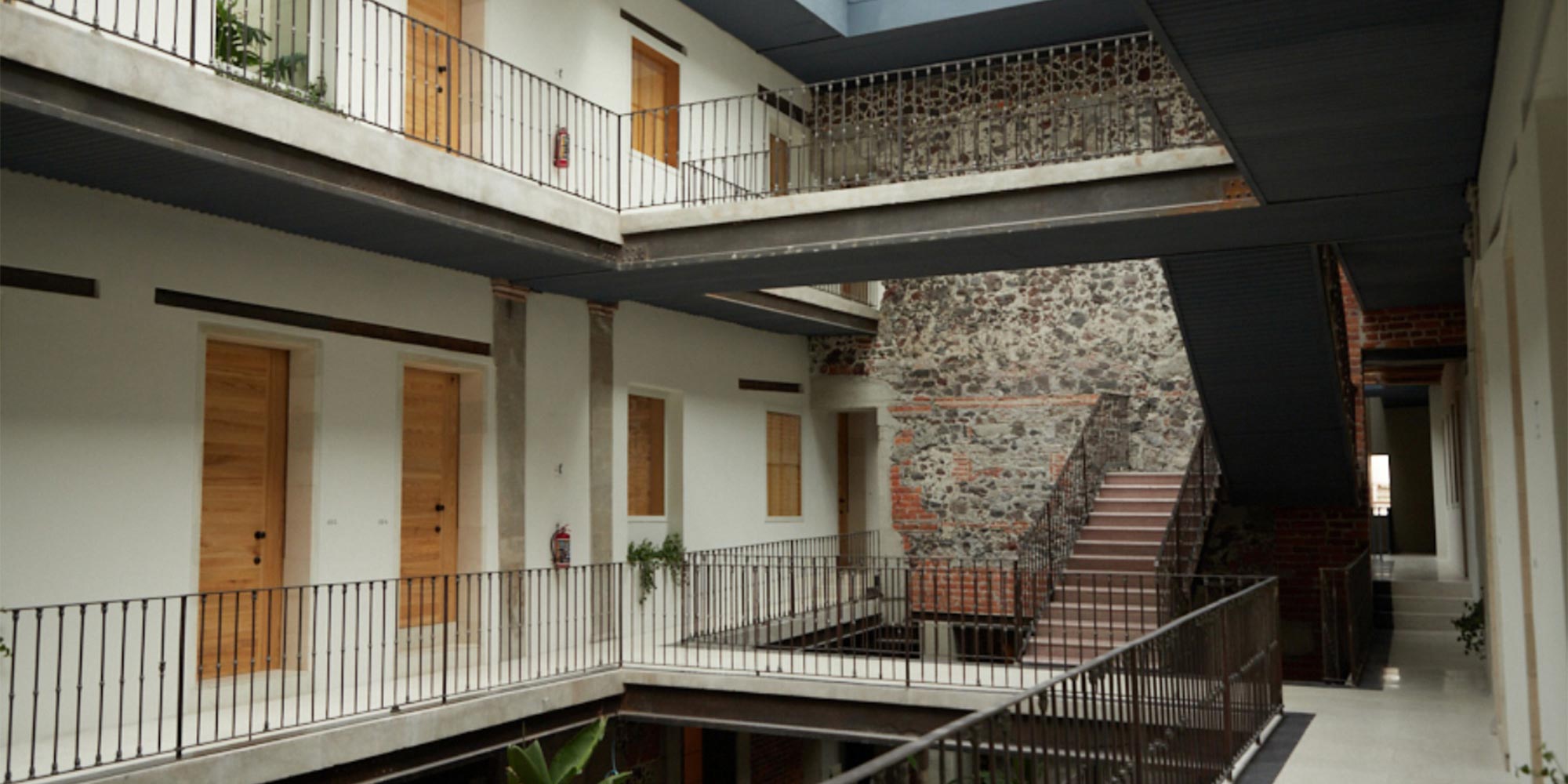 1. Círculo Mexicano
Hotel Círculo Mexicano, República de Guatemala #20, Centro Histórico de la Cdad. de México, Centro, Cuauhtémoc, 06000 Ciudad de México, CDMX, Mexico

Círculo Mexicano is Grupo Habita's new hotel in the city's historic center. The project experiments with sophistication and the avant-garde to create "a space where different moments in history unite in order to create new stories," says architecture studio Ambrosi Etchegaray. "We question luxury, we question the essential, we question the indispensable. And it's through a mixture of courtyards and materials that we commemorate each layer of [the building's] history—both the visible and the invisible—and invite the visitor to take ownership and create their own [memories]."
La Metropolitana, an industrial design company based in Mexico City, was in charge of outfitting the hotel with furniture. They created a whole new collection for the project that will soon be on sale to the public.
Read more: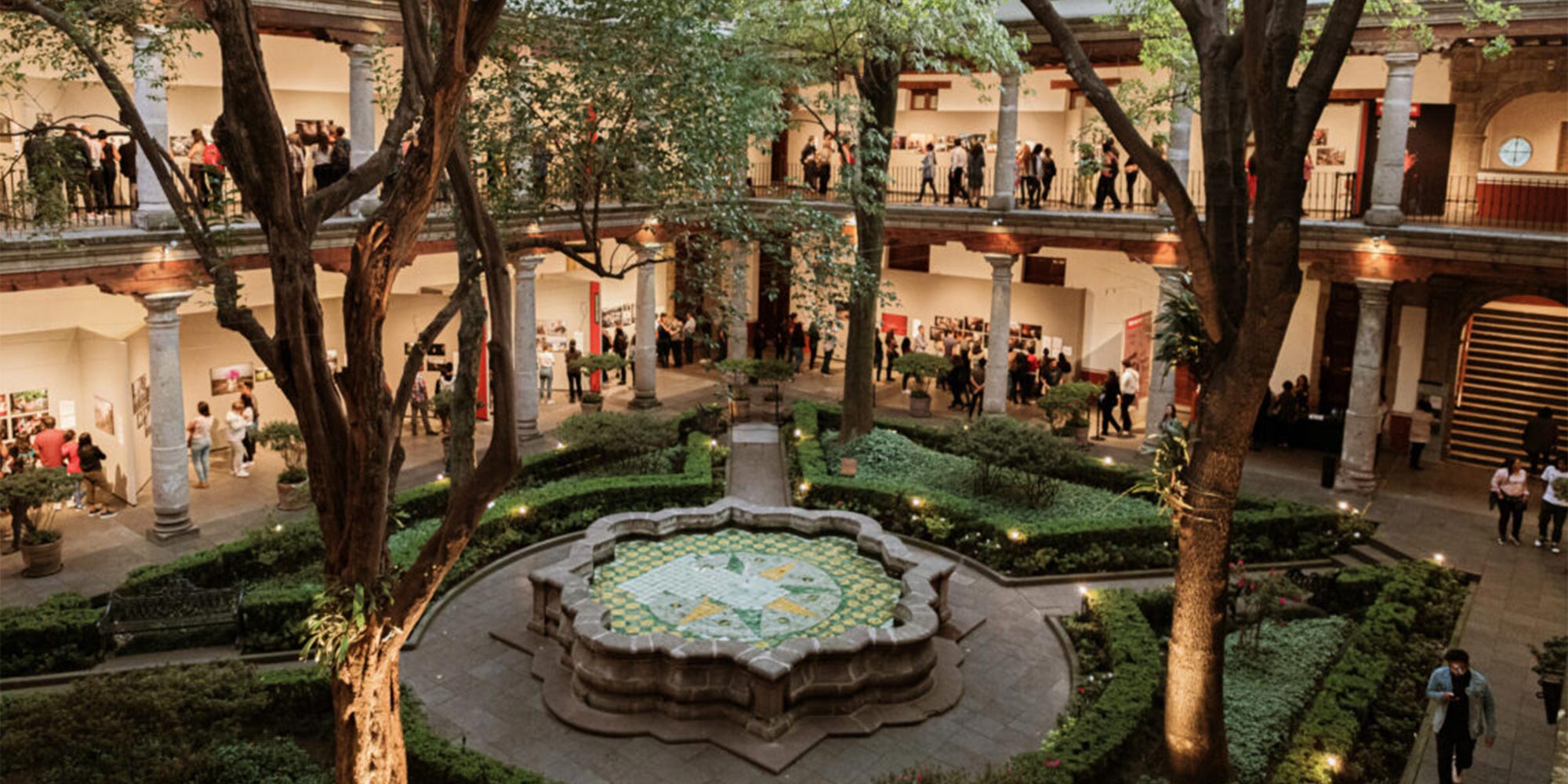 2. Museo Franz Mayer
Av. Hidalgo 45, Centro Histórico de la Cdad. de México, Guerrero, Cuauhtémoc, 06300 Ciudad de México, CDMX, Mexico

The Franz Mayer Museum is located in Mexico City's historic center in a 16th-century building that belonged to a religious order and was used as a hospital until 1966. This museum is one of our favorite spaces, not only due to its expositions that encourage innovation and creativity by spreading art and design, but also because it makes you forget that you're in one of the busiest areas of the city.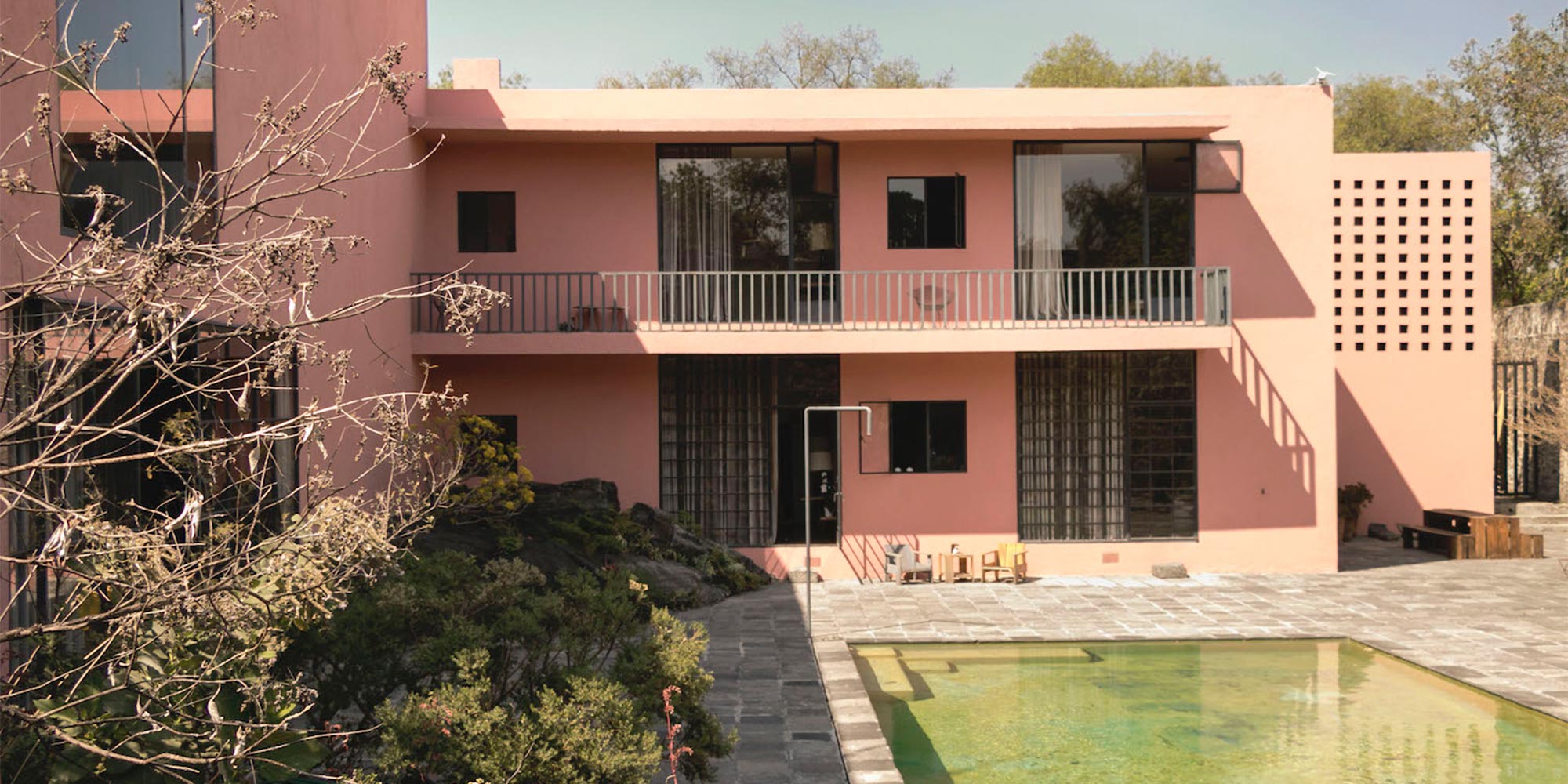 3. Casa Prieto López
Mexico City, CDMX 01900

If you're looking for spaces filled with history and beautiful architecture, head to Casa López Prieto. This house was one of the first to be built in Jardines del Pedregal, an upscale residential neighborhood in the south of the city built on volcanic rock. This house was the third built by architect Luis Barragán and his first for a specific client: the López Prieto family.
This was the biggest structure that Barragán designed and some say was where he defined his signature style. The interplay of light, volumes, and shades of pink have become iconic in Mexico City's local architecture.
Read more: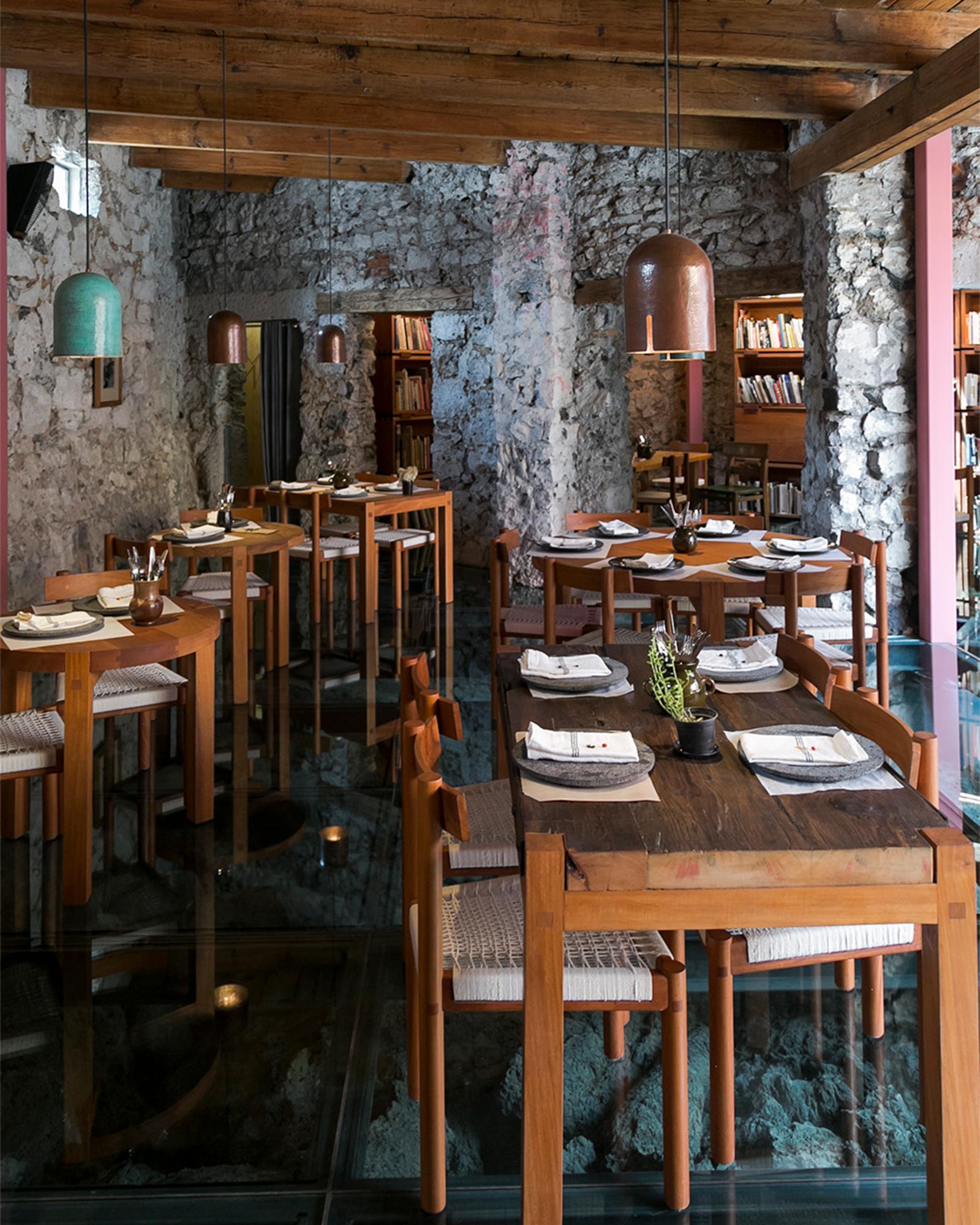 4. Tetetlán
180 - B Av. de Las Fuentes, Ciudad de México, CDMX 01900

After your trip to Casa López Prieto head next door to Tetetlán, a local restaurant that offers a tranquil ambiance. One of the most notable aspects of Tetetlán is the interior design, including the lights created by designer Laura Noriega's company Tributo.
The restaurant, led by head chef Hugo Durán, includes a cheese cellar, cafeteria, store, and a library with a large collection of publications on architecture. More than 90% of their ingredients are organic, commercially sustainable, and from Mexico. The space itself is festive, where creativity and design create community and strengthen civic responsibility.
Read more:
Tetelán es un centro cultural que apuesta por lo hiper local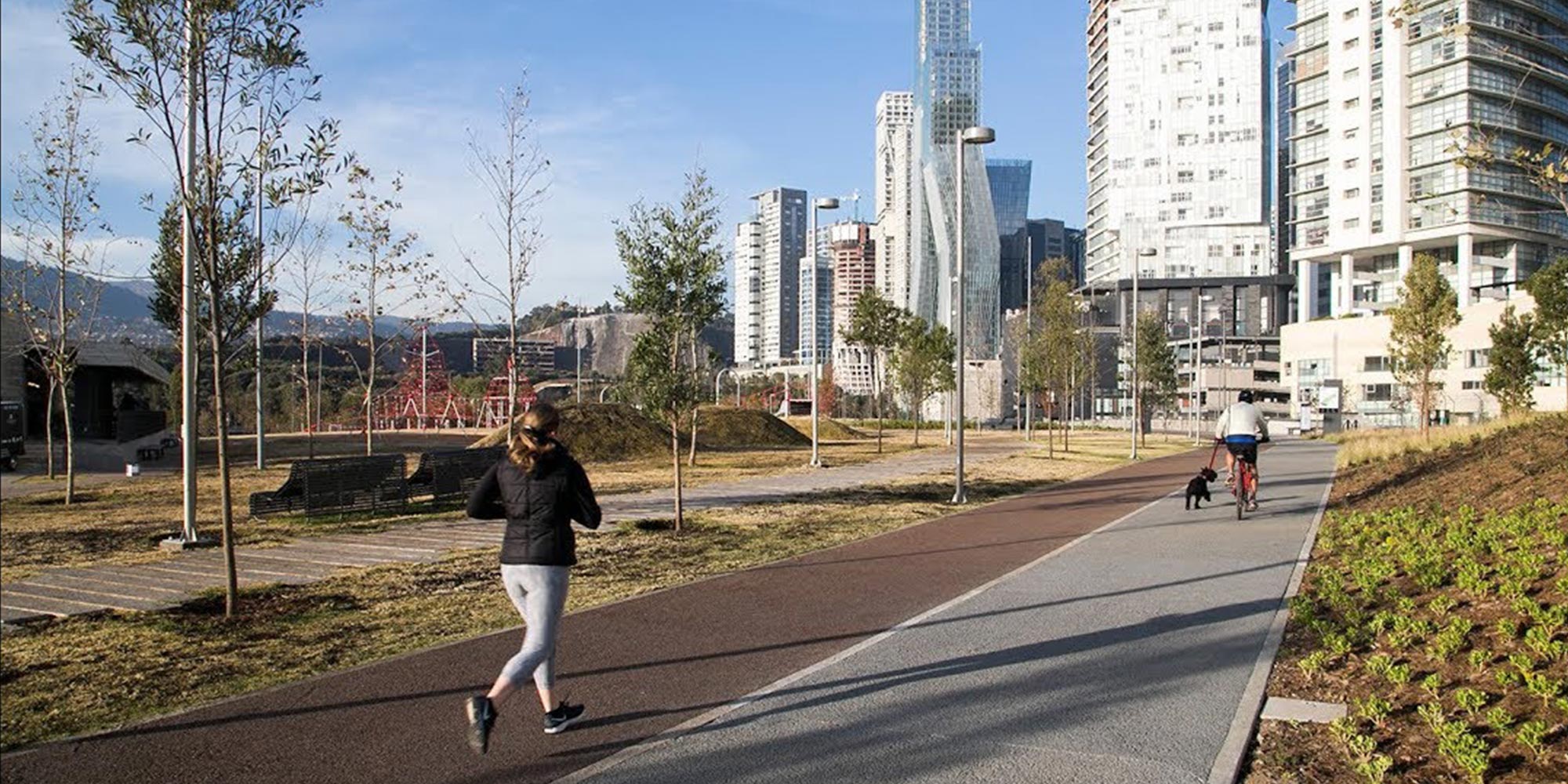 5. Parque La Mexicana
Álvaro Obregón, CDMX 01219

Designed by landscape artists Mario Schjetnan and Víctor Márquez, Parque La Mexicana has two artificial lakes, a bicycle path, skate park, playground, running path, lookout point, sculptures, and restaurants. The project was constructed with sustainability in mind, with more than 3,000 tree species planted and a rainwater system used for irrigation.
Read more:
Nuevos espacios públicos en la Ciudad de México: Parque La Mexicana
{$section.image}
{$section.placeName}
{$section.address}
{$section.addressNotes}
{$section.description}
Saw this interesting article on Portico and wanted to share it with you:
{$section.title}
{$section.content}