LA Spots to Get Your Rock On
Very much like the film scene, the music scene in Los Angeles is vibrant. This is a city all musicians come through—many to create, all to tour, and some to live. Topanga Canyon was home to Neil Young and Joni Mitchell, Venice hosted The Doors, Anthony Gonzales a.k.a. M83 lives in Silver Lake, and Adele has settled down in Beverly Hills.
If you plan to see a show or concert during your trip, first, some general show-going tips: You can buy tickets for some shows with lower fees at Amoeba Music , the Palladium, and the Shrine. The latter two are only open for ticket sales at certain hours, so make sure to check before going. If you're trying to see a show that's sold out—or even if it's not—check Stubhub the day or week of the show. Sometimes tickets for pretty big shows will drop down significantly.
Check the band's or venue's Twitter or Instagram profiles the day before or the day of the show; oftentimes they'll post the set times there. That way, if you can't make it for the opening act—or aren't interested in seeing it—you can find out what time you need to be there to catch the main act. When it comes to transportation, always take an Uber, Lyft, or another ride-sharing service if you can. Parking is usually at least $20 USD wherever you go and can be scarce. Also, try to leave before the encore so you beat the crowd and ride-sharing service surges.
Last but not least, check and see who'll be coming through the following spots (we suggest using Do LA) during your stay in LA.
**Please note that due to COVID-19 protocols many of these venues are currently closed.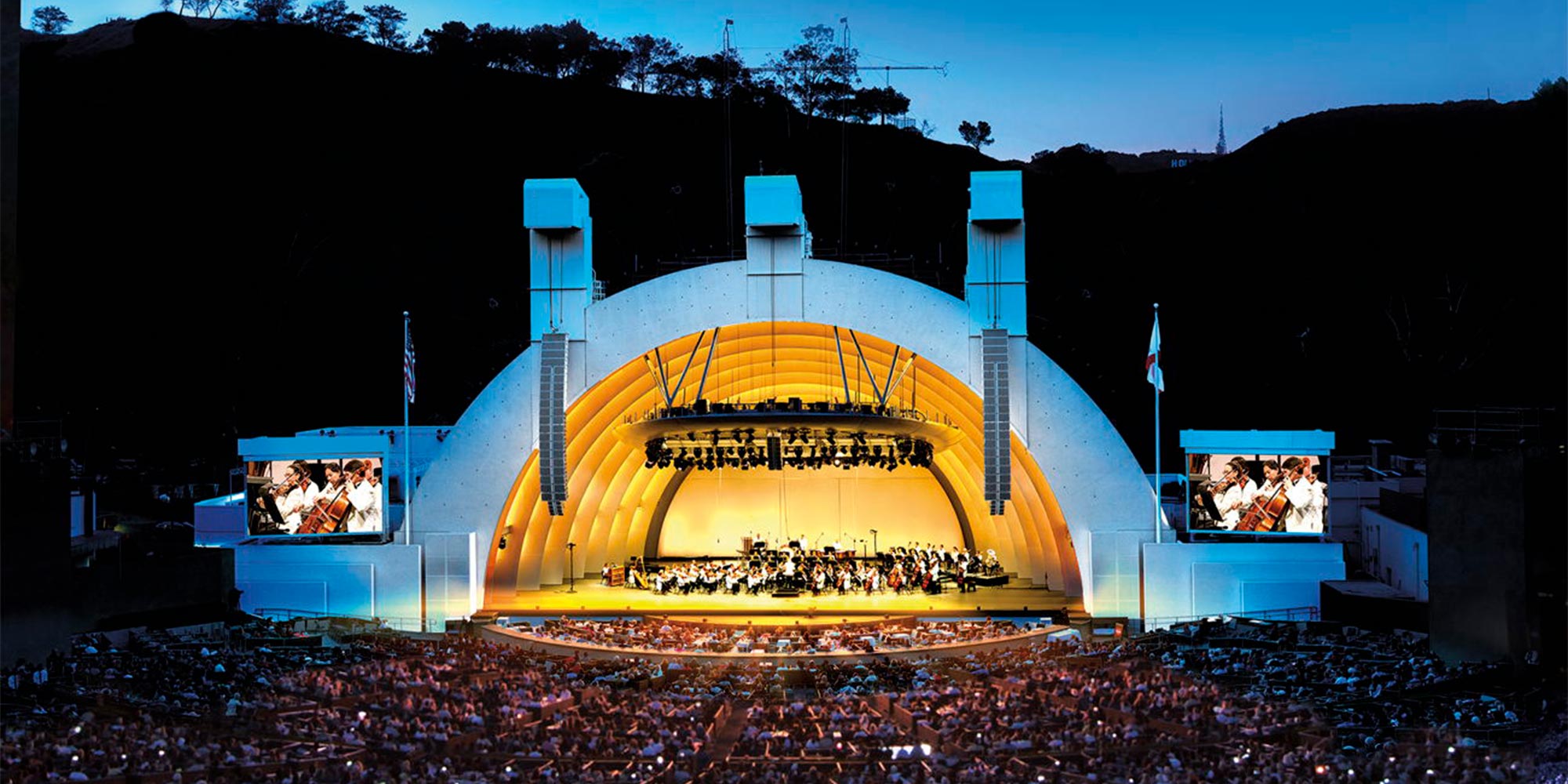 1. Hollywood Bowl
2301 N Highland Ave, Los Angeles, CA 90068

This historic amphitheater is beautifully set against the surrounding Hollywood Hills, with sunset being a particularly stunning time to be there. It's a popular choice to bring a picnic and beverages to enjoy during the show, but make sure to check if it's an official Hollywood Bowl event or not in order to know what exactly you can bring—items allowed inside vary based on the event type. Food and drinks are also for sale there.
Check what types of tickets they'll be accepting at the door. This is one of the few venues in LA where if it says bring a physical ticket, you actually need to bring a printed-out ticket in order to be allowed in.
Last but not least, if driving to the event, park at the Loews Hollywood Hotel or somewhere down the street from the venue—not in the official lot. Traffic getting in can be insane, parking fees will be cheaper, and it's not too long of a walk (about 20 minutes). This will also be helpful when you're leaving the venue, as getting out of the Hollywood Bowl's parking lot is a nightmare.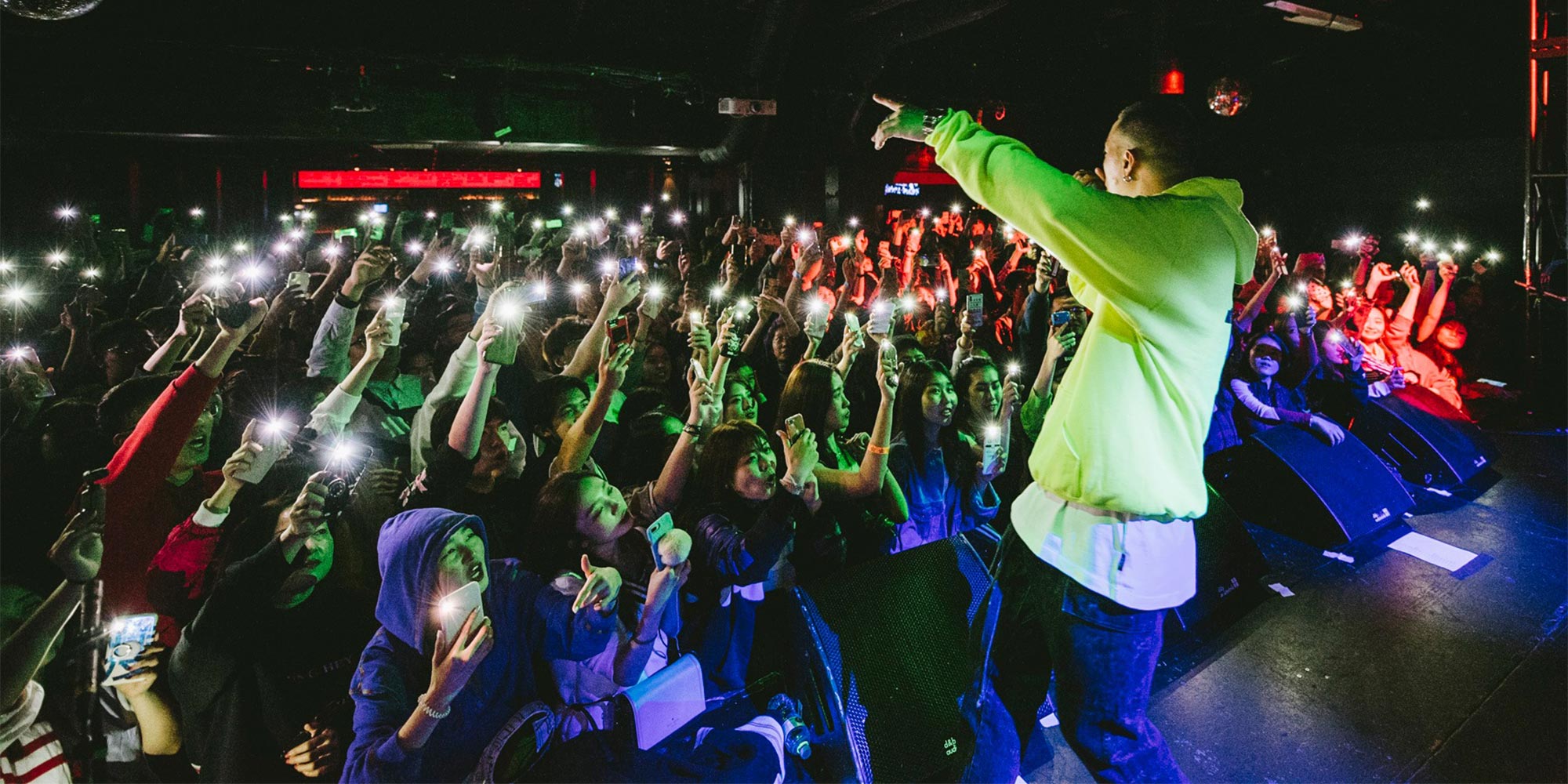 2. The Echo
1822 Sunset Blvd, Los Angeles, CA 90026, USA

The Echo is a small, intimate room that usually features up-and-coming electronic groups and indie bands. Its sister club, the Echoplex —a much larger venue for rock shows and DJ and dance nights (Bootie LA is a favorite)—is downstairs. Therefore, double-check which one you're going to and make sure your rideshare drops you off at the correct venue.
Despite your best efforts, sometimes you'll put in the Echoplex and they'll drop you off at the Echo instead. If this happens to you, you'll be directed to a bridge (to the right if you're facing the venue) where you can take the stairs down to the Echoplex.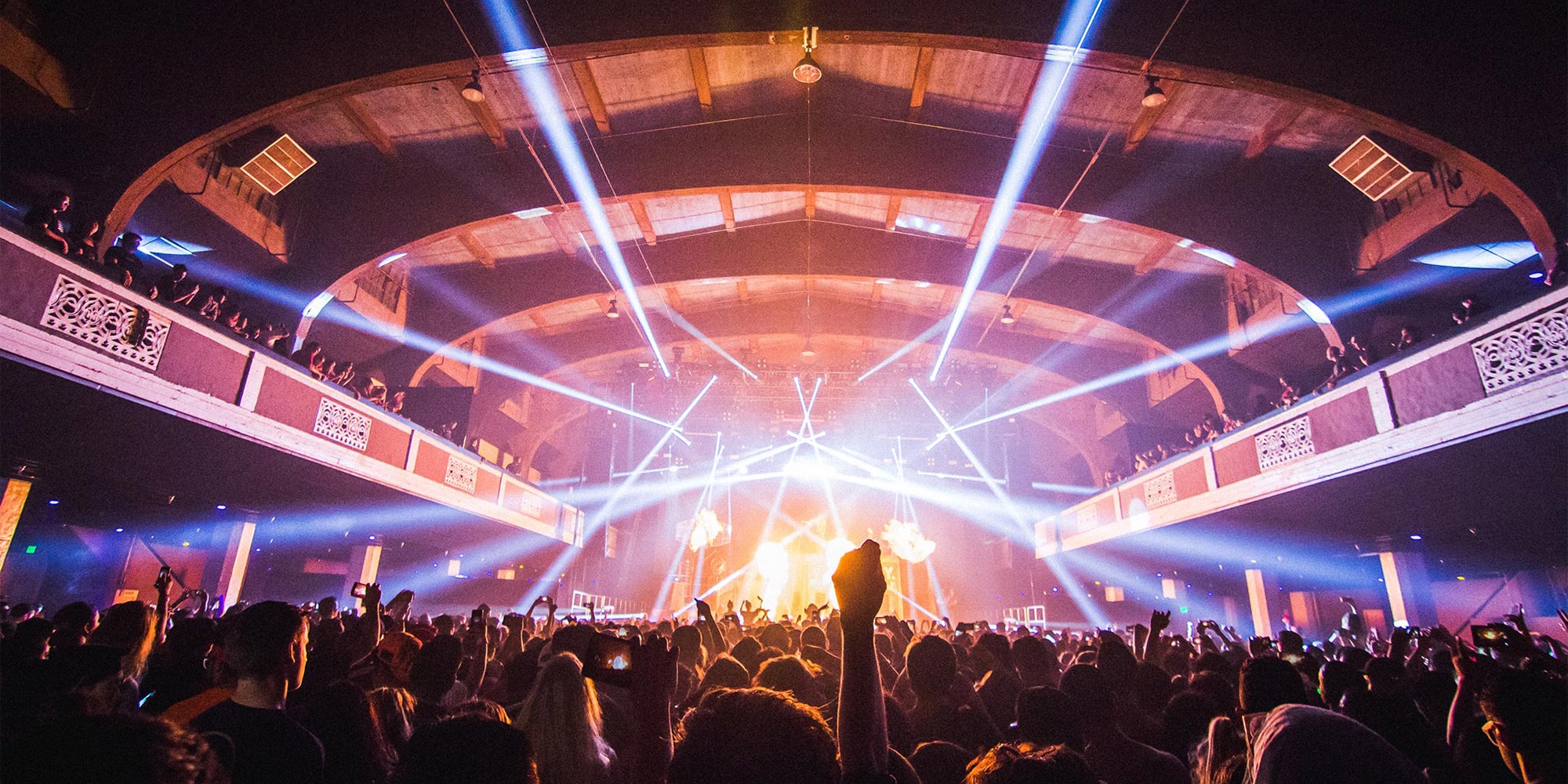 3. Shrine Auditorium and Expo Hall
665 W Jefferson Blvd, Los Angeles, CA 90007, USA

Originally built in 1906, the Shrine Auditorium—named after its founders the Al Malaikah Shriners—burnt down in 1920. Its present-day iteration, finished in 1926, includes the Shrine Auditorium with a capacity of 6,300 and the attached Expo Hall that can accommodate up to 5,000 people.
The Shrine Auditorium offers seating (orchestra, loge, balcony, and box) while the Expo Hall—referred to by many as simply the Shrine—is standing room only. Both venues usually attract a younger audience, especially since Goldenvoice—a subsidiary of Anschutz Entertainment Group that puts on the annual Coachella Valley Music and Arts Festival—took over management in 2013.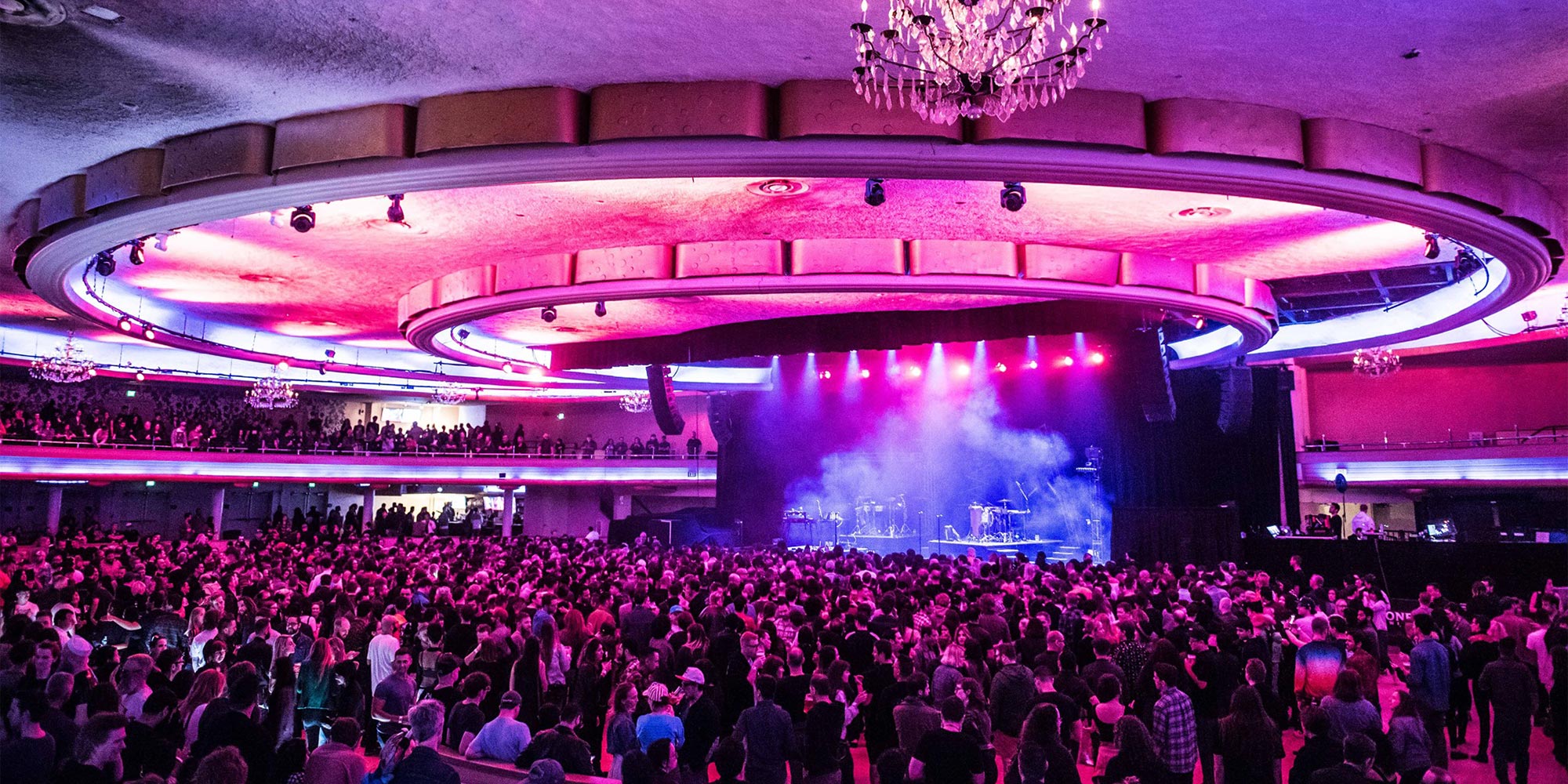 4. Hollywood Palladium
6215 Sunset Blvd, Los Angeles, CA 90028

Hollywood Palladium is a 4,000-person concert venue that's been operating since 1940. Here the rule of thumb is: If you want to be in the crowd, purchase a general admission ticket; but, if you're looking to just watch the show without being crowded, go for VIP. The VIP area is upstairs, but beware it's not always the best view.
This venue can also be really echoey, so if you want to see a quieter, more melodic band, it might not be the best venue to see them. The Hollywood Palladium also has a clear bag policy, meaning if your purse is bigger than a clutch (4.5 inches by 6.5 inches), you won't be allowed to bring it in. Only clear plastic, vinyl, or PVC bags with a maximum size of 12 inches by 6 inches by 12 inches will make it into the venue with you.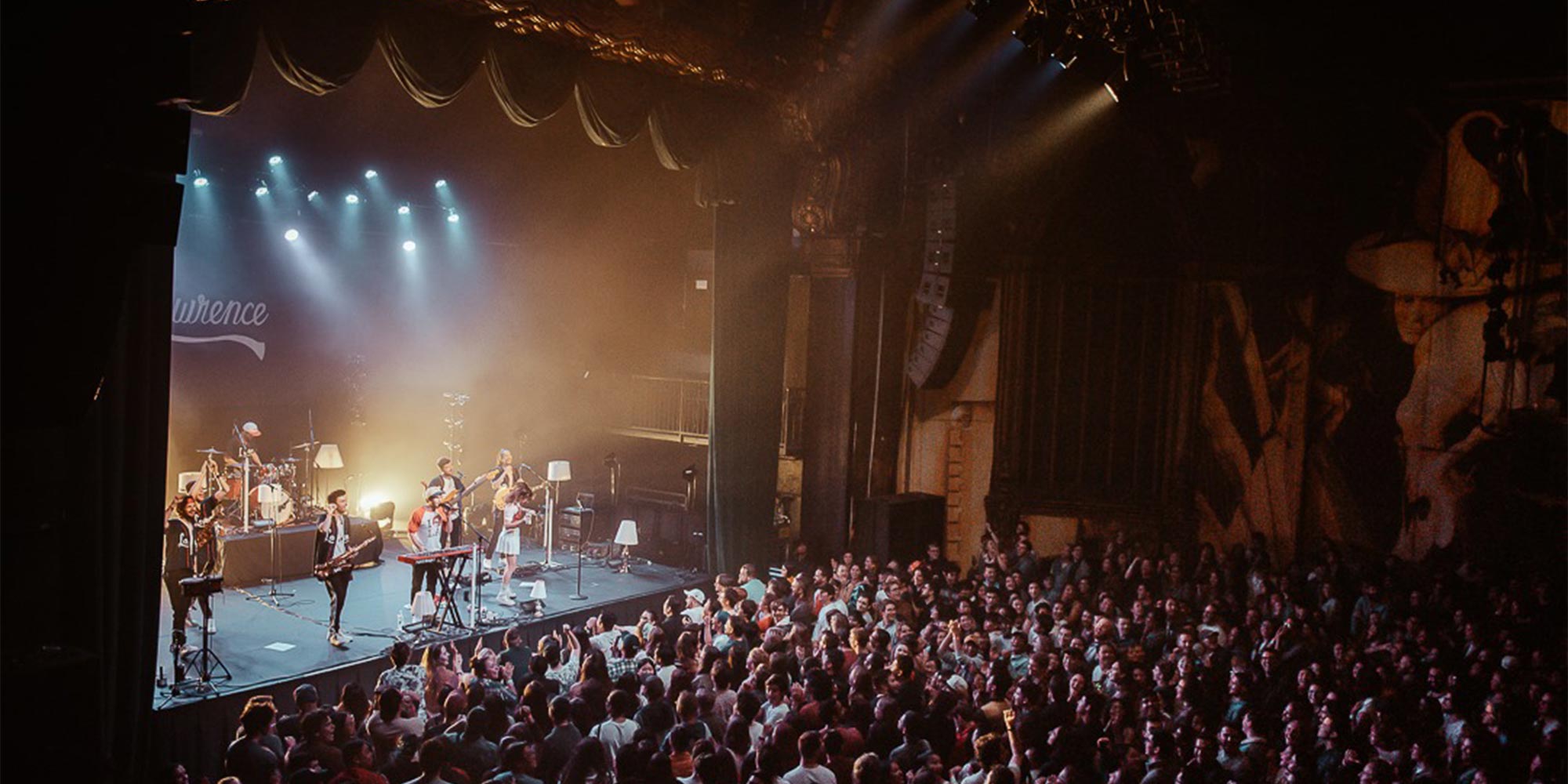 5. The Fonda Theatre
6126 Hollywood Blvd, Los Angeles, CA 90028

The Fonda Theatre was built in the 1920s and has been known as Carter De Haven's Music Box, The Henry Fonda Theatre, and simply The Music Box.
Reopened in 2012, The Fonda Theatre has hosted bands like The Rolling Stones, Pearl Jam, Black Eyed Peas, Katy Perry, Radiohead, Stevie Wonder, and more. If you come here for a show, make sure you get up to the roof. Here they have a sweet setup with a bar and whoever is playing that night projected onto the walls outside.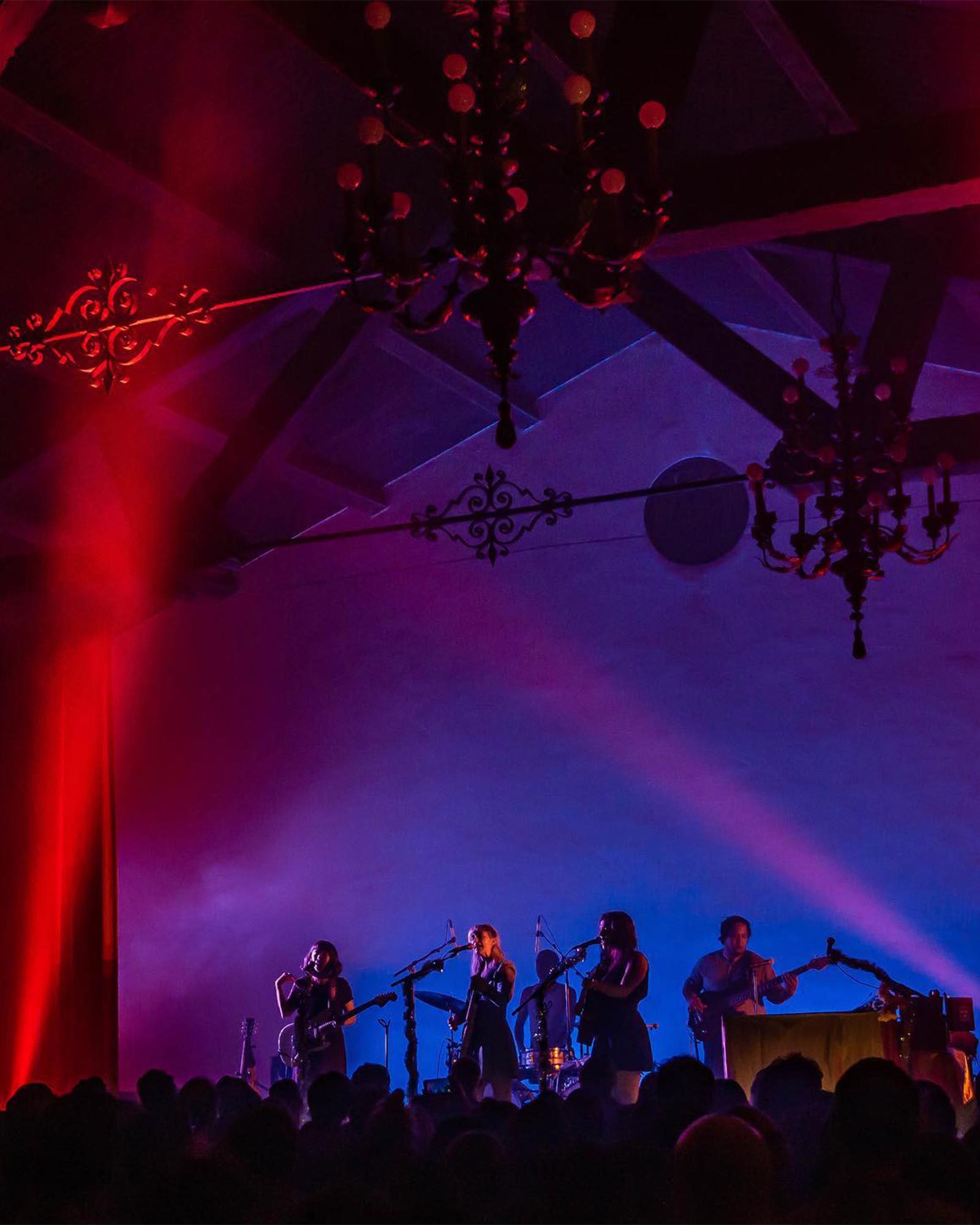 6. Hollywood Forever Cemetery
6000 Santa Monica Blvd, Los Angeles, CA 90038

Hollywood Forever Cemetery isn't only home to the graves of Hollywood legends including Mickey Rooney, Anton Yelchin, Chris Cornell, Rudolph Valentino, and Toto from The Wizard of Oz (real name Terry), it also serves as an entertainment venue.
A truly unique and special venue, Hollywood Forever offers outdoor film screenings, cultural events like one celebrating Dia de los Muertos, concerts, author evenings, podcast tapings, and more. Its active concert program is either held outdoors in the summer or year-round in The Masonic Lodge, which opened in 1927.
{$section.image}
{$section.placeName}
{$section.address}
{$section.addressNotes}
{$section.description}
Saw this interesting article on Portico and wanted to share it with you:
{$section.title}
{$section.content}