Beyond the Bright Lights: Secrets of the West End
The West End monopolizes a large swathe of Central London, uniting areas north of the Thames such as Mayfair, Marylebone, Soho, and Covent Garden. It is typically thought of first as the heart of the city's 'Theatreland' but, as you'll soon discover, there is so much more going on behind the curtain. Nic and Viv run our Unseen Tours in the West End, covering Soho and Covent Garden respectively. Nic moved to London from Lancashire over twenty years ago and Viv has been here since 1975, so they've absorbed plenty of urban myths, sordid stories, and local wisdom between them in that time to share with you. Here's a snippet of what you can expect to learn about the West End on our walks with Nic and Viv.
Hidden courtyards and community gardens
It's possible that you may have heard of Neal's Yard before coming to London, but finding your way there without the insider guidance of our discerning Viv could prove a lot more difficult, and a lot less fun! This colorful pocket of Covent Garden unfurls into all its vibrant glory at the end of a couple of alleyways, where it reveals terraced buildings adorned with charming window-boxes and fairy lights. You'll find independent cafés, the eponymous Neal's Yard Remedies skincare boutique, and street art by Bambi depicting a reimagining of Princess Diana as Mary Poppins.
A short walk from here is The Phoenix Garden . Tucked away behind apartment blocks and set back from some of the city's busiest streets, the Garden was founded on top of a WWII bomb-site in the 1980s to create a community-minded green space and wildlife haven secluded from the noise and stresses of this bustling corner of London. Its gates are open from dawn 'til dusk daily, making it a lovely spot for a relaxing lunch or reading your book. Keep your eyes peeled for the West End's only frogs, too!
There are even more secret gardens and quiet courtyards to enjoy in the Temple district of London, just outside the West End's boundaries beyond Aldwych, which Viv often incorporates into her tour.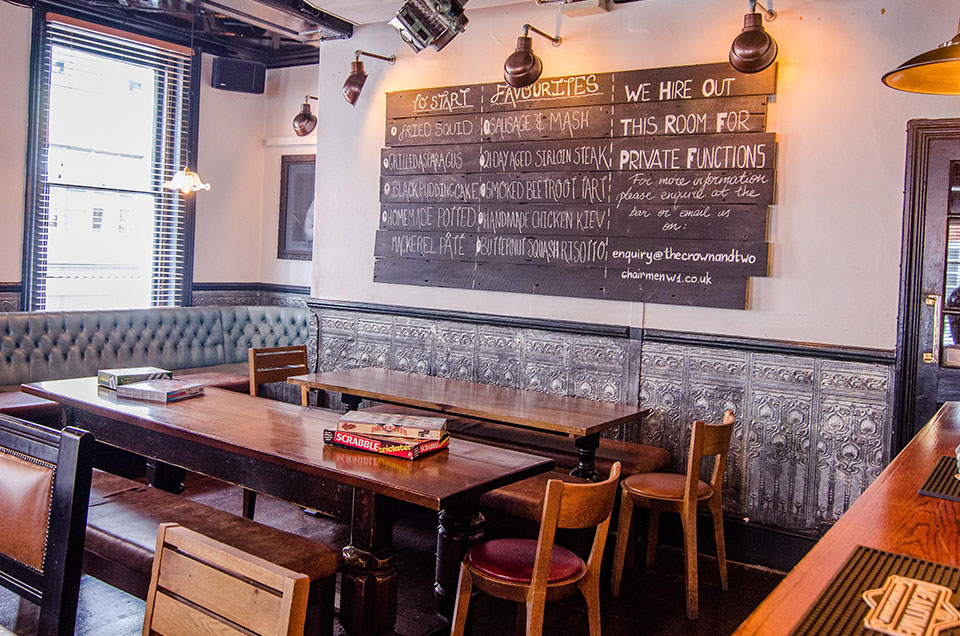 The Seven Noses of Soho
These unusual creations were originally found protruding from numerous buildings and structures in 1997, when guerrilla artist Rick Buckley made plaster-of-Paris casts of his own nose as an act of protest against the mass surveillance of civilians and placed them in and around Soho. He did not claim responsibility for the noses publicly until 2011, and by then the rumor mill had descended into overdrive concerning possible meanings of the artworks.
It is believed there were as many as 35 noses to begin with, installed all around the West End before most of them were swiftly removed. Nowadays, just seven are thought to remain - including a striking purple proboscis next to Crown & Two Chairmen London pub on Dean Street! Nic points out a couple more on her tour, as well as divulging further facts about their background and the ironic absence of CCTV throughout the neighborhood.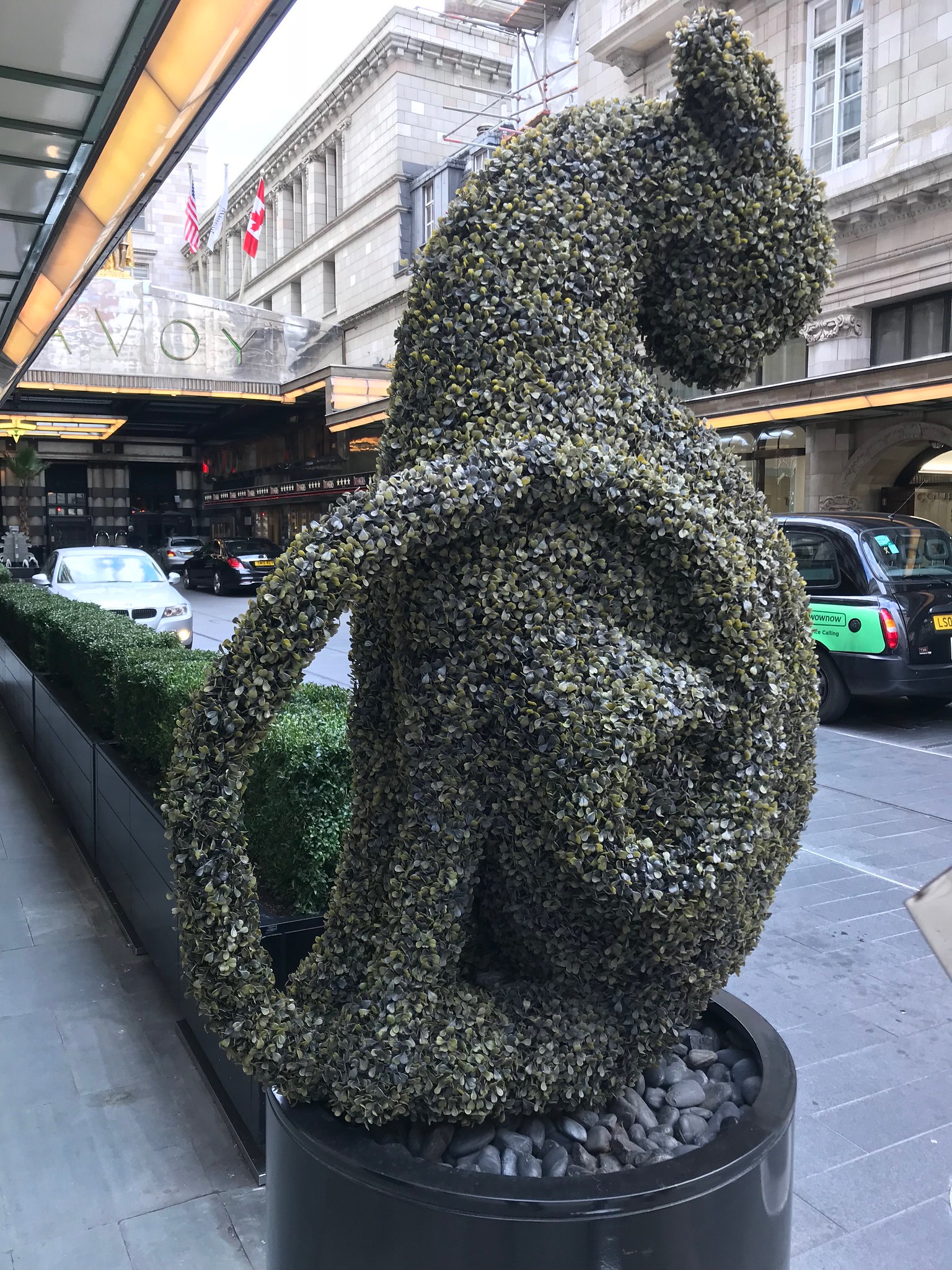 Kaspar the Cat
If you've ever wished to see inside The Savoy Hotel without the thousand-pound price tag for a room, Viv has got you covered. Before diverting into Covent Garden, her walking tour escorts travelers along The Strand – one of the West End's most famous roads – and into the foyer of this opulent hotel, where she introduces you to Kaspar the Cat (provided he isn't otherwise engaged performing his very important duties.)
Kaspar is an Art-Deco sculpture of a lithe, black feline carved from the wood of a London plane tree. He was created to sit as the fourteenth guest at gatherings in the Savoy's private dining rooms following the untimely death of a Savoy client, who just happened to be the first to leave his table of thirteen people whilst at the hotel, seemingly proving age-old superstition around the "unlucky" number 13 to be true.
When Kaspar's services aren't required in the dining rooms – where he has been known to lounge with a napkin around his neck as he is served the same courses as his human counterparts – he presides over the Savoy's foyer. He has become something of a resident celebrity, and even had an on-site restaurant named after him at one time.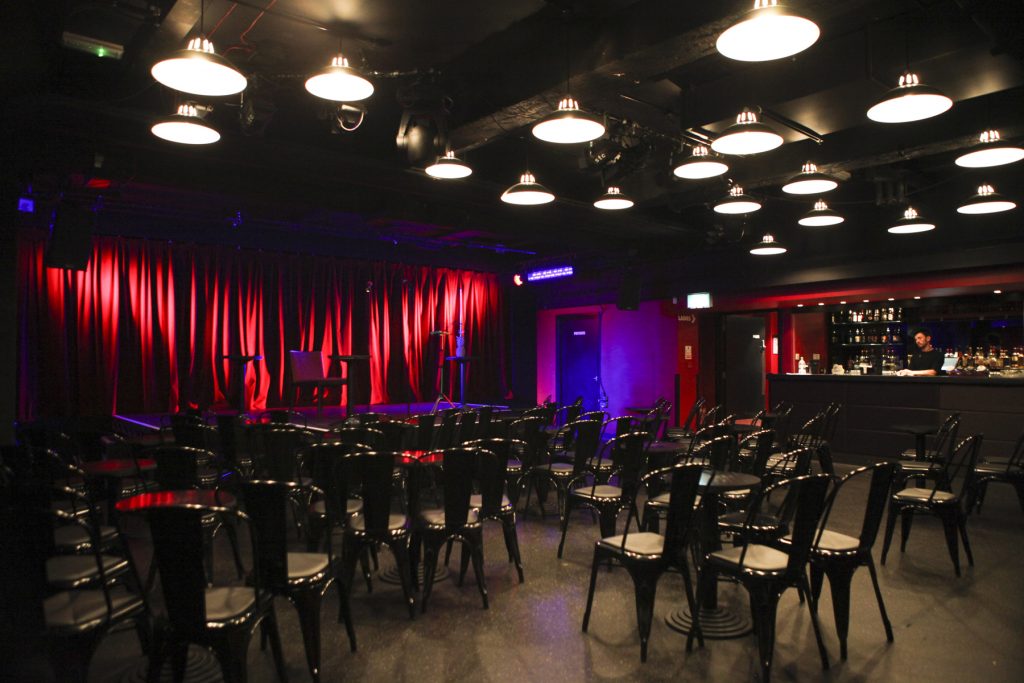 Masked balls and all that jazz
The West End has always been London's poster-boy district for entertainment and nightlife. Whilst the appearance of this culture might have changed from era to era, the lust-for-life spirit beneath it all has endured, and nowhere is this felt more palpably than in Soho.
In the 16th Century, Soho was a hunting ground used by the gentry for blood sports, popular forms of entertainment back then. By the middle of the 18th Century, lavish masked balls were among the newer forms of entertainment gracing the cobblestones, and Nic talks about these in detail on her tour. She tells the story of Teresa Cornelys, who was an entrepreneur, opera singer, dancer, and lover to many – including Casanova. Her masked balls at Carlisle House on Soho Square were known to be frequented by royals and politicians, as well as fashionable gentlemen wearing white wigs and face powder, known as macaronis.
In modern times, Soho and its surrounding area is renowned for theatre, comedy, cabaret, and jazz clubs like the eponymous Soho Theatre , Ronnie Scott's , and the Phoenix Arts Club , proving that although recreational tastes might have come a long way since the days of hare-coursing and courtesans, the West End is still the go-to place for a night on the town in London.
A place where everyone belongs
One of the greatest philosophers of our time, Paddington Bear, believes, "in London, everyone is different, and that means anyone can fit in." And this could not be plainer to see anywhere than in the West End. From Old Compton Street to Chinatown and St. Giles to Seven Dials, the lifeblood of this neighborhood is its creativity, inclusivity, and open-door policy.
Nic says that she didn't feel like her most authentic self until she moved to London, and Viv has no intention of ever leaving the city to return to her native Norway. People of all genders, sexualities, nationalities, races, and socio-economic statuses come to the West End and often find a sense of home that previously eluded them elsewhere. Regardless of which country, culture, or community you are from, you can be whoever you want to be here.
If this has left you longing to know more about the West End's eclectic inhabitants, gripping stories and hidden gems, book onto our Unseen Tours of Soho and St. Giles with Nic and Covent Garden with Viv.
{$section.image}
{$section.placeName}
{$section.address}
{$section.addressNotes}
{$section.description}
Saw this interesting article on Portico and wanted to share it with you:
{$section.title}
{$section.content}