Hudson Valley Things to Do
by

CassandraV
For the past 2 years, I've been compiling a list of places to see and things to do while living in the Hudson Valley. I've included hikes, restaurants, and museums that you can check out if you're in upstate New York!
Eat
Kingston Bread Lab
This is a brand new restaurant in Uptown Kingston that has really great bread. Definitely stop by here for some sandwiches and local beer/cider.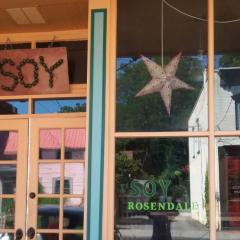 Soy
This is such a great spot for some truly authentic Japanese home cooking! Rosendale is such a cute town, and you can visit the local shops or movie theater while you're in town.
Super Bowl Cuisine
This is a very unassuming spot, but the Chinese food is absolutely delicious! You can choose to get hot pot, which is a great experience for a larger party, or go with ordering from the menu. Definitely try their authentic dishes!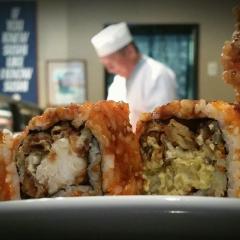 SushiMakio
Definitely the best spot for sushi in the Hudson Valley. Chef Makio has especially great specials, so definitely try at least one of those if you visit.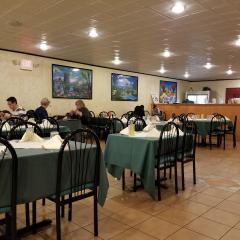 Van's
At this unassuming location, you can find some of the best pho in upstate new york!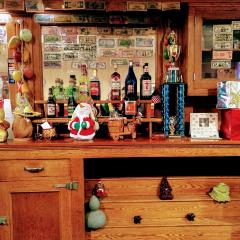 Pupuseria Mi Ranchito
This is one of the best restaurants in Kingston! Their authentic Salvadorian food is incredible, you can't go wrong with any of their pupusa varieties.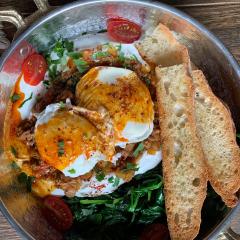 Masa Midtown
We haven't gotten a chance to order a full meal here, but we tried their simit at the farmers market in Kingston and it was delicious!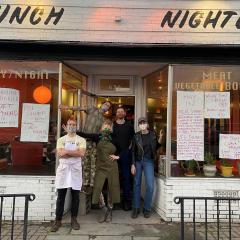 Lunch Nightly
This spot just opened up in Midtown Kingston, and it's a great spot for sandwiches. The bread is incredibly fresh and the different flavor combinations they offer are delicious.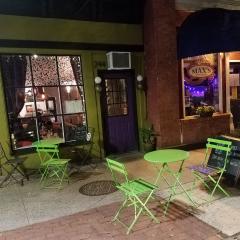 Ziatun
We absolutely love the food here! We loved it so much we had our wedding rehearsal dinner here. They specialize in Palestinian food, and you really can't go wrong with any of the dishes. Be prepared to eat a lot, though, as the portion sizes are on the larger size.
Bartlett House
This is a great restaurant/bakery! Their bread is fantastic.
Places to See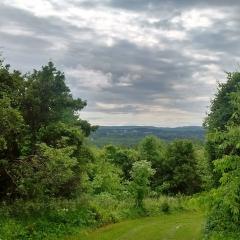 Peach Hill Park
This is a great park in Poughkeepsie. There are walking trails throughout, but you can also sit on the benches and enjoy the view overlooking the hudson valley. The park is also filled with apple trees, so if you go during apple season, you can pick some for free!
Storm King Art Center
Storm King is an outdoor museum where you can experience large-scale sculptures and site-specific commissions under the open sky. With changing programming, exhibitions, and seasons, every visit is a different experience.
Art Omi
Art Omi is a 120-acre Sculpture and Architecture Park located in Columbia County, NY. It's open daily and welcomes the public to its grounds and events free of charge.
Walkway Over the Hudson | Hike the Hudson Valley
Offering incredible views of the river, the Catskills, the Hudson Highlands, and the Mid-Hudson Bridge, the Walkway Over the Hudson offers a unique stroll on the longest raised pedestrian walkway in the whole world. This route is three miles total and lasts approximately one-and-a-half hours, ringing in at about a two out of 10 on the difficulty scale
Cider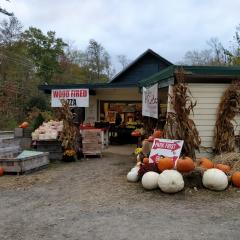 Stone Ridge Orchard
This is a really cute spot to try out some cider. They do offer wood fired pizza, but I would skip it, as I definitely didn't think it was worth it. They also serve non-alcoholic cider and mixed drinks.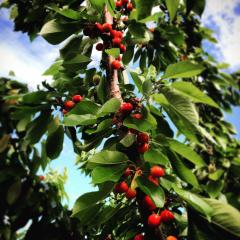 Rose Hill Farm, 1798
This is my favorite spot so far for both cider and fruit picking. They're planning on opening a bar in June 2020, but they occasionally have tastings. If you visit during picking season, definitely plan on getting some fruit. They have an incredible selection of varieties and the quality really can't be beat!
Best places for hard cider in the Hudson Valley
Hiking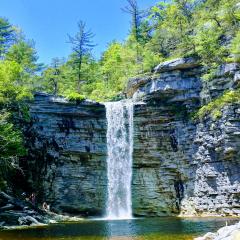 Minnewaska State Park Preserve
This park has a lot of great trails, ranging from easy to difficult. If you're going on a trail that starts at an official parking lot, make sure to check parking rates, and if you're going on a weekend, try and get there early. The parking lots in this park tend to fill up on popular days.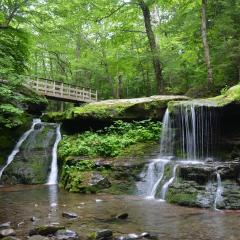 Diamond Notch Falls
This trail is one of our favorite waterfall hikes! We recommend going after a heavy rain, as the falls are much more active then.
Shaupeneak Ridge Park
This is a great introductory hike and has a variety of landscapes. Not much in elevation change, but it has really nice views of a pond.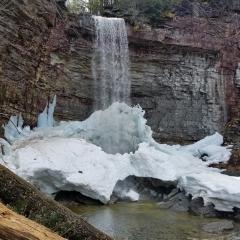 Stony Kill Falls
This is one of my favorite trails! It's more of a hidden gem, and not very popular in the winter and fall. In the summer, it does get a bit popular, as there is a swimming hole at the top of the falls.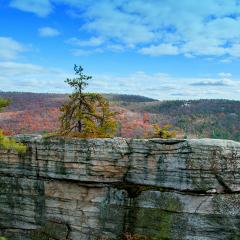 Mohonk Preserve
This park has absolutely incredible hikes, and you really can't go wrong with any of their trails. They are quite popular, so be sure to visit on an off day or early in the morning. They also charge a fee per hiker, so a visit can be pretty pricey if you don't have an annual membership.
Joppenbergh Mountain
If you're looking for a short introductory mountain trail, this spot is perfect! It's only 1.5 mi long, but the overlook is really incredible. It's also located right next to downtown Rosendale, so you can explore the town after the hike.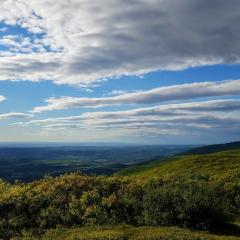 Brace Mountain
This is our favorite mountain hike in NY to date. The view at the peak is absolutely magical, and there are scattered overlook spots throughout the second half of the climb. It's also a not very popular trail!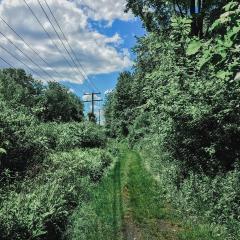 Kingston O&W Rail Trail
This is a great hidden walking trail in Kingston. The trailhead is actually right next to the Super 8 parking lot, which is a bit funky. But once you get into the trail, the scenery is beautiful, and it connects to the Hurley Rail Trail.
Pecoy Notch
This is a great moderate trail in the Catskills. A really fun part of this hike is the overlook, where they have a set up of four stone sitting areas. It makes for a great spot to relax and enjoy the view before hiking back to the parking area.
{$section.icon}
{$section.name}
{$section.sidebar}
{$section.tripItems}
{$section.icon}
{$section.name}
{$section.images}
{$section.tripItems}
{$tripItem.image}
{$tripItem.favorite}
{$tripItem.title}
{$tripItem.notes}