Honeymoon in Portland & Acadia
MAINE
|
MORE THAN 2 YEARS AGO
|
by

CassandraV
This trip was a mix of restaurant hopping in Portland and hard core hiking in Acadia National Park. In Portland, we loved the restaurant scene and strolling around the cobblestone streets of the city. While we were camping in Acadia, we spent our days hiking and occasionally stopped into a restaurant for a lobster roll or whoopie pie.
Portland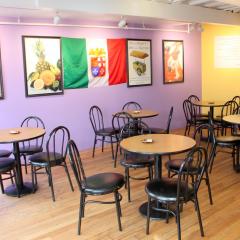 Gorgeous Gelato
Really cute gelato spot and super tasty. Can't go wrong with some gelato.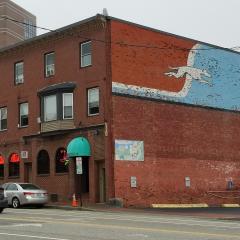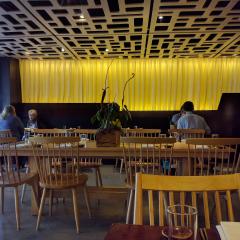 Miyake
Absolutely incredible sushi spot! Definitely try out the Omakase. At only about $70 per person for a 7 course meal, it's a great deal and the food is amazing.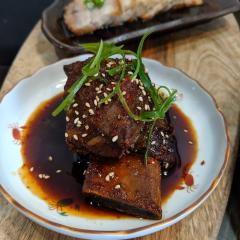 N TO TAIL
Really delicious Korean food in downtown Portland. There are some unique dishes, and they offer Korean barbecue if you're into that.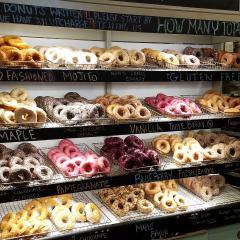 The Holy Donut
Very popular donut place, but definitely worth stopping in! We grabbed a couple for dessert after dinner and ended up stopping by again the next morning the donuts were so good.
Eating in Acadia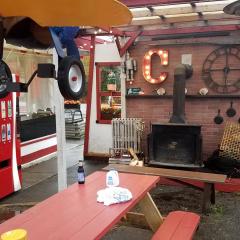 Charlotte's Legendary Lobster Pound
This was our favorite lobster roll spot. Recommended to us by some locals, the lobster is super fresh and we got to see some baby goats on the property behind the restaurant!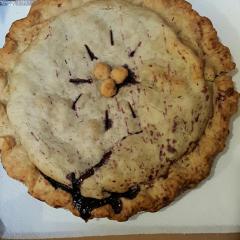 Island Bound Treats
The best blueberry pie ever! They're a small pie shop and they sell out quickly, so try to stop by early. Definitely worth it, especially after a long day of hiking.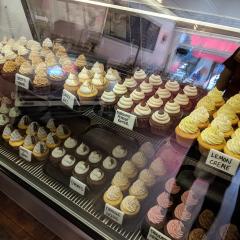 Pink Pastry Shop
We stopped in here because of the lemon blueberry whoopie pies and it was well worth it. If you've never had a whoopie pie, definitely check this place out.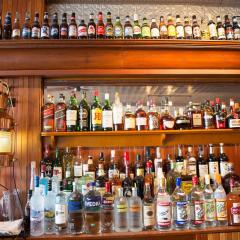 The Thirsty Whale
We stopped here for the lobster rolls, which were really good (you can't go wrong with any lobster roll in Maine). They also had a delicious fried haddock sandwich.
Favorite Trails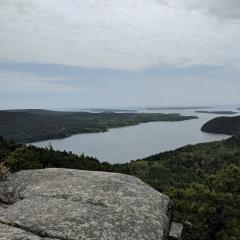 Acadia Mountain
This was my favorite trail of the trip. The views are stunning and the climb down is quite challenging.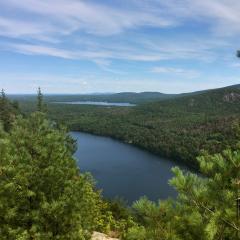 Beech Mountain
This was a great trail on the wester side of the island. There are some fun ladders to climb up and the views of Echo Lake at the top are incredible.
Beehive Trail
This trail is rated as very difficult, but I would rate it as more moderate. The more difficult portion is climbing up a few ladders. There were several points where there was a sharp drop-off, so if you have a fear of heights, I would be a bit wary.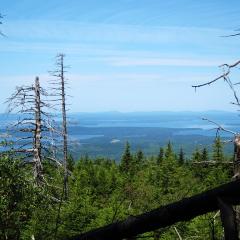 Bernard Mountain
By far the most challenging trail we hiked! It may have been because we got caught in some rain halfway through and it was the third hike we did that day. But, definitely be prepared for a long climb with this trail.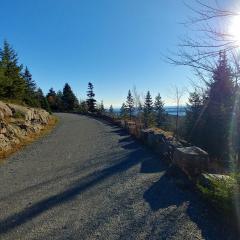 Day Mountain
This was a nice short trail with pretty fantastic views. You can either take the hiking trail, which is more direct and steep, or go for a gradual climb along the carriage road.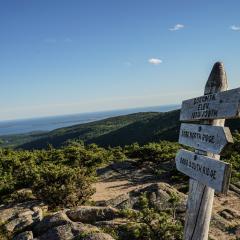 Dorr Mountain
We did Homan's Path to get up this mountain, which was really fun. The path wraps around the mountain, so you get to walk along the edge with a view of the Tarn.
Ocean Path
This is definitely one of the most trafficked trails in the park, but it's a must see. A long but easy trail, this path takes you along a gorgeous coastline scattered with cliffs. You also get a chance to stop at Thunder Hole, a steep cliff drop-off that's known for dramatic waves during storms.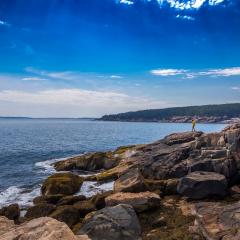 Otter Cliff
This is off of the Ocean Path, which is probably the most populated trail in the park. Try and go early in the morning or on a rainy day to avoid the crowds.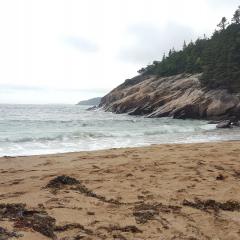 Sand Beach
This was our first long trail of the trip and it was a great way to start off! You start out on beautiful Sand Beach and then make your way through the woods, peeking out on the occasional cliffside. Try and get there early, as the parking lot for this trail fills up quick during peak season.
Ship Harbor Trail
Right next to the Wonderland trail, this trail is a great easy hike to explore the coastline of Ship Harbor. You get some fantastic views, and none of the crowds.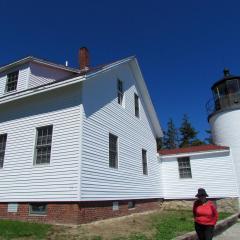 The Bass Harbor Head Lighthouse
If you're near Southwest Harbor, definitely check out the Bass Harbor Lighthouse. There's a trail nearby with some great views of the ocean and the lighthouse.
Wonderland
Right next to Ship Harbor Trail, this is another great short trail that's much less trafficked. You start out in the woods, but end up exploring the coastline of Southwest Harbor.
{$section.icon}
{$section.name}
{$section.sidebar}
{$section.tripItems}
{$section.icon}
{$section.name}
{$section.images}
{$section.tripItems}
{$tripItem.image}
{$tripItem.favorite}
{$tripItem.title}
{$tripItem.notes}