Philadelphia with Pack Up + Go picks
by

annietravels
You're Going to Philadelphia! Due to the ever-changing COVID-19 precautions and restrictions on small businesses, business hours and availability listed below are subject to change. Please call ahead to ensure things are operating as usual. As a reminder, these recommendations are for personal use only. Please do not share with others! www.packupgo.com
Breakfast + Coffee Picks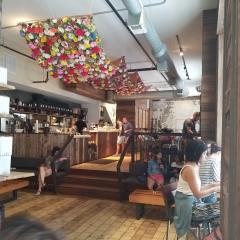 Elixr Coffee Roasters
Great place to fuel up on coffee and go for a stroll around the neighborhood. ($)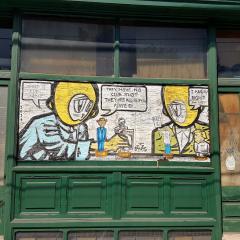 Honey's Sit 'n Eat
Great place to grab breakfast. It's a really popular option for locals, so you may have to wait, but it's worth it! Please note that they accept cash only! ($$)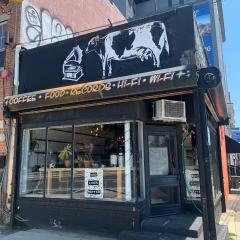 Milkcrate Cafe
Record store that serves coffee...music and caffeine, who could ask for anything more? ($)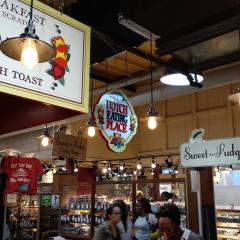 Dutch Eating Place
Perfect place for a hearty breakfast inside the Reading Terminal Market. ($-$$)
Lunch + Dinner Picks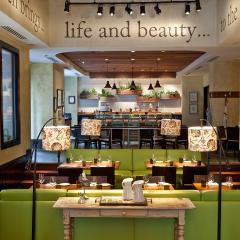 Talula's Garden
Talula's Garden is a nicer sit down favorite of ours. Talula's has an incredible patio when the weather is nice, and all of their New American food is exquisite. We'd recommend making a reservation! ($$$)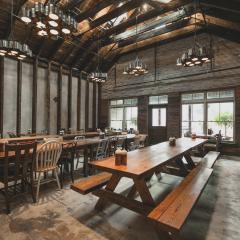 Fette Sau
The best BBQ possibly ever, but don't take our word for it, try it yourself! ($$)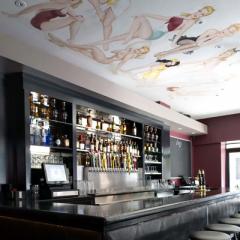 Varga Bar
Cool restaurant in the area for modern American. ($$)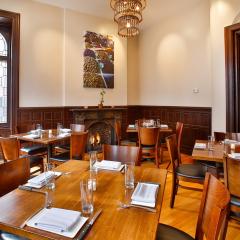 Vedge
A vegan restaurant, but voted best restaurant in Philly! For dinner, it's best to try to get reservations. ($$$)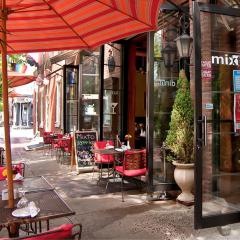 Mixto Restaurante
Amazing Cuban food with great guacamole and sangria! ($$)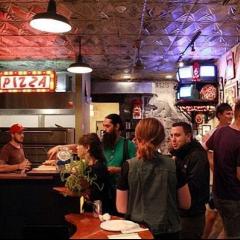 Pizza Brain
Part pizza shop, part pizza museum. Just grab one slice or enjoy a whole pie! ($$)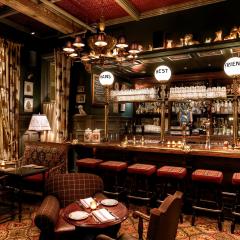 The Dandelion
A quaint restaurant perfect for a British pub experience. ($$)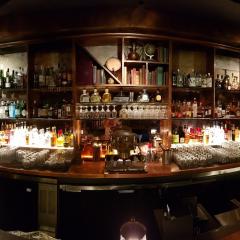 Double Knot
Offers unique Japanese meals in this speakeasy style space. Enter through the cafe and dine in the hidden basement restaurant. ($$)
Bakery + Dessert Picks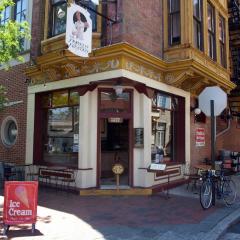 The Franklin Fountain
An old-school ice cream parlor and cafe (cash only!). ($$)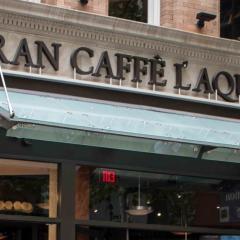 Gran Caffe L'Aquila
A perfect spot for a post-dinner treat. This Italian restaurant also has great gelato, ice cream, sweets, and coffee! ($$)
Museums + Sightseeing Picks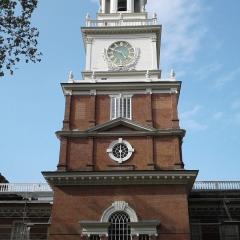 Independence Hall
Independence Hall is in a crowded part of town; that is because of the number of amazing historic sites. (You're welcome to go inside to see the Liberty Bell in person, but you can also see it from the outside if you don't want to wait in the crazy long line!)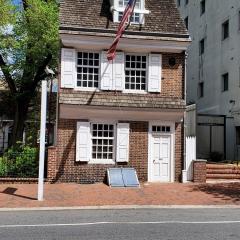 Betsy Ross House
The Betsy Ross House is worth the visit to see where she lived when she sewed the first American flag. Admission: $5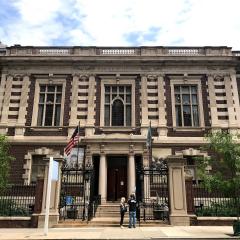 The Mütter Museum at The College of Physicians of Philadelphia
The Mutter Museum is an impressive medical science museum that is definitely not for those with weak stomachs. Or, if the weather holds up, walk through the Schuylkill River Park where you can hang with locals and enjoy some views. Admission: $20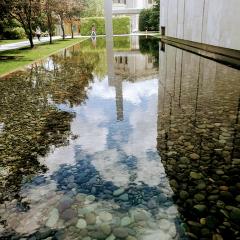 Barnes Foundation
The Barnes Foundation and the Philadelphia Museum of Art are some of the amazing museums within a short distance of each other on Ben Franklin Parkway. Admission: $25 / Online reservations encouraged *Save $4 on tickets when you purchase them at phlvisitorcenter.com*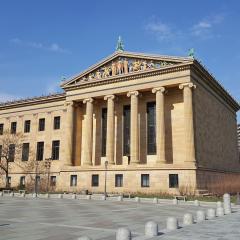 Philadelphia Museum of Art
The Barnes Foundation and the Philadelphia Museum of Art are some of the amazing museums within a short distance of each other on Ben Franklin Parkway. Don't forget to run up the Museum of Art steps in honor of Rocky! Admission: $25 / Must buy timed tickets online.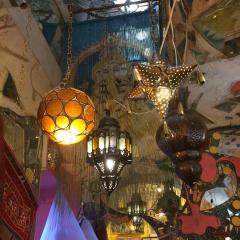 Eyes Gallery
Eyes Gallery sits on South Street, a bustling street full of great restaurants. It's known as a "hip and edgy" melting pot of different cultures. Check out the gallery for handmade Indian and Latin American art.
Shopping + Live Music Picks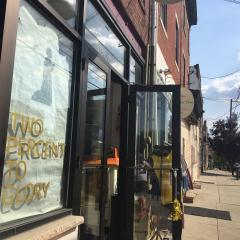 Two Percent To Glory
Local spot for vintage clothing.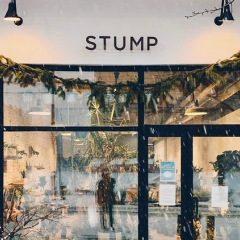 STUMP : Northern Liberties, Philadelphia
A small and modern plant store with tropical and desert plants. It's located in The Northern Liberties, an amazing area just to stroll known for its awesome street art.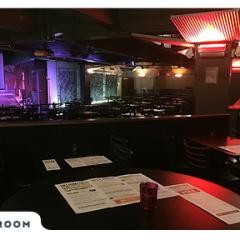 Helium Comedy Club
A must visit if you're looking for a laugh, they host national and local acts nightly. Check out their website for info and tickets!
Outdoor Picks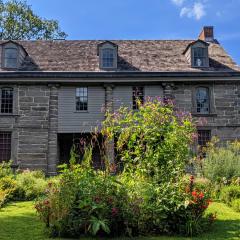 Bartram's Garden
A garden you won't want to miss in Philly! Bartram's Garden is a National Historic Landmark, riverfront, and centrally located, with a beautiful view of the Philadelphia skyline. With thousands of flowers, plants, and trees sprawling 50 acres, you could wander along the trails for hours. The best part? Admission is free!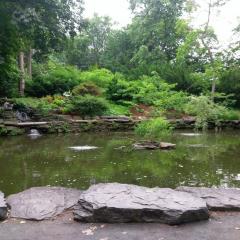 James G. Kaskey Memorial Park
The perfect place for an afternoon stroll! This beautiful park was the first Botanic Garden of the University of Pennsylvania. It's a lovely oasis on campus with adorable paths, trees, and a small pond teeming with koi fish and turtles. The park is open daily without charge.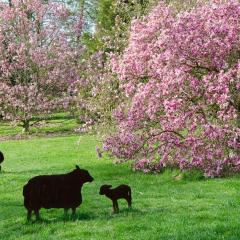 Morris Arboretum of the University of Pennsylvania
Home to more than 13,000 labeled plants. It's no wonder locals love spending an afternoon exploring these gardens throughout the year! There's a gorgeous mix of native forests, ornamental gardens, and conservatories. Admission: $20 / Advance Tickets Required!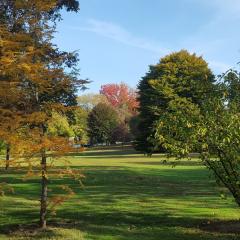 Merion Botanical Park
Home to a wide variety of plants, shrubs and trees, as well as picturesque waterfalls and bridges! The local Botanical Society maintains the park and is committed to restoring the area into a delightful native forest. There is no charge to enjoy this park in the heart of Philadelphia.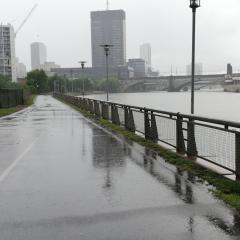 Schuylkill River Trail
A good place to head to see the dog park and take a nice stroll along the water.
Hotel + Tour Operator Picks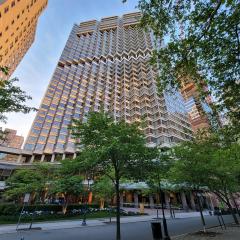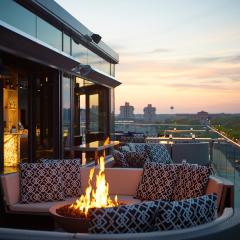 The Logan Philadelphia, Curio Collection by Hilton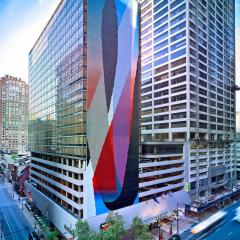 Sonesta Philadelphia Downtown Rittenhouse Square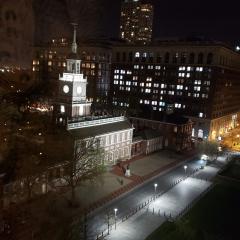 Kimpton Hotel Monaco Philadelphia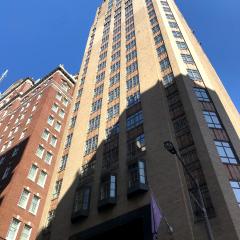 Kimpton Hotel Palomar Philadelphia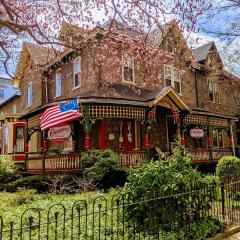 Cornerstone Bed and Breakfast Philadelphia
Cornerstone Bed and Breakfast is an elegant and cozy urban inn located within walking distance to the University of Pennsylvania, Drexel University, the Philadelphia Museum of Art, delicious restaurants and shops. • Free WiFi • Complimentary Breakfast • Free Onsite Parking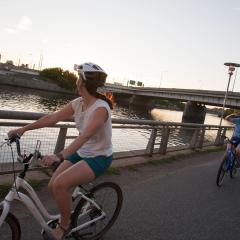 Philly Bike Tour Co. (Guided Bicycle Tours!)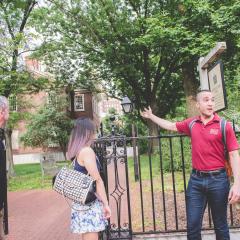 City Food Tours -- Philadelphia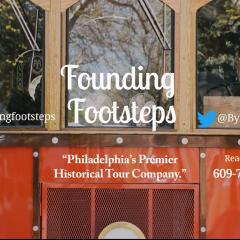 Neighborhood Info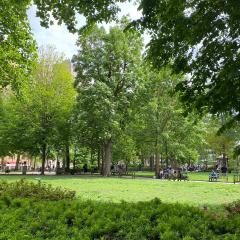 Rittenhouse Square
Offering an enticing mix of history and luxury, RIttenhouse is one of Philly's most desirable neighborhoods for tourists and locals alike. Take advantage of the endless food and drink options or soak up some sun at Rittenhouse Square, a popular city park known for festivals, farmers markets and all-around fun. Ready for some retail therapy? Look no further than the Walnut Street shops at the heart of Rittenhouse Row, the city's premiere shopping destination.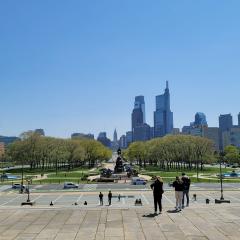 Fairmount
Fairmount teems with world-class museums and scenic green spaces, making it a Philly destination you don't want to miss. Art fanatics, take your pick from the Philadelphia Museum of Art, the Rodin Museum, or the Barnes Foundation. Art isn't your thing? Not to worry! Try the Franklin Institute where you'll discover a fun side of science or head over to the Eastern State Penitentiary for a look at Al Capone's old cell.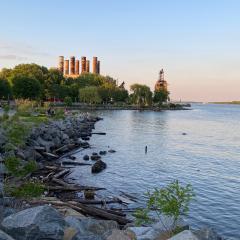 Fishtown
This up-and-coming neighborhood is quickly becoming the place to go for innovative art, music, and cuisine. With an effortlessly cool vibe, Fishtown attracts a young population with its eclectic mix of coffeehouses, independent shops, studios, and galleries. It's a spot where old + new meet to create a side of Philly you would have never expected!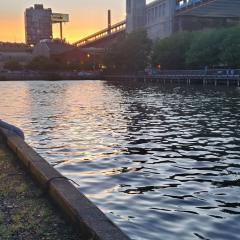 Old City
Old City's cobblestone streets are overflowing with history. Experience where our nation was born and tour a number of significant sites from Independence Hall, to the Liberty Bell, to the Constitution Center. But history isn't this neighborhood's only attraction. Old City is also known for its range of trendy attractions from art galleries to beer gardens and everything in between.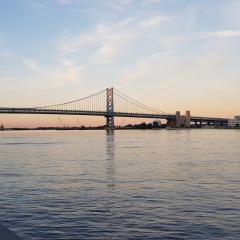 Penn's Landing
A family-friendly spot along the river, Penn's Landing offers ethnic eateries, waterfront history, and parks for every season. Climb aboard a battleship at anchor or brush up on your maritime knowledge at the Seaport Museum. In the summer, check out a concert at the pier or swing in a riverfront hammock at the Spruce Street harbor park. Visiting during the winter months? Strap on some skates at the RiverRink + grab a pic with WinterFest's dazzling holiday tree!
Pack Up + Go Info
Pack Up + Go | A Surprise Travel Agency
Interested in our traditional trip types? Check them out here!
You're Going to Philadelphia!
You're Going to Philadelphia! Open to print out your own Pack Up + Go sign!
{$section.icon}
{$section.name}
{$section.sidebar}
{$section.tripItems}
{$section.icon}
{$section.name}
{$section.images}
{$section.tripItems}
{$tripItem.image}
{$tripItem.favorite}
{$tripItem.title}
{$tripItem.notes}